Things To Do With Kids this Spring on the Garden Route and Karoo 2019
Heading for the Garden Route and the Karoo? See what's happening along the road!
There is no time like the present to take a family getaway and enjoy all that the Garden Route and the Karoo have to offer families. Here is our guide to what's on this Spring: from activities and things to do with kids to events and excursions. 
Spending time in another part of our beautiful country during this holiday? Read our guides: Things to do with Kids this Spring in Johannesburg, Things to do with Kids this Spring in Durban and Things to do with Kids this Spring in Cape Town. 
For child-friendly restaurants, read Child-friendly Restaurants and Delis on the Garden Route and for a complete bucket list (of 52 activities and excursions), be sure to read: Attractions and Activities on the Garden Route. 
Things to do with Kids this Spring Garden Route 
Garden Route Acrobranch Play Park, George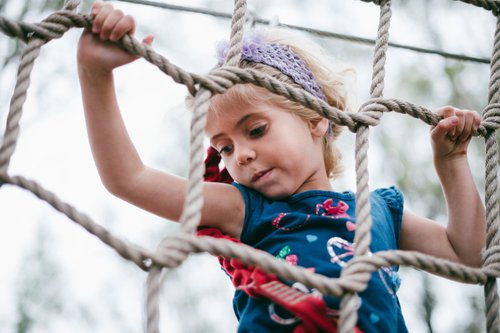 This is for adventure lovers visiting the Garden Route. Enjoy this exciting aerial zip line adventure with fun obstacles. A great party venue with a wonderful child-friendly restaurant.
Where: Timberlake Organic Village, George
Contact: Garden Route Acrobranch
Leisure Isle Festival, Leisure Island, Knysna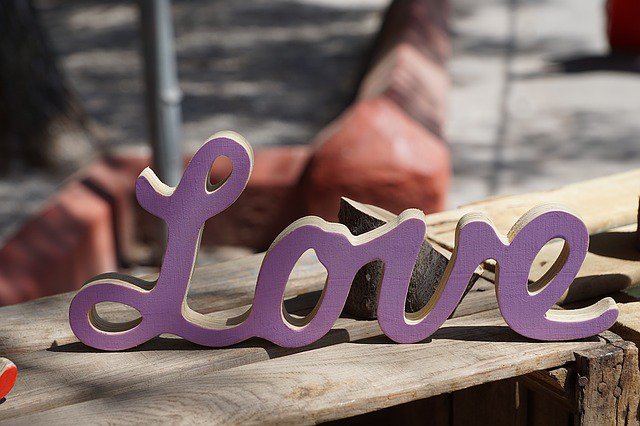 The festival involves a Craft Market that inspires and motivates people to buy and enjoy, local. There will be many activities, food stalls, fresh produce, arts, crafts, books and more. Nobody will be bored walking around this market.
The Leisure Isle Festival in Knysna is a community event organized by a group of friends to provide local crafters and businesses a unique opportunity to showcase and sell their products, promote community spirit, and provide a venue for approved charities to raise funds.
Come and support local craftsmen and charities at the Leisure Island Festival
When: 9 November 2019 - 10 November 2019
Website: https://www.leisureislefestival.co.za/
The Strawberry Festival at Redberry Farm, George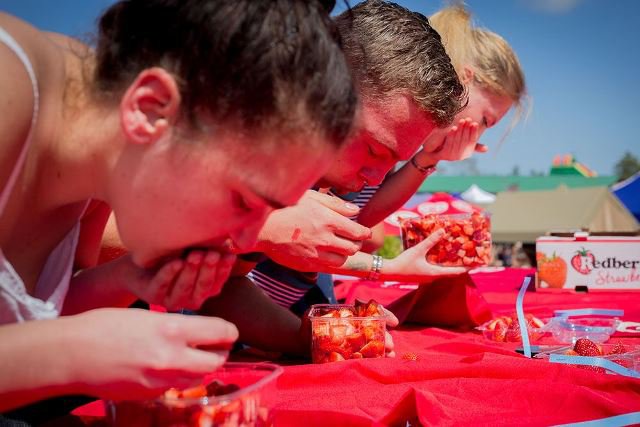 Saturday 29 September 2018 - Sunday 30 September 2018
Family fun at the Strawberry Festival in George with exciting activities for both the kids and adults. The festival offers good food, live music and plenty more to make this a memorable family getaway weekend.
Where: Redberry Farm, George
More Information: The Strawberry Festival
Plett High Five, Plettenberg Bay
The boss of adventure destinations, Plettenberg Bay, is bringing out the big guns for a season of adventure in nature. Plett is the cross-country of adventure destinations in South Africa, arguably the world.
With more than 30 adventures across the region, from the forests of Harkerville to the mountains of Tsitsikamma, Plett is the ultimate base camp from which to tackle the toughest, most insane adventures to be found. Canyoning, abseiling, zip-lining, scuba and sky-diving, swimming with seals, quad biking, blackwater tubing and, of course, leaping off the world's highest bungy bridge provide endless exhilaration in the exquisite wilderness of Plett.
Throttle down with a select mix of unforgettable activities to balance out the thrill: horse and hiking trails, stand-up paddling, kayaking, surfing, deep-sea angling, marine safaris and animal sanctuaries.
When: 23 – 29 September 2019
Website: http://bit.ly/2KwDu0b
Birds of Eden, Plettenberg Bay
Birds of Eden are the world's largest free-flight aviary and bird sanctuary.
Where: The Crags, Plettenberg Bay
Website: www.birdsofeden.co.za
Puzzle Park, near Plettenberg Bay
The puzzle Park offers interactive fun for the whole family. A 3D maze, forest puzzle walk, all activities are unique and are suitable for both children and adults.
Where:  Greater Plettenberg Bay
Website: www.plettpuzzlepark.co.za
The Elephant Sanctuary, near Plettenberg Bay
The sanctuary offers interactive experiences with the elephants including, elephant back riding.
Where: The Crags, Plettenberg Bay
Website: www.elephantsanctuary.co.za
Variete Variete, George
The Greatest Variety Show on Earth
Lots of fun, fabulous costumes and circus elements makes this a sing-a-long, laugh-a-long, cry-a -long show that the whole family can enjoy. A tribute to the comedy and tragedy numbers of Broadway presented as a classic love story set against the background of a spectacular circus show.
When: 10th October 2019 - 13th October 2019
Where: George Arts Theatre
Website: http://bit.ly/2ZXWBFD
The Farm Craft and Vintage Market, Knysna
All arts & crafts, home made items, home bakes, gift makers, original Vintage Jewellery and Farm goods galore. Plenty of space for the kids to run free, see the bunnies, cycle and play.
Directions from Knysna central: turn right at the Simola traffic lights, carry on past Green Pastures turn-off and then about 300mtrs further, on your right hand side you will see a big orange board with the words, "The Farm"
When: 1 September 2019
Where: The Farm, Old Cape Road, Knysna
Website: http://bit.ly/2YZQx2o
Movie Night CrossFit Fundraiser, Knysna
2 movies will be showing - one in each factory, one for adults and one for kids. R150pp and R80 for Kids. This price includes your movie, a boerie roll and some popcorn. Bring your own drinks, camping chairs, blankets. We are raising funds to complete the renovations to the workout area. Please invite friends and family, all welcome. Tickets available from CrossFit Knysna.
When: 13 September 2019
Website: http://crossfitknysna.withtank.com/
Outeniqua Market, George
Outeniqua Family Market is every Saturday & Entertainment for the whole family. Great Food, Unique crafts, Good Music. Kids Playground & Rides. Craft Beer & Wine Garden, Pet friendly plus smoking area.
When: Open Every Saturday from 08:00 - 14:00
Where: Opposite the Garden Route Mall
Website: http://outeniquafarmersmarket.co.za/
Things to do with Kids this Spring Karoo 
Hantam Meat Festival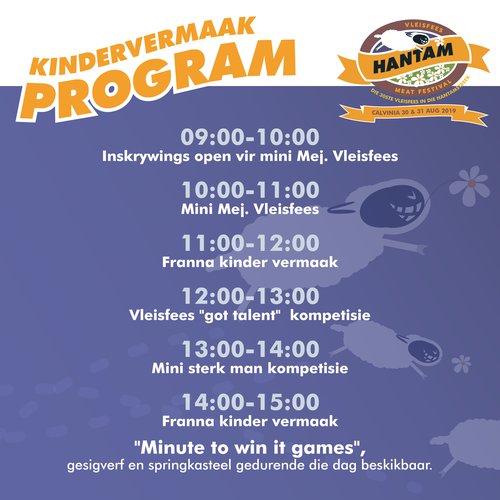 An exciting family excursion offering scrumptious food, live music, market stalls and various kid-friendly activities.
When: 30 and 31 August 2019
Where: Calvinia
More Information: Hantam Meat Festival
Flower Season in the Karoo
Description: Celebrate spring and be inspired by the gorgeous wildflower display during the 2018 flower season. This is a great opportunity to teach the kids about our country's natural vegetation. The best viewing period is from mid-August until mid-September.
Where: Tankwa Karoo national park.
When: August / September 2018
Link: https://www.sanparks.org/parks/tankwa/
If you have any other ideas or know of an event happening in the Garden Route, please feel free to comment. You can also add an event for free onto our website.