Things to do with Kids this Winter in Cape Town and the Cape Winelands 2019
What's on this Winter in Cape Town and the Cape Winelands 2019
June marks my son's birthday and although he is only starting to understand the concept of seasons and time, we have explained to him that when the leaves turn yellow, orange, red and brown and they fall off the trees, then it's winter and the time to celebrate his birthday has arrived. Every morning for the last couple of weeks he has, therefore, eagerly been watching the trees as they go by his car window, remarking on the various colours and noting the many leaves on the ground as we walk into his school. 'It's almost my birthday!' he eagerly exclaims whenever he gets the chance.
The winter season is a favourite in our household and although it's cold, we celebrate and we cuddle and we indulge in hot chocolate, coffee and pancakes! As usual, Cape Town does not disappoint this winter and this beautiful city has some amazing family entertainment on offer:
Kid-friendly Events this Winter 2019
15 May – 14 August 2019
Arts & Culture (Activities & Excursions)
Kids World Craft Corner at Canal Walk, Cape Town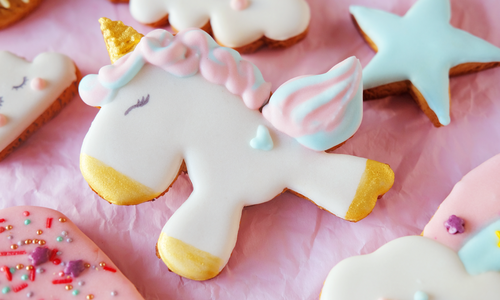 Expect a fun-filled day of biscuit decoration as kids get to be creative with their own unicorn, dragon, dinosaur or mermaid biscuits and delicious edible paint. Plus, you'll receive your own box to take home and enjoy. Also expect additional activities such as balloon sculpting, face painting and sand art.
When: 25 May 2019
Where: Canal Walk, Century Blvd, Century City, Cape Town, 7441
Ages: 2-12
Contact: Kids World Craft Corner
Discover the Wonderful World of Disney on Ice, Cape Town
This year's Disney on Ice is sure to fascinate and amaze with comical on-ice stories of everyone's favourite princesses Ariel, Rapunzel and Belle.
When: 10 – 14 July 2019
Where: GrandWest Casino and Entertainment World | 1 Jakes Gerwel Dr, Goodwood, Cape Town, 7460
Ages: All
Contact: Showtime
Peppa Pig Live, Cape Town

Come join Peppa, George, Mummy Pig, Daddy Pig and more in an incredible live adventure filled with buckets of surprises and plenty of muddy puddles!
When: 6 to 8 September 2019
Where: Artscape Opera House
More Information: Peppa Pig Live | Cape Town
Taalmonument Museumdag dans-dans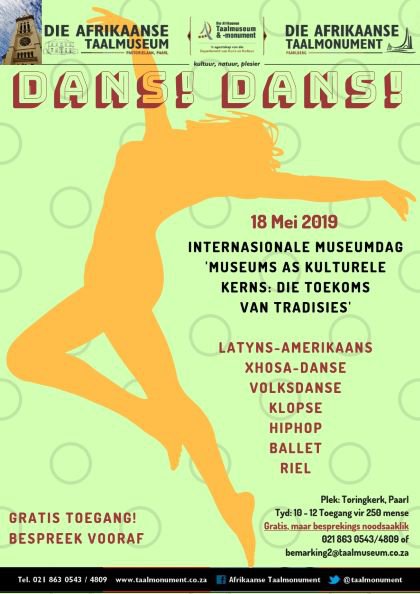 The free event showcases how museums serve as cultural hubs for the future of traditions. The Afrikaans Language Museum and Monument (ATM) will celebrate this year's International Museum Day in Paarl's iconic Toringkerk in style by paying homage to South Africa's musical wealth - from riel dance and klopse to traditional Xhosa dances and ballet. As this year's theme for Museum Day is 'Museums as Cultural Hubs: The future of tradition', the event will focus on museums' roles to serve as cultural hubs from where traditions can be preserved, lived and adapted.
When: 18 May 2019
Where: Afrikaans Taalmuseum
Contact: Taalmonument Museumdag dans-dans
Pep Bou's Wonderful World of Bubbles, Cape Town
Cancelled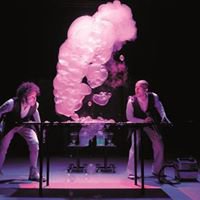 Show has been cancelled.
Have you ever met a child who does not like bubbles? Or even an adult? This brand-new show is brought to you by the world-renowned bubble whiz, Pep Bou. Expect a combination of magical bubbles mixed with some fun clowning, lighting, music and crazy costumes. Check out the Baxter for more events and shows.
When: 11 – 21 June 2019
Where: Baxter Theatre, Main Rd, Rondebosch, Cape Town
Ages: All
Contact: http://www.baxter.co.za
Family-friendly Events at Hermanus FynArts, Hermanus, Overberg
William the Whale sings Opera, Hermanus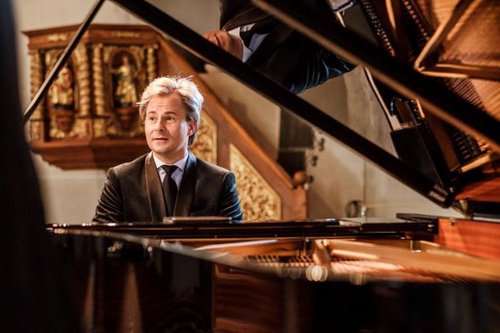 A fantastical fun show of musical madness for all young people – and their parents - with well-known pianist, maestro Charl du Plessis. The beautiful music and singing at an opera so inspires the Prince of Whales, that he ends up singing along and stealing the show!
When: 14 June 2019 at 15:00
Tickets: 50 (children); R75 (adults) at www.webtickets.co.za or Hermanus Tourism
Contact: William the Whale sings Opera
Hip Hop Workshops, Hermanus
Children will enjoy being introduced to 'popping' and 'old school' styles of hip hop in a short choreographed piece in this workshop.
When: 15 June 2019 at 10:00
Ages: 6 – 8 years
In this workshop for older children, 'b-boy' and 'house' styles will be learnt in a short
choreographed piece.
When: 15 June 2019 at 11:00
Ages: 9 – 12 years
Tickets: R50 at www.webtickets.co.za or Hermanus Tourism
Contact: Hip Hop Hermanus
Astonish!, Hermanus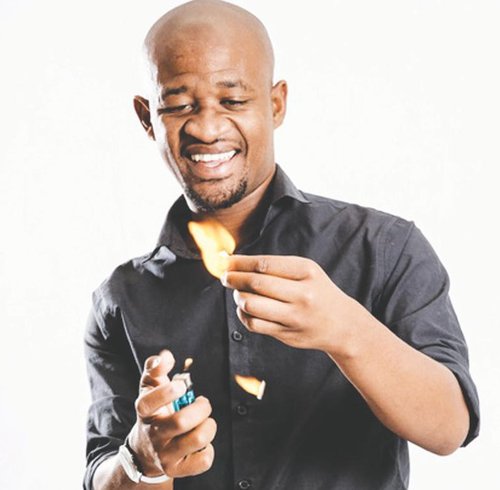 An afternoon of pure magic for the whole family with Mawonga Gayiya. A graduate from the College of Magic in Cape Town, Mayiya has represented South Africa at the World Magic Seminar in Las Vegas (2008) and the International Magic Championships in China
(2013).
When: 15 June 2019 at 15:00
Tickets: R60 (children); R100 (adults) at www.webtickets.co.za or Hermanus Tourism
Contact: Hermanus FynArts
Acting out with Sindiwe Magona, Hermanus
Sindiwe is the recipient of the FynArts Legacy Award 2019 in honour of her longstanding and unique contribution to the arts in South Africa and beyond. Formerly a primary school teacher, she is also a well-known storyteller, actress and prolific author of children's books.
Her interactive and creative workshop of storytelling and acting promises to be a memorable afternoon.
When: 16 June 2019 at 14:00
Tickets: R50 at www.webtickets.co.za or Hermanus Tourism
Contact: Hermanus Fynarts
Beach Calligraphy with Andrew van der Merwe, Hermanus
Celebrate school breaking up with a fun workshop on Grotto Beach. Andrew will show you how to use a beach wand as you re-imagine the beach as a canvass. Discover how beautifully the sand responds when you touch its fragile surface in the right way. Parents are welcome to watch!
When: Friday 15:00 (from 8 years)
Ages: 8+
Tickets: R150 at www.webtickets.co.za or Hermanus Tourism
Contact: Hermanus Fynarts Mob: 060 957 5371
Experience 'A Whole New World' of Kids' Entertainment with Ster-Kinekor Cinemas, Nationwide
Aladdin is back on the big screen this May, this time in live action! There's also a host of wacky and wonderful characters coming to cinemas near you, from the imperfect but endearing Ugly Dolls, to the wise-cracking yellow Pikachu. Be sure to catch the latest children's releases at one of Ster-Kinekor's dedicated Kids' Cinemas.
When: May 2019
Where: Ster-Kinekor Cinemas Nationwide
Ages: Dependant on the movie
Lifestyle Activities & Excursions (Indoor and Outdoor Activities)
Cape Kids Collab Market, Durbanville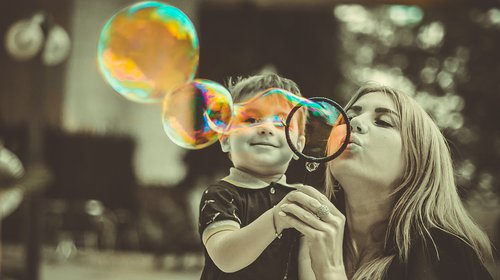 This family-friendly event is a collaboration of local and international niche products for adults, babies and children. This unique shopping experience allows people to engage with interesting and useful brands. Expect a children's entertainment area with paint, clay play, face painting, jumping castle, jungle gym and much more.
When: 25 – 26 May 2019
Where: Stone Shed, Adderley Road, Durbanville, Cape Town
Ages: All
Contact: Cape Kids Collab
Table Mountain Cableway

Discover one of the 7 Natural Wonders of the World with this affordable special offered to South African citizens. This 3 for 1 special allows two kids to ride the cablecar for free with every adult ticket purchased.
When: 08 July – 18 August 2019
Where: Table Mountain Aerial Cableway
Ages: All
Contact: Table Mountain Aerial Cableway - www.tablemountain.net
Red Bus Kids Special, Cape Town
Discover all that the mesmerising city of Cape Town has to offer by taking a ride on the ever-popular CitySightseeing bus. You will make your transport-obsessed child's day by merely being on the bus and you will be awed by the Mothercity! Children hop on and off for free with the 3-for-1 Kids' Special in Cape Town as you can take two kids (under 18) along for free when you buy one adult one-day bus - or Harbour Cruise ticket.
When: 01 May – 01 October 2019
Where: City Sightseeing Cape Town | 81 Long St, Cape Town City Centre, Cape Town, 8000
Ages: All
Contact: https://www.citysightseeing.co.za
Two Oceans Aquarium Trash Bash, Cape Town
The Two Oceans Aquarium is celebrating World Oceans Day by arranging a family-friendly beach cleanup in Hout Bay so get outside and teach our future decision makers and adults about their impact on the environment.
When: 08 June 2019
Where: Hout Bay
Ages: All
Contact: Trash bash
Wacky Wine Festival, Robertson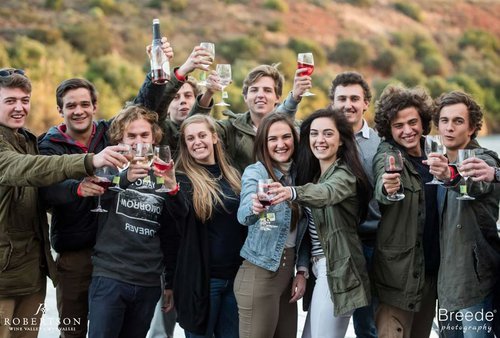 This über-fun family festival caters for the whole family, offering jungle gyms, ball sports, jumping castles, giant chess, face painting, a petting zoo, tractor rides and non-alcohol food and wine pairings for the kids and the most delicious wine from big and boutique wine estates for the adults.
When: 07 – 09 June 2019
Where: Robertson Wine Valley
Ages: All
Contact: Wacky Wine Festival
Winter Wonderland 2019, Gordon's Bay
The annual Winter Wonderland Festival of Lights offers music, markets and merrymaking in the form of a family-friendly festival. Expect art and crafts, interesting toys for dad, competitions, a fantastic new Winter Palace with snow and the funfair.
When: 14 – 16 June & 21 – 23 June 2019
Where: Carnival Park, Gordon's Bay
Ages: All
Contact: Winter Wonderland
Winter Festival - Tulbagh
Tulbagh celebrates the midwinter solstice! The village is bright with lights and Christmas trees. Restaurants offer traditional Christmas fare and stalls stud Church Street. Take a scenic drive through our Valley where the various wine estates enter into the Christmas spirit with entertainment for young and old. Enjoy cheese, Belgian chocolate and olive tastings or take part in a trail run through the vineyards. Tickets are available online at Quicket.
When: 22 and 23 June 2019
Where: Tulbagh
Contact: www.quickticket.co.za
Winelands Chocolate Festival, Stellenbosch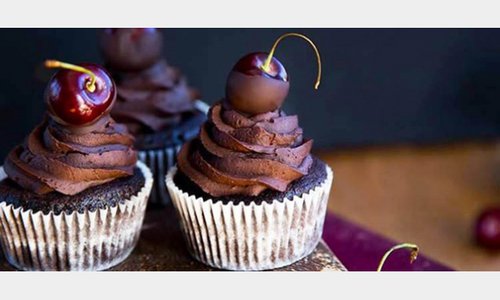 We were hooked with the words 'chocolate' and 'festival' and cannot wait to get our chocolate-fill at this tasty and fun fest. In addition to tasting a variety of delicious treats, expect to meet South Africa's best loved chocolatiers, pastry chefs, cake & sugar-craft artists at this year's Winelands Chocolate Festival.
When: 17 – 18 August 2019
Where: Anura Vineyards, Stellenbosch | Off Simondium Road, Klapmuts, Stellenbosch, 7625
Ages: All
Contact: Chocolate Festival
Cape Point Winter Special
Keep the winter chills at bay with Cape Point's mid-year specials (1 June to 31 July 2016) where two kids (aged 6 -16) ride free on the Flying Dutchman Funicular when an adult return ticket is bought for R58. Head up to the lighthouse and enjoy 360-degree land and sea views – if you're lucky, you may even spot a whale or two. Pop into the Lighthouse 5 store (at the top funicular station) or the Logo Store (at the parking lot) and you'll receive a free Cape Point place mat and coaster set with every purchase over R400.
When: 1 June 2019 - 31 July 2019
Where: Cape Point
Contact: Cape Point Winter Special
Family-friendly Events, Hermanus, Overberg
#KidsStayFree Special at Old Mac Daddy,
Old Mac Daddy, child-friendly accomodation is running a #KidsStayFree special this upcoming school holidays.
When: 15 June 2019 - 10 July 2019
Where: Old Mac Daddy, Elgin Valley
More Information: Old Macdaddy
Adventure Golf at Benguela Cove, Hermanus
Enjoy an afternoon of family fun and competition, armed with nothing more than a ball and
putter. Adventure golf offers plenty of thrills and laughs for all ages. Linger longer while
children enjoy other free activities on these relaxing grounds.
When: 17 June 2019 from 10:00 to 14:00 - hourly tee-off times
Tickets: R150 (includes golf, burger, chips and a soft drink
Contact: Benguela Cove
Holiday Programmes
Holiday Fun at Iziko Museums, Cape Town
This winter holiday, the Iziko Planetarium and Digital Dome is offering visitors an experience unlike any other in South Africa! Take a virtual ride in our immersive, digital, full dome theatre, with shows such as Perfect Little Planet, Dream to Fly and Asteroid Mission Extreme.
When: 15 June - 07 July 2019 | Daily rom Tuesdays to Sundays and on Wednesday evenings
Where: 25 Queen Victoria St, Gardens, Cape Town, 800
Ages: All
Contact: Iziko Museums
Holidays at Bugz Playpark, Cape Town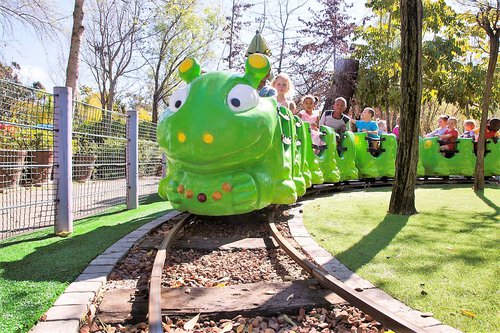 The ever-popular token rides at this, the largest playpark in Cape Town, are open during school holidays and start at 9am (weather permitting).
When: 15 June – 07 July 2019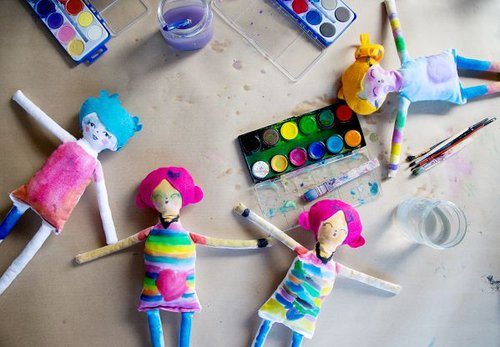 They are also having a workshop where you can customize your own Lilrose doll
When: 28 June 2019
Where: Bugz Playpark | 56 Tarentaal Street, Joostenbergvlakte, Kraaifontein
Ages: All
Contact: Bugz Playpark
Holiday Club at Spier Hotel And Wine Farm | Stellenbosch
Child-friendly holiday club at Spier. The kids can enjoy lots of fun participating in various arts and crafts activities, while parents get to enjoy a glass of wine over lunch. There are activities available from 18 months up to 6 years old as well as from 6 up to 13 years old.
When: 15 to 29 June 2019
Where: Spier Hotel and Wine Farm
More information: Holiday Club at Spier
The Tree House, Franschhoek
The Boschendal edu-play centre, led by the Tree House team, offers kids a real farm experience this holiday. The 5-day programme teaches children all about farm life, as well as many life skills which are important for young adventurers.
When: 01 June – 31 July 2019
Where: Boschendal Wine Estate, Pniel Road Groot Drakenstein, Franschhoek
Ages: 4 – 14
Contact: www.boschendal.com
More Things to do with Kids in Cape Town and the Cape Winelands
For a fun-filled family outing to an indoor venue, read our post on Kids Indoor Play Venues in Cape Town 2019.
Be sure to read our guide to child-friendly restaurants (50+ Child-friendly Restaurants in Cape Town, the Northern Suburbs and Cape Winelands 2019) for a delicious family meal (not cooked by yourself).