Things to do with Kids this Winter in Cape Town and Cape Winelands
As the leaves are falling off the trees and turning brown, nature is recreating a beautiful landscape for Capetonians to enjoy. We have taken out our dawn duvets and booked our first getaway for these school holidays. Yes- we are going to Kruger!
School holidays are long still, so if you plan on keeping the little ones entertained, here is a list of fun things to do as a family in the Mother City and its Surrounds! From Cape play and party venues to indoor play centres to outdoor adventures, free entertainment ideas or a visit to your favourite child-friendly restaurant. You will surely find something fun to do with your children!
ps. Scroll to the bottom of the page to enter our Winter giveaways!
Child-friendly Events this Winter 2023
15 June 2023 - 15 Aug 2023
Arts & Culture (Activities & Excursions)
Let's go down the rabbit hole with Canal Walk Children's Theatre (Century City, Cape Town North)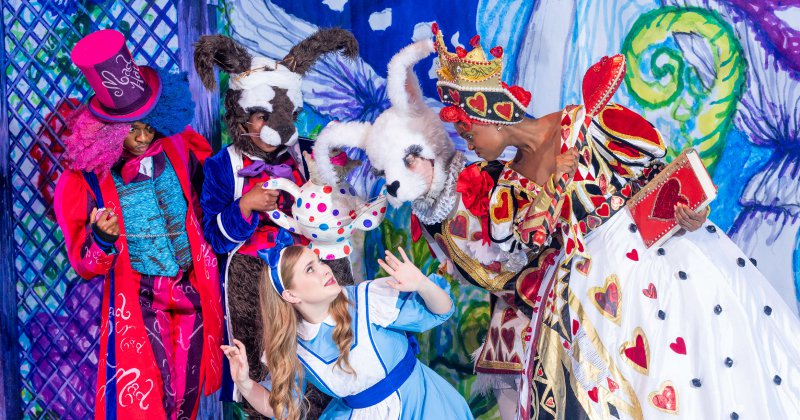 The much-loved story of Alice in Wonderland will be returning to the stage at the Canal Walk Children's Theatre this winter. Bring the family to enjoy this magical musical adaptation of Lewis Caroll's adored classic tale with original script, music and professional actors in a beautiful theatre setting.
The spectacular show with original music is directed by the award-winning duo, Fred Abrahamse and Marcel Meyer, who often have their work presented to the likes of European and American stages.
Canal Walk Shopping Centre will also donate R5 of each ticket sold to the CHOC Foundation. Snacks and drinks will be on sale as well.
When: 24 June – 16 July 2023, Show times: 11am, 12:30pm, 2pm (Closed on Mondays)
Where: Centre Court
Who: All ages (kids under two on laps are free, no strollers)
See Moya! at Artscape Theatre (Cape Town City Bowl)
After a very successful tour in France and Switzerland, performing 90 shows to over 300,000 audience members, the professional wing of Zip Zap returns to home soil and will be bringing back to the stage, a revamped version of MOYA.
Expect an infusion of contemporary and traditional circus, using the narrative of true-to-life Zip Zap stories. A flawless display of aerial skills, a masterclass in juggling as well as a thrilling acrobatic wheel routine will enthral young and old once again! MOYA celebrates both unity and diversity, through its unique and artistic interpretation.
When: 3 – 6 AUGUST 2023
Where: Artscape Opera House, Cape Town
Who: Adults and kids 3 years and older
Outdoor adventures for Cape Town families
Take your family and friends on a winter warmer adventure at Acrobranch (Cape Winelands, Southern Suburbs and Garden Route)
Zip on over to 1 of Acrobranch's 11 locations in SA. Experience the thrill of their awesome ziplines, high-ropes & tricky crossings; all while being safely secured in a snugged harness. They cater to all ages and fitness levels; offering 4 complete courses at every park. Get 30% off your courses this winter
Book with Promo Code: WithKids30
Valid for Fun Day Outings with Family & Friends, Birthdays, Team Buildings, Bachelorettes, School Outings & Solo climbers too! Feel the rush! #GETHOOKED TODAY

When: June, July & August 2023 | Wed – Sun (weekly, incl public school & public holidays)
Where: 11 Acrobranch Parks nationwide. Gauteng: Melrose, Huddle in Germiston, Casalinga in Muldersdrift, Centurion, Garsfontein & Pta North | Western Cape: Stellenbosch, Constantia & Garden Route | KZN: Pietermaritzburg & Hillcrest
Who: Kids (Min. age: 3 years) to Adults
More indoor entertainment ideas in Cape Town and Surrounds
If is it cold and wet as we know Cape Town to be, then pop in at one of the below family entertainment venues. They are ideal for both sunny and rainy days.
Join a Winter School Holiday Workshop: Holi-Yay Club & Kraftalot at Playalot (Kuils River, Cape Town North)
Holi-Yay Club - Our affordable Holiday Club offers both half-day and full-day options that will keep the kids occupied and entertained during the school holidays. This includes play park access, lunch, creative activities, unlimited sky rides, wall climbs and 5D movies.
Kraftalot Workshops - Spoil your kids during the school holiday with a craft workshop and playtime at Playalot Indoor Adventure Play Park. The workshop includes a 30-minute facilitated Arts & Crafts session, followed by 90 minutes of playtime at Playalot.
When: Daily between 26 - 30 June, 3 - 7 July & 10 - 14 July 2023
Where: Playalot Indoor Adventure Park, Kuils River, Cape Town
Who: Perfect for primary school kids
Let your inner acrobat out with Zip-Zap Circus (Cape Town, City Bowl)
Zip Zap's Winter Tots Camp will take place at the Zip Zap Dome next to the Artscape Theater. It is a unique experience for kids. A jam-packed week with fun circus activities and interactive games will culminate in a live Show & Tell stage show on the last day, with the kids as the stars of the show – complete with costume, make-up, and music!
The Camp is designed to introduce children to circus techniques through games and play, in a safe space and a non-competitive environment. Here children will create wonderful memories and experience a variety of circus skills from juggling to trapeze. Any level of physical development and skill are welcome!
When: 3 – 7 July 2023
Where: Zip Zap Dome (situated in Cape Town next to the Artscape Theatre), Founders Garden, Jan Smuts Street, Cape Town, 8001
Who: Kids aged 5-7 years
Warm up with Candle Avenue (Durbanville, Northern Suburbs)
Candle Avenue is all about fun, laughter, creativity adorable crafts, and of course candle creations!! We have a packed programme this holiday to keep little hands busy and occupied this long winter holiday!
(on our open days, we are open to the public. That means Mom and Dad can join in the fun! Bring grandma and grandpa too for some candle creations. Each person gets to create x4 candles and you get x2 testers to start with!)
What to look forward to:
June Sat. 24 – open day! | Tues. 27 – Snowman rock painting | Wed 28 – Rolling snowman heads | Thurs 29 – Cupcake decorating | Fri 30 – Open day!
July Tue 04 – Creating snowflakes | Wed 05 – Marshmallow snowman | Thurs 06 – snow valley landscape | Thurs 13 – Monsterlicious treats
Sat 14 – open day!
Where: Candle Avenue, 10 Moraea St, Halali, Durbanville
Who: Children aged age 5+  school kids, tweens, teens and adults
Winter fun at the Aquarium (Cape Town)
The Two Oceans Aquarium is open seven days a week. With a school holiday programme designed for kids, including puppet shows, crafts, and activities, there's something for everyone to enjoy!
Two Oceans Aquarium members get unlimited Aquarium visits for an entire year. In addition to creating ample opportunities for exploration, Aquarium members get access to special family events, like the upcoming penguin-themed sleepover on 15 July.
Members of the public can also experience a unique series of winter music events, at the After Dark 2023 concert series. These intimate concerts feature incredible up-and-coming local talent, performing live in front of the Aquarium's I&J Ocean Exhibit at the end of June, July and August.

When: See various event dates by clicking the "get info" link below.
Where: Dock Rd, Victoria & Alfred Waterfront, Cape Town
Have a picnic while the little ones play at Wonderdal Hazendal (Stellensbosch, Cape Winelands)
Wonderdal has a special School Holiday offer !​​​​​​​​​​​​​​​​​​ Enjoy their BUY ONE GET ONE 50% OFF deal, valid Tuesday to Thursday from 23 June to 13 July 2023. Applicable to 2 hour child tickets only. T's & C's apply. Wonderdal's magical world is packed with fun activities for kids, with the opportunity to learn through play as visitors explore a world of edutainment packed with interactive games, immersive experiences and outdoor adventure.
When: 23 June - 18 July 2023
Where: Wonderdal at Hazendal Wine Estate, 60 Bottelary Road, Stellenbosch, 7599 (New entrance from Ronelle Street via Kruis Street)
Who: Kids aged 5 to 13
Win a Classic Family Ticket for one of City Sightseeing's Hop-On Hop-Off tours
Win a Fisher Price Soothe 'n Snuggle Otter!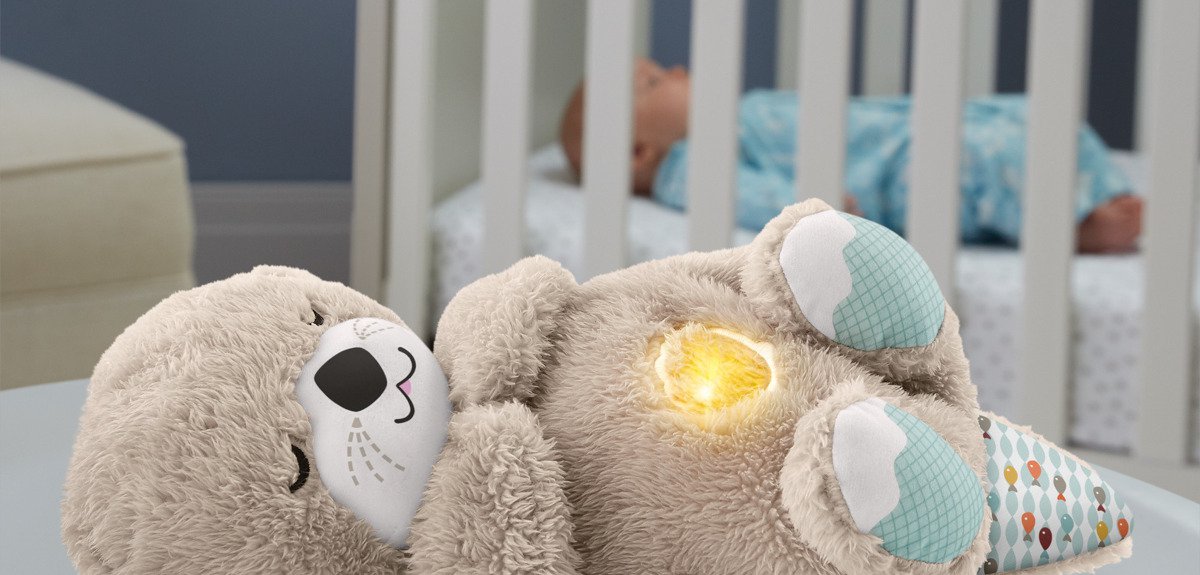 Win a copy of The Treasure at Coyote Shore
Wen 'n Liewe Heksie omnibus