Things to do with Kids this Winter in Cape Town and Cape Winelands
As the leaves are falling off the trees and turning brown, nature is recreating a beautiful landscape for Capetonians to enjoy. We have taken out our dawn duvets and booked our first getaway for these school holidays. The requirements: a hot tub and a fireplace of course!
School holidays are long still, so if you plan on keeping them entertained, here is a list of fun things to do as a family in the Mother City and its Surrounds! From indoor play centres to outdoor adventures, free entertainment ideas or a visit to your favourite child-friendly restaurant. You will surely find something fun to do with your children!
ps. Scroll to the bottom of the page to enter our Winter giveaways!
Child-friendly Events this Winter 2022
30 May - 15 Aug 2022
Arts & Culture (Activities & Excursions)
Peter Pan Wings His Way to Canal Walk Theatre this Winter (Cape Town North)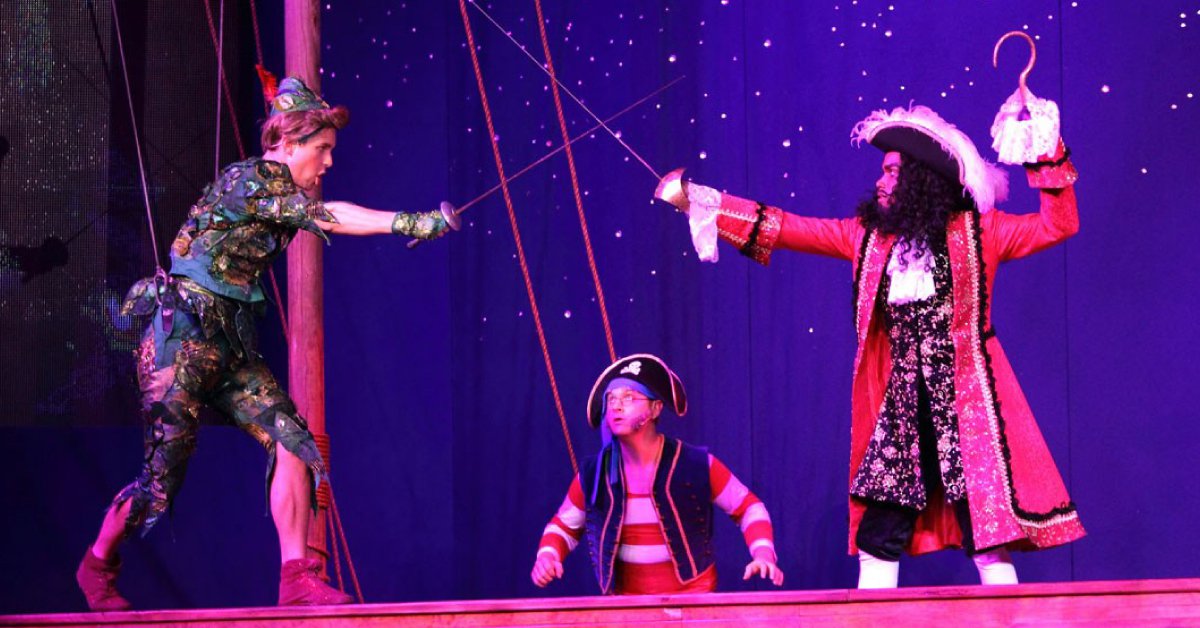 A special treat is in store for Capetonians, as the much-loved story of Peter Pan will be returning on stage at the Canal Walk Winter Theatre. In this 2022 magical and musical adaption of JM Barrie's adored classic tale, Peter, Tinkerbell, and Wendy Darling, along with the incorrigible Captain Hook and his faithful sidekick, Smee, will ferry audiences to Never Land to be amazed by all its wonders, allowing imaginations to soar unfettered into the realms of storytelling and enchantment, as the battle between Peter and Captain Hook unfolds all around them.
Escape to Neverland by booking tickers for our family from Webtickets today.
When: 25 June and 17 July 2022
Where: On stage at the Canal Walk Winter Theatre
Who: All ages
Super Squad DVD launch (Stikland, Cape Town North)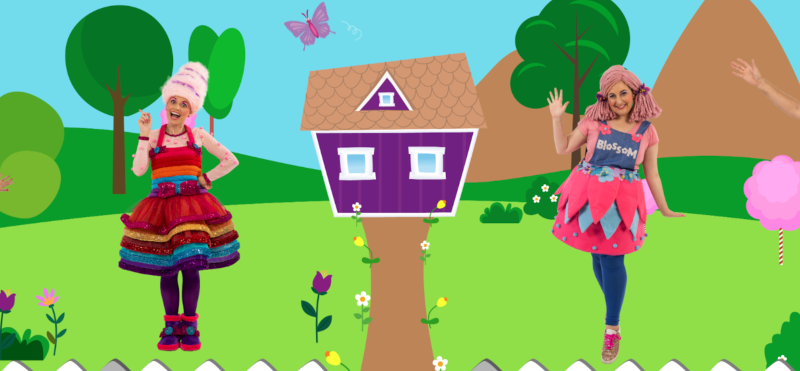 The Super Squad has been on many adventures lately, and they would like to share them with you! Super Squad Adventures Volume 7 will be launched this YOUTH DAY, and you are specially invited! There is no need to RSVP. Just come and enjoy the show! Snacks and beverages will be on sale at the event. See you at CE Cape Town North on Thursday, 16 June 2022, at 10:00!
When: Thursday, 16 June 2022 (Youth Day), 10:00 – 11:00
Where: CE Cape Town North, 6 Viro Crescent, Stikland Industria, Bellville
Who: Children aged 2-10years mostly but everyone is welcome
Entry: FREE
Join the Winter tots camp at Zip Zap Circus (Cape Town)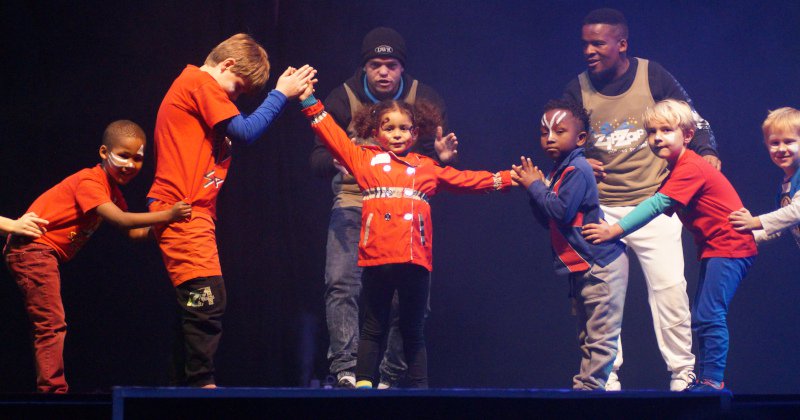 Looking for something fun and exciting for your children to do over the winter holidays around Cape Town? Zip Zap's Winter Tots Camp is back and provides a jam-packed week with fun circus activities and interactive games, ending on the last day with a live stage show, with costume, make-up, and music! The Winter Tots Camp is a unique experience for children aged 5 to 7 years old. Children at any level of physical development and skill are welcome!
When: Monday, 4th July to the Friday, 8th July 2022 between 10h00 – 12h00
Where: at the Zip Zap Dome next to the Artscape Theatre (Founders Garden, Jan Smuts Street, Cape Town, 8001).
Who: Children aged 5-7
Shows and Movies
Cuddle up at the drive-in with GoDriveIn (Salt River, Southern Suburbs)
GoDriveIn Movie & Roadhouse in Salt River brings you a variety of big-screen entertainment that you can enjoy right from the comfort and safety of your car. GoDriveIn is a Movie & Roadhouse venue in Cape Town with a broad offering of food trucks, a coffee shop and a popcorn and snack bar. The drive-in, situated in an open-air lot in Salt River has capacity for fifty cars and operates two nights a month – Last Friday and Saturday of every month. Movies are projected onto a permanent, solid nine-metre screen and film sound is shared into cars via an FM transmitter. The film offering at the GoDriveIn is diverse and caters to families, adults and film buffs. You can look forward to screenings of family favourites like Clifford The Big Red Dog, Cruella, Raya and more!
When: Last weekend of every month Friday and Saturday
Where: Cape Town Salt River
Who: All age groups. Although we do many children and family films
Book your spot, see Minions – The Rise of Gru!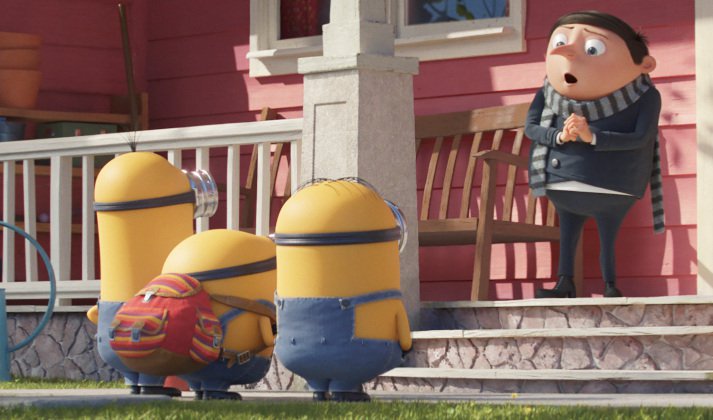 Minions – Rise of Gru will be released on 1 July 2022 at cinemas nationwide. This year you'll discover the origin story of how the world's greatest supervillain first met his iconic Minions, forged cinema's most despicable crew and faced off against the most unstoppable criminal force ever assembled in Minions: The Rise of Gru. Also be on the lookout for their roadshow around the country with 3 of the minions – Kevin, Stuart and Bob.
When: 1 July onwards
Where: National
Who: Ages tbc
The Minions are coming to Tyger Valley Shopping Centre! (Northern Suburbs)
Bring the kids to meet their favourite characters in-centre.
When: Sunday 3 July 2022, 10h30 – 13h00
Where: Food Court (In front of Value Co.)
Who: Toddlers, preschoolers, school kids and tweens
See Paws of Fury: The Legend of Hank (Nationwide)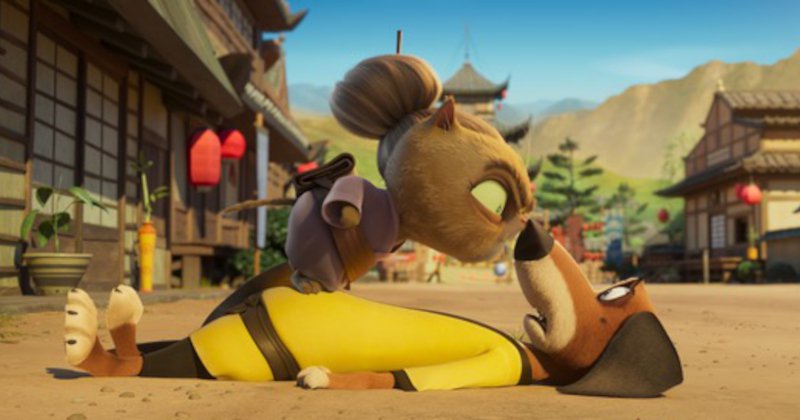 In Paws of Fury: The Legend of Hank, a down-on-his-luck dog Hank finds himself in a town full of cats who need a hero to defend them from a ruthless villain's evil plot to wipe their village off the map. With help from a reluctant teacher to train him, our underdog must assume the role of town samurai and team up with the villagers to save the day. Featuring a great voice cast including Michael Cera, Ricky Gervais and Samuel L. Jackson, this fabulous, family-friendly movie pounces into cinemas on August 5. 

When: 5 August 2022
Where: In Cinemas Nationwide
Who: Suited for families with school kids, tweens and teens
Anyone can be a Cartoon Network Climate Champion at Tyger Valley! (Northern Suburbs)
It means caring about our planet, wanting to make a difference together, and having fun while you do it. So to discover awesome tips to help protect our planet, and fun games & activities, visit the Cartoon Network Climate Champions stand. From making slime using items in your grocery cupboard to creating flower crowns and making your own electricity…it's all about FUN while caring for the planet. All because small changes in our life can make a BIG difference together. Become a Cartoon Network Climate Champion and make a world of difference!
When: 13-17 July 2022
Where: Food Court Arena
Who: Toddlers, preschoolers, school kids, tweens, teens, adults/families
Lifestyle Activities & Excursions
Visit Iziko Museums for an educational experience
A journey of discovery and adventure awaits at Iziko museums these school holidays. Iziko Museums of South Africa operates 11 national museums in Cape Town. It is one of the premier cultural institutions in South Africa. The museums house natural history, social history and art collections in magnificent, historic buildings which in themselves are national treasures. Book your spot for an unforgettable experience.
Markets
Meander at the Mommy and Me Market, Tyger Valley Shopping Centre (Northern Suburbs)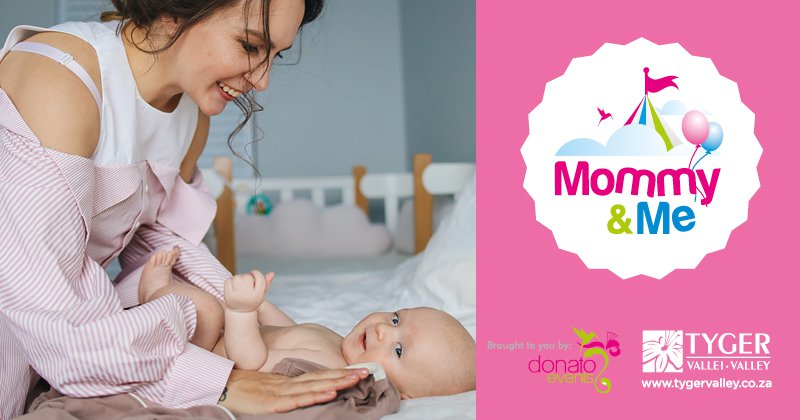 Join the exciting Mommy & Me Pregnancy, Baby and Toddler Market on 2-3 July 2022 at Tyger Valley Shopping Centre in Bellville. Stand a chance to win tickets as well as a two-hour play session at Playalot by entering the giveaway here. Tickets are available at the expo entrance at only R20.00 per adult & children under 12 enter for free. Find unique and creative products and services from over 40 exhibitors or join them for lucky draws at 11h00 and 14h00. Covid-19 safety measurements are in place. Don't miss out!!!!
When: 2 – 3 July 2022
Where: Arena, Banking Court Level
Who: Expecting mommies and daddies, excited grannies, babies and toddlers
Outdoor Activities
Locals know winter days are sometimes the best days to be outside. If the sun is shining the wind is usually also quiet this time of year so Capetonians can soak up the winter sun.
Let nature be your tonic - Visit Acrobranch and get 25% off! (Constantia and Stellenbosch)
Acrobranch is a treetop experience dedicated to offering children and adults alike a unique adventure as they move from tree to tree in lush, green forests. They propose different obstacle courses in each of their parks, some for children (marked Acrobranch Kids) and some for reasonably fit adults and teenagers. Obstacles consist of awesome tree-top high ropes and tricky crossings with ladders, tunnels, walkways and bridges. This play park also offers spectacular zip lines. Enjoy two hours of fun and adventure with Acrobranch – it is an awesome way to experience something truly unique! Use Withkids25 to get 25% off! Valid until 31 July 2022.
Where: Constantia OR Stellenbosch (Klein Joostenberg)
Who: Ages 3 to 99+
Explore CapeNature's new outdoor photo-frames (Western Cape)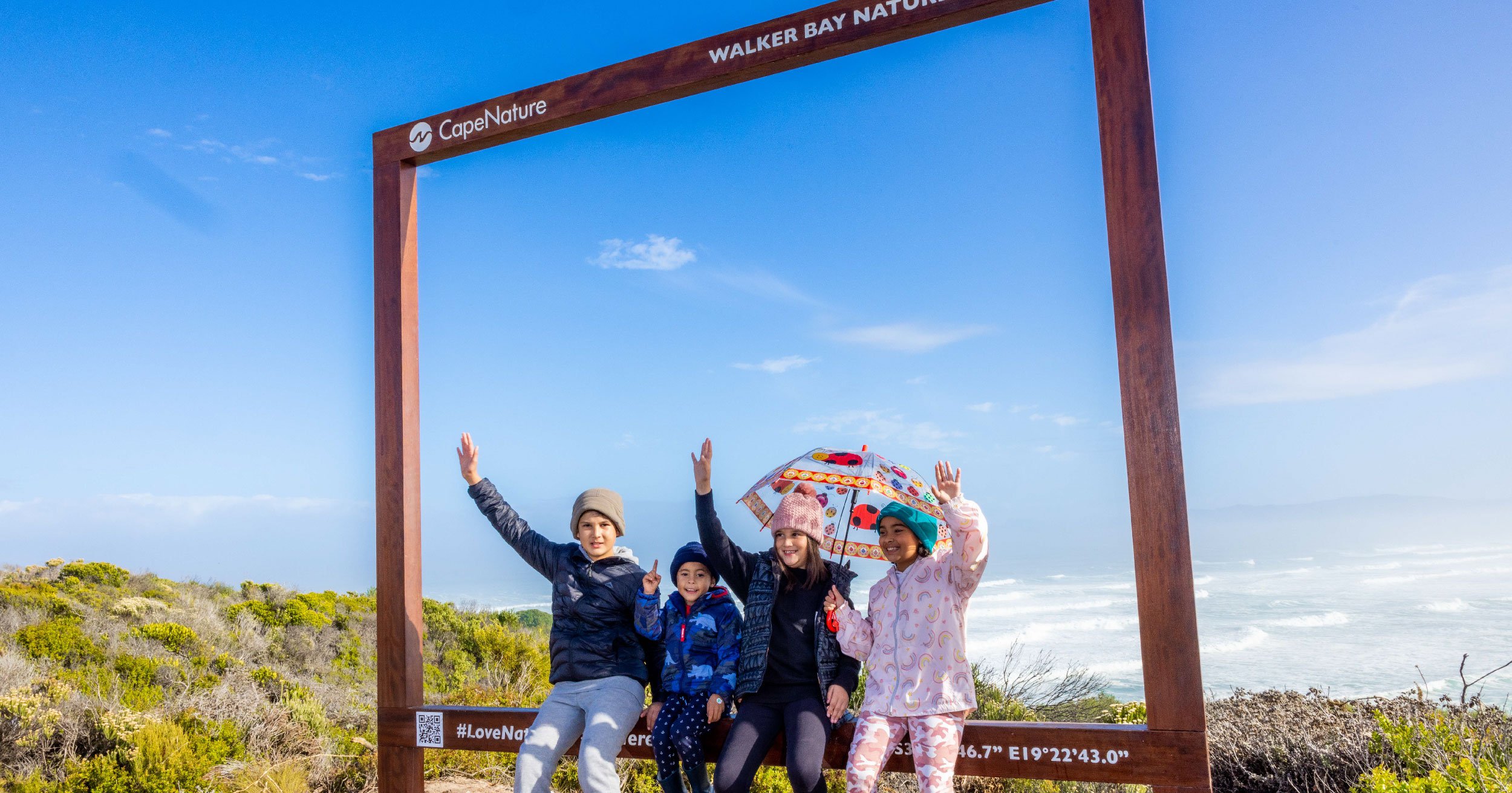 Plan a road trip with family and friends to visit 1 of the 6 CapeNature reserves that have a newly installed outdoor photo frame.
These are the must-visit nature reserves with outdoor frames:
Cederberg Wilderness, Algeria, where the selfie frame is situated near the Algeria office with a backdrop of a serene waterfall gorge and Middelberg mountains.
Stony Point Nature Reserve's frame overlooks the beautiful coastal view on the quaint coastal town of Betty's Bay.  Stony Point land-based penguin colony is the third largest breeding colony of African Penguins in the world. It is a sight to behold!
Grootvadersbosch Nature Reserve has a magical, fairy-tale-like indigenous forest that is ever more enticing to explorers. Its outdoor photo frame captures just this.
Goukamma's frame has a picturesque backdrop of its river and river mouth.
De Hoop Nature Reserve lies at the southernmost tip of Africa, where mountains meet the sea. This is the ideal combination for a photo moment!
Walker Bay Nature Reserve is a coastal dream with the bluest skies to match. Visitors will take a snap at the heart of the famed whale coast.
There's more… enter their competition and win a weekend stay at Algeria campsite, Cederberg Wilderness!
Go on a family adventure! (Overberg, Elgin)
Get R100 off per person when you book your adventure with Cape Canopy Tours. For hours of continuous fun and time spent in nature, be sure to visit Cape Canopy Tours in the Overberg. Just enter the coupon code "WithKids100" to get R100 off each ticket purchased. Preschooler or teen, everyone is keen on this outdoor adventure.
When: Throughout the year
Where: Overberg, Elgin
Who: Ages 5 to 75
Flow through the forest with Scootours (Stellenbosch, Cape Town and Franschhoek)
Stellenbosch: South Africa's first Scootours Flow Trail with berms, rollers and a bush tunnel. During this 45-minute experience, guests do a short run to get used to the Scooters and then are shuttled to the top of Middelvlei Wine farm to do two downhill runs of the Scootours Flow Trail.
You will enjoy freedom and the wind in your hair as you freewheel down the track. These Swiss-designed scooters are used in the Alps during summer on the ski slopes when the snow is gone. Professional qualified guides guide all trips. Click on enquire to find out more about trips in Cape Town and Franschhoek)
When: By appointment
Who: Ages 5 plus (preschooler, school-going children, tweens and adults)
Where: Franschhoek, Stellenbosch, Cape Town
Enter & stand a chance to #WIN!