Kids Indoor Play Venues in Cape Town 2019
Things to do with Kids: Indoor Play & Party Venues in Cape Town 2019
It's the question on every parent's mind on cold and rainy days: what do we do to keep the kids entertained, ourselves semi-sane and the house clean? Read further for some wonderful indoor play venues in and around Cape Town. Feel free to suggest more kids party venues using comments below.
Magazine update: this Autumn Things to do With Kids Magazine will focus on places to party and play!
If you are planning on spending time in another part of our beautiful country, also read indoor play venues in Johannesburg and indoor play venues in Durban.
Remember to also read our post titled Family Survival Guide: 150 Child-Friendly Restaurants in South Africa 2019.
Candle Avenue, Crafty Kids Parties Durbanville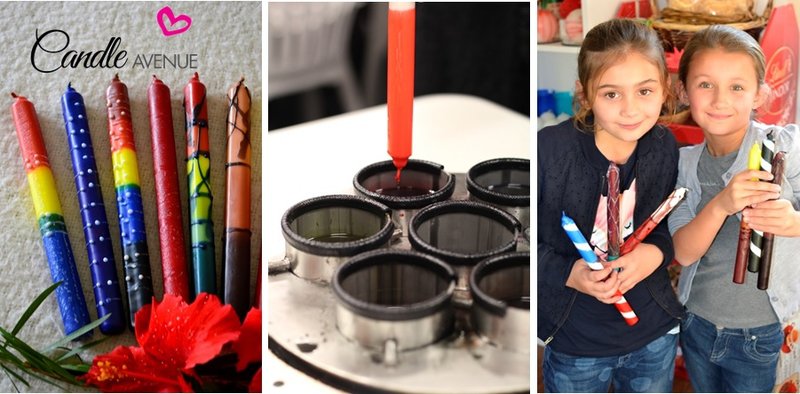 Candle Avenue kids' play and party venue offers both indoor and outdoor entertainment for kids and adults alike, with tailor-made experiences and the opportunity to be creative- this is one of the best kids party ideas. Come winter or summer they will make it a magical day!
Additionally, this venue offers mobile party packages for your home as well as adult candle making parties.
You can order freshly made platters directly from them or you are welcome to bring your own. They have loads of optional extras to choose from, like balloons and different accessories for your party and even a birthday cake.
Contact: Candle Avenue Kids Parties Durbanville.
Address: 10 Moraea St, Halali, Durbanville, Northern Suburbs, Cape Town
Ages: 5+
Make It Magical (Cape Town)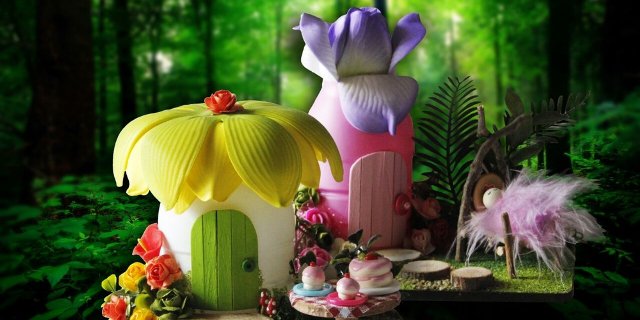 Make it Magical offer the most beautiful, creative and fantasy-nurturing Fairy House Building Workshops at your venue of choice.
More Information: Make It Magical
Address: Venue of choice | Ferndale Nurseries, Brommersvlei Road, Constantia
Ages: Younger children will require the assistance of a parent or older sibling
Two Oceans Aquarium (Cape Town)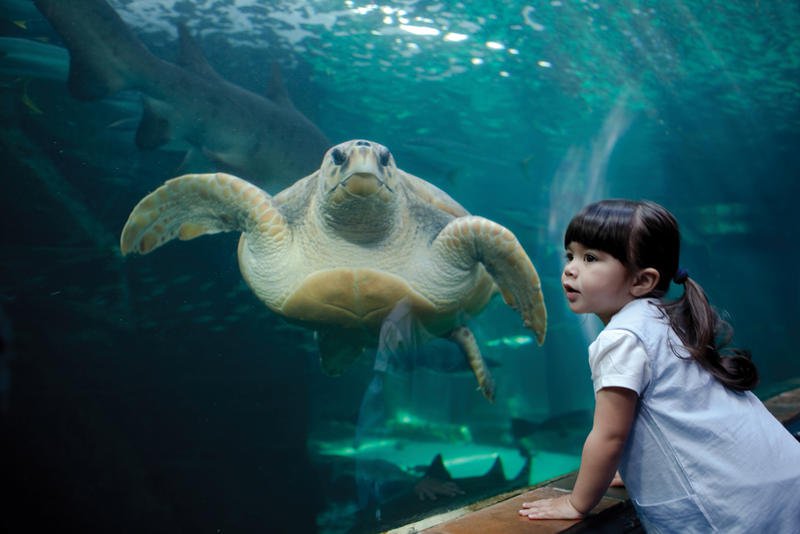 This is such a magical place to take the kids, where there is so much to learn and see and experience!
What do they have?
Explore the various exhibits
Penguin encounters
Interactive exhibits
Kids' parties can be arranged via Vista Parties
Address: Dock Road, V& A Waterfront, Cape Town
Contact: Two Oceans Aquarium.
Ages: All
Split Second Science Kids Parties & Entertainment (Cape Town)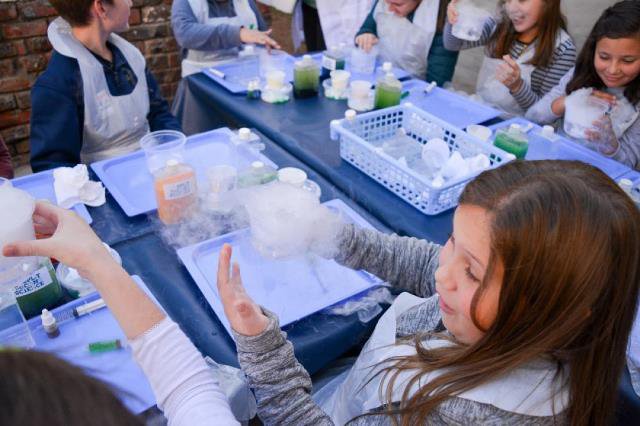 Split Second Science mobile birthday parties are aimed to provide children with 60 minutes of non-stop science fun and parents the opportunity to enjoy the party as much as the children. Split Second Science hosts and facilitates shows & workshops aimed at generating a scientific curiosity in children and teenagers, through edutainment.
More Information: Split Second Science
Address: Venue of choice
Ages: 7+
Build-A-Bear (Bellville & Cape Town)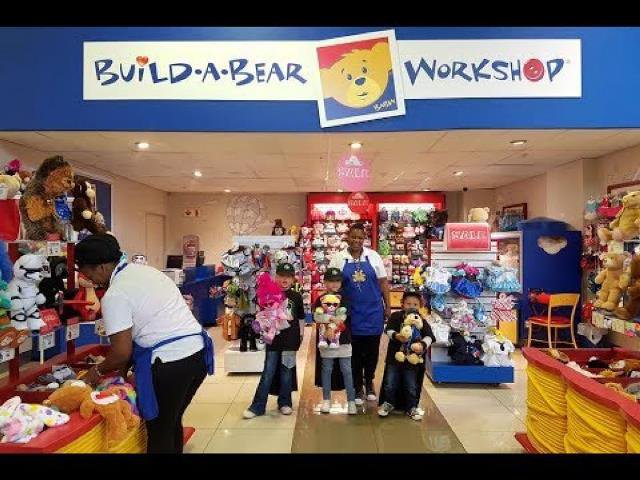 Book your kids next birthday party at Build-A-Bear and each guest will make their own stuffed animal, as Build-A-Bear Workshop is fun for everyone! Kids' get to use their imaginations, discover, learn and create to make that one special furry friend.
More Information: Build-A-Bear
Address: Tyger Valley Shopping Centre | V&A Waterfront
Ages 2+
Race World (Tableview)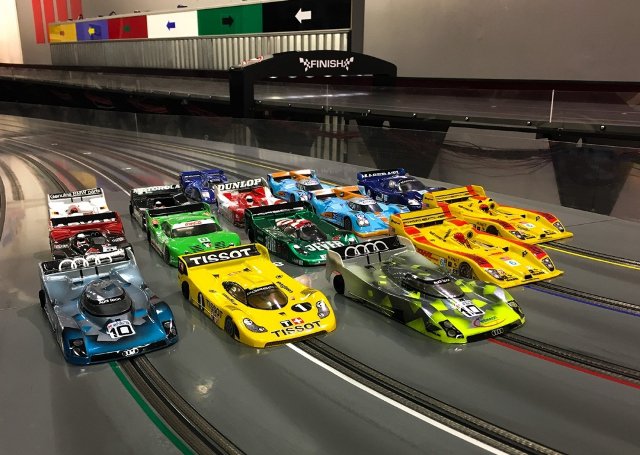 Bring the kids for a slot car racing experience at Race World SA in Table View, Cape Town!
They offer a variety of events at the raceway from kids parties, bachelor parties, team building, casual racing as well as a members club. The track is indoors so a perfect venue for any weather.
More Information: Race World
Address: Shop 22, Tableview shopping centre, Cnr Blaauwberg Road and Otto du Plessis, Table View ,7441, South Africa
Ages: 5+
PlayDate SuperPark (V&A Waterfront)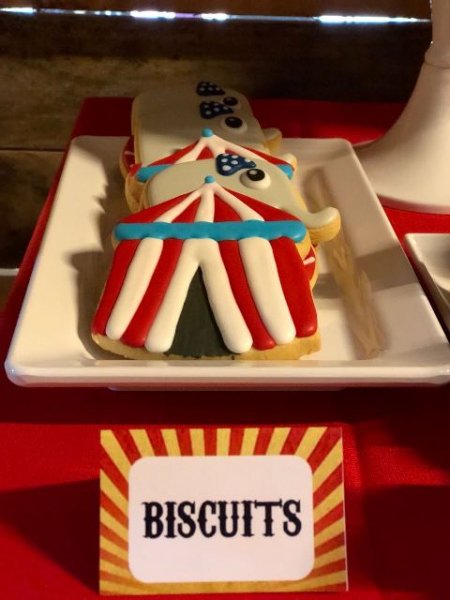 PlayDate SuperPark boasts over 10 000 squares feet of family fun. If you between the age of 0-100 and looking for Adventure, Fun and amazing food all under one roof then you need to come and explore. The SuperPark is an indoor extreme activity park located in The Watershed, Jubilee Hall V&A Waterfront Cape Town.
More Information: PlayDate SuperPark.
Address: The Watershed, Jubilee Hall, V&A Waterfront
Ages: All
Scratch Patch and Cave Golf Putt-Putt (V&A Waterfront)
Kids' will have lots of fun scratching around for their favourite gemstone. You can also find close to the scratch patch the, Cave Golf Indoor putt-putt.
Location: V&A Waterfront
Contact: Scratch Patch
#BudgetActivity #7: Searching for Treasure! . Jess and her family visited the Scratch Patch at the V&A Waterfront the other day and she was super impressed with this inexpensive, yet fun, family excursion. . The kids loved hunting and collecting their own treasure while scratching through a large patch of semi-precious stones. . The moms loved all the pretty sparkly jewelry, of course, and realised that starting a jewelry making hobby with their daughters might just be an amazing idea. . Cost: Between R22.00 and R120.00 per container of stones collected (prices depending on the size of the bag / container). . . . . . . #mylifeinphotos #ilovesouthafrica #lifewithkids #neverstopexploring #familyfriendlyza #capetownbest #wanderlust #lifestyleblogger #momlifestyle #thatsdarling #familytravel #flashesofdelight #travelblogger #travelwithkids #wedotourism #smilemore #withkids #budgettravel #budgetfriendly #familytime #kidfriendly #kidswhoexplore #scratchpatch
A post shared by ThingstodoWithKids (@thingstodowithkids) on Sep 17, 2018 at 9:34am PDT
Address: V&A Waterfront Dock Rd (near the Aquarium)
Ages: 3+
Cape Town Science Centre (Observatory)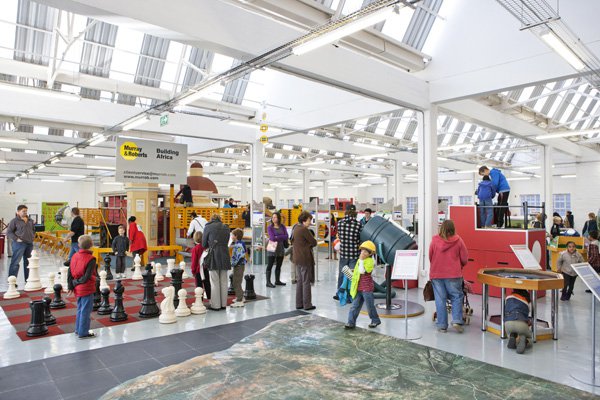 This super-interesting and informative venue offers remarkable science parties for kids! And who doesn't love a good science experiment?!
As a party venue, the science centre offers an enclosed area with tables and chairs with two hours access to the party room (party goer tickets are valid fr the whole day, so the kids can explore the centre after the party).
More information: Cape Town Science Centre
Address: 370B Main Road, Observatory
Ages: 5+
The Kids Shack (Wynberg)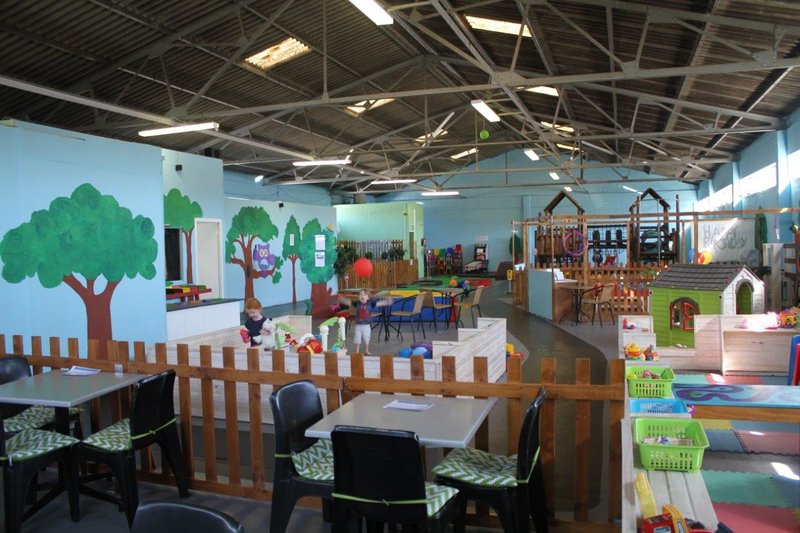 This is a great indoor play venue that has a variety of fun activities for the kids. Children up to 12 years old can enjoy themselves at The Kids Shack.
What do they have?
Indoor jungle gym
Indoor putt-putt course
Push bike track
Soft play area for the under 2-year-olds
Variety of games, activities, arts, and crafts
Tea and coffee for the adults
Party packages available
Contact: www.thekidsshack.co.za
Address: Corner of Kemms and Fleming Roads, Wynberg, 7880, Cape Town
Ages: All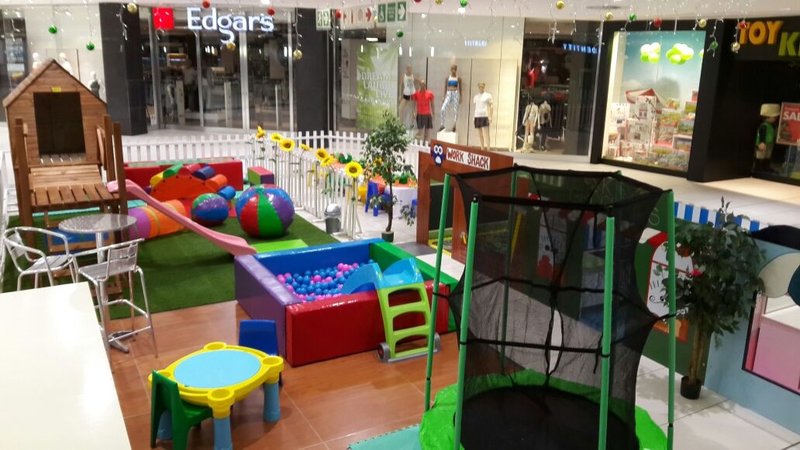 Bugz Playpark (Cape Winelands)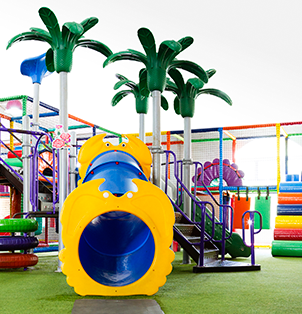 There is so much to do at Bugz Playpark that the kids will be entertained all day.
What do they have?
Indoor and outdoor play venue
Fun kids rides: horse rides, peddle carts, water slides, toddler train rides and lots more.
Sandpit
Slides
Monkey bars
Doll's house
Jungle gym
Petting farm
Much more…
Contact: www.bugzplaypark.co.za
Address: 56 Tarentaal Rd, Joostenberg Vlakte, Cape Town, 7570
Ages: 0 - 5
The Play Shed (Pinelands)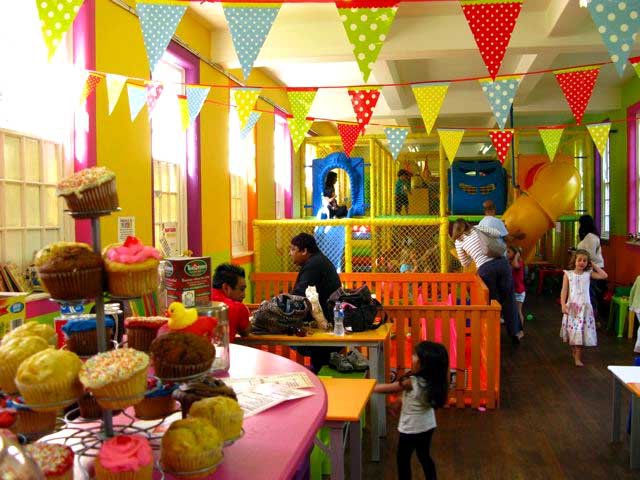 The Play Shed provides a happy, friendly and fun environment that the whole family can enjoy. There are various activities available to keep the kids busy for a long time.
What do they have?
Large pay area that has a jungle gym, ball pond, a balance beam, climbing nets and punch bags.
Under 3-year-old zone
Craft area: kids can have fun drawing, colouring, and crafting
Party Venue: Various themes are on offer which includes catering for children as well as the parents attending the event.
The coffee shop which provides coffee, drinks, light lunches, snacks, and cakes.
Contact: www.theplayshed.co.za
Address: ​G1 Oude Molen Village​ Alexandra Road Pinelands​​ Cape Town 7405
Ages: All
Planet Kids Indoor Play Venue (Muizenberg)
Planet Kids is an exciting party venue that provides a memorable and fun experience for your kids. The venue has large indoor as well as outdoor facilities.
What do they have?
Jumping castles
Climbing walls
Slides
Special Needs Play area for kids with disabilities.
Flying Saucer café, provides refreshments
Friendly and dedicated staff
Party venue and more (birthday child and adult are treated free of charge)
Contact: 021 788 3070 | Planet Kids
Address: 3 Wherry Rd, Muizenberg, Cape Town, 7945
Ages: All
Gazoome Play Centre (Milnerton)
Come to enjoy, relax and let the kids play. Gazoome provides fun and quality activities for your kids.
What do they have?
Quality staff to look after your kids
Party venue
Hygienic play area
Wheelchair and pram friendly
Contact: Gazoome Play Centre
Address: 11, 460 Koeberg Rd, Milnerton, Cape Town, 7441
Ages: All
Blasters (Brackenfell)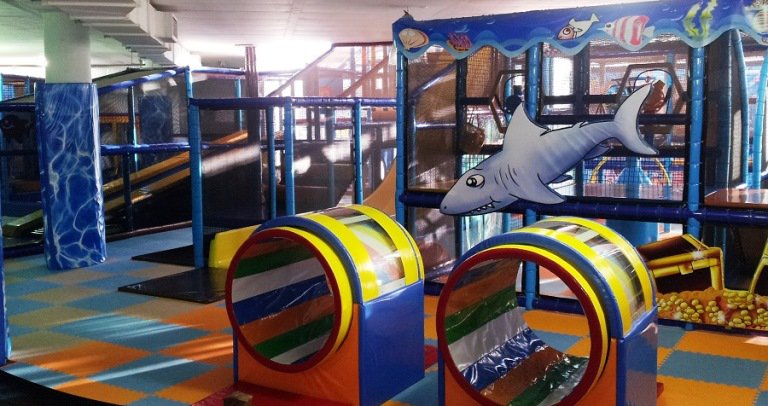 Blaster boasts one of the biggest and safest Indoor play area for your kids.
What do they have?
They are a party venue
Supervised trained attendants on site
Slides
Play area for older kids
Climbing wall
Restaurant and spacious changing rooms
Contact: www.blasters.co.za
Address: Shop A1, Cape Gate Decor Centre, Nitida Ave, Brackenfell, Cape Town, 7560
Ages: All
Bounce World (Montague Gardens)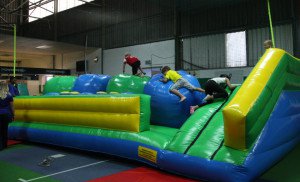 Bounce World is the largest inflatable play area that is in South Africa. Kids and Adults can enjoy themselves with lots of fun an exciting bounce activities.
What do they have?
Walk in option: R90 per child
Various party packages available
Contact:www.bounceworld.co.za
Address: 15 Montague Drive, Montague Gardens, Cape Town, 7441
Ages: 2+
Playzone Indoor Play venue, Durbanville, Cape Town
Playzone is under new management.
What do they offer?
Daily Play on all the fun equipment from jungle gyms, slides to jumping castles. First Hour is R50, thereafter R30 per hour. There are also groups bookings and a daycare rate.
Party Venue
Honeypot Cafe Restaurant; enjoy your food while you watch the kid play.
Contact: Playzone
Address: 10 Pastorale Ave, Industrial Park, Cape Town, 7550
Ages: All
Rush (Claremont)
Rush is an extreme trampoline Indoor Park that provides adventure, excitement, and fun.
What do they have?
Open jumping
Foam Pit
Dodge Ball
Battle Beam and fidget ladder
Basketball
Toddler Area
Fitness Classes
Coffee and healthy snacks
Party and event venue
Contact: www.rushsa.co.za
Address: 5th Floor (Access to Rush from Parade Area), 109 on Main, Main Road, Claremont
Age: 5+
Be.Up Park Indoor Play Venue (Pinelands)
Be Up Park is an Indoor family friendly and fun park.
What do they have?
Climbing walls
Trampoline Zone
Kids' Maze
Aerial Play area
Café offer refreshments and snacks
Contact: www.beuppark.co.za
Address: Gardener place, Rose Innes St, Pinelands, Cape Town, 7430
Ages: 3+
Grandwest Entertainment World (Cape Town)
GrandWest offers various fun and exciting kids' entertainment
What do they offer?
An olympic size skating rink
Smaller min supervised ice rink for children under 5 years old
Bowling
Kids' corner crèche
Arcade area
Cinemas
Laser Tag
Contact: GrandWest
Address: 1 Jakes Gerwel Dr, Goodwood, Cape Town, 7460
Ages: 3+
BASH Indoor Play and Party Venue (Stellenbosch)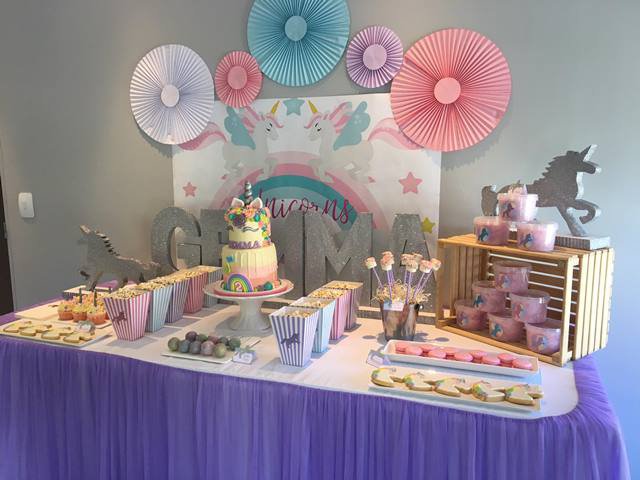 A must-visit for kids' parties, this indoor venue also offers a restaurant (which has delicious cakes and offers catering services) and an everyday play centre for the kids.
What do they offer:
Indoor Play Area
Pamper Parties
Activity Play Parties
Baking Parties
Cooking Classes
Holiday Workshops
Contact: http://www.bashvenue.co.za/
Address: Louiesenhof Wine Farm R 304 Stellenbosch
Ages: 0-12
Funtastic Play Venue (Parklands)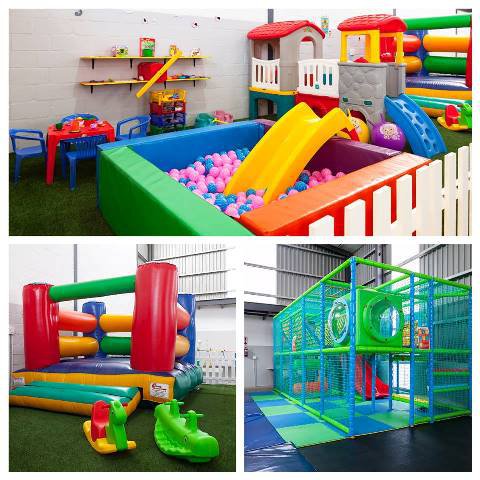 Bringing the FUN back to dreary, indoor days, this venue offers a coffee shop, Wi-Fi and a breastfeeding nook for parents.
What do they offer:
Play frame
Jumping Castle
Ball pond
Climb and slide
Crafts
Books
Party rooms
Contact: http://www.funtastic-play-venue.co.za/
Address: Columbus Cres, Cape Farms, Cape Town, 7441
Ages: All
World of Adventure (Root 44 Market, Stellenbosch)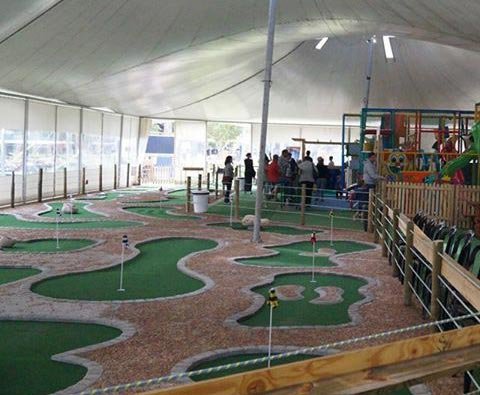 This market is linked to the World of Adventure Fun Park and is the ideal all-weather family excursion, with both indoor and outdoor areas
What do they offer:
Indoor mini golf
Slip 'n Slide
Spray park
Mini zipline & more
Picnic areas
Indoor tables for parties
Food & drink stalls
Contact: http://worldofadventure.co.za/
Address: Root 44, Stellenbosch , Audacia
Ages: All
PlayStation Adventure Park and Cafe (Tokai)
We received quite a few recommendations for this indoor play venue for kids and it really is fantastic.
What do they offer:
Childminders (or Marshals as they call them)
Restaurant and coffee shop with views of the play area
Toddlers (under 2) get free entrance and they have a dedicated play area
Party venue
Contact: http://www.theplaystation.co.za/
Address: 333 Main Rd, Tokai, Cape Town, 7965
Ages: All
Bazinga Parties, Party Entertainment (Cape Town)
Bazinga Parties offers a mobile party entertainment service which includes: balloon sculpting, face-painting, magic shows, sand-art and active party games.
Contact: https://bazinga.capetown/home/
Address: Venue of choice
Ages: 1+
Ipic Play
This Knead bakery offers an indoor adventure park ideal for a family and friends' function, get together or birthday celebration.
Contact: https://www.facebook.com/ipicplay/
Address: Corner of Burton and, Aurora St, Durbanville, Cape Town, 7550
Ages: 2+
Le Bonheur Croc
More Kids Party Venues:
If you are from the Southern Suburbs of Cape Town- do read my blog on Kids Party Venue Ideas for Southern Suburb Moms.
Have fun and let me know if you have more indoor play ideas! Charlene
Photos Credit: All photos sourced from individual venue websites