What's on This Autumn and Easter Holiday in Cape Town 2023
Autumn in Cape Town sees the trees and leaves turn bright red, vibrant orange and mustardy yellow. For a while, the wind seems to settle so Capetonians can enjoy balmy autumn days. This, along with Easter, makes it quite a magical time for families to enjoy outdoor activities, markets and festivals. Our personal favourite thing to do as a family over this period is to visit the wonderful Easter egg hunts and see the excitement on the children's faces as they search for brightly coloured eggs hidden in the gardens. Are you spending Easter at home with some special Easter traditions or will you be heading out? Tell us on Facebook! If you are still looking for ideas- here are some of our favourite Easter and school holiday entertainment ideas in Cape Town, Durbanville, the Cape Winelands and surrounds.
xx Tanya
What's on around Cape Town this Autumn 2023
March 2023 to May 2023 – Easter Edition
Indoor Kids Activities Cape Town, Cape Winelands and Northern Suburbs
Yes, Autumn holidays are awesome and it is often associated with early winter rain. So if you are looking for things to do on a rainy day in Cape Town, then start looking at our indoor entertainment suggestions below.
Enjoy thrills and spills at zip zap's Vooma! circus show (Cape Town)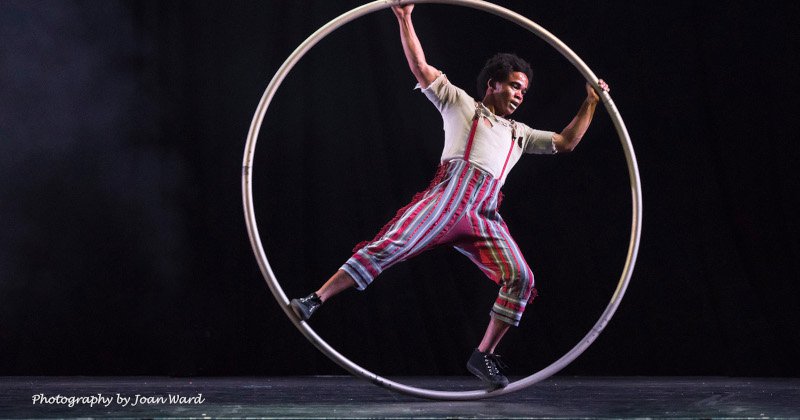 Zip Zap will be staging a high-octane circus show called VOOMA! at the Zip Zap Dome, next to the Artscape Theatre, on the 27th and 28th of May and the 3rd and 4th of June 2023. As the name indicates, VOOMA! is a fast-paced, action-filled circus show suitable for all ages. Trapeze, acrobatics, unbelievable juggling, and outrageous comedy will be performed by a courageous cast of ordinary kids doing extraordinary things. This circus family will take the audience on a journey into their world of magic, fun, and excitement.
When: Saturday 27 May, Sunday 28 May, Saturday 3 June and Sunday 4 June 2023 at 12h00 and 16h00 daily. Doors open an hour before the show starts. Seating is unreserved raked seating, available on a first come first served basis.
Where: Zip Zap Dome, 10 Jan Smuts Street, Cape Town (next to Artscape)
Who: The show is suitable for all ages.3
Stand a chance to win family tickets to Vooma! - scroll down to the bottom of the blog to enter!!
Be awed at Two Oceans Aquarium (Cape Town)
The iconic Two Oceans Aquarium provides an unforgettable look at the life that thrives beneath the waves of the Southern African coastline. The Aquarium, built in 1995, is a perennial favourite amongst locals and tourists, famous for showcasing the animals and plants that call this coastline home. Located at the V&A Waterfront, the Aquarium is open 365 days a year. It's a great alternative on bad-weather days, and no pre-booking is required. There are several added activities on offer, from photo opportunities and guided tours to animal experiences and scuba diving.
Where: Two Oceans Aquarium, Dock Road, V&A Waterfront, Cape Town
Who: Suitable for all ages.
Book a holiday club at Wonderdal (Stellenbosch)
This School Holiday, Wonderdal invites our young guests to play, discover, laugh and learn. With our dedicated Wonderpals on hand to guide and assist your little wanderers through the adventures of Wonderdal, young guests will be entertained the entire time.
When: 04 – 06 April, 09h00 – 14h00
Where: Wonderdal at Hazendal Wine Estate, 60 Bottelary Road, Stellenbosch, 7599 (New entrance from Ronelle Street via Kruis Street)
Who: Kids aged 5 to 13
Join the fun and bring your kids for a fun-filled day at candle avenue!
Invite a friend along to come and make your very own GORGEOUS candles! Invite Grandma and Grandpa, your neighbours, and friends. Or come make it a family day! Candle aVenue has x7 different colours of wax to choose from, and they'll show you different decorating techniques to make your very own gorgeous candles to take home! You get: Entrance to Candle Avenue, x2 Sample Candles, x4 Long Thins. There will be some coffee and tea available, sodas, juice, sweet parcels for the kids, muffins and croissants - so bring some extra cash!
When: Sat. 18 march 10-2 pm; 8 April 2023; 8 July 2023
Where: Candle Avenue, 10 Moraea st, Halali, Durbanville
Who: Children aged age 5+  school kids, tweens, teens and adults
Make your Mom feel special this Mother's Day with Canal Walk (Century City)
We know you love to spoil your mom on Mother's Day and Canal Walk wants to help you do that. From 21st April until 7th May 2023, they will be offering a free gift-wrapping service for all shoppers. Relax in their lounge area outside the H&M court while their team gets to work, wrapping your Mother's Day gift free of charge. Everyone loves a selfie so why not take one in their beautiful selfie booth while you wait and share with your mom?
When: The gift-wrapping service will be available from 10 am – 7 pm on the weekends (22nd & 23rd April 2023 and 29th and 30th April 2023 and 5th, 6th and 7th May).
Where: Canal Walk, Century City
2023 Easter & school holiday outdoor entertainment ideas!
Enjoy fun for the whole family this Easter at Perdeberg Cellar (Paarl, Wellington)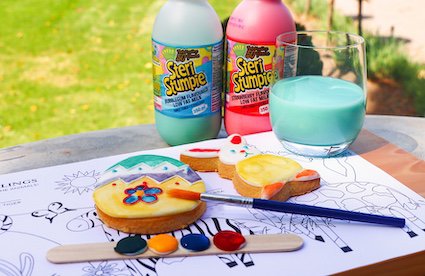 Hop over to Perdeberg Cellar this April for a fun day out with the family. While the young ones are kept entertained decorating Easter-themed cookies, Mom and Dad can enjoy a relaxing tasting of the extensive wines on offer. The kiddies' Easter pairing is on offer daily during the month of April, between 9 am and 4 pm. On Sunday, 9 April Eat @ Perdeberg will treat your tastebuds to an Easter feast. Look forward to Cape Malay pickled fish, a Greek-style deboned leg of lamb served with all of the trimmings, and a delicious Hot Cross bun bread and butter pudding for dessert. Kids will be treated to an Easter egg hunt and magic show as part of the day's festivities. Pre-booking is essential.
When: Month of April 2023
Where: Perdeberg Cellar
Who: Ideally suited to toddlers to tweens and their parents
Starry-starry night out with the family | Cape Town and surrounds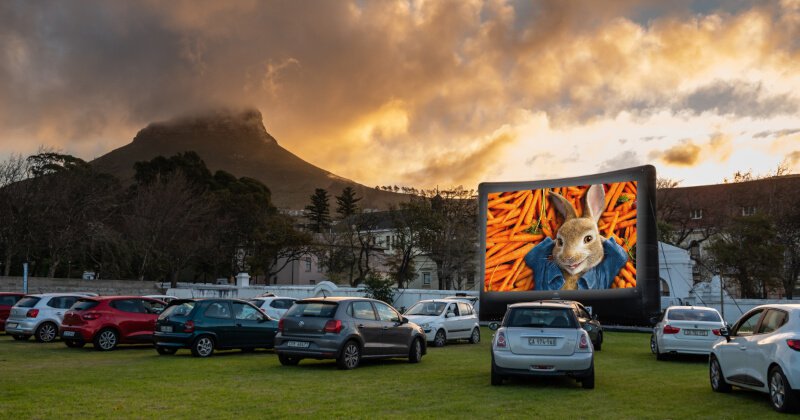 The Galileo Open Air Cinema provides a magical and unique way of watching a movie together as a family, under the stars in the great outdoors.
Join the Chocolate extravanganza at Playalot!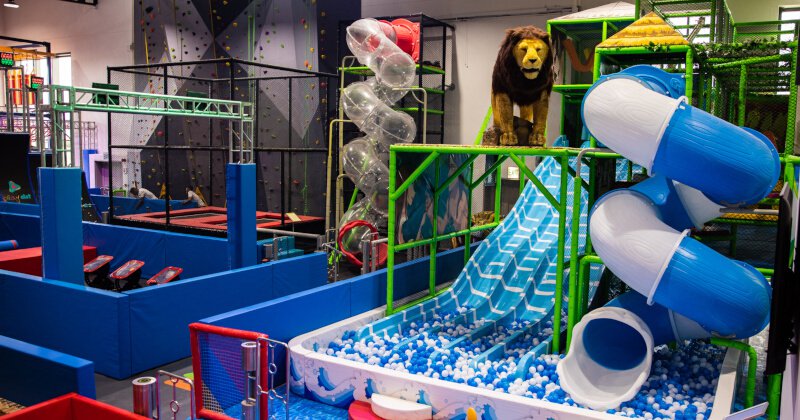 Get ready for some fun 'cause Playalot is being turned into a giant sweetie scavenger hunt! There will be candy, chocolates & cookies hidden all over the park for the kids to find! Playalot Café will be open! The VIP Lounge (licensed) will be open for drinks. So phone a friend! This one is for sharing with the entire neighbourhood! Note that booking is compulsory via Quicket, before 6 April at 5pm. An R5 booking fee will be paid at checkout on the Quicket payment platform.
When: 7 April 2023, 6 pm to 9 pm (that is 3 hours of playtime)
Where: Shop 33 Haasendal Gables Shopping Center, Kuils River, Cape Town, 7580
Cost: R170 per bunny and (R310 for 2 bunnies). Each additional bunny is R155. Excludes compulsory Playalot® safety grip socks – R50
Missed the hunt? Playalot is open for play - visit their member page for more info.
Go on a family adventure!
Get R100 off per person when you book your adventure with Cape Canopy Tours. For hours of continuous fun and time spent in nature, be sure to visit Cape Canopy Tours in the Overberg.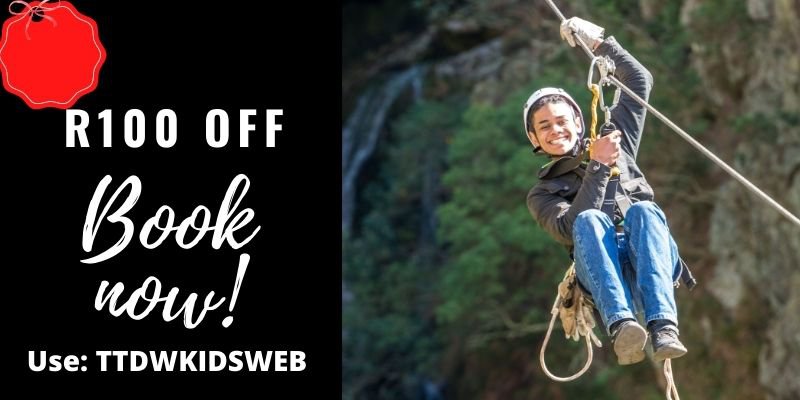 Home entertainment ideas
Blow out and decorate Easter eggs at home
Tracey recently shared a german tradition where they blow out eggs, let them dry and then decorate them for the tree. What a special and crafty tradition.
Go Camping at a child-friendly camping resort (Western Cape)
With two extra holidays, Easter Weekend naturally calls for a getaway. What we love about camping is that you can take your own easter eggs and hide them in nature for the little ones to find. Choose a camping spot near Cape Town here. We love Kam Bati!
Read our Things to do With Kids under R100 in CT and 55 fun things to do in Cape Town for other ideas of what to do!
Visit our blog for more home entertainment ideas during Covid -19.
Find a child-friendly picnic spot near you
Do you want to enjoy this Easter outside and in the sunshine, why not visit one of the many child-friendly picnic spots in Cape Town! It is one of my favourite outings as you get a good mix of nature, open space and good food!
Visit a Child-Friendly Restaurant, Cape Town + Cape Winelands
As we gradually update our guide, feel free to contact your local child-friendly restaurant for a special time out. Please phone in advance to avoid disappointment as during lockdown things change on a daily basis.