What's on This Easter Holiday in Cape Town
Things to do in Cape Town this Easter & Autumn
I walked into a shop this morning and saw boxes of marshmallow Easter eggs for sale. My heart skipped a beat, a beat of joy, as I excitedly loaded a box into my basket. I love any and all traditional holidays; whether it's Christmas, Easter or merely Valentine's Day, I am in. These holidays remind us to focus on our families, to invest in quality time, and arguably most importantly, it reminds us that we should and will be eating copious amounts of delicious chocolates!
If you are wondering how and where you should be investing your quality family time, we have found an amazing list of events which will happily carry your family through until winter.
(See what's on in Johannesburg, Durban and on the Garden Route this Easter Holidays)
Read our Things to do With Kids holiday and entertainment guide for some more holiday fun inspiration!
Kid-friendly Events this Easter and Autumn 2019
15 February – 14 June 2019
Easter Weekend Activities in Cape Town, Cape Winelands, Northern Suburbs and surrounds
Easter Egg Hunt with a difference, Hangtime, Cape Town North
Active families can join Hangtime Gym for an Easter Egg Hunt with a difference. The Easter Bunny will be hiding his chocolate eggs all over their climbing walls! Book your spot now at 0741348981 or climb@hangtime.co.za
When: Sun 21 April 2019
Time: 10:30-12:30 or 14:00-16:00
Ages: All - if you can climb you can join
Venue: 2 Pioneer Street, Bellville or Sunrise Park, Prestige Drive, Pinelands
Beacon Bunny Ester Egg Hunt, Cape Town Northern Suburbs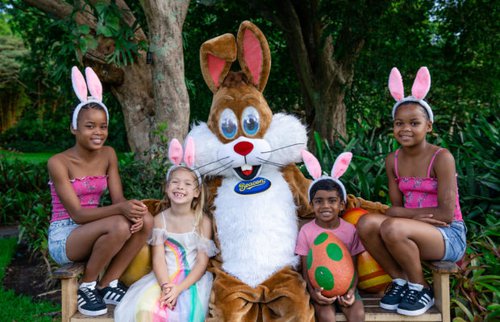 The Beacon Bunny and his friends will be travelling all over the country with the sole purpose of spreading love…and chocolate! Don't miss out on all the fun! This year, the Beacon Bunny also has 50 000 Beacon Marshmallow Eggs that he will donate to charity. Help him to collect all of his eggs is when you play the Beacon Eggsplorer Game.
Join him at the following venues- but do not forget to register online here.
Where: Grand West
When:: 19, 20 and 21 April 2019.
Where: N1 City Mall
When: 8 and 13 April 2019.
Ages: Toddler to Teen
Easter at V&A Waterfront, City Bowl

Stand a chance to win one of four parties for you plus ten friends at the V&A Waterfront this Easter.
You can collect your colouring-in pages free of charge at the V&A Waterfront Info kiosks and participating stores (Artjamming, SuperPark Playdate, Hamleys and Two Oceans Aquarium). Once you have coloured in the sheet of your favourite fish, simply drop it off with your entry form at either the giant egg in the kids play area near the Cape Wheel or at the Two Oceans Aquarium. The V&A Waterfront will choose the best coloured in fish in each category.
Lindt Easter Hunt V&A Waterfront, City Bowl
This Easter, you stand a chance to win a Lindt hamper every day at the V&A Waterfront from 1 to 20 April. All you have to do is find the two Easter Bunnies on the V&A Waterfronts property, snap a creative image with the Lindt Bunnies and share it on Instagram, Facebook and Twitter with the tag Lindt SA and hashtags, #GoldbunnyhuntSA and #ComePlayVandA.
The activity is free.
V&A Waterfront Easter Egg Hunt, City Bowl
Enjoy some Easter fun at the V&A Waterfront's Battery Park this Easter weekend from 12pm to 2:30pm. Kids aged five to nine years can get their face painted by the Easer Bunny, dance to some jams played by a DJ and win a range of prizes such as vouchers from the V&A waterfront for kids clothing and toy stores as well as fun activities at SuperPark or City Sightseeing.
These activities are free.
Dates: 29 March and 28 April
More Information: Visit V&A Waterfront
Ages: Toddler to teen, there are loads of local activities that babies will enjoy with parents too like the Hamleys train ride and two oceans aquarium!
Easter Egg Hunt at Capegate Shopping Centre, Cape Town North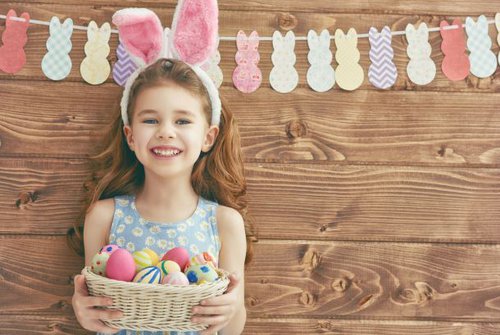 Navigate your way through Cape Gate and be treated to an Easter Egg surprise. Get an Easter Hunt card at the Capegate information desk or entrances 1 – 4. Then hunt for the 19 participating stores at Capegate, go inside and ask them for their Easter Hunt sticker! You'll know they're participating as they'll have a white bunny on their store window. Once you've collected all stickers – take the card back to the information desk and redeem your treat while stock lasts!
Spread the Easter Hunt joy with your friends via social media using #EasterAtCapegate!
Where: Capegate Shopping Centre, Northern Suburbs of Cape Town
When: 20 – 22 April 2019
Cost: Free
Ages: Toddler to teen
More Info: Capegate Shopping Centre
Easter Egg hunt and fun activities at Acrobranch Stellenbosch and Constantia
Join Acrobranch in the Cape Winelands or Southern Suburbs (Constantia) for loads of fun and entertainment this Easter! Not only will you get to enjoy your favorite tree-top adventures with their "Acro-Bunny" instructors, they have a GREAT "Bunny Hop" game for you to enjoy too! On Sunday they are hosting an Easter egg scavenger hunt in the forest at 11 am. Adventure awaits you this Easter at Acrobranch!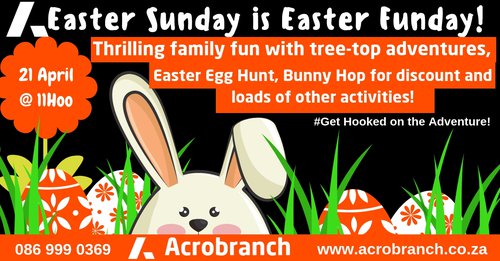 Contact an Acrobranch Adventure Park near you!
Benguela Cove Easter Dinner and Lunch, Overberg

Bring the family and enjoy a great family Easter Weekend at Benguela Cove. Come Friday afternoon for lunch and let the kids play a round of Pirate Adventure Golf and cool down after at the fun water park Splash Pad.
When: 19, 20, 21 April @019
More information: Please go to Benguela Cove Easter Dinner
Old Mac Daddy Easter Buffet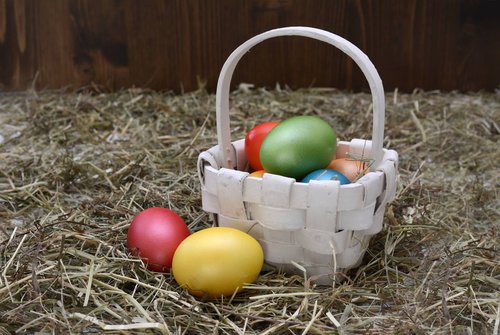 A perfect weekend escape for the whole family, this Easter Old Mac Daddy will host a real Sunday Funday. The Barn restaurant at Old Mac Daddy is hosting a carvery buffet to celebrate the Easter festivities and everyone is invited! Outside guests welcome too of course.
In addition to the delicious feast, there'll be live music, good vibes and bucket loads of activities to keep the kids entertained.
When: Easter Sunday 21 April 2019
Where: Old Mac Daddy, Elgin Valley
More Info: See the Old Mac Daddy Easter menu here.
Spier Easter Special - Hotel Offer and Easter Egg Hunt
Looking for amazing accommodation this Easter? Stay three nights at Spier Hotel, and save 20% from just R1 100 per person per night (they'll treat you to a complimentary bottle of Spier wine too!).
The Spier Hotel is a perfect escape for families: not only do kids under 12 stay free — but while Mom and Dad relax at the Spa or by the pool, our little hotel guests are invited to join in our annual Easter egg hunt on Sunday 21 April.
More information: Please go to Spier Hotel
Holiday Programmes
Holiday Programme at the Cape Town Science Centre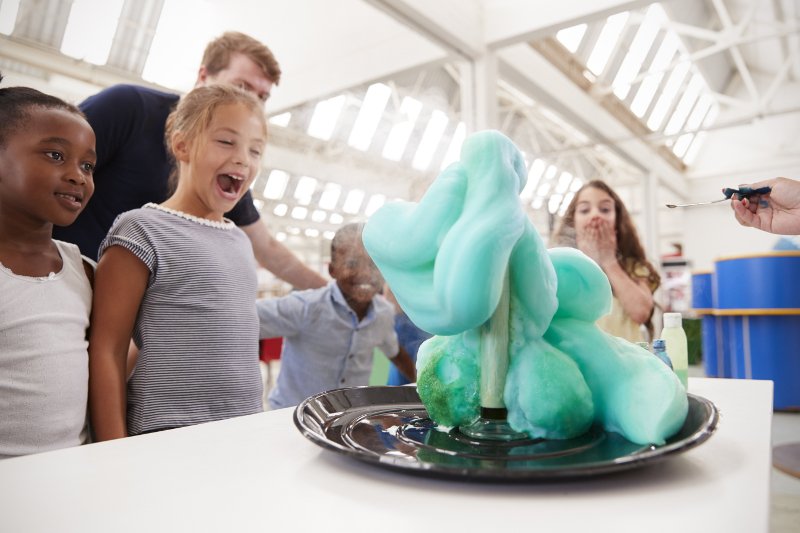 The Cape Town Science Centre will be celebrating the International Year of the Periodic Table with loads of chemistry-related activities, hands-on workshops, shows and more guaranteed to keep your kids entertained and happy (while learning something).
Where: Cape Town Science Centre
When: From 16 March 2019
Ages: All
More information: https://ctsc.org.za
Fun Food Lab for Kids at Willowbridge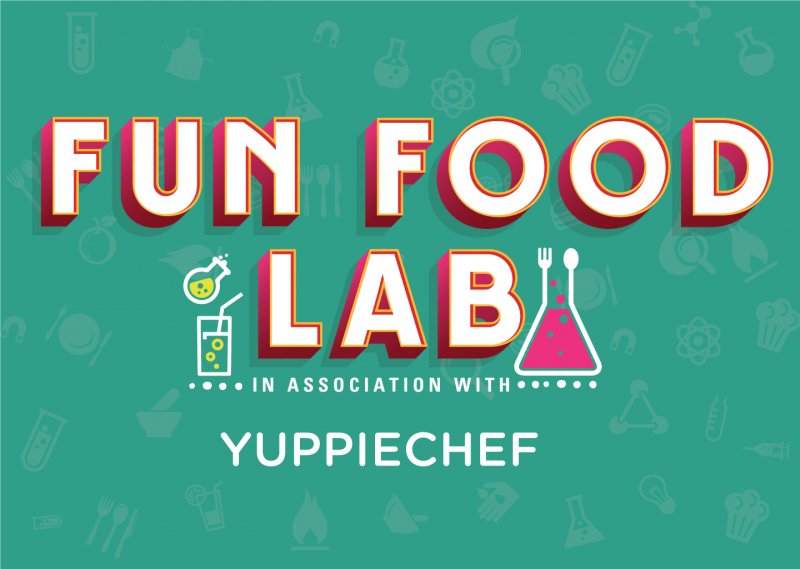 Willowbridge Shopping Centre, together with Yuppiechef and Split Second Science have created a super-fun food lab to keep the kids entertained during the school holiday. Your budding scientists will be enthralled as they learn about the chemistry of food while they create their own edible experiments.
Where: Willowbridge Shopping Centre
When: 21 – 30 March 2019
Ages: 3 – 12
Read this for more information.
Cricket School of Excellence Holiday Clinic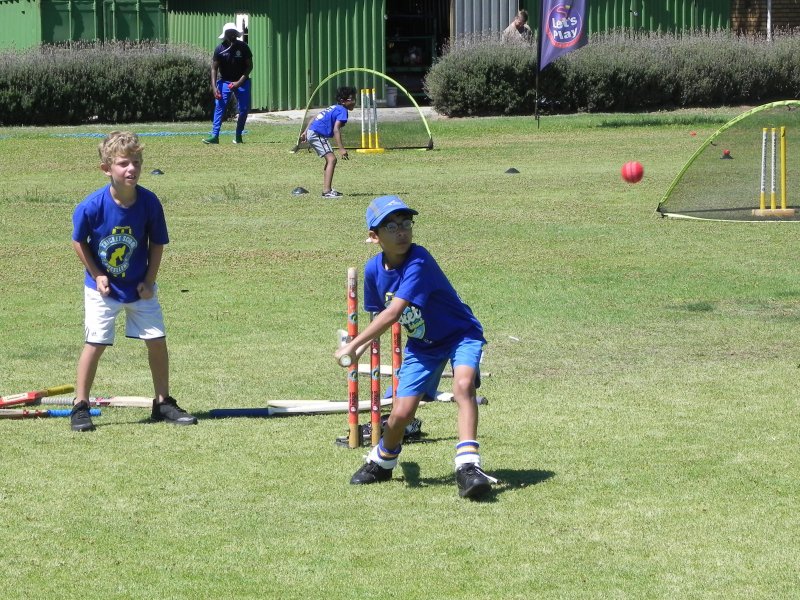 For loads of cricketing fun for you and your friends, visit the Cricket School of Excellence for their March school holiday cricket clinic, where they cover all aspects of the game and include net sessions, matches and a prize giving. Students are split into age categories, where their drills will differ (Ie. More technical for the older boys).
Where: UCT Cricket Oval
When: 18-20 March 2019
Ages: 4 - 13
Contact: 0861 123 273 / adam@cricketschool.co.za / www.cricketschoool.co.za
Space at Capegate, Cape Town North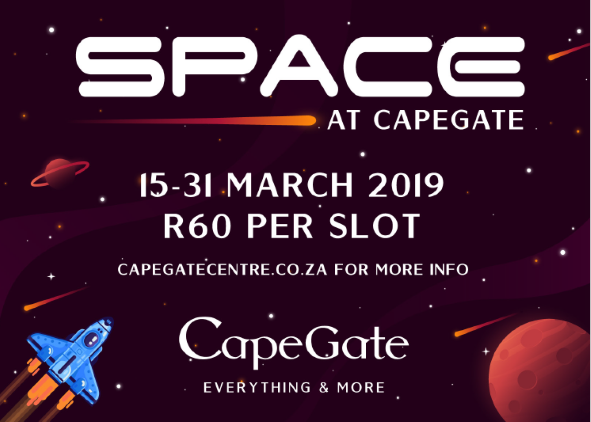 These March holidays your little discoverer will be able to learn all about space, enjoy a thrilling rocket ride, get to climb through a 16m wormhole and laser zone and take cool space selfies to capture the experience. Younger space travellers are bound to have some educational fun in the planetarium where they will discover amazing facts about outer space and view space videos in the dome.
Ages: 3 – 11 years old although mom and dad will enjoy the Planetarium experience too!
When: 15 – 31 March 2019 ; 10am – 8pm (Mon-Sat. Last session starts at 7.30pm) | 10am – 6pm (Sun. Last session starts at 5.30pm)
Where: Lower Level Capegate Shopping Centre, under the food court bridge.
Price: R60 (per 30minute slot)
More info: tickets available at the event entrance only. Visit Capegate
School Holiday Events at Bugz PlayPark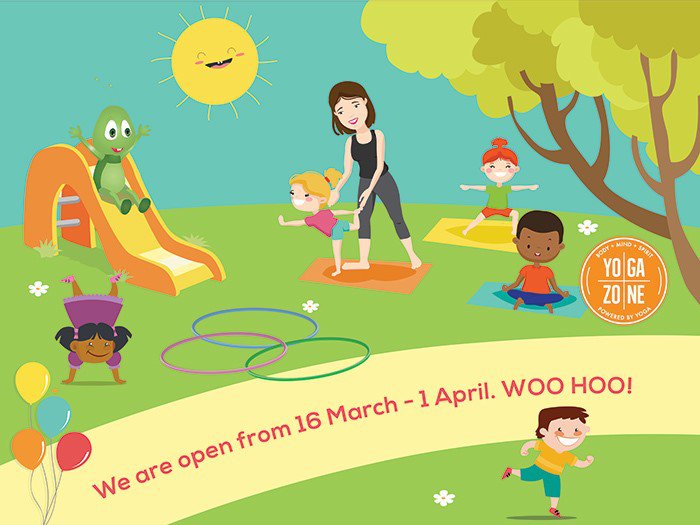 Bring the kids for a fun-filled day at the Bugz PlayPark, where there will be loads of exciting kids' events and activities. From magic shows to games and art classes, or why not book the mom and kids' yoga in the park class. Even if you can't make the fun classes and shows, there are always the fun rides and other activities available.
More information on dates and times: Bugz PlayPark
Arts & Culture
Make It Magical Workshop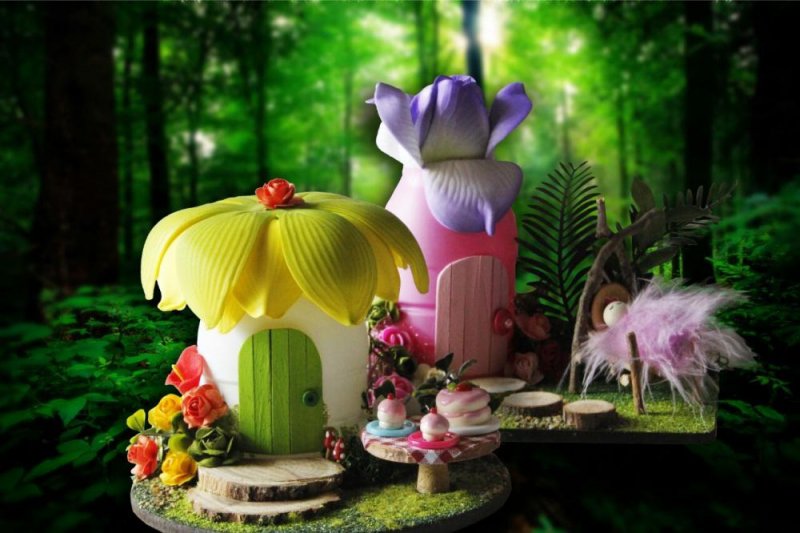 Stir your child's creative juices with a fairy-house-building workshop! The workshop ticket includes entrance to the interesting Chavonnes Battery Museum.
Where: Chavonnes Battery Museum, V&A Waterfront
When: 21 March 2019
Ages: All
More information: Make it Magical
Harvest at Dusk Festival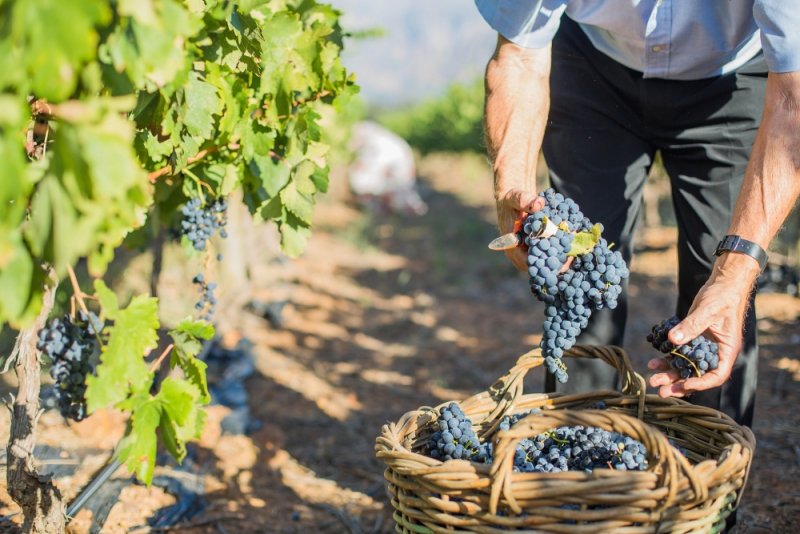 Experience a real farm harvest at Nederburg's annual Harvest at Dusk Festival. Expect tonnes of fun picking and stomping grapes and simply relax while feasting on delicious food and award-winning wine. This festival is a must-visit if you are a Mathew Gold fan.
Where: Nederburg Wine Estate, Paarl
When: 16 February 2019
Ages: All
More information: Harvest at Dusk Event
Piekniek & Musiek
The ever-popular 'Piekniek en Musiek' concert is returning to the fair Cape this summer! There will be a variety of food trucks, bars and picnic baskets available. Although you are encouraged to pack in your own umbrellas and backrest, note that bringing in chairs and your own food is not allowed.
Where: Zevenwacht Wine Estate, Cape Town
When: 03 March 2019
Ages: All
More information: webtickets .co.za
Cape Town International Animation Festival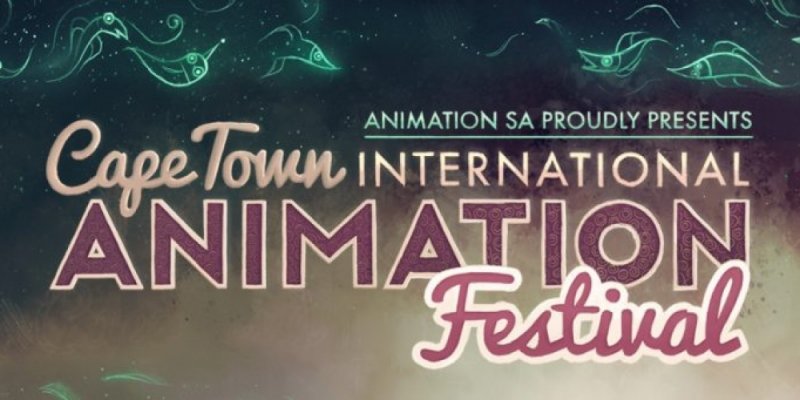 This is the only dedicated African Animation Festival on the continent and promises something for both young and old. Expect workshops (stop motion, traditional and digital drawing and Zoetrope), films, the artist alley and more. Kids will love bringing their pictures, clay or puppets to life with an iPad or smartphone!
Where: The Riverclub, Observatory, Cape Town
When: 08 March 2019
Ages: All
More information: Cape Town Animation Festival
Cape Town Carnival

If you have seen the movie Rio, you probably have an urge to see a real-life carnival with all the exciting colours, floats, performers and musicians. It's bound to have a magical atmosphere! Join South Africa's own glamourous celebration of creativity at this year's Cape Town Carnival.
Where: Green Point, Fan Walk, Cape Town
When: 16 March 2019
Ages: All
More information: Cape Town Carnival
ComicEx Cape Town
Attention all comic fans! ComicEx 2019 is set to be bigger and better with Gaming, Cosplay, Tech, Music, Comic Books and Figurines, Artist Alley, Dance, Magicians, Hypnotists, Photo Booths, Comedians, Snow Dome, Pop Up Movies, Nerf Gun Battle Zone, Merch Stalls, VR, Live Entertainment, Pin Ball Machines, Climbing Walls, Surf Simulator, Gladiator Jousting Podiums, Bumper Rides, Competitions and Give-Aways and so much more.
Where: Grand West, Cape Town
When: 24 March 2019
Ages: All
More information: ComicEx Show
The Greatest Little Circus Show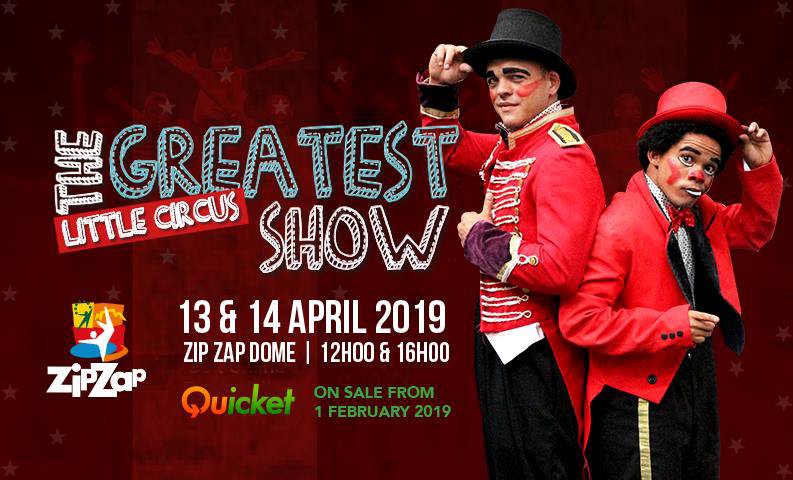 Zip Zap's brand new 2019 production is bound to excite both young and old, featuring thrilling aerials and acrobatics, African dancing and more.
Where: Cape Town Zip Zap, Circus School
When: 13 April 2019
Ages: All
More information: https://www.zip-zap.co.za/
Disney On Ice presents Magical Ice Festival
Get ready to enter a winter wonderland featuring the most magical moments as Disney On Ice presents Magical Ice Festival, an all-new live production coming to South Africa, including Pretoria for the first time! Families of all ages will be delighted by adventurous moments from Disney's The Little Mermaid, Tangled, Beauty and the Beast and Frozen, in a brand-new ice spectacular. Book at Computicket.
Where: GrandWest Casino & Entertainment World
When: 10 – 14 July 2019
Ages: All
More Information: Disney on Ice Computicket
Super Sokkie- GrandWest
"This is going to be a great show for anyone who enjoys good Afrikaans music," says Elouise Matthys, the PR and Promotions Manager at GrandWest. "This is an amazing lineup of talent and we are so excited to host these big names at GrandWest."
Where: GrandWest
When: 11 May 2019
More information: Super Sokkie
Lifestyle (Indoor & Outdoor Activities)
Sunday Family Spitbraai @ The Barn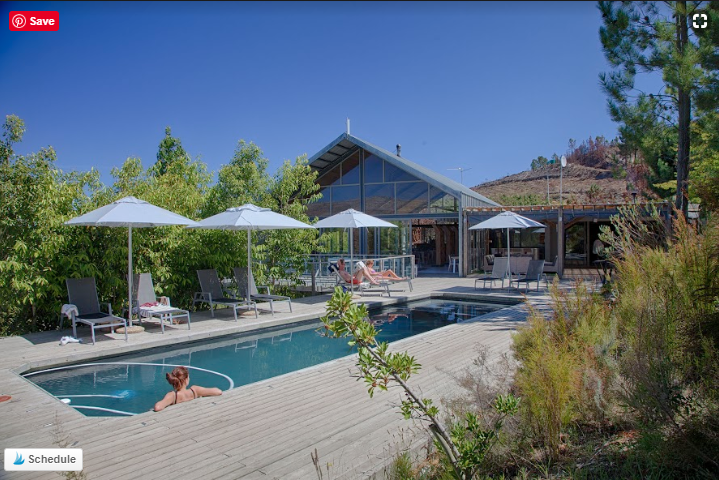 Join us at the Barn at Old Mac Daddy in the Elgin Valley every Sunday for a family feast and fun day. Enjoy a generous buffet menu, live music and entertainment, beach vibes on our dam and funtastic activities for kids of all ages (jumping castle, waterslides, jungle gyms and more).
Spitbraai Buffet Menu @ R245pp (R125 for kids). Vegan & vegetarian options and great drink specials.
Where: Old Mac Daddy 112 Valley Road, 7160 Grabouw
When: Every Sunday
Ages: All
More information: Old Mac Daddy Call 021 844 8900 or email thebarn@oldmacdaddy.co.za
The launch of the New Kiddies Play Area at Spice Route Destination, Paarl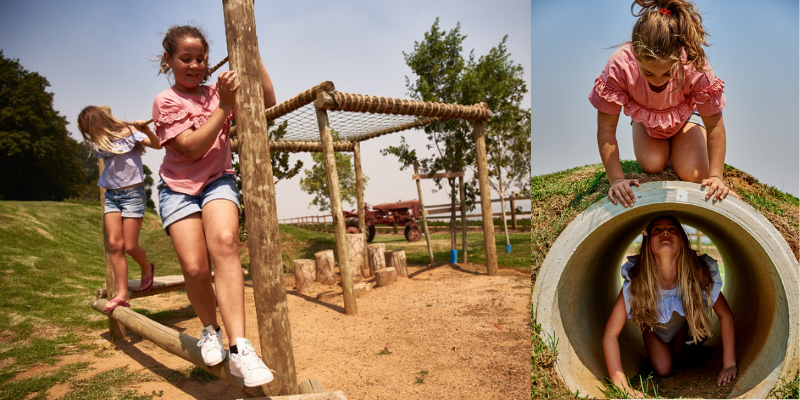 For those who want to take the whole family out for a relaxing day, with something for the children to enjoy as well, Spice Route Destination now has an outside play area for the little ones' entertainment. The play area consists of a jungle gym, customized swings, a mini bike track and more. The play area is on the grass just outside Spice Route Wines tasting area. Perfect for mom and dad to relax while the children can also have some fun!
When: From 14 March 2019, 09h00 to 17h00 daily
Where: Spice Route Destination, Suid-Agter Paarl Road
For more information, visit www.spiceroute.co.za
Cape Town Pizza and Pasta Festival
Raise your hand if you are a pizza and pasta fan as this festival has a pizza and pasta eating competition! And if that is not enough to lure you and your family to this fun event, we are sure you will love the gourmet pizza and pasta dishes, dessert pairings, wine pairings, craft beer pairings, kids' entertainment, live music and remarkable views of Cape Town.
Where: Fort Wynyard, Green Point
When: 23 February 2019
Ages: All
More information: webtickets.co.za
Cape Town Motor Show, Northern Suburbs of Cape TOwn
This is a must-visit event for all car and bike enthusiasts (even if the car enthusiast is your 3-year-old). The annual Motor Show features car manufacturers, dealer networks, bikes, trucks, a drifting show, music, family entertainment, three 4x4 tracks, live music and more.
Where: GrandWest Casino & Entertainment World
When: 2 – 3 March 2019
Ages: All
More information: http://capetownmotorshow.co.za
Airshow Stellenbosch
If you have kids who love anything transport themed, especially planes, then this is the perfect outing for your family. This is bound to be an amazing airshow featuring aerobatics, helicopters, formation flying and much more. Market-style food stalls will keep rumbling tummies at bay. Kids under 4 enter free.
Where: Stellenbosch Airfield, R44
When: 23 March 2019
Ages: All
More information: Stellenbosch Flying Club Airshow
Nuy Valley Festival, Cape Winelands - Robertson
Enjoy a day out in the fresh country air as the Nuy Valley celebrates the end of harvest. The festival hosts include Nuy Winery at Nuy on the Hill, Willow Creek Olive Estate, Conradie Penhill Artisanal Wines, and Leipzig Country House and Winery and they are set to delight your senses with country food and wine tastings, as well as live music, kids' entertainment, and a trail run and mountain bike race. The kids will delight in taking the Nuy Valley Express from venue to venue.
Where: Nuy Valley - R60 towards Robertson
When: 05 April 2019
Ages: All
More information: Facebook @NuyValleyFestival
Durbanville Plaasfees, Cape Town North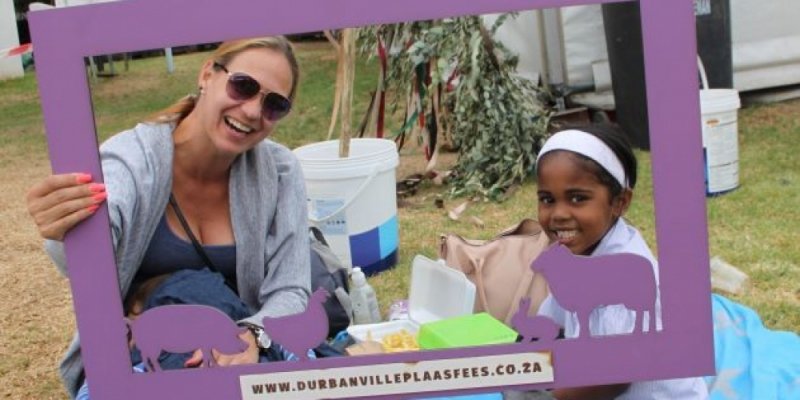 Experience real South African farm life at this year's installation of the popular Plaasfees. Sit on hay bales, eat traditional Afrikaans food, listen to and see the farm animals and shop up a storm.
Where: Diemersdal, Durbanville, Cape Town
When: 09 March 2019
Ages: All
More information: Durbanville Plaasfees
Monster Jam in SA for the first time! Cape Town North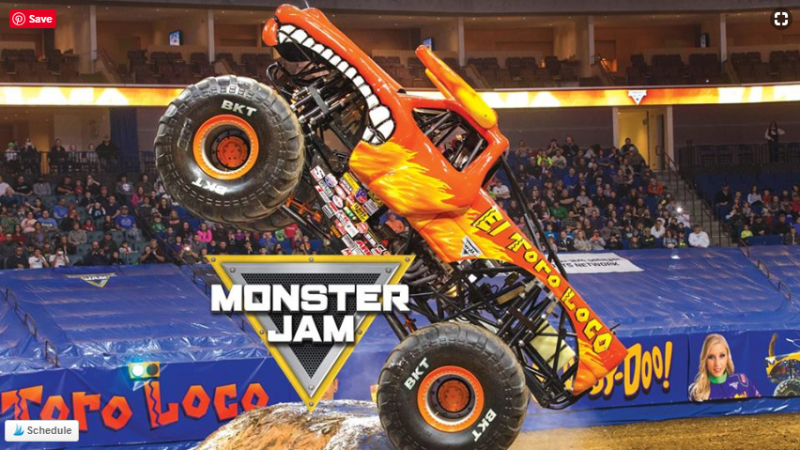 There is no other action-packed live event or motorsports experience that compares to the thrill and excitement of Monster Jam. Unscripted and unexpected, Monster Jam delivers edge-of-your-seat, adrenaline-charged excitement for the entire family. Monster Jam is the larger-than-life sport that provides spontaneous entertainment for fans of all ages! Bigger, faster, louder, Monster Jam is as BIG as it gets! Book at Computicket.
Where: Cape Town Stadium
When: 27 April 2019
Ages: All
More information: Monster Jam Computicket
SA Cheese Festival, Stellenbosch (Cape Winelands)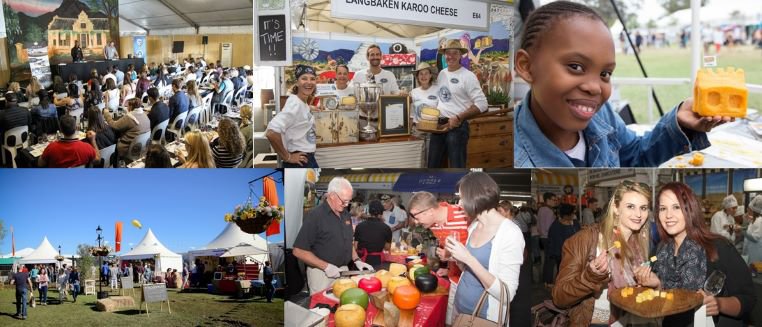 Don't miss the 18-year celebration of this award-winning festival for your annual cheese fix (we all love cheese, right?!?). It's bound to be amazing!
Where: Sandringham Estate. Stellenbosch
When: 26 – 28 April 2019
Ages: All
More information: http://www.cheesefestival.co.za
Markets
Music and Market in the Valley, Northern Suburbs

Join this small, intimate fun family day at Hoogekraal Farm in the Durbanville Valley with family and friends. Expect live Music from local up-and-coming music artists, yummy food, arts and crafts, handmade jewellery and a range of exclusive clothing. Bar facilities available, serving wines, beer and soft drinks. Kids activities such as face-painting and a jumping castle available so parents can relax in full eye-view of their children.
Where: Hoogekraal Farm Durbanville
When: 31st March 2019 11h00 – 16h00
Cost: R30 per adult and kids under 18 free. SnapScan and cash will be accepted.
More information: Market in the Valley
https://www.facebook.com/events/258623048407256/
Cape Kids Collab Market, Northern Suburbs, Durbanville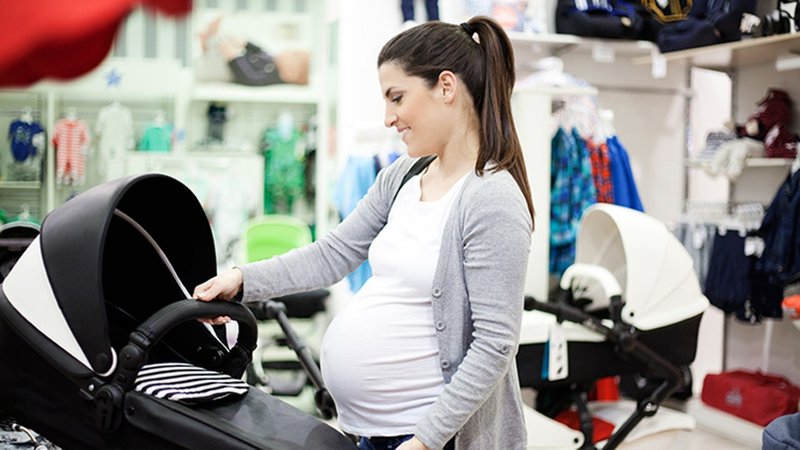 This unique market showcasing a range of curated local and South African products for babies, kids and parents, is bound to tickle your fancy. Expect niche, one-of-a-kind products which will delight any mommy and mommy-to-be, as well as live entertainment, wine, beer, delicious food and a kids' entertainment area which will round off this amazing shopping experience! Kids under 16 enter free.
Where: Stone Shed, Adderley Rd, Durbanville
When: 25 – 26 May 2019
Ages: All
More information: Cape Kids Collab
Sporting Events
Cape Town Sixes, Greenpoint
This annual amateur cricket festival features several cricket leagues for all levels of competitiveness, music, comedy, a gourmet food village, wine on the wicket, beach bar, a family area, and much more.
Where: Greenpoint Cricket Club
When: 23 – 24 February 2019
Ages: All
More information: www.capetownsixesfestival.com
Trail Fun: Groot Constantia 2019 (Southern Suburbs)
Experience beautiful scenery, fresh air and warm sun this Human Rights Day while out on a trail run at the oldest wine farm in South Africa. There will be a 5km and a 10km route.
Where: Groot Constantia road, 7945 Constantia, Western Cape
When: 21 March 2019
Ages: All
More information: https://entries.trailfun.co.za/
Fed Health Impi Challenge, Stellenbosch (Cape Winelands)
The Impi Challenge is for adventure lovers who enjoy the outdoors. Put yourself to the test on one of the fun obstacle trails (5km, 10km or 18km). For the faint of heart, there is also a mini 1km challenge.
Where: Coetzenburg Sports Complex, Coetzenburg Road, Stellenbosch
When: 6 April 2019
Age: from 6
More information: www.impichallenge.co.za
Accommodation
ATKV Eiland Spa & ATKV Klein Kariba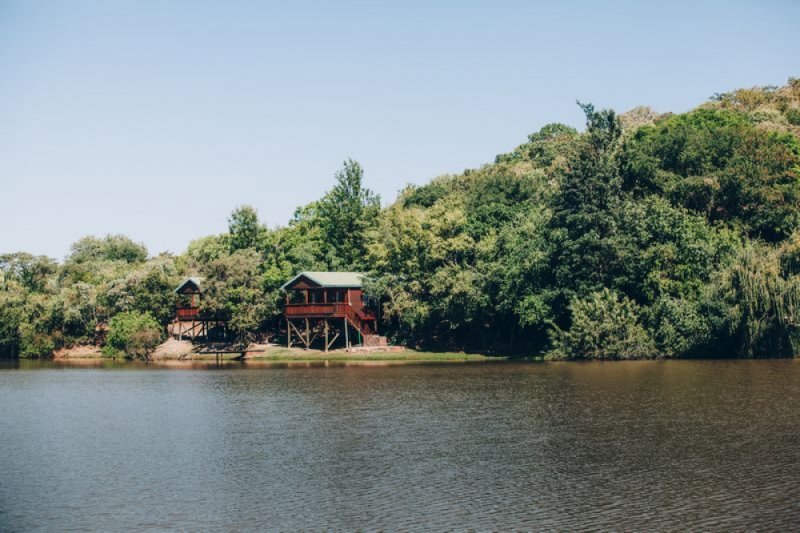 If you want to travel a bit further away, be sure to have a look at the special discount currently on offer at these ATKV resorts.
Book any accommodation or camping till end February and receive 30% Discount!
Where: ATKV Eiland Spa & ATKV Klein Kariba, Limpopo
When: February 2019
Ages: All
More information: ATKV Resorts
Find Picnic Spots near you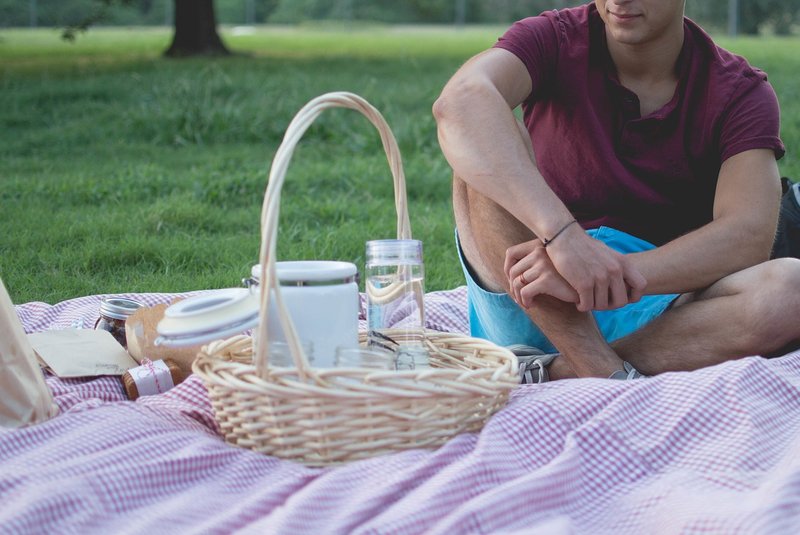 Do you want to enjoy this Easter outside and in the sunshine, why not visit one of the many child-friendly picnic spots in Cape Town!
Visit a Child-Friendly Restaurant, Cape Town + Cape Winelands
Having fun and enjoying all the holiday events, why not pop into one of these restaurant or coffee shops. Sit down relax and let the kids play, because these restaurants are all child-friendly.