Things to do With Kids under R100 in Cape Town
Going out to places nearby, that you can enjoy for less than R100. Below is a collection of fun affordable and inexpensive Things to do With Kids in Cape Town. There are also Things to do With Kids in Somerset West that are affordable.
If your'e traveling or going on holiday, have a look at some fun inexpensive kids activities under R100 in Johannesburg and under R100 in Durban.
*Rates provided may be subject to change, please confirm with the establishment before you head out.
Fun Outdoor Things to do With Kids
Le Bonheur Crocodile Farm | Paarl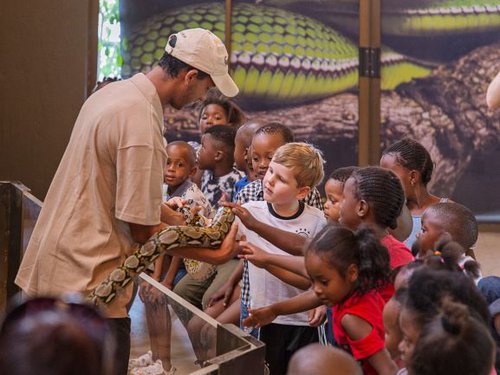 Le Bonheur is a great destination for the whole family. Adults and kids alike can enjoy various activities including crocodile pond tours, snake shows, cage diving, fishing and lots more. They also offer exciting kids parties, which offers play areas, pizza and fun activities.
More Information: Le Bonheur Crocodile Farm
All ages
Acrobranch | Stellenbosch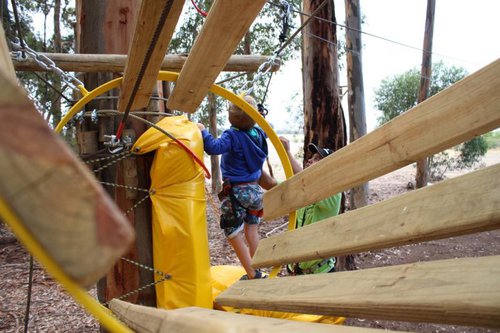 An outdoor adventure park kids will love. They offer a variety of activities from tree top adventures to zip lines and more. The Stellenbosch provides a few activities that are under R100. enjoy the Big Zip (R90), which is for 9 years and up and the Acrotwigs Bungee (R60) for three years and up.
More Information: Acrobranch Stellenbosch
Cape Nature
CapeNature's aim is to conserve the unique natural heritage resources of the Western Cape for the benefit of all.  CapeNature is committed to reconnecting young people with nature by helping them understand and enjoy the biodiversity around them. Ultimately, we want to equip our children for the earth they will inherit.
More Information: Cape Nature
Rondevlei Nature Reserve
The Rondevlei Nature Reserve is located in Grassy Park, Zeekoevlei and Lavenderhill, suburbs of Cape Town, South Africa. The bird sanctuary covers approximately 290 hectares of mostly permanent wetland and consists of a single large brackish lagoon
Contact: rondevlei@sybaweb.co.za | 021 706 2404
Website: http://www.zeekoevlei.co.za
Cost: R12 entry for adults and R6 for kids
Ages: 3+ (toddlers, scholars, tweens, teens and adults)
Slangkoppunt Lighthouse
Guided tours take you up a steep internal spiral staircase that climbs this faithful beacon standing 100 feet from base to wire mesh balcony. Painted white like a nautical guardian angel, this is the tallest cast iron tower in South Africa. Tours delve into the history of of lighthouses on the South African coast and reveal why South Africa is one of the only countries that still require Light House Keepers on staff. Climb to the top for a revolutionary view of the region, no torches required.
Contact: info@capepointroute.co.za | 0214492400
Website: https://bit.ly/2Me99FZ
Cost: R16.00 Adults R10.00 Students & Pensioners R8.00 Kids
Ages: All Ages
Newlands Forest
Newlands Forest is a conservancy area on the eastern slopes of Table Mountain, beside the suburb of Newlands, Cape Town. It is owned and maintained by the Table Mountain National Parks Board, along with the City Parks Department of Cape Town, and includes a Fire Station, Nursery and Reservoir
Contact: 021 712 0527
Website: https://bit.ly/2JOXxrp
Cost: Free entry into the forest; R25 for adults and R15 for children to enter the braai area
Ages: All Ages
Helderberg Nature Reserve
The Helderberg Nature Reserve is located in Somerset West. It is owned and managed by the City of Cape Town with the support of the Friends of the Helderberg Nature Reserve. The Reserve reaches up as far as the cliff faces and the peaks above the Reserve are managed by CapeNature. The Friends of the Helderberg Nature Reserve is a community-based organisation which helps in many ways to promote education, supply information, raise funds, maintain the area and embark on promotional projects aimed at helping the public to enjoy and benefit from the Helderberg Nature Reserve. Volunteers and work groups have developed the boardwalks through the gardens, organised events such as the always popular sunset concerts, and run the gift shop and visitor centre.
Contact: sandiso.kraai@capetown.gov.za | 021 444 9744
Website: https://helderbergnaturereserve.co.za/
Cost: R20 for adults, R10 for children (3 to 18 years), R10 for students, R10 for pensioners, R10 per vehicle.
Ages: All ages
Oudekraal | Things to do With Kids Under R100 in Cape Town
Oudekraal has over 40 braai areas, although most don't have grids, so be sure to bring your own with you.Oudekraal is between Llandudno and Camp's Bay
Contact: 021 438 9555
Website: https://www.sanparks.org/
Cost: R35 per adult and R15 per child
Ages: All ages
Fun Indoor Things to do With Kids
Race World SA | Things to do With Kids Under R100 in Cape Town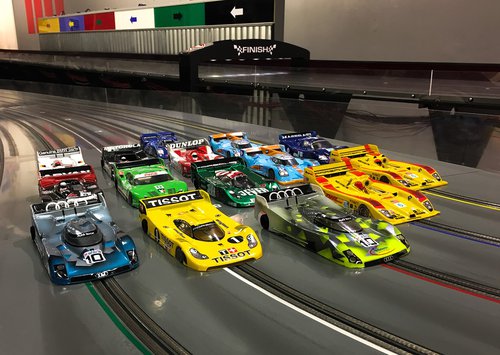 Race World is great Indoor fun. There is a casual racing option, but is one of the best kids party venues. They also offer corporate team building, bachelors parties as well as a members racing club.
More Information: Race World SA
Bugz Play Park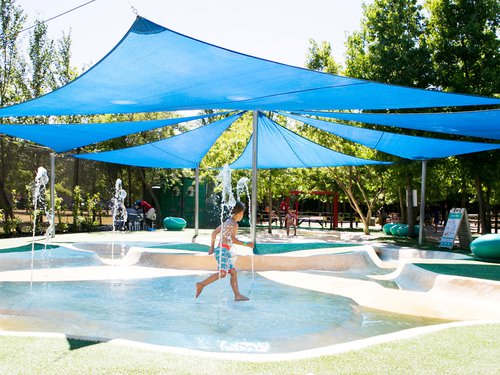 Take the kids to one of the largest play parks in the Western Cape. There are loads of fun kids activities, the kids will be able to run, climb, jump and explore to their hearts content. Bugz is also a wonderful choice as a kids party venue.
More Information: Bugz Play Park
Clay Cafe, Hout Bay
The Clay Cafe is a family run business founded in 1999. They have recently moved to a brand new home! This 2.5 acre piece of land is situated in the heart of the valley of Hout Bay. With a large open patio every table is close to the luscious garden and every child is ecstatic with our innovative playground. They have beautiful peaceful outside tables, as well as a veggie garden and our own African chic' boutique. The Clay Cafe is an ideal day out for a 'one of a kind' creative experience. They offer adult and children's parties (4 years and up), school outings, hen parties and team buildings and of course a delicious menu. All bookings 10 people or less can easily be booked online, hassle free.
More Information: Clay Cafe
Toy Museum | Simon's Town
The Warrior Toy Museum in Simon's Town, houses a permanent display of 4 000 model cars, 500 dolls and teddy bears, miniature dolls houses and rooms, two fully operating railroads, lead soldier displays, Meccano, ships and many other miscellaneous toys and models.
Contact: 021 786 1395
Website: https://bit.ly/2YDqrTy
Cost: R10 per adult and R5 per child
Ages: All Ages
Diamond Museum
Situated in the bustling heart of the world-famous Clock Tower precinct and Gateway to Robben Island at the Waterfront, the Cape Town Diamond Museum pays tribute to the world's most precious gem, the diamond. Witness a 3 billion year old story unfold from a diamond's formation to the final polished stone. The Cape Town Diamond Museum is a non-profit organisation dedicated to creating a new appreciation for diamonds.
Contact: info@capetowndiamondmuseum.org | 0214212488
Website: http://www.capetowndiamondmuseum.org/
Cost: Diamond Tours are free
Ages: All ages
Scratch Patch | V&A Waterfront
Southern Africa is often considered the "gemstone capital of the world" as almost half of the world's gemstones are found in this part of the world. For this reason, experiencing the amazing beauty and variety of gemstones is an absolute "must" for visitors to Cape Town. One of the most popular and convenient places to see and buy gemstones in Cape Town – and see an amazing variety of gemstone products – is at The Scratch Patch and Mineral World outlets at Simon's Town and the V&A Waterfront.
More Information: Scratch Patch