Somerset West kids activities under R50 and under R100
Things to do with kids under R50 and under R100 in Somerset West
Last update was 2017 please contact the venues to double check rates. . . Somerset West lies at the foot of the majestic Helderberg Mountains, originally a cattle post that was established by the Dutch in 1672. Eventually the town was founded in 1822 as part of the historic farm Vergelegen, named after an English governor Lord Charles Henry Somerset. Now that we know a little about the town I have found a handful of locations that offer activities and things to do with kids in the Somerset West area.
Cheetah Outreach
The cheetah outreach is situated on the Heartland's Paardevlei property. They are a community-based programme that provides education and raises awareness about these beautiful animals so that we can ensure their survival.
The cost for an entry fee is nominal at R10 during the weekdays and R5 on the weekends. They are open seven days a week from 09:30- 17:00. The activities made available to the public does cost extra, such as having an adult cheetah encounter, which will cost about R140 for an adult and R80 for a child. The cheetah encounter, lets you come up close to the animal and if you like to touch and stroke it. There are a number of other encounters also available such as, cub encounters, Caracal encounters, Meerkat encounters and a Bat-eared Fox encounter.
Tours of the facility are offered every 30 minutes at no extra cost. There are other activities that can be arranged like seeing the Cheetah run and taking the cubs for a walk. These are all seasonal and you should enquire and book if you want to enjoy these activities.
I think a visit to the cheetah outreach would be a wonderful and educational experience for any child.
Monkey Town
(photos by Iza Grobler.)
A weekend at monkey town will be an entertaining experience for the entire family. Monkey Town is located on Mondeor Road, 3km from Somerset West on the N2 towards Caledon. They are open 7 days a week from 08:00-17:00 and the entrance fees are for Adults R85, pensioners, students and teens at R70 and children 3 years to 12 years are R50. There are extra costs for the animal or monkey encounters at R50pp, but it is worth it to be able to get up close and even to feed them. Decided to stay for the day, they have various offers available for their picnic, braai and swimming area.
They currently have about 250 monkeys and apes from 28 different species, wow I think that's impressive. They also have recently added a new reptile garden to their facility, which houses 100 snakes and reptiles from 35 different species and to top it off they also have a large variety of birds, farmyard animals, meerkats and loads more to look at and experience. There is definitely something for everybody to see here. A day out not to be missed, the kids will love it.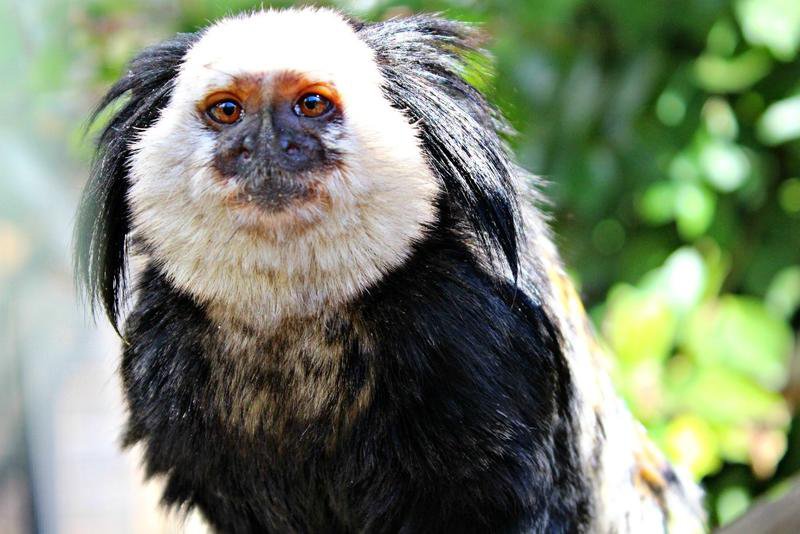 Helderberg Farm
Helderberg Farm located 1km off the R44 on the Klein Helderbergpad offers an experience for the whole family. They are open daily from 08:00 to 18:00.
They have free entry into their playpark and farmyard, where kids can experience the farm life with chickens, ducks, and goats. The animals can also be fed; the animal feed is available at the kiosk. They have a playground area and the adults can enjoy a slice of cake at the tea garden.
Various activities are available at an extra cost such as paintball, adventure camps, birthday parties and strawberry picking. Their braai and picnic area offers a great way to enjoy nature and the outdoors. The general braai area entrance fee is R50 for adults and kids from 5-18 years go in at R25. A braai drum is also included for R50.
Helderberg Farm is definitely child-friendly, has great picnic spots, hiking trails and plenty of activities to keep everybody happy.
Vredenhof Organic Estate
Vredenhof Organic Estate is a place where you can visit and experience an old fashioned day in the country. I thought the play area for the kids looked great, they have a wonderful area for them which includes a castle, pirate, ship and gypsy caravan. The kids can also see some farm animals on the Estate.
Looking for somewhere to host your child's birthday party? Look no further they also have a great venue for birthday parties. There is a farm store, restaurant and kitchen where fresh produce from the farm is used every day to make delicious meals. They have on offer a variety of foods such as salads, lamb shanks, pizzas and pastas, with specials of the day such as different soups, stews, curries etc. You can also purchase their vegetables, herbs, breads and other products from their farm store or order readymade meals to take home and warm up.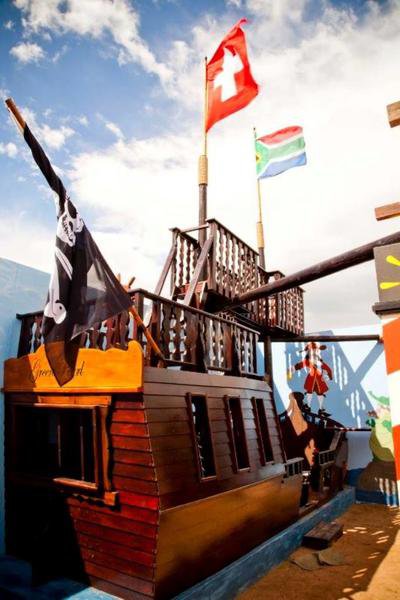 The Estate is located on the Bredell road, Firgrove, Somerset West. They are open Tuesday to Saturday from 08:00-16:00, just bear in mind that the kitchen closes at 15h00. No entrance fee here, all you will have is a great day out with the family.
Plenty to see and do here and I know that I have just scratched the surface of things to do with kids in Somerset West.