Things to do with Kids in Durban under R 100.00 2019
10 Activities and Excursions for Families and Kids in Durban under R 100.00
One of our mottos here at Things to do with Kids is that we should invest in quality family time, creating memories, rather than buying endless toys and things in an attempt to keep the kids entertained while we keep ourselves busy with other things. The reality, however, is that taking part in certain family-friendly excursions does not always suit our budgets. We have therefore put together a guide to 10 affordable activities and excursions to do with the kids in and around Durban.
Explore the Great Indoors
Lumo Galleria Mini Golf (The Pavilion, Westville)
Who does not love mini golf? It's simply a classic when it comes to family fun and entertainment. And this classic offers a twist: a glow-in-the-dark golf ball.
Cost:
R 38.00 per person per round
Contact: www.thefuncompany.co.za
Port Natal Maritime Museum (Durban Harbour)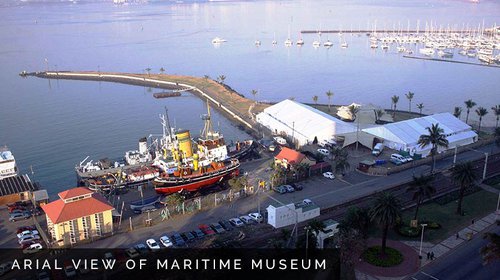 Be transported into our maritime culture and history, from amazing voyages to interesting tales.
Expect to see various multi-ton floating vessels: steam tug JR More, minesweeper SAS Durban, Ulundi and NSC Challenger.
Cost:
Adults: R 10.00
Children: R 5.00
Contact: durbanhistorymuseums.org.za/port-natal-maritime-museum/
Durban Ice Rink (Durban)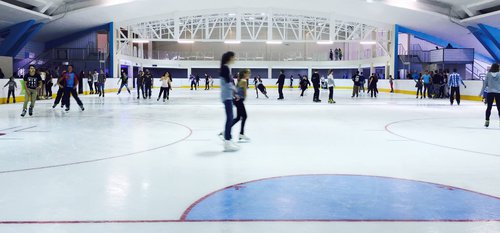 There is something so satisfyingly exciting about skating across the ice, gliding and twirling (and simply trying to not fall).
Cost:
Entrance (including skates): R 90.00
Entrance (excluding skates): R 60.00
Spectator: R 50.00
Contact: https://www.durbanicearena.co.za
Go Wild in Nature
Mitchell Park Zoo (Berea, Durban)
Although this reprieve from city life started out as an ostrich farm, it now houses a variety of small animals and birds, including crocodiles, racoons and more. The kids will love the walk-through aviary, sand-filled playground and jungle gyms. Picnics and braais and allowed.
Cost:
Adults: R 11.00
Children (2 – 12): R 9.00
Pensioners: R 5.00
Contact: www.durban.gov.za/City_Services/ParksRecreation/pnature.mitchell.aspx
Umgeni River Bird Park (Durban North)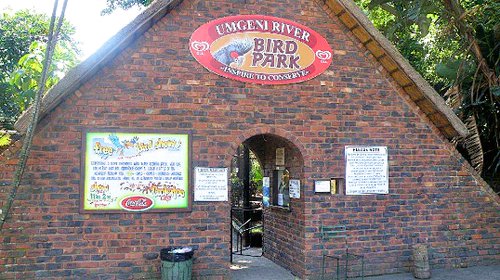 This tranquil park is situated in an old quarry site, on 3,5 hectares of lush tropical gardens. Take the time to stroll through the gardens keeping a look out for any of the 800 birds who call the park their home.
Cost:
Adults: R 50.00
Children (3 – 12): R36.00
Pensioners: R 30.00
Contact: www.umgeniriverbirdpark.co.za
Have an Adventure
Go Bananaz Adventure Park (Amanzimtoti)
This safe and controlled environment offers loads of outdoor family fun: from water fun (on a super tube), to physical gross motor skills development activities (such as balance and coordination activities, an air gym and jumping in the jumping mat), to riding on the ferris wheel.
Cost:
Adults: R 25.00
Children (1 – 12): R 90.00
Contact: https://www.gobananaz.co.za/
Sarie Marais Pleasure Cruises (Wilson's Wharf, Durban)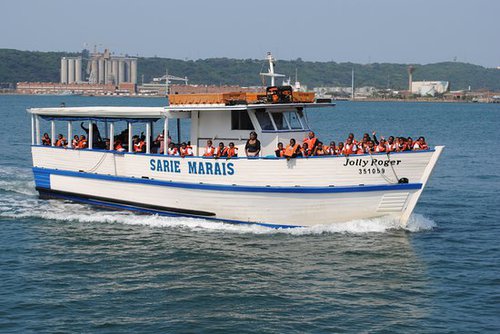 Whether it's for a fun family outing or a unique birthday party, this business offers personal and corporate cruises harbour cruises (lasting 30min), which can accommodate between 16 and 56 people at a time.
Cost:
Adults: R 80.00
Children: R 50.00
Contact: http://www.sariemaraiscruises.co.za/
Wet Rock Adventures (Waterfall, Durban)
This all-weather, all-season, indoor heated water park promises a thrilling outing for both adults and kids, offering a variety of slides as well as a lazy river. This venue is ideal for kids' parties, team building evens or school excursions.
Cost:
Adults: R 70.00 per hour
Children: R 50.00 per hour
Spectators: R 20.00
Contact: http://wetrockadventures.co.za/
Zulumoon Gondolas (uShaka Village Walk, Durban)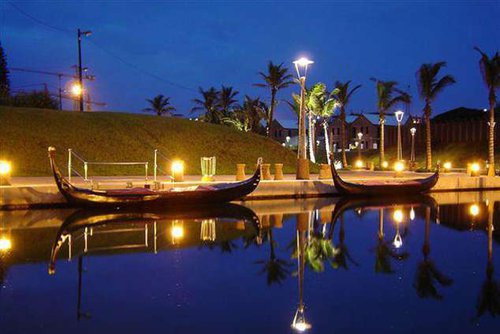 Located on the Durban Point Waterfront Canal, these Gondola rides promise a unique and fun family (or romantic) outing.
Cost:
Day Rate: R 60.00 per person for 15min
Contact: https://gondolas.co.za/
Moses Mabhida Sky Car
The iconic Moses Mabhida stadium is simply a must-visit tourist attraction when in Durban. The Sky Car ride takes passengers up the stadium arch, offering unparalleled views of this beautiful city.
Cost:
Adults: R 60.00
Children (under 12): R 30.00
Children (under 6): Free