What's on for families in Durban this Summer 2019/2020
Durban is by far one of the best places to visit in the Summer in South Africa. Not only does it have the best beaches with the warmest water for every age to enjoy but it also has a huge seafront promenade which runs all the way from uShaka Marine World, a huge theme park with an aquarium all the way to the futuristic Moses Mabida Stadium. So, whether you're road tripping down to Durban for a seaside holiday or simply need to get out of the house, we've got a long list of fun things you and the kids can do this Summer.
(See what's on in Johannesburg, Cape Town and on the Garden Route this Summer)
Read our Things to do With Kids under R100 in Durban and 52 things to do with kids in Durban for other ideas of what to do!
What's on this Summer 2019/2020
November 2019- January 2020
LIVE SHOWS
The Little Mermaid on Ice, North Beach, (Durban)
It`s time to experience breath-taking sequences, jumps, lifts and daring spins on ice by our local figure skaters. A rebellious mermaid Ariel is fascinated with life on land. On one of her visits to the surface, which are forbidden by her controlling father, King Triton, she falls for a human prince. Come watch this classic fairy tale unfold on ice.
R180.00: West, East & North Blocks - On Ice
R120.00: East Block - OFF Ice
Children under 3 admitted free if sitting on an adult`s lap
When: 4 December at 16:30pm – 8 December at 19:00pm
Where: Durban Ice Arena-81 Somtseu Road, North Beach, 4000 Durban, KwaZulu-Natal
Who: All ages
For more information: email info@durbanicearena.co.za
or visit http://durbanicearena.co.za
Alice in Wonderland, Glenwood, (Durban Central)
This year's pantomime is a spectacular new production based on the classic book by Lewis Carol. With zany, topsy-turvy characters, including an array of colourful puppets, magical scenery, vibrant costumes, topical jokes and toe-tapping songs, this show is guaranteed to delight the whole family!
Written and directed by Steven Stead and designed by Greg King.
Tickets are R140 pp
When: 1 December 2019 from 14:30pm -16:30pm
Where: Elizabeth Sneddon Theatre, University Of Kwazulu-Natal, Howard College Campus, 4001 Durban, KwaZulu-Natal
Who: All ages
For more information: email kickstart@letni.co.za
or visit http://www.kickstarttheatre.co.za
OUTDOOR ACTIVITIES
The Christmas Doggy Dash, Pinetown, (Durban Inner West)
The Christmas Doggy Dash is a fun filled event specifically to raise funds for the 2025 Sterilisation Campaign. To do this they are organizing Sterilization Clinics in various communities that really need it.
It includes:
* Fun Family Walk with your Furbabies
* 7km Trail Run along spectacular single track
* Christmas Market with lots of goodies
* Jumping Castle and Face Painting for the kids
Book you tickets today! Regret no Food and Beverage Vendors allowed.
Tickets from R30-R150 depending on ticket type. Tickets available at
When: 1December 07:00am - 13:00pm
Where: Giba Gorge Mountain Bike Park, Stockville Road 110, Pinetown, South Africa, 3610
Who: All ages
For more information: email chanti@brighterfuture.org.za
Visit https://www.gibagorge.co.za/author/fiona135/
Train rides on The Valley of 1000 Hills Route, Kloof, (Durban Outer West)
Travel the Inchanga Choo Choo diesel & steam trains from Kloof station along the Valley of 1000 Hills route to Inchanga Station Craft Market. Booking is essential as trains are running full. Santa Visits passengers on the train. Peruse the local Craft Market for homemade goodies. Buy something to eat from the food vendors and you can also sing Carols on the evening trains. Tickets include return.
ADULTS: R 260.00
CHILD (2 – 12 yrs): R 190.00
PENSIONERS: R 190.00
FAMILY of 4: 2 ADULTS, 2 CHILDREN (2 – 12yrs) R 100.00 Discount.
When: Last Sunday of the month, Extra trains in the holiday season
Where: Kloof station, Old Main Road Kloof
Who: All ages
For more information: email bookings@umgenisteamrailway.com
Visit: http://www.umgenisteamrailway.com
EVENING ACTIVITIES
Durban Botanic Gardens Trail of Lights 2019, Berea, (Durban North)
Bright lights and magical memories await at Durban Botanic Gardens Trail of Lights 2019 this festive season. Offering a magical night out for families, couples and groups and the chance to give back to several noteworthy charities, this year's trail will be bigger and brighter than ever.
Visitors can look forward to nightly entertainment, kids holiday activities run by selected charities, new displays, a food garden and a longer trail. New to the event is the Festive Market showcasing local and authentic gifting and décor.
Tickets from R50
Children under two go free.
When: 12 - 30 December excluding Christmas day
Where: Durban Botanic Gardens
Who: All ages
For more information: email info@trailoflights.co.za
Visit https://www.facebook.com/DurbanBotanicGardensTrailofLights/
Ushaka fun for kids, Point, (Durban)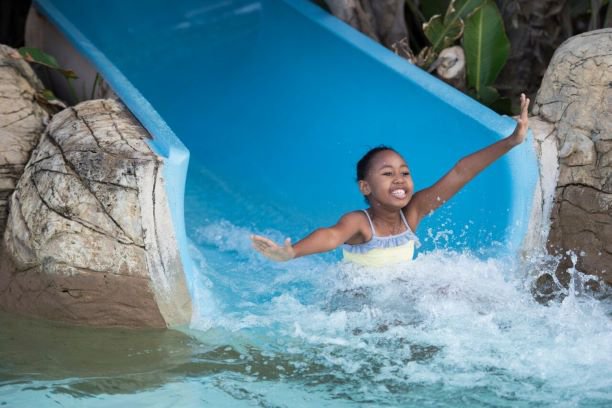 UShaka Marine Wolrd has loads to offer the kids this summer holidays. What is more fun than getting soaking wet and riding on exciting water slides, Wet n Wild has it all! This is sure to keep the kids entertained the whole day. Does your child have a birthday coming up, well then, Kids' World is the place to be! Here the kids can explore and have fun in various interactive areas. There are loads of activities and to top it all off, they have one of the biggest jungle gyms in the country.
More information: Wet n Wild uShaka
The Festive Market, Hillcrest, (Durban Outer West)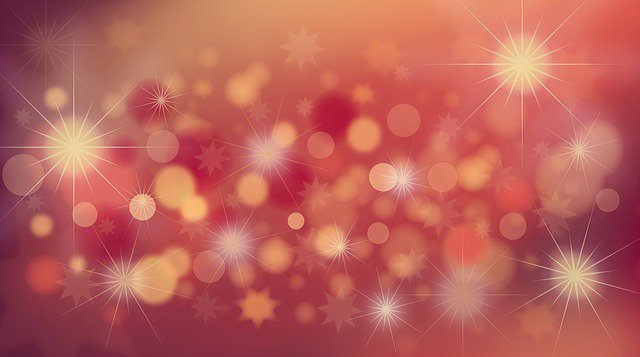 A market with a difference! More like a shopping mall, this market brings you over 100 stalls with unique Christmas gifts for you to peruse and browse through in your time and with no face-to-face selling. Simply grab your basket and enjoy your shopping experience.
When: 7 - 16 December 2019
Where: Hillcrest High School, Hillcrest, Durban
Cost: Entrance is Free
Visit: https://www.facebook.com/events/667647457053973/
Holiday Adventure: Activities & Excursions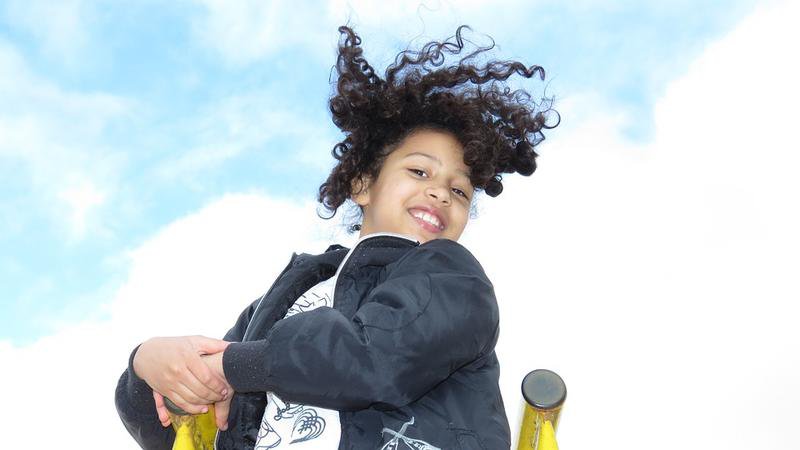 Jump 4 Joy Indoor Trampoline Park, Waterfall, (Durban North)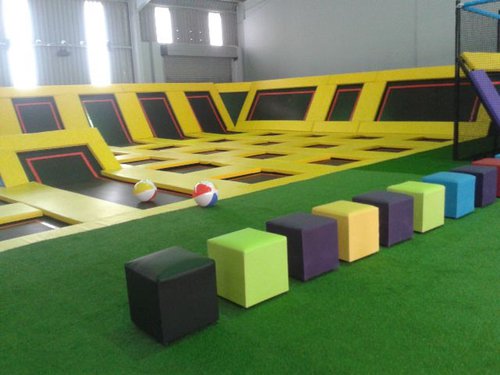 Let the kids go wild at one of these indoor trampoline parks and book a jump for yourself as well - it's tons of fun!
Where: Unit 4 Chestnut Grove Industrial, 122 Brakenhill Road, Waterfall | 7 Travertine Crescent, Durban North
When: Monday to Thursday: 10h00 - 18h00 | Friday: 10h00 - 21h00 | Saturday & Holidays: 09h00 - 21h00 | Sunday & Public Holidays: 09h00 - 18h00
For more information: Jump For Joy Indoor Trampoline Park
Durban Ice Arena, North Beach, (Durban)
The Durban Ice Rink has since it opened its doors again, gained popularity as a party venue and activity centre for weekend ice skating sessions and more.
Where: Corner Somsteu Road 81 & Sylvester Ntuli Road, Durban
When: Monday – Thursday: 10h00 – 22h00 | Friday & Saturday: 10h00 – 23h00 | Sunday: 13h00 – 17h00
Visit: https://www.durbanicearena.co.za/
Giba Gorge MTB Park, Pinetown, (Durban Inner West)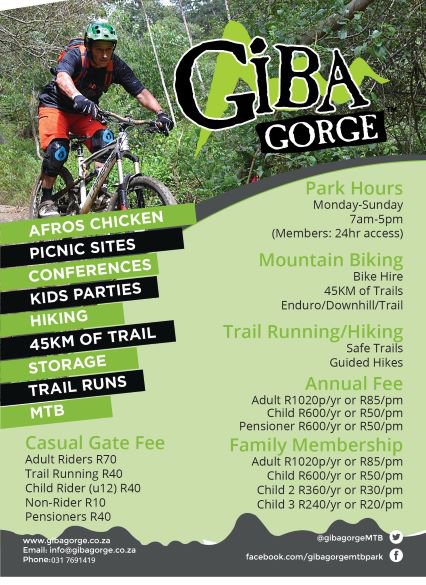 This mountain bike and adventure park (and party venue) offers a fun-filled day of exhilaration for the whole family, including outdoor running and biking trails, a BMX and Super Cross Track, a restaurant, picnic spots and camping sites.
Where: 110 Stockville Rd, Westmead 3610
When: Daily. 07h00 - 17h00 (Members are allowed 24hour access)
For more information: https://www.gibagorge.co.za/
Durban Funworld, South Beach, (Durban)
This beach-side amusement park will keep the kids entertained for hours with various rides, carnival lights, music and more.
Where: Opposite Marine Parade Holiday Inn on Durban's Beachfront
When: 11h00 - 18h00
Cost: Entrance is Free. Various charges apply per ride/activity.
Visit: https://www.facebook.com/durbanfunworld/
Phezulu Safari Park, Hillcrest, (Durban Outer West)
Situated in the Valley of 1000 Hills, this African-bush-inspired Game Reserve offers meals, game drives, live crocodile shows and a snake park, ideal for a day outing away from the crowded beaches.
Where: Old Main Road, Bothas Hill, Durban
When: Daily, 08h00 - 16h30
Visit: http://phezulusafaripark.co.za/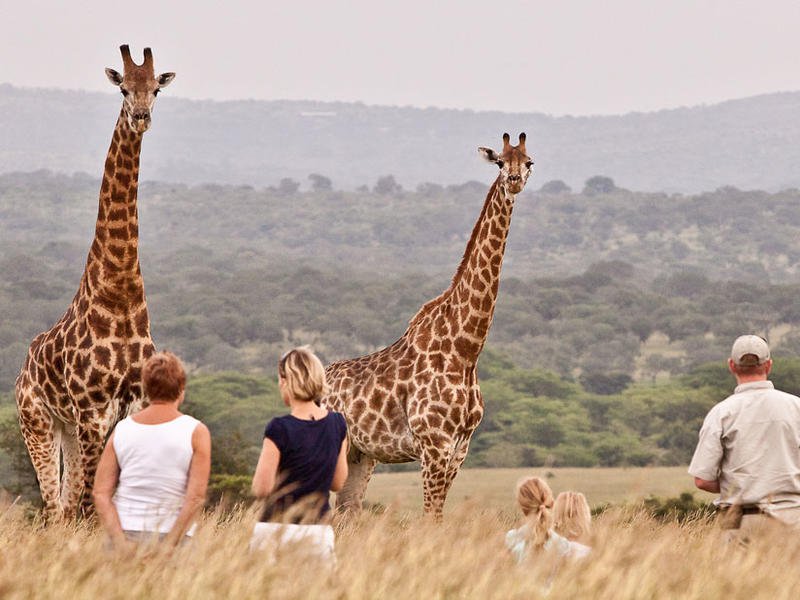 If you are based in Durban and looking for a weekend getaway to escape the holiday crowds, take the family on a Safari adventure in the heart of the Zululand. Rhino River Lodge is a malaria free game lodge offering various family-friendly activities, including guided game drives and walks.
Family-Friendly Markets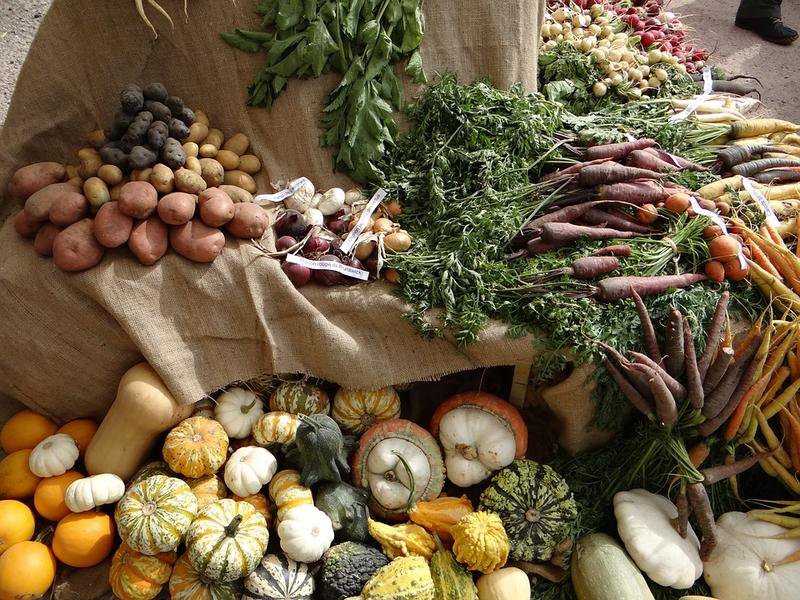 Who doesn't love the relaxing atmosphere of a weekly market? The good food, indulging in a relaxed stroll whilst browsing and the various kids entertainment is enough to make anyone's day special. Herewith our favourite Durban based family markets:
The Stables Lifestyle Market, Stamford Hill, (Durban)
Where: 9 Jaco Jackson Dr, opposite the Rugby Stadium, Durban
When: Wednesdays & Fridays: 18h00 - 22h00 | Sundays: 10h00 - 17h00
Cost: Entrance is Free
Essenwood Craft Market, Berea, (Durban North)
Where: Stephen Dlamini Rd, Berea, Durban, 4001
When: Saturdays, 09h00 - 16h00
Cost: Entrance is Free
Shongweni Farmers and Craft Market, Hillcrest, (Durban Outer West)
Where: Mr551 Rd, Outer West Durban
When: Saturdays, 06h00 - 10h30
The special Christmas market featuring an array of gift inspiration and the mouth-watering food is on from 01 - 29 December 2018.
Cost: Entrance is Free
Child-friendly Restaurants
Read our blog post listing 30 child-friendly restaurants in Durban for your family fun festive meal. 
Indoor Family Fun
For something fun to do on a rainy, indoor day, read our blog titled, Indoor Play Venues in Durban.
Create your own furry friend with Build A Bear Workshops (Various areas in and around Durban)

These summer holidays you can take your family or friends on a playdate at Build A Bear Workshop. It is the perfect indoor play idea! Each participant will get the opportunity to choose their own soft toy, give it a heart, stuff and groom it as they learn how to take care of their new "cuddle buddy". They make the perfect Christmas gifts too! You can save R300 when you go on a playdate for four people or take more family and friends with and save up to R600. 
To book a playdate, simply visit a Build a Bear Workshop, Toy Kingdom or a participating Edgars store near you , book online at buildabear.co.za or email them at party@buildabear.co.za
For more indoor activities click Family Friendly Indoor Activities in Durban and for more Family Friendly Outdoor Activities in Durban.
We hope this list inspires you to explore everything Durban has to offer this holiday!