What's on this Easter & Autumn in Durban
Easter 2020 has arrived, bringing with it Autumn and the cooler weather to most parts of our mesmerising country. Except for Durban that is - this vibrant coastal city always has a warm tropical climate and it, therefore, comes as no surprise that it is such a popular holiday destination during the Easter holidays. For those of you living in this magical place or those of you planning on spending your family getaway in and around Durban, here are some fun activities to do with kids to fill up your Easter buckets! Make the most of the outdoors these school holidays.
(See what's on in Cape Town, Johannesburg and on the Garden Route this Autumn)
Read our Things to do With Kids in Durban under R100 and 52 things to do With Kids in Durban for other ideas of what to do!
What's on this Autumn 2020
March 2020 to May 2020 – Easter Edition
Covid-19 home entertainment ideas
Here some home entertainment ideas for during Covid -19 or How to thrive these 4 weeks with 100+ activities!
OUTDOOR ACTIVITIES AND FESTIVALS
Durban Dessert Festival, Umhlanga (Durban)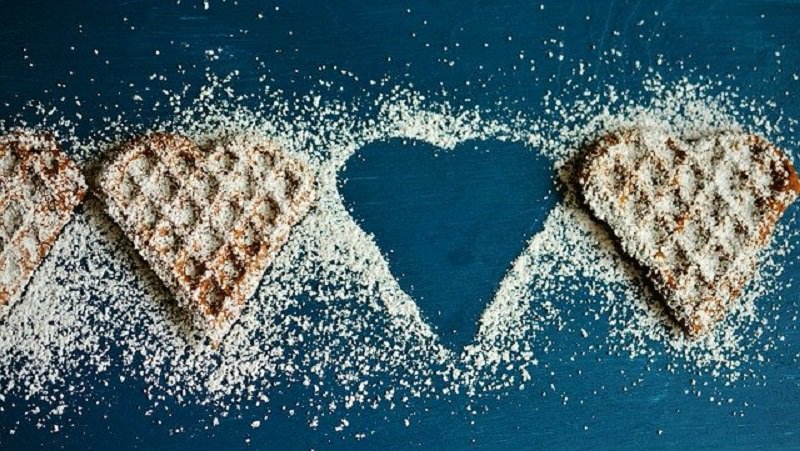 Durban's sweetest festival returns. It is the ultimate sweet tooth paradise. They will have over 25 dessert and food stands, Live Music, DJ's and food demos. Bring along the whole family and indulge. Tickets include entry into the festival and all of the entertainment.
Adults: R50 | Children: R20 | Children under 12 are Free
*Please note tickets brought from unauthorised agents or third parties are not valid and admission to an Event on the strength of such tickets will not be permitted
When: Saturday, 28 March at 10:00 – Sunday, 29 March at 20:00
Where: Park Square, Park Avenue, Umhlanga, Durban
Who: 2-4, 5-9, 10-12, 13+
Tel: 064 809 2066
Email: durbandessertfestival@gmail.com
Extreme Bugs Exhibition, Westville (Durban)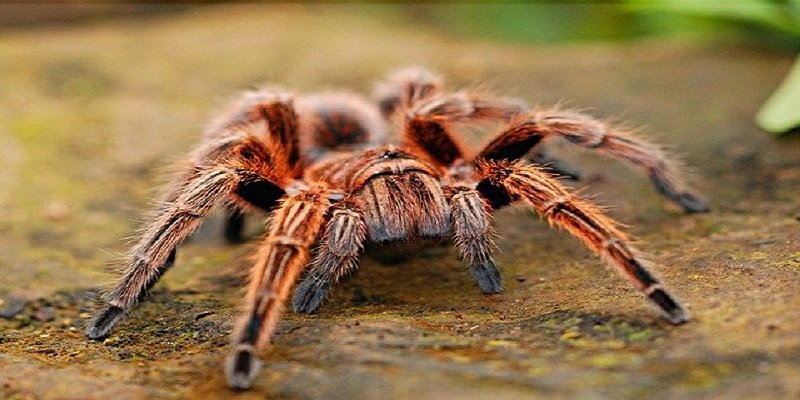 A new exhibit Extreme Bug Exhibition featuring the amazing behaviours and extreme characteristics of some of the earth's most fascinating creatures—insects. The exhibition will feature giant, moving, hissing, clicking insects from different parts of the world. Imagine this: a 6m Tarantula and a 6m Scorpion from head to tail. Ideal for family outing, kid's parties and school groups excursions.
Some activities are included in the standard entrance ticket and other excluded activities are R30.
Adults: From R80 | Children: From R60 | Family of four: From R250 two adults and 2 kids
When: Friday, 1 May – Sunday, 3 May, 10:00am – 18:00pm
Where: Westville Park Gardens, Williams Road, Westville
Who: 0-1, 2-4, 5-9, 10-12, 13+
Tel: 063 988 5527
Email: info@theextremebugs.com
Easter in the Wild, Yellow Wood Park (Durban)
**Cancelled
Are you looking for a truly unique Easter egg hunt experience for you and the kids? Then look no further. Join everyone at the Kenneth Stainbank Nature reserve for the wild easter egg hunt. Walk on the Stainbank trails and experience the wildlife in their natural habitat while you look for your eggs. There will be snacks, finger foods and drinks on sale.
Accompanying adults: R20 | Children: R80
When: Sunday, 12 April 2020 from 10:00-12:00
Where: Kenneth Stainbank Nature Reserve, Coedmore Ave, Yellow Wood Park
Who: 0-1, 2-4, 5-9, 10-12, 13+
Tel: 031-462 1127
Email: info@crowkzn.co.za
The Musgrave Market, Musgrave (Durban)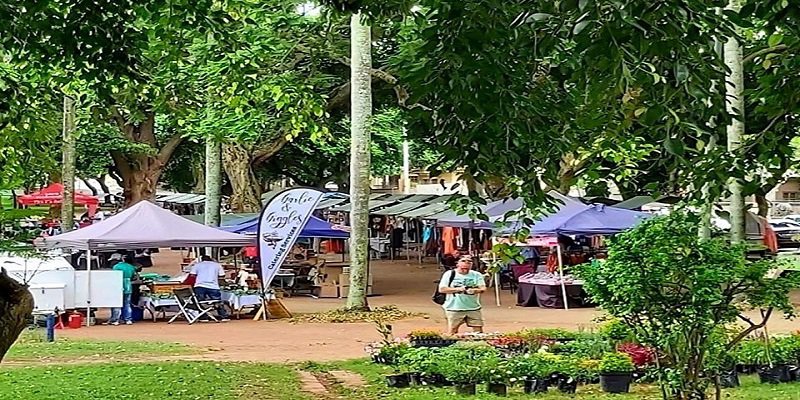 The Musgrave Market is held at Berea Park under the lush canopy of trees that line this beautiful park. The market is wheelchair and animal friendly so you can bring the whole family along. The kids will stay occupied with the kid's entertainment available while you browse the variety of stalls selling everything from one of a kind handmade items to bargain second-hand items. There are lots of food options so you can grab something to eat and sit back and relax whilst enjoying the live music on offer.
Free Admission
When: Saturday, 21 March 2020 from 09:00-14:00
Where: Berea park, Stephen Dlamini Road, Musgrave Durban
Who: 0-1, 2-4, 5-9, 10-12, 13+
Tel: 0736256725
Email: melissa@themusgravemarket.co.za
Family Picnic Funday, Emlanjeni (Durban)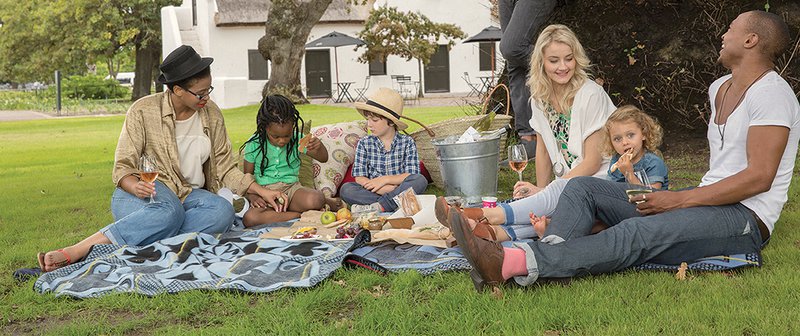 The more you praise and celebrate your life the more there is in life to remember. This family picnic fun day includes access to all the games. And a bonus, food and drinks for the day are included as well.
Activities on the day:
Games
Jumping Castle
Water Slide
Music and much more!
Adults: R50 | Children: R150
When: Sunday, 29 March 2020 from 10:00-18:00
Where: 6 Phongolo Rd, Emlanjeni, KwaMashu
Who: 0-1, 2-4, 5-9, 10-12, 13+
Tel: 0796608818
Email: sisiphesihle2018@gmail.com
Fun Outdoor Activities this Autumn, Durban
Scootours, Drakensberg
Markets, Durban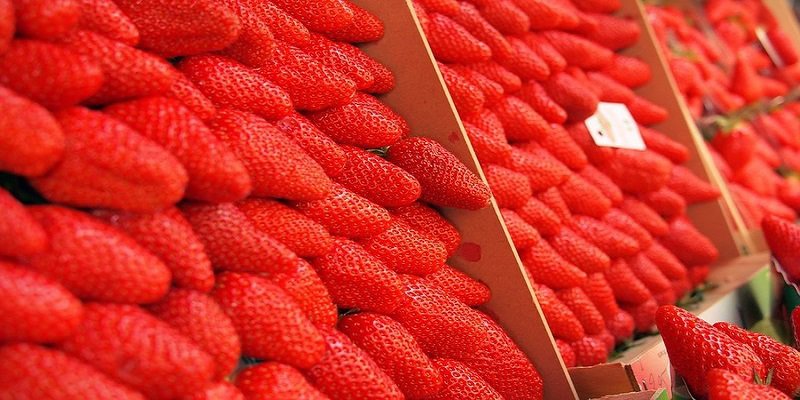 The laid-back atmosphere and variety of activities and produce on offer, make markets a fantastic family excursion destination and, luckily, Durban has a variety on offer!
Golden Hours Family Market
Where: C/O Uitsig Rd & Radar Dr, Durban
When: Sundays: 10h00 - 15h30
The Stables Lifestyle Market
Where: 9 Jaco Jackson Dr, opposite the Rugby Stadium, Durban
When: Wednesday & Friday: 18h00 - 22h00 | Sunday: 10h00 - 17h00
Essenwood Craft Market
Where: Stephen Dlamini Rd, Berea, Durban, 4001
When: Saturdays, 09h00 - 16h00
Shongweni Farmers and Craft Market
Where: Mr551 Rd, Outer West Durban
When: Saturdays, 06h00 - 10h30
For those rainy, indoor days, read our list of fun indoor school holiday activities (including a variety of inexpensive options), as well as our list of indoor play venues in Durban.
If you are headed to Ballito and looking for some child-friendly and family activities in this delightful coastal town, read our blogs titled Mojitos in Ballito and Our Family Beach Holiday in Comfort and Style.
Happy Easter everyone! We hope you have a wonderfully exciting family holiday. Let us know what you get up to?