52 Things to Do With Kids in Durban
Durban is one of the best places to go on holiday in South Africa; it just has so much to offer the whole family. There are loads of beautiful sandy beaches and many wonderful reserves to choose from. Summertime is a blast as the sun rises at 4:30 am, providing more time for fun things to do with the kids.  Here is a bucket list of exciting child-friendly activities and places to visit in Durban.
Can't get around to Durban? Then have a look at our other bucket lists in Cape Town, the Garden Route, and Johannesburg.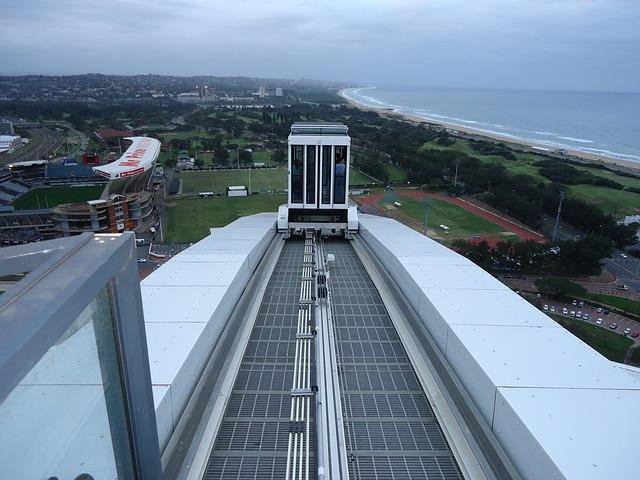 Indoor Activities
Pallet Jacks Family Restaurant, with great food and plenty of fun things for the kids (https://palletjacks.rocks/)
Jump for Joy Indoor trampoline, enjoy a jump session or make it a birthday party.
The Fun Company: A family entertainment centre with everything from laser tag to bowling. Great as a kid's birthday party venue. 
The Wavehouse at the Gateway Shopping Centre – South Africa's largest Super Tube and more.
Visit the many popular Durban Family Friendly Restaurants 
Durban Natural Science Museum. The kids will love the T-Rex Model.
The Port Natal Maritime Museum is an educational and fun family activity 
Galleria Ice Rink – The Ice Rink is always a favourite with the kids.
King's Park Pool is a public swimming pool
Visit the Coffee Corner in Durban North, a great place for the kids 
Family Entertainment, with friends or birthday parties, the Escape Room in Umhlanga offers it all.
The Pavilion Shopping Mall - the home of family fun, fabulous fashion and fine food
Imax Theatre at the Gateway Shopping Centre
Outdoor activities
uShaka Marine World, this is both an indoor and outdoor fun family experience. Kids can have great fun at uShaka Wet n Wild as well as at the uShaka Kids World.
Giba Gorge Mountain Bike Park, caters for the whole family
Umlanga Lagoon Nature Reserve, a small but beautiful reserve that has dunes, lagoons and beaches.
Durban Fun World, a Beachfront amusement park offering fun for all-ages activities, including cable car rides, pools & a carousel.
Durban Botanical Gardens
Mitchell Park Zoo – Enjoy a great family day out 
Mini Town Durban is a unique and educational location for all ages 
Moses Mabhida stadium adventure walk, viewing Platform, and stadium tour
Moses Mabhida stadium – The Big Rush Swing
Segway Gliding Tours – try out this adventurous form of transport
Sugar Rush Rush offers a variety of fun family-friendly activities from riding bikes to running and more.
Dlinza Forest Aerial Boardwalk - an aerial boardwalk which takes visitors through the canopy of the forest.
Flag Animal Farm where there are over 1000 animals from birds to lamas, wolves, reptiles and more.
Spirit of Adventure offers various adventure activities for schools, corporates and yes kids birthday parties.
Bay of Plenty is a popular blue flag beach where you can play volleyball, surf or just soak up the sun.
Ushaka Beach usually offers summer fun beach activities
Paddling Pools and water slides at Laguna Beach
Durban North Pools – the facility offers a large swimming pool and surrounding lawn area where you can enjoy a picnic.
Virginia Nature Reserve – there are circular routes available that the whole family can enjoy.
PheZulu Safari Park located in the Valley of 1000 Hills offers a crocodile and snake park, among its many other things to do.
Umgeni railway, take the family out on an old-fashioned steam train 
Hillcrest Paintball, Durban's finest paintball range, and pro shop.
Visit Ballito where there are many child-friendly activities and things to do with kids. Read My Family Getaway in Ballito by Alexa for more inspiring information.      
Beachwood Mangroves Nature Reserve where you will get to see unusual crabs and different types of mangroves.
The Bike & Bean offers a unique seaside experience, hire a bike, explore and then enjoy a great cup of coffee.
Breakers Resort, the most popular coastal resorts
Flag Farm Animal Farm, Salt Rock offers space for the kids to play and plenty of animals
Umgeni River Bird Park, a great family excursion where you will get to see a variety of bird life.
Durban's  Golden Mile is a must
Ricksha bus hire in Durban, a scenic ride with access to a range of Durban's major attractions.
A unique idea and family fun with Zulumoon Gondolas.
Umhlanga Pier, one of the most beautiful pier's in the world
Boat cruises in Durban's harbour and out to sea, view the city of Durban from the water.
Kenneth Stainbank Nature Reserve, with beautiful walks, a real castle and you may also spot some zebra.
Enjoy a picnic at the Durban Japanese Gardens.
Burnedale Farm has activities for kids and a variety of stores and places to eat.
Take the family to the Shongweni Dam and Game Reserve for a variety of leasure activities.
The Valley of 1000 Hills offers plenty of family-friendly activities from hiking and camping, to train rides, markets, and much more.
Monthly Heritage Market in Hillcrest offers an array of family activities and stalls
Here are some more Indoor Play Venues and Inexpensive Indoor Activities in Durban as well as some more Outdoor family-friendly Activities.