Outdoor Family Friendly Activities in Durban
Outdoor Family Friendly Activities in Durban
Earlier this week we brought you a list of family-friendly indoor activities to do in Durban (for those bad weather days or just to experience something different). Today, we focus on family friendly outdoor activities and there are so many choose from in this tropical holiday destination:
Inexpensive and free outdoor activities:
Enjoy a family picnic
Durban Botanic Gardens offers the perfect backdrop for a relaxed family picnic. Enjoy the beautiful landscaped surroundings and let your children run around, exploring one of the world's rarest cycad collections.
Cost: Free of Charge
Take a walk through the bush
Explore the coastal bush, taking in the lush vegetation this tropical climate has to offer. Make sure to take your time to view and identify some of the many birds available. The 38ha reserve also offers newly developed walking trails ideal for a leisurely family walk or for walking dogs.
Cost: Free of Charge
Photo: www.durban.gov.za
A day inspired by animals
This municipal park and zoo offer a fun and educational day for the kids. Animals include crocodiles, buck, raccoons, cranes, flamingoes, wallabies, monkeys and tortoises and the park has a walk-through aviary for the bird lovers amongst us.
Cost:     Adults: R 10.00
Pensioners: R 4.00
Children: R 7.00
(photo: event seeker.com)
Explore mini-Durban
If you are looking for a great place to do a holiday photo shoot or a place where
your kids can explore miniature models of Durban's landmarks, take a trip to Mini
Town. This venue can also be used
for kids parties.
Cost:     Adults: 25.00
Children (over 12): R 20.00
Children (under 12): R 10.00
Get up close and personal with birds at Umgeni River Bird Park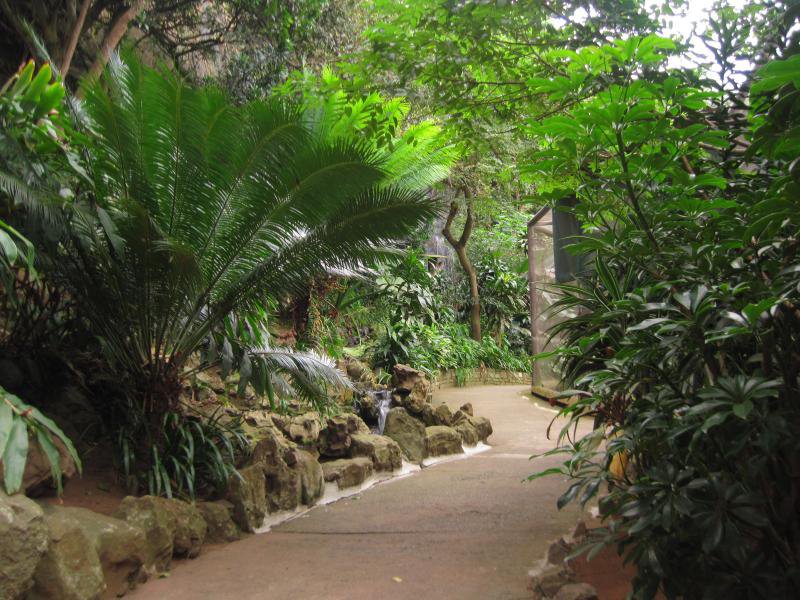 This 3.5-hectare park houses almost 800 birds and offers a peaceful outing for families wanting to learn about and see a variety of birds as well as experience lush landscapes.
Cost:     Adults: R 50.00
Pensioners: R 30.00
Children: R 30.00
Experience a day of adventure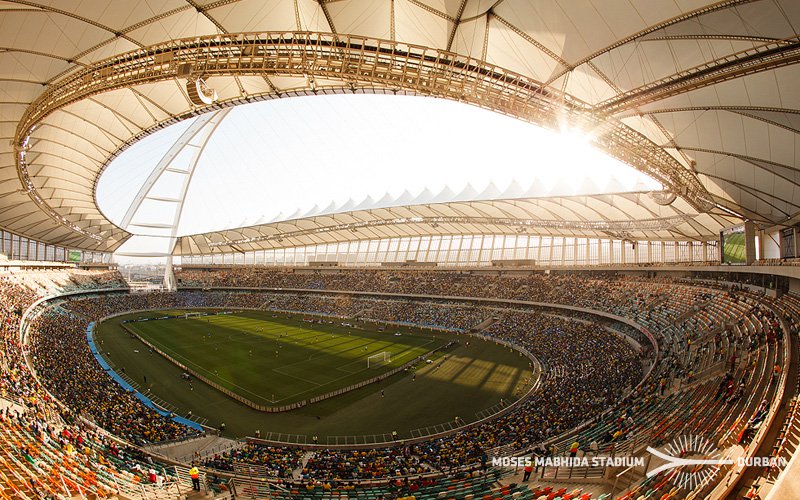 Built for the 2010 Fifa World Cup, the Moses Mabhida stadium is now a well-known tourist destination. It offers a variety of adventurous attractions; perfect for a fun-filled day of activities with the kids:
Sky Car & Viewing Platform
Start your day with a 2-minuteride up the iconic arch, take a step on the platform and enjoy breath-taking views of the Durban coastline.
Cost:     Adults: R60 per person
Pensioners: R55 per person
Children under 12: R30 per person
Children under 6: Free entry
Adventure Walk & Viewing Platform
This is the perfect outdoor activity for active people and entails a walk up 500 steps to get to the top of the stadium arch.
Cost:     R90 per person
Pensioners: R80
No children under 10 years old
Suitable footwear advised (trainers)
Tour the stadium  
Next, take a walk around the stadium, soaking in the remnants of South Africa's
World Cup accomplishments, during a tour.
Cost:     Adults R50
Pensioners: R40
Children under 12: R25
Children under 6: FREE
The Big Rush Swing
Take a free fall 80m into the stadium bowl with the tallest swing in the world.
Cost:     R695 per person
(no children under 10)
Segway Gliding Tours  
End your day with this great tour option to experience a new and adventurous form of transport. The stadium offers a variety of tours to choose from.
Cost:     Short Stadium or Beach Glide, 45 min:  R190
Blue Lagoon or Bay of Plenty Glide, 1 hour:  R230
Full Stadium Glide, 75 mins:  R240
Stadium and Beach Glide, 1 hour 45 min: @R380
Ushaka Glide, 2 hours: R400.00
(no children under 10)

Learn how to surf, South Africa's biggest super tube and so much more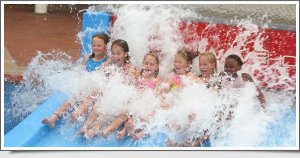 Wavepark at the Gateway Shopping Centre offers great entertainment for tweens and teens (and their adventurous parents) with a chance to learn how to surf as well as to slide down South Africa's biggest super tube. Afterward, enjoy some lunch and shopping.
Cost:     D-Rex (double point break standing wave): R 150.00
Flowriders (waves for beginners): R 90.00 per hour
Super Tube:     R 70.00 per session
R 35.00 for children who fit under the 'under me' poster
R 25.00 for parents who do not want to use the slides
R 120.00 for an all-day pass
Swim with Sharks, go down slides and enjoy a Rickshaw ride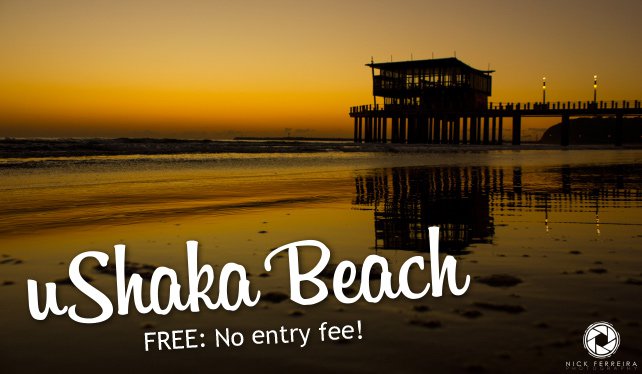 Take a day trip to uShaka Marine World for fun and entertainment the whole family will enjoy.
Enjoy a day of beach inspired activities and a ride of the iconic Durban Rickshaw at the uShaka Beach  
Cost: Entrance to the beach is free
For kids activities, go to Kids World  - a place designed for children to play safely and freely.  Let your kids enjoy the largest jungle gym in Africa, learning about birds, cooling off on the splish-splash sprinkler, arts and crafts, a Mascot show and much more.
Cost:     Adults R 23.00
Children R 70.00
Toddler (under 2): FREE
Touch, feel and learn about Dangerous Creatures .
This fear and fascination inspiring venue can be found in the Village Walk at uShaka.
Cost:     Adults R 50.00
Children R 50.00
Toddler (under 3): FREE
More fun outdoor activities:
Pack in your swimming costume and enjoy a fun-filled day at Wet-n-Wild. 
This water park offers a variety of fun and adventure-filled slides and super tubes.
Cost:     Adults R 158.00
Children R 122.00
Pensioners (over 65)  R 122.00
Children (under 3) FREE
Visit uShaka's new rope adventure park, Chimp & Zee  for a thrilling adventure of climbing and obstacles.
Cost: R 150.00

For the more adventurous at heart
Sea Animals Encounters Island offers you and your children an opportunity to feed rays, meet a dolphin, meet a seal, snorkel with sharks and much more.
Cost: Range from R 50.00 to R 800.00 depending on the activity.
Take a tour of uMzinyathi Falls & the Rasta Caves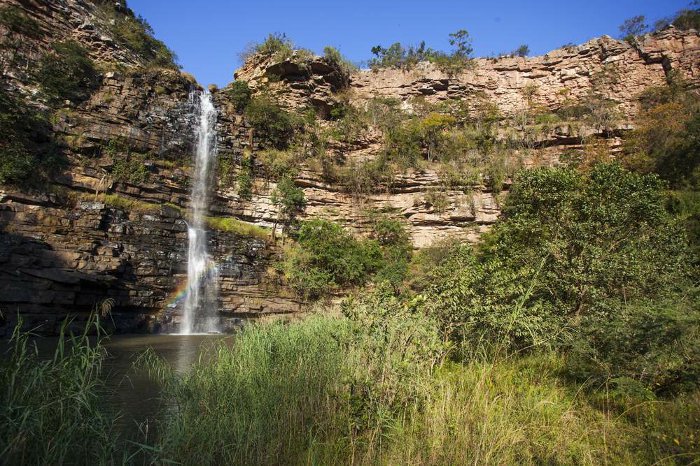 Teach your teenage kids to be tourists in their own country. This tour, organised by the Durban Green Corridor takes you to the magnificent uMzinyathi Gorge where you can explore the glorious waterfall, vegetation and sacred cave.
Cost: R 430.00 per person
Photo: www.africageographic.com
Scootours Drakensberg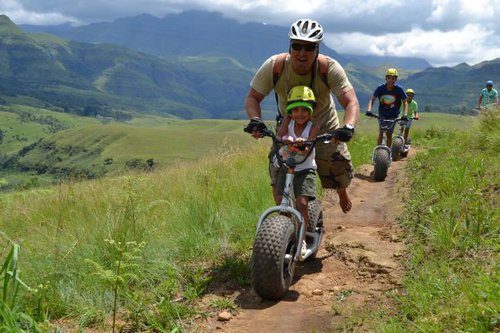 Scootours and Kiddies Adventures - Here You will find zip lines, tree climbing, paintball, King Swing @ One Venue in Central Drakensberg. They also have a dedicated picnic and braai area for kiddies parties and team building. There is also a restaurant on site set next to a dam overlooking the Drakensberg. All Activities are aimed at kiddies, tweens, teens and adults.
Cost: Prices from R 145 for adults and R 70 for Kids
For more information: Scootours Drakensberg
May you have fun visiting these family-friendly tourist destinations- share some pictures with us on facebook!
Picture credit: Faces of Africa