#Giftideas- Must haves for the 2020 festive season!
Your gift guide for the festive season, by Jozimom Tracey and Things to do With Kids & WIN!
It's beginning to feel a lot like Christmas! It's that time of the year again when there is so much excitement buzzing. "look mom, Christmas trees and lights". Every shop is filled with decorations and pop-up Christmas shops. Letters to Father Christmas are being written and mailed and mom and dad are thinking of all sorts of ideas to tell the family about in order for their kids to be spoilt. With covid, it's been a very hard and long year and in saying that I've decided to put together my top Christmas gift guide for this year and who knows maybe I'll be able to spread a little cheer. Also, scroll down for a chance to win an Imaginext Mega Bite Shark and a Fisher-Price Zebra Walker!
CLOUDEES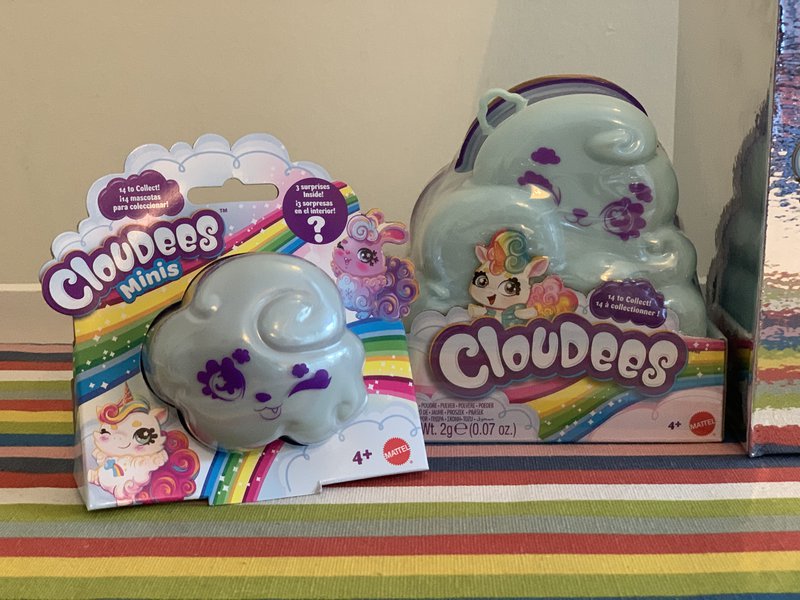 Who is it for?
Ages 3 plus
This toy is perfect for little kids because it's the perfect stocking filler and is an adventure in itself. Both my 3 and 5 year olds were truly surprised and excited by the reveal and had no clue what to expect. The oldest followed the instructions by himself and with a little reassurance managed to complete it!
What is it all about?
Open up the cloud case and fill it to the top with water. Close it up, insert the stopper, and, holding the stopper, shake the cloud case well for 60 seconds. This is very tiring for little arms but keep going! Inside in the fluffy cloud-like substance you've made is on of 14 Cloudees, and each animal comes from one of seven weather-themed lands, including Raindrop Village, Stormyville, Sunnyland, Starry Way, Rainbow Point, Snowflake Hills, and Windy Way. The collector's guide will tell you whether your pet is Commonly Cool, Pleasantly Special, Hot, or Sizzling Hot.
Where and cost?
Most toy shops and retail for R279 for the large and R149 for the mini
Fisher-Price Smart Watch and Camera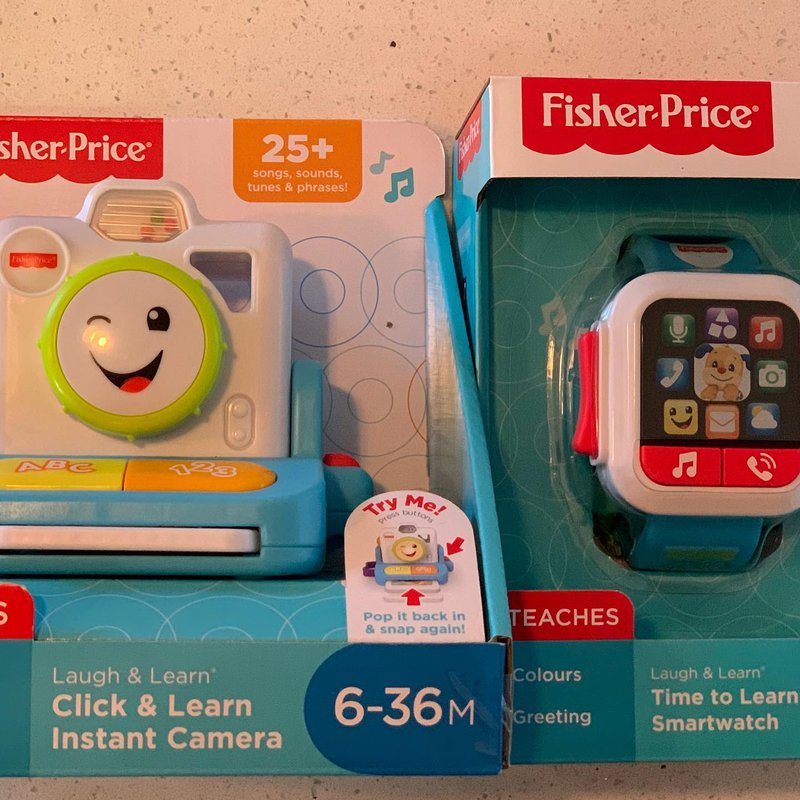 Who is it for?
6-36 Months. It is the perfect click and learn toy and teaches kids colours, songs and words!
What is it all about?
The Smartwatch is so oversized it really makes it very cute. As with all things Fisher-Price the songs are catchy and easy to learn. My 2-year-old had an absolute blast dancing around the house pretending he had a watch and a camera. Of course, mom wasn't allowed to touch.
Where and cost?
Fisher-Price Click and Learn Camera Retails for R319
Fisher-Price Laugh and Learn Smart Watch retails for R209
Available at most toy shops
Thomas and Friends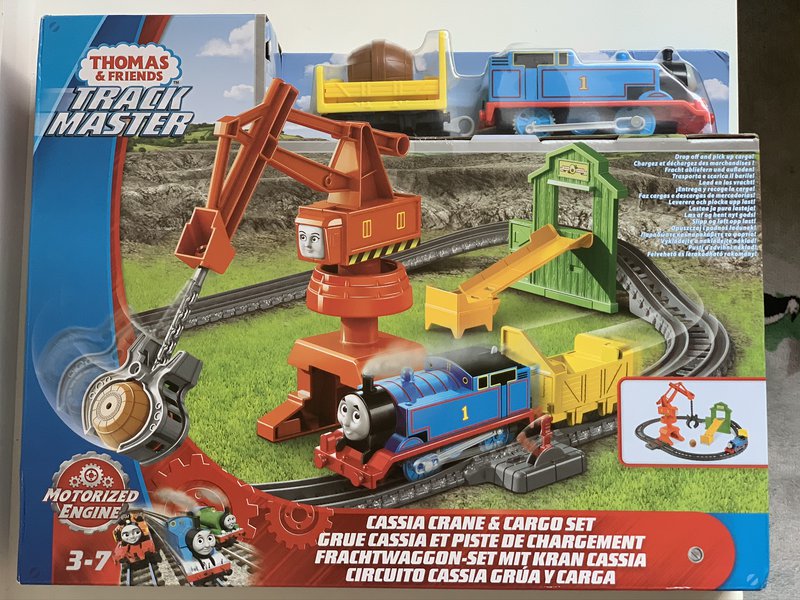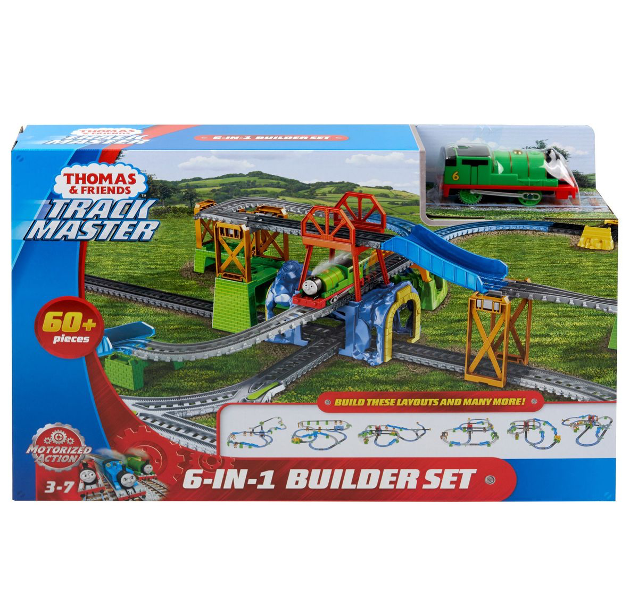 Who is it for?
Ages 3-7. However, I do think kids as young as 2 and kids older than 7 will enjoy what these sets have to offer. A little imagination and building go a long way and recommended for most small kids.
What is it all about?
Build your own Thomas & Friends world with the entire range of compatible TrackMaster sets and expansion packs. The TrackMaster sets are inspired by the Thomas & Friends series and you can watch our train hero on YouTube or Netflix. I went into a toy shop yesterday just to have a look at the arrangement of Thomas toys and am pleasantly surprised by the selection of additions available. There's definitely one for everyone. I know I am definitely going to expand as then both my children get to have their own choice of Thomas & Friends motorised trains and special mechanics.
Where and cost?
Thomas and friends Diesel Tunnel Blast – Retails for R379
Thomas and Friends Monkey Palace Set – Retails for R549
Thomas and Friends Cassia Crane and Cargo Set – Retails for R549
Thomas and Friends 6 in 1 Percy Set – Retails for R949
Available at most toy shops
Unos and Dos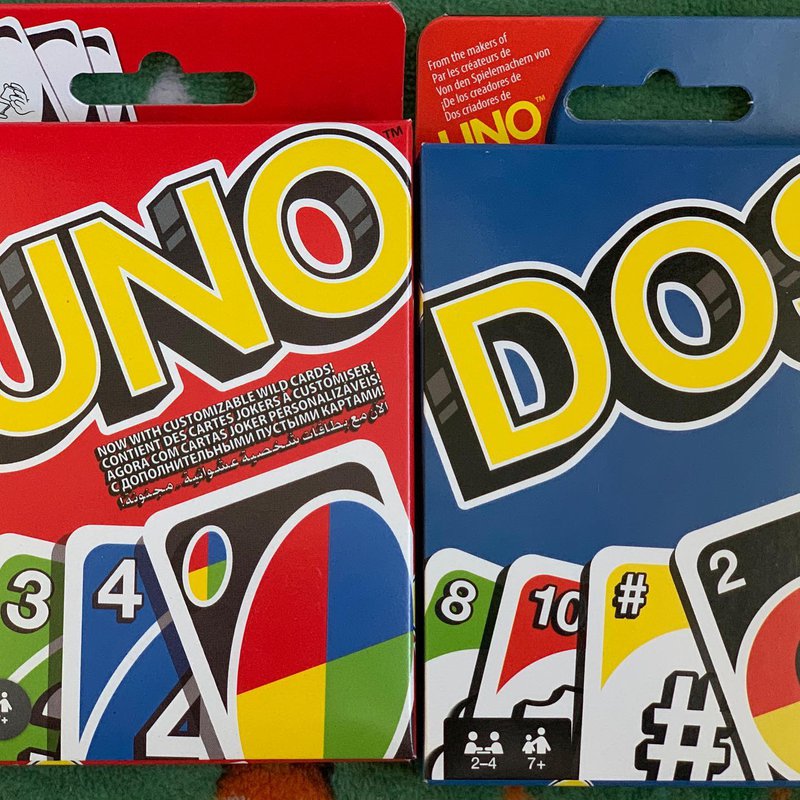 Who is it for?
7 and older. However, I believe that any child who has number recognition and colour recognition could play UNO. My son could play from about 4 years old "cards up". DOS is a bit more complicated.
What is it all about?
UNO is the classic card game that's easy to pick up and impossible to put down! Players take turns matching a card in their hand with the current card shown on top of the deck either by colour or number. Special action cards deliver game-changing moments as they help you defeat your opponents. These include Skips, Reverses, Draw Twos, Wild and Draw Four Wild cards.
Where and cost?
UNO retails for R119 and DOS retails for R119
Available at most toy shops and book shops
Barbie Colour Reveal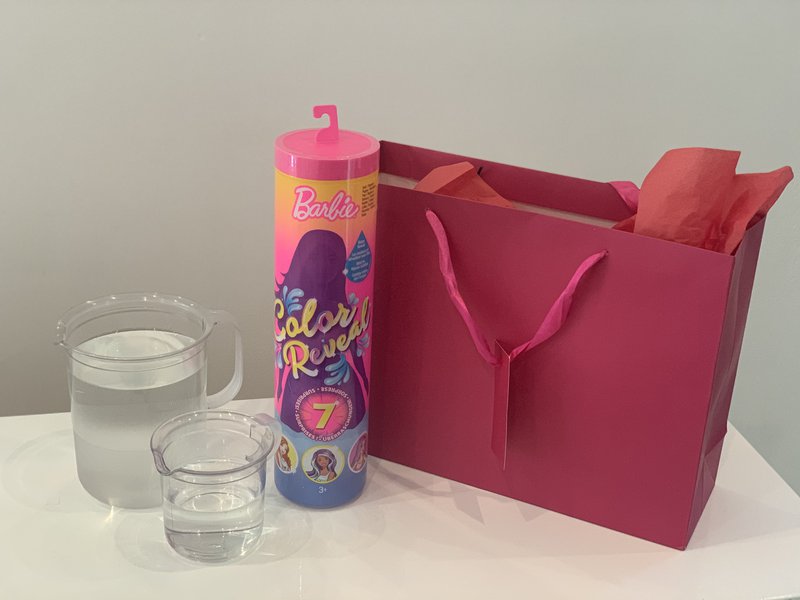 Who is it for?
Children 3 – 7 years old will love the Color Reveal Barbie. Even boys - we proved that with my kids!
What is it all about?
Barbie Color Reveal dolls come covered in pink from head-to-toe so kids don't know which doll they're getting, making them fun to open, fun to play with and fun to collect. When kids open up a Barbie Color Reveal tube, they'll discover 7 surprises inside, including a mystery doll. With Color Reveal fun, children 3 to 7 years old will love unboxing these dolls, and with so many pieces, they'll also love collecting them to mix and match the accessories and expand the storytelling fun.
Where and cost?
Barbie Colour Reveal retails for R399 and available at most toy shops
Megabloks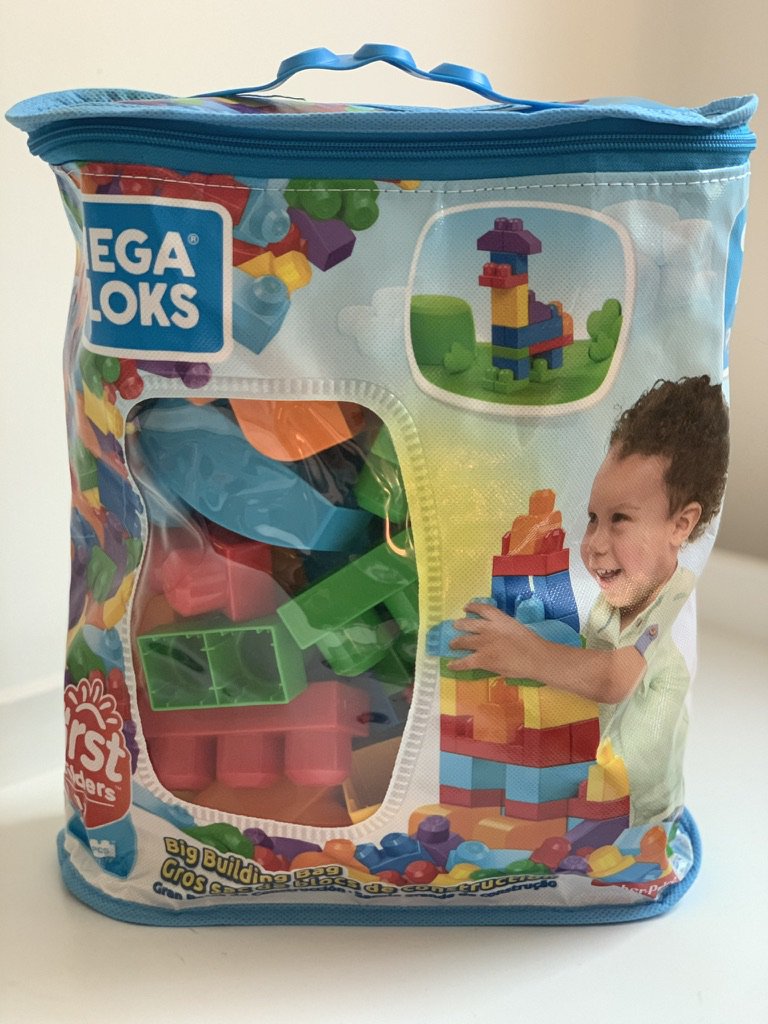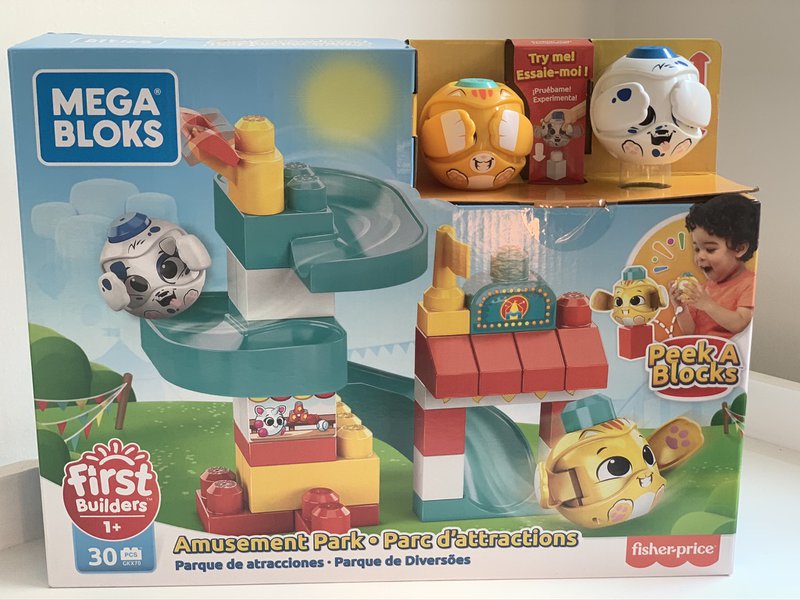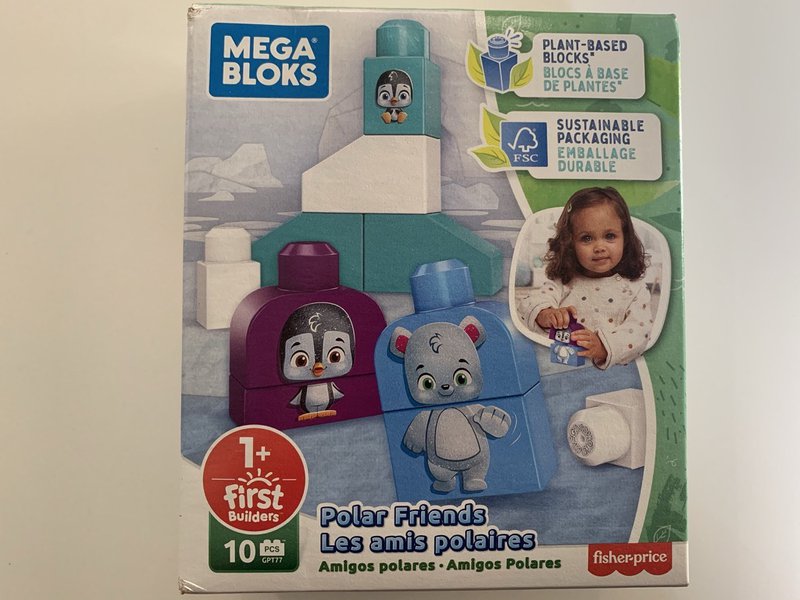 Who is it for?
They are for ages 1 plus but to be honest I think all kids who like big blocks will like these blocks.
What is it all about?
There is something for everyone with Megabloks. Block play offers an open-ended, creative and valuable play and learning experience for kids of all ages. It offers children freedom – to explore, have an imagination, and take apart and put back together any block-based creation they can think of.
Where and cost?
Megabloks my 1st Bloks retails for R299
Megabloks Peek a Bloks Slide and Chase retails for R399
Megabloks Polar Friends retails for R159
Available at most toy shops
Fisher Price Zebra and Giraffe Walker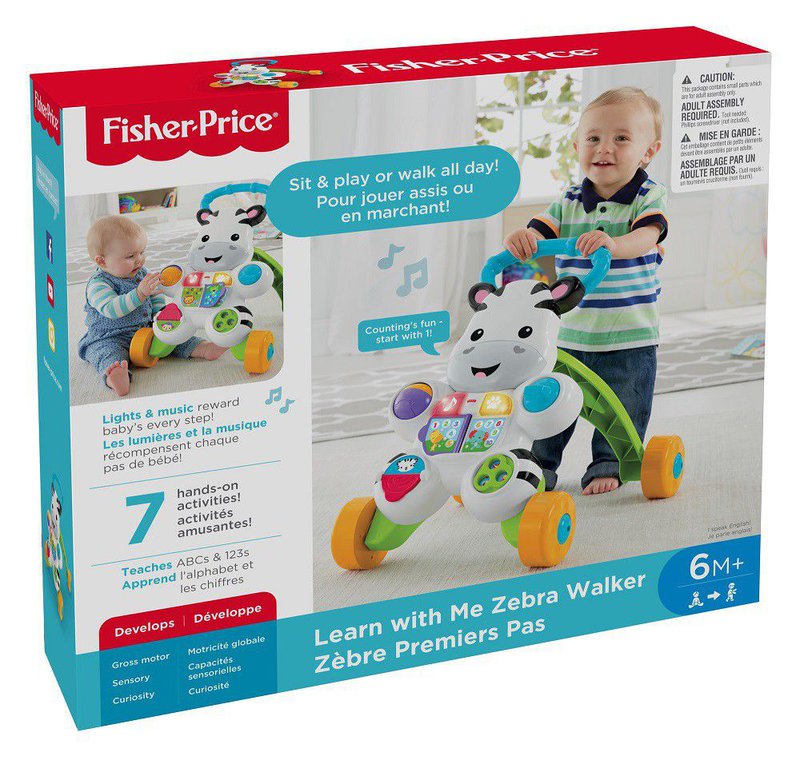 Who is it for?
6 months and older
What is it all about?
From teaching first words to encouraging first steps, the Fisher-Price Learn with Me Zebra Walker is the kind of first friend you want for your little one! Spin, flip, roll and twist. This zebra's full of busy, hands-on activities for sitting babies. Your baby can turn the book page or press the light-up buttons to hear all about ABC's and 123's through sing-along songs and phrases with new animal friends and when baby's learning to walk.
Where and cost?
Fisher Price Learn with me Zebra Walker retails for R669
WIN YOUR OWN ZEBRA WALKER TODAY BY ENTERING BELOW!!
Pictionary Air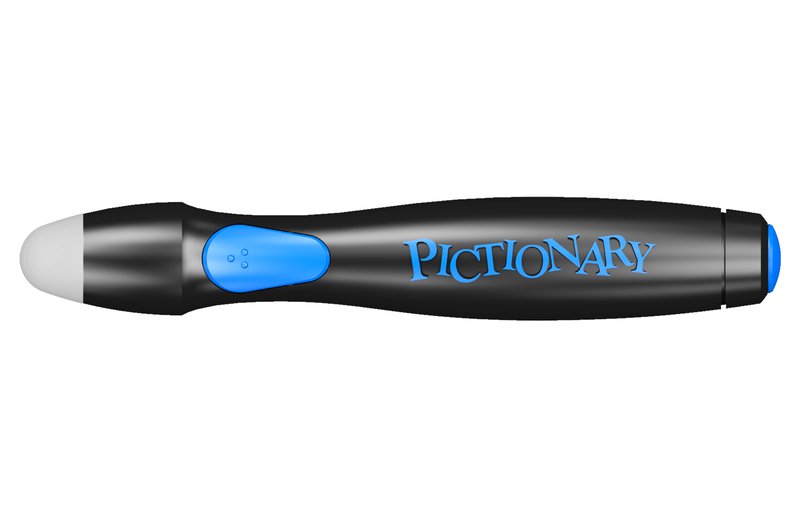 Who is it for?
Ages 8 plus but my kids love it and they are 3 and 5. They love the act of drawing in the air and it appears on the tv!
What is it all about?
This is a hysterical way to play the classic family drawing game! Draw in the air and see it on screen in this exciting take on the quick-draw classic. Download the Pictionary Air app to your smart phone or tablet to get started. Point the in-app camera at the illustrator and they'll appear, along with their sketch, on the screen of your smart device.
Where and cost?
Pictionary Air retails for R499 from most toy shops.
Linkimals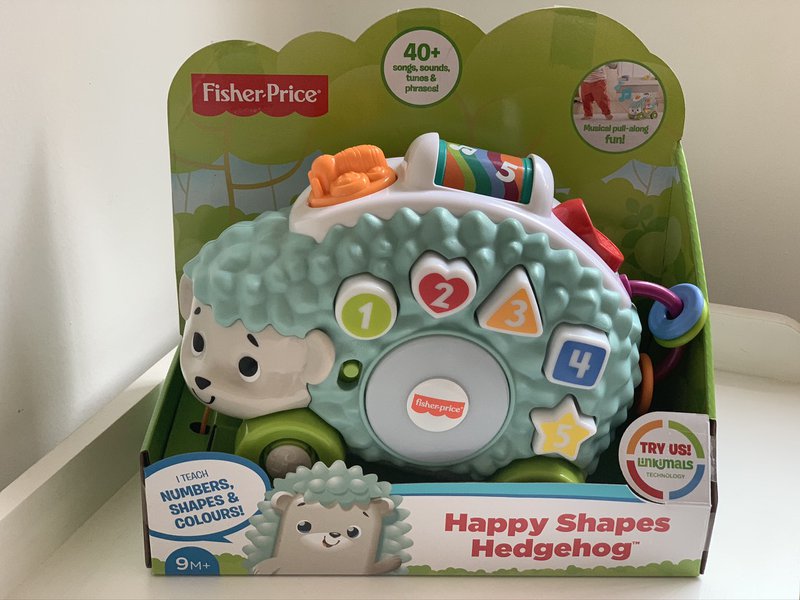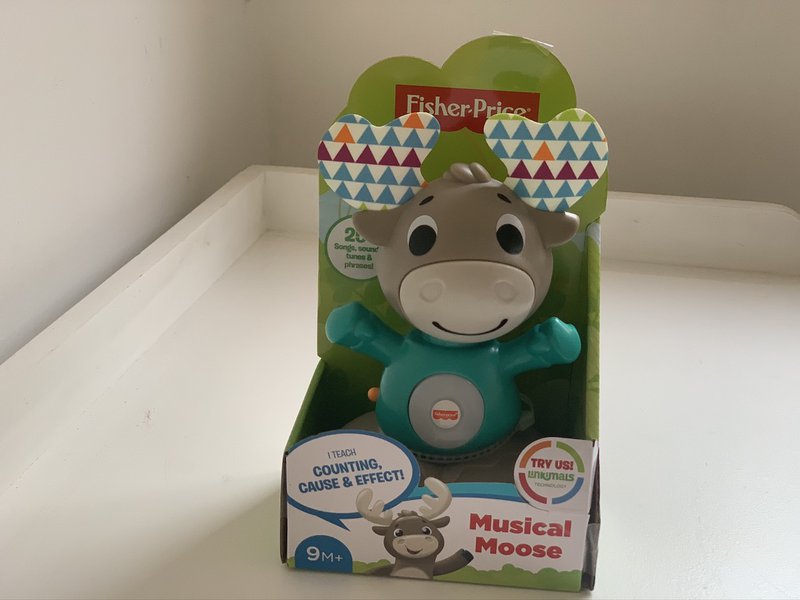 Who is it for?
9 months plus. My 3 year old still enjoys the music that they offer.
What is it all about?
The Fisher-Price Linkimals Happy Shapes Hedgehog and Musical Moose are packed with exciting play that grows along with your baby! Younger babies can spin, turn, toggle, and bat the activities on their buddy's back or tummies, or press the light-up buttons to hear songs and phrases about colours, shapes, and numbers. Then older babies can push or pull the hedgehog along for more fun music and sounds. Plus, when Happy Shapes Hedgehog and Musical Moose recognize other Linkimals friends, they create a synchronized music and light show!
Where and cost?
Linkimals Musical Moose retails for R279
Linkimals Happy Hedgehog retails for R649
Available at most toyshops
Skipbo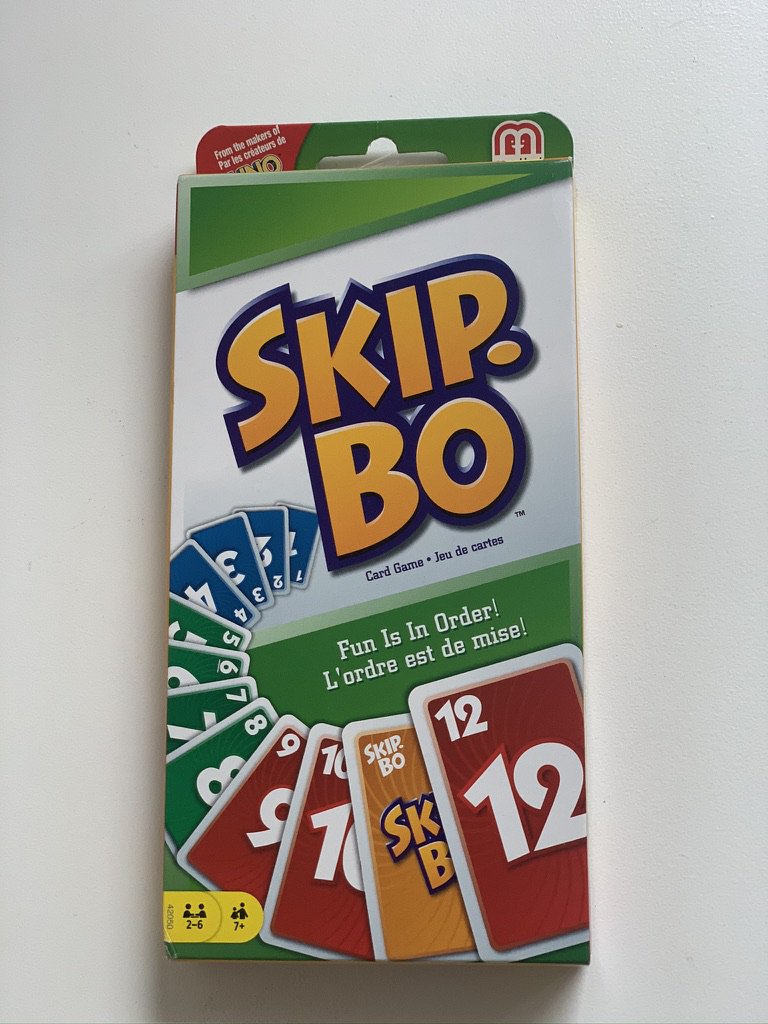 Who is it for?
Children 7 plus. But kids who can recognise numbers are generally ok to play it with a little help.
What is it all about?
Skip-Bo is the ultimate sequencing card game from the makers of UNO! Players use skill and strategy to create stacks of sequentially numbered, ascending cards (2,3,4…) until they have no more left to play. The Skip-Bo "wild" cards break up static situations and may be played as any number. The first player to deplete all of his or her Skip-Bo stockpile cards is the winner! Includes 162 cards and instructions.
Where and cost?
Skipbo retails for R129 at most toy shops and book stores
Imaginext Mega Bite Shark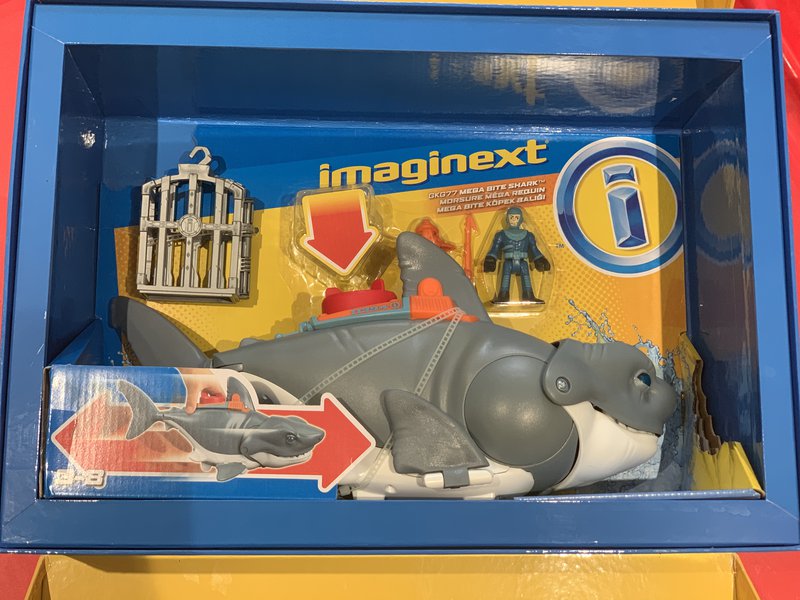 Who is it for?
The box says 3 – 8 year olds but I say any kids who love imaginary play will love this toy.
What is it all about?
His playset is designed for open ended play where kids can tap into their imagination to create all sorts of action-packed stories. This shark's jaw opens and shuts as it's pushed forward and it's fin moves from side to side. The diver can ride up top or in the shark's mouth or stay safe in a shark cage. One of the greatest things with Imaginext is that all the characters are compatible with all the sets in the range so your kids can mix and match their characters for unlimited adventures! They're also sturdy and robust and ready to play with straight out of the box – you wouldn't expect anything less from Fisher Price.
Where and cost?
Imaginext Mega Bite Shark retails for R599.99 and is available at most toy shops.
WIN YOUR OWN MEGA BITE SHARK TODAY BY CLICKING ON THIS LINK
Fisher Price Magic Mixing Bowl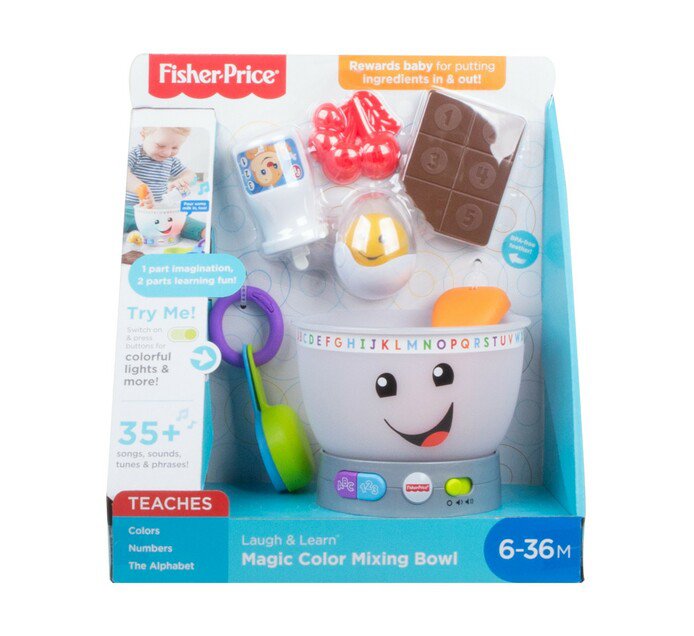 Who is it for?
6 – 36 months
What is it all about?
Your baby can mix up lots of yummy pretend play with the Laugh & Learn Magic colour Mixing Bowl! This light-up musical mixing bowl ""magically"" knows when little bakers place the ingredients inside and rewards every put-and-take action with colourful lights, music, sounds, and learning phrases. With six removable ""ingredient"" play pieces, two buttons that activate more fun songs and sounds, and an adorable light-up face, this sweet baking toy is deliciously fun!
Where and cost?
Magic Colour Mixing Bowl retails for R449 and is available in most toy shops
Cave Club Doll
Who is it for?
Kids aged 4 and up. It's all about imagination so I say if you remove the small pieces younger children will enjoy them.
What is it all about?
With Cave Club dolls and playsets, kids can travel back in time and embark on epic storytelling adventures with their favourite prehistoric characters, like Fernessa . Each Cave Club playset includes a doll in a fierce fashion, her prehistoric pet and themed pieces that set a storytelling scene - help Roaralai spoil her saber-tooth kitten with treats and toys or help Emberly host the first Braai. Transport imaginations to the dawn of time and let them discover new stories with Cave Club dolls and playsets!
Where and cost?
Cave Club Dolls retail for R349.90 and are available at most toy shops
Magic 8 Ball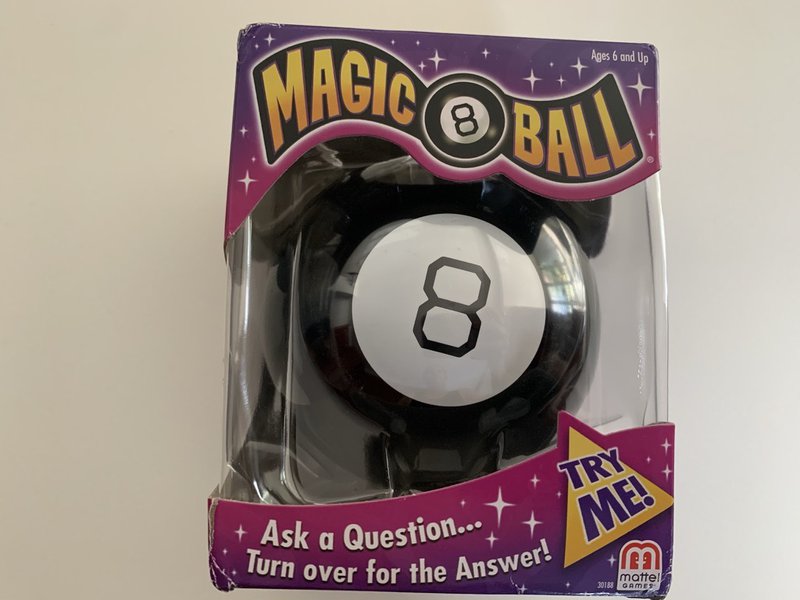 Who is it for?
Kids 6 and up. Really any child who understands a yes/no question.
What is it all about?
The Magic 8 Ball works just as you remember, and has the same feel. If you have never used one, this is how it goes:
1) Face the "8" toward you, and ask a question out loud.
2) Gently agitate the ball, then turn it over so that the viewing window is facing up, pointed at the ceiling.
3) Read one of the 20 possible answers to your question.
Where and cost?
Magic 8 Ball retails for R149 and is available at most toy shops
Scrabble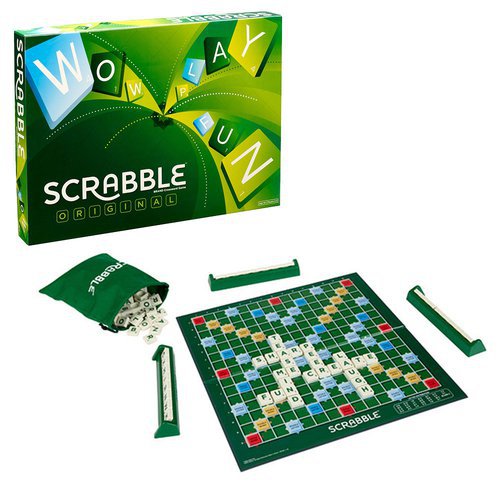 Who is it for?
Scrabble is a game for anyone 8+, although it is important to make sure that each player can form basic words and understands the concepts of game play. For some children, this is younger than 8, for others, it might take a bit longer.
What is it all about?
In this classic word game, players use their seven drawn letter-tiles to form words on the game board. Each word players use earns points based on the commonality of the letters used, with certain board spaces giving bonus points. This is a great opportunity to start a new trend in your family. Instead of giving the same old presents why not give a classic and instead of watching YouTube or playing tv games why not sit around and enjoy Scrabble with the whole family young and old! Update and treat yourself to a brand-new Scrabble and enjoy quality family time with Scrabble.
Where and cost?
Scrabble Retails for R399 and is available in most toy shops.
Have a look at the Fisher Price product range: Fisher-Price Holiday Gift Guide
Want to see more games and toys that Mattel have to offer: Mattels Holiday Gifts
All toys and games mentioned above are already in SA already at all leading retailers: Toys R Us Christmas Catalogue