The Original Magic 8 Ball
But why are you talking to a ball? My 5 year old didn't quite understand what was going on until we unpacked it and just had fun. Now he asks it everything (Even the non yes/no questions). He thinks it's just great… and as little kids do asks it the same thing over and over again until he gets the right outcome. This Magic 8 Ball came sensibly packaged in a bubble wrap bag. The actual Magic 8 Ball box is attractive and reminiscent of my childhood!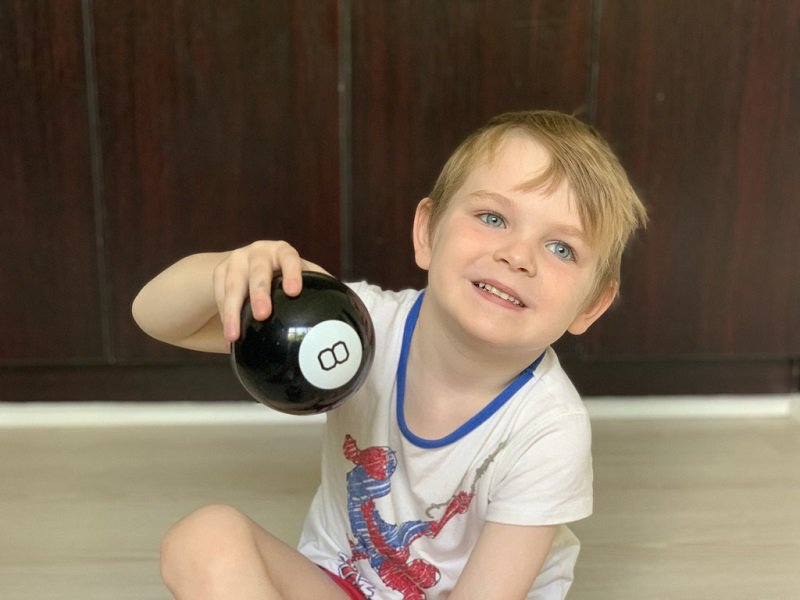 The Magic 8 Ball works just as you remember, and has the same feel. If you have never used one, this is how it goes:
1) Face the "8" toward you, and ask a question out loud.
2) Gently agitate the ball, then turn it over so that the viewing window is facing up, pointed at the ceiling.
3) Read one of the 20 possible answers to your question.

My son, recently got puppies and much to his delight the Magic 8 Ball says they are happy to live with him. It's the small things in life that make kids happy. Keep their imaginations active!
The original Magic 8 Ball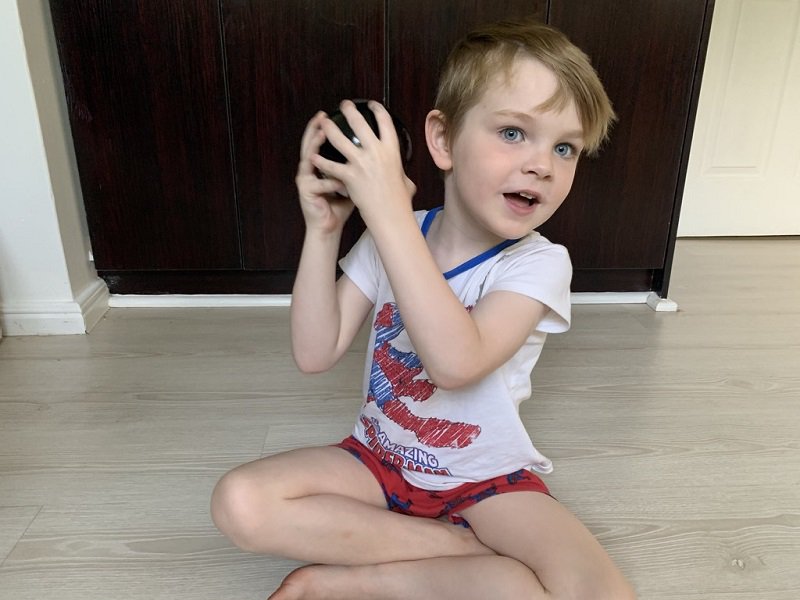 The original Magic 8 Ball is a fun novelty toy! All you have to do is simply "ask the ball" any yes or no question, then wait for your answer to be revealed.

The original Magic 8 Ball™ novelty toy has an answer to all your questions
After "asking the ball" a yes or no question, turn the toy upside-down and wait for your answer to be revealed through the window
Answers range from positive ("It is certain") to negative ("Don't count on it") to neutral ("Ask again later")
Includes 1 Magic 8 Ball™ novelty toy
Age Grade 6 Years+
You can purchase from Takealot.com