Things to do with Kids this Winter in Johannesburg and Surrounds
Things to do with Kids in Johannesburg and Surrounds 2019
Johannesburg in winter: think cold evenings snuggled up in front of the fireplace and warm, ambient days spent outdoors soaking up the soul-soothing winter sun. Although the surroundings can become dull and dreary, nothing beats the blue skies, warm sun and crisp air so typical of our hometown during this season.
If you are planning on spending the school holidays and winter in general in Johannesburg and Pretoria, Gauteng, we have the ultimate bucket list of family-friendly events, activities and excursions for you. You can also plan ahead and have a look at all the easter activities for kids in Johannesburg.
What's on this Winter in Johannesburg
For a holiday guide to Durban, read Things to do with Kids this Winter in Durban, to Cape Town, read What's on Cape Town + Cape Winelands 2019 and to the Garden Route, read Things to do with Kids this Winter in the Garden Route 2019.
Kid-Friendly Events this Winter 2019
15 May - 14 August 2019
Arts & Culture (Activities & Excursions)
South Africa Children's Book Fair (North Riding)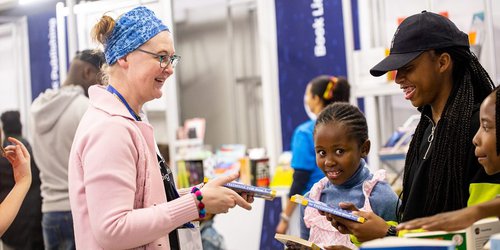 For those bookworms among us (this would have been a must-visit when I was a kid), expect a day filled with inspirational African stories, book launches and sales, interactive workshops, captivating storytelling and loads of fun activities.
The 3rd edition of South Africa Children's Book Fair which was to take place from 30 May – 2 June at the Blue Wing Conference and Events Venue, Ticketpro Dome in Northgate has been postponed due to unforeseen circumstances.
The Director and organiser Ms Vuyokazi Biyana said the new dates for the much anticipated event will be from 01-04 August and she is certain that the book fair will even be bigger and will attract many fair visitors.
Those that bought tickets already should keep them in a safe place as they are still valid for the new dates, Biyana said.
We would like to apologize profoundly to affected parties for any inconvenience caused.
Contact details: Mbuyi Mhlati | Email: mbuyikj@sachildrenbookfair.co.za | Mobile: +27731791126 Visit:
When: 1 - 4 August 2019
Where: Ticketpro Dome, Northumberland Rd and Olievenhout Ave, North Riding, Johannesburg, 2161
Ages: All
Contact: www.sachildrenbookfair.co.za
International Marimba and Steelpan Festival
The eighth International Marimba and Steelpan Festival, hosted by Education Africa and comprising 90 different bands from Zimbabwe, Botswana, Nigeria and South Africa.
Adjudicators include five-time Grammy ballot-nominee, Jason "Malletman" Taylor, Sasha Sonnbichler, Nobathembu Yvonne Raedane, Naledi award winning Musical Director, conductor, arranger, composer and educator, Eddie Clayton, Mokale Koapeng and SAMRO award winning composer, Dave Reynolds.
Where: St Dominic's Catholic School for Girls, Kruger Street, Boksburg
When: Saturday, 27 July 209, 08h00 – 21h30
Sunday, 28 July 2019, 08h00 – 18h00
More Information: International Marimba and Steelpan Festival
Snow White, the Ballet (Fourways)
Joburg Ballet is bringing the classic Brothers Grimm tale, Snow White, to life this winter. Expect beautiful music, entrancing dancing and mesmerising settings.
When: 30 May – 02 June 2019
Where: Teatro at Montecasino, 1 Montecasino Blvd, Fourways
Ages: 2+
Contact: https://www.joburgballet.com/
Dinnertime Stories (Morningside)
For a totally unique 'foodie' experience be sure to take part in this immersive, theatrical meal. Expect a combination of 3D visual artistry, storytelling, flavours, sights, sounds and tastes as the diner is taken on a culinary journey of the silk route while indulging in a substantial six-course meal.
When: 04 April – 30 June 2019
Where: Faircity Quatermain Hotel, 60 West Rd South, Morningside, Sandton
Ages: 5+
Contact: https://dinnertimestories.co.za/
Fame Superhero Showcase (Pretoria)
This family-friendly event offers all superhero fans, young and old, a variety of fun performances including top local artists, dancers, comedians, magicians, a mentalist, rugby stars, instrumentalists and more. Be sure todress up as your favourite superhero (you could win a prize!).
When: 3 – 4 July 2019
Where: Sun Arena, Time Square, 209 Aramist Avenue, Pretoria
Ages: All
Contact: https://bit.ly/2oidj3v
Nick Fest Live (North Riding)

The biggest and slimiest event of the year filled with slime, music and mayhem is almost here! The kids will have a very messy ball of a time.
When: 6 – 7 July 2019
Where: Ticketpro Dome, Northumberland Rd and Olievenhout Ave, North Riding, Johannesburg
Ages: 5+
Contact: http://www.nickelodeonafrica.com/
Peppa Pig LIVE! (Kempton Park)

This listing might be a bit ahead of schedule but those of you who have Peppa Pig fans at home, might just want to start planning for this fun-filled and interactive showcase. This action-packed live stage show is especially designed to give young fans an unforgettable first live theatre experience ... Fans will be laughing, cheering and dancing – just like Peppa!
When: 20 – 29 September 2019
Where: Emperors Palace, 64 Jones Road Kempton Park, Johannesburg, 1620
Ages: All
Contact: Peppa Pig Live | Johannesburg
STOMP Johannesburg 2019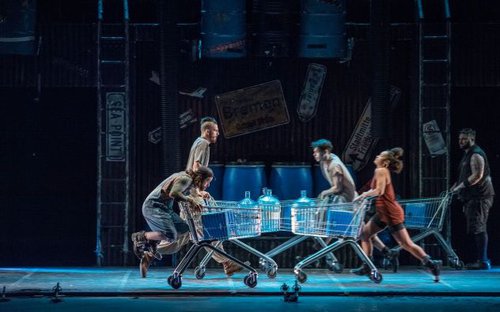 STOMP is a unique blend of rhythm, movement, comedy and dance. This entertaining show cannot be missed. Make sure to book our tickets early.
When: 20 August - 8 September 2019
Where: Montecasino's Teatro
More Information: STOMP Johannesburg
Madagascar JR, Johannesburg
Jill Girard and Keith Smith bring to life for the very first time on stage at The Peoples Theatre, the popular Madagascar. A Musical Adventure JR, providing children, parents and all those with a love of joy and laughter, the ideal family entertainment over the coming winter months.
When: 3 June - 4 August 2019
Where: Joburg Theatre
More Information: https://bit.ly/2JjpjKg
National Geographic, Weird but True
Kids and adults can have fun and celebrate everything Weird But True! The exhibition will be entertaining, brain-bending, with visually amazing photos, games and installations.
When: 16 June 2019 - 14 January 2020
Where: Sci-Bono Discovery Centre
More Information: https://bit.ly/30gHDKX
Lifestyle (Indoor and Outdoor Activities & Excursions)
Moonlight Mazes at Honeydew Mazes (Honeydew)
Explore the Giant Maze and solve a quiz in the dark as part of a team of 2 or 4! Afterwards, everyone wins & ice cream and the participants get to enjoy their own picnics under the stars. Don't forget to pack all your favourite picnic treats and a torch. Booking is essential.
When: 30 March – 18 May 2019
Where: Honeydew Mazes, 82 Boland Rd, Zandspruit, Johannesburg
Ages: 5+
Contact: http://honeydewmazes.co.za/
Toyzone Kids' Cycle Race

This kids' cycle race is in support of the Smile Foundation (a non-governmental organisation with a comprehensive health care vision for children living with facial conditions) and promises an extive day of cycling and fun for the entire family.
When: 26 May 2019
Where: Melrose Arch
Ages: All
Contact: https://bit.ly/2GiF8PN
Medieval Fayre 2019: Viking Invasion (Muldersdrift)
This is the perfect annual event for those of you who want to experience (and teach our kids about) life during the middle ages. This year's theme is Vikings, so expect battles, beards, stocks, swords, archery, meat, ale and a medieval market.
When: 08 June 2019
Where: La Vue Lodge, Plot 161, Nooitgedacht, Muldersdrift
Ages: 2+
Contact: http://www.medievalfayre.co.za/
Capital Craft Beer Festival (Pretoria)
Ok, I hear you. This is not your typical kid-friendly event, but this beer and music festival does have a kids' area and also offers non-alcoholic drinks. No kids between 13 and 17 years allowed at the festival.
When: 15 June 2019
Where: Pretoria National Botanical Gardens, 2 Cussonia Ave, Brummeria
Ages: 0 – 12, Adults
Contact: https://www.capitalcraft.co.za/
Geek Fest 2019 (Pretoria)

Attention all RoboWars, CosPlay, Craft Stalls and LARP fans: the pop-culture lifestyle festival, Geek Fest, is almost here and this year's theme is ' Big in Japan'.
When: 28 – 30 June 2019
Where: Sun Arena, Time Square, 209 Aramist Avenue, Pretoria
Ages: 5+
Contact: https://www.geekfest.co.za/
Momee and Babee Expo (Midrand)
Explore and buy the latest products and services for pregnant moms, babies and toddlers at this family-friendly exhibition.
When: 5 – 7 July 2019
Where: Gallagher Convention Centre, 19 Richards Dr, Halfway House, Midrand, Joburg
Ages: All
Contact: http://momeeandbabee.co.za/
Acrobranch Outdoor Activity Parks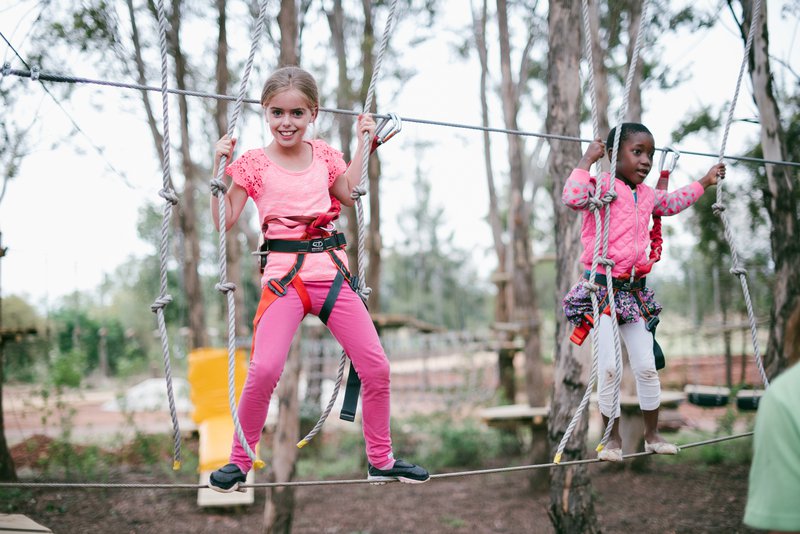 We recently wrote an article on why gross motor skills development is so important in early childhood development with tips on how to develop gross motor skills. This holiday, make a point to get the kids outdoors, to play in nature and to just let them be kids. The best (and safest) place to do this is definitely an Acrobranch venue near you. Find out more about Acrobranch here.
When: Wednesday - Sunday: 09h00 - 17h00
Where: Johannesburg North: Melrose Park | Johannesburg East: Huddle Park, Linksfield |Centurion: Sunlaws Estate, Olifantsfontein | Pretoria North: Honingnestkrans | Pretoria East: Rosemary Hill
Gold Reef City Theme Park
For an indoor or outdoor family destination, visit Gold Reef City – they have a large amusement park offering thrill rides and tamer family rides, a 4D theatre, a cinema, a mining museum with an underground mine tour as well as the Lyric Theatre.
When: During School Holidays: Monday - Sunday: 09h30 - 17h00
Where: C/O Northern Parkway & Data Crescent, Ormonde
Swartkrans Go-Karts
Kids will have access to a monster 700m track! The longest and most exciting Go-kart track in Gauteng! The venue is also a great kids party venue and as from the 6 July 2019, and then every Saturday thereafter, they will be hosting the Cradle Market.
Where: 56 Hekpoort Road Krugersdorp
More Information: Swartkrans Go-Karts
World of Golf

In Jo'Burg you will find 18 hectares of land dedicated to fun, family, friends, play, the outdoors, leisure and sport. The venue is themed around the game of golf, World of Golf is the leading golf and family leisure park in South Africa. Also, one of the best choices when it comes to a kids party venue.
Where: Maxwell Dr, Waterval 5-Ir, Midrand
More Information: World of Golf
City Sightseeing Johannesburg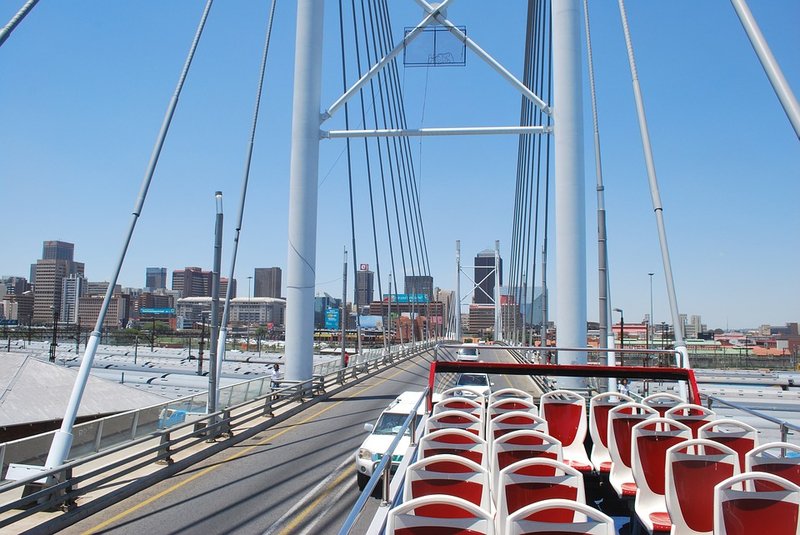 My son is obsessed with buses at the moment, so we will definitely be hopping onto the Hop-on Hop-off sightseeing bus to explore our hometown this holiday, as they are currently running their 3-for-1 special.
Plus, we can take the Gautrain to Park Station (the first hop-on point), which means we get to ride on a high-speed train as well. 
When: Monday - Sunday (incl. public holidays): 08h00 - 19h00
Where: Gautrain Park Station | The Zone, Rosebank
Grand Prix Cross Country Fun Run | Potchefstroom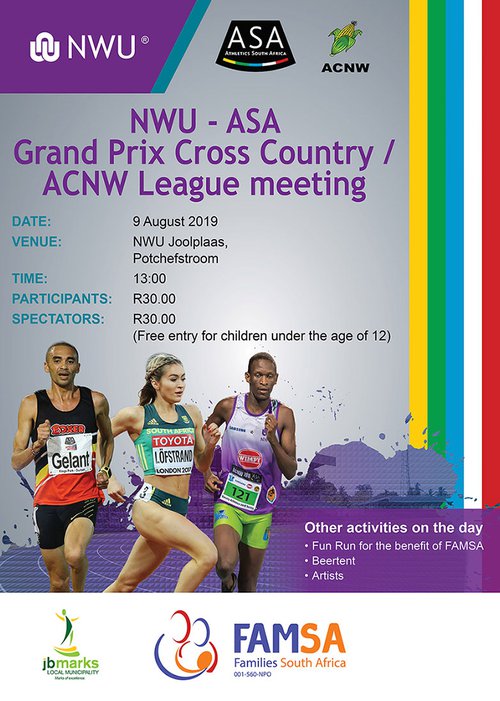 Take the kids out for some fresh air and exercise at the Grand Prix Cross Country Running event. The event is in aid of FAMSA - Family South Africa.
When: 9 August 2019
Where: Potchefstroom
More Information: Fun Run
Activities in Johannesburg for under R 100.00
In many households, this time of year is often characterised by saving as we prepare for the summer holidays and the festive season. That does not mean, however, that we cannot spend some much-needed down time with our families – we have recently, therefore, put together a post aptly named, inexpensive outdoor activities for families with kids in Johannesburg.
Home Entertainment Activities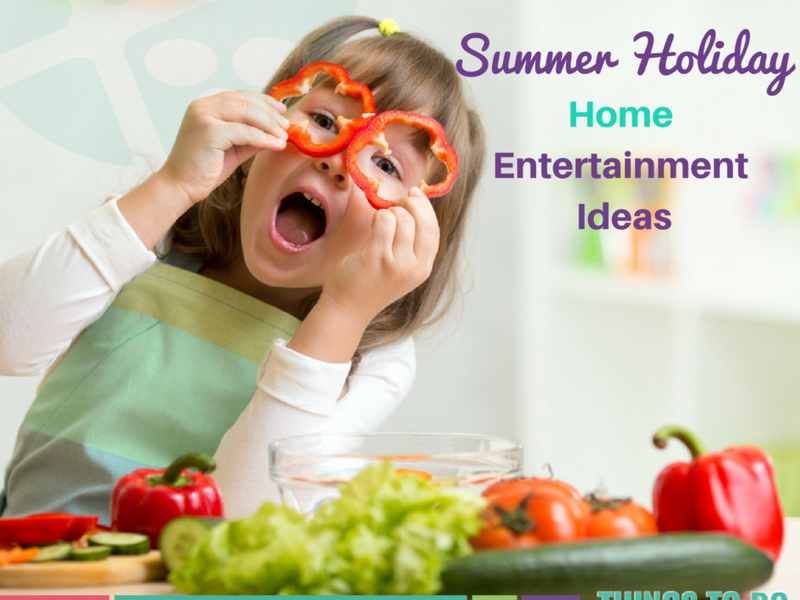 For those of you who are not taking leave but want to ensure that the kids are entertained at home while you are at work, we have put together some easy (and fun) ideas on keeping your kids stimulated and entertained.
Family-Friendly Markets
Take a relaxed stroll through one of the family-friendly markets, while you soak up the sun, browse, shop and enjoy a bite to eat.Fourways Farmers Market
When:   Every Sunday: 09h00 - 16h00
Where: C/O William Nicol Drive and Montecasino Boulevard, Fourways
Cradle Market | Swartkrans Go-Karting
The new lifestyle market in the Cradle of humankind. Enjoy arts, crafts and live entertainment every month.
Where: Cradle of Humankind Gauteng, 56 Hekpoort Road
When: Starting on the 6 July 2019 and then every Saturday
Go to: Swartkrans Go-Karts
Bryanston Organic Market
When: Every Thursday & Saturday: 09h00 - 15h00
Where: 40 Culross Rd, Bryanston, Johannesburg
The Blubird Wholefood Market Birnam
When: Every Sunday: 09h00 - 14h00
Where: Blubird Shopping Centre, C/O Atholl-Oaklands Rd and Fort Str, Birnam
Rosebank Sunday Market
When: Every Sunday: 09h00 - 16h00
Where: Rosebank Mall, 50 Bath Avenue, Johannesburg
Want to visit even more markets this holiday? Then read our blog post, must-visit family markets in Gauteng.
Picnic Spots & Braai Spots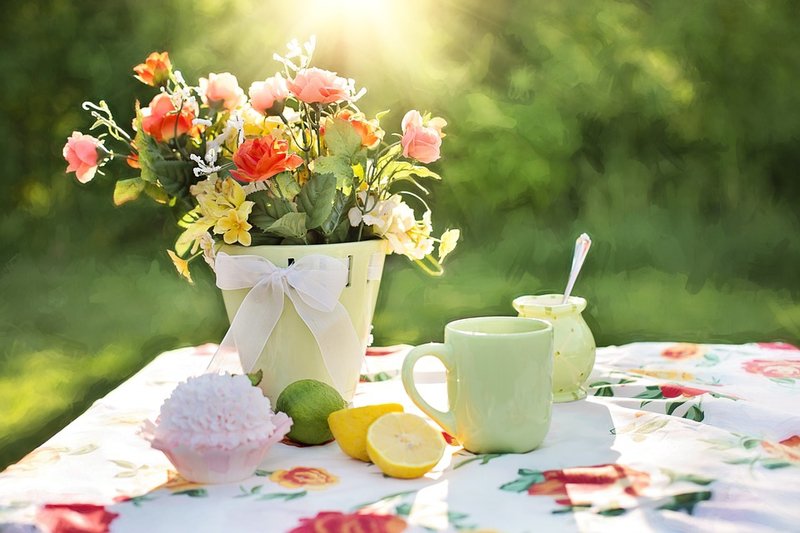 It sounds counter-intuitive, but, Johannesburg is the absolute best place for a family picnic (and a braai) during winter. Spread out a comfortable blanket, pack in your favourite treats, a flask of hot chocolate or coffee and a ball for the kids and simply relax in the warm and soothing sun.
Be sure to read our list of Gauteng's favourite picnic spots (including picnic spots in Pretoria). 
Child-Friendly Restaurants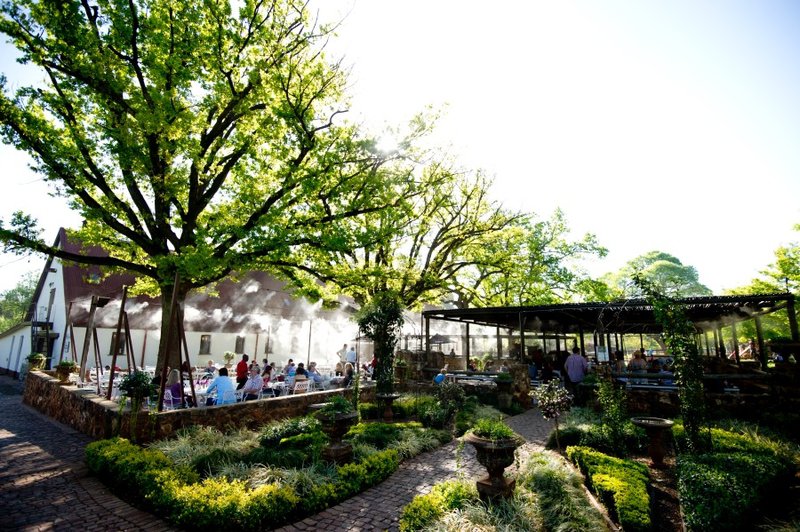 We have put together a guide to 53 child friendly restaurants in Johannesburg and surrounds, conveniently sorted into the 4 major areas (North, East, South & West).
Accommodation
Why not take the family to the ATKV Buffelspoort Resort where the kids can enjoy loads of fun activities. This winter they are also offering a special, where you can enjoy out of season prices. They also have a fabulous winter entertainment programme.
More information: ATKV Buffelspoort
Soak up the sun, breathe in as much fresh air as possible and cuddle up with your loved ones this winter. And remember, collect those priceless memories and share these with us on social media!
xxx
Alexa