Fun Things to do in Johannesburg this Easter & Autumn 2019
Autumn is around the corner and although it is still warm, the days are becoming shorter, the night's longer (and cooler) and the sunlight is losing its harshness, lending the world a softer glow. After a very hot summer in Johannesburg, I am eagerly awaiting the moderately warm sun and cooler air of Autumn and I cannot wait to indulge in some much-needed quality time during the upcoming Easter festivities and school holidays.
Here is what's on in Johannesburg this Easter and Autumn:
(Read our blogs to find out what's on in Cape Town - Easter 2019, what's on in Durban this Easter and What's on this Easter & Autumn on the Garden Route 2019.)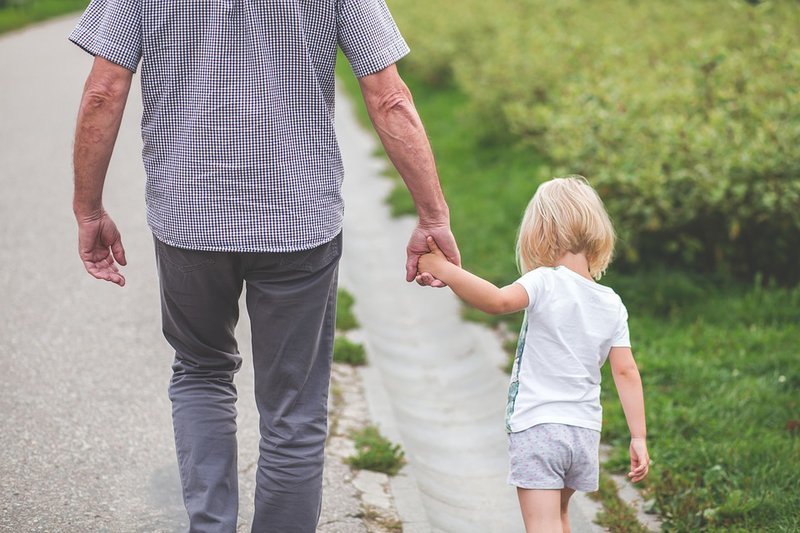 Kid-Friendly Events this Easter and Autumn 2019
Easter Weekend Events 2019, JHB
Easter Egg hunt and fun activities at Acrobranch Pretoria and Johannesburg
Join Acrobranch for loads of fun and entertainment this Easter! Not only will you get to enjoy your favorite tree-top adventures with their "Acro-Bunny" instructors, they have a GREAT "Bunny Hop" game for you to enjoy too! On Sunday they are hosting an Easter egg scavenger hunt in the forest at 11 am. Adventure awaits you this Easter at Acrobranch!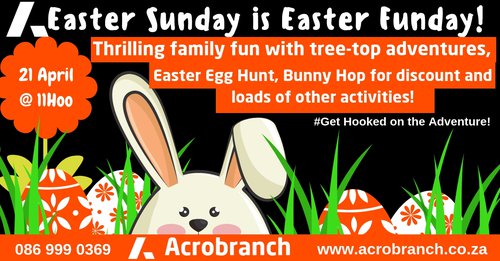 Contact an Acrobranch Adventure Park near you!
Emerald Resort & Casino Easter egg hunt
Emerald Resort & Casino is hosting an Easter egg hunt, unwind and take a relaxing stroll through the Emerald Easter Sunday Market while the kids have a blast hunting for moreish chocolate eggs at the Easter egg hunt. If you would like to experience the Animal World residents by night, don't miss the Easter Night Walk.
When: 21 April 2019
Where: Emerald Resort & Casino
More Info: Contact Emerald Casino
Easter LEGO Building experience at The Zone @ Rosebank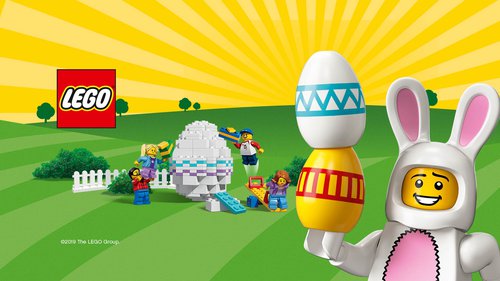 Build your own egg-citing experience at The Zone @ Rosebank. Delight all ages with a mini LEGO theatre, oversized LEGO pits, as well as DUPLO areas for the littler ones.
Kids will have a blast going on an Easter egg hunt throughout the centre. Each participant will start their adventure with an Easter egg passport, which will take visitors on a journey to different areas jam-packed with Easter eggs and interactive LEGO building activities!
Collect a passport with an Easter fun map at Krispy Kreme that'll guide your through the adventure. Identify the Easter eggs in each area and mark it off on the passport. Once you've completed the egg-citing LEGO building experience, your passports will be entered into a draw, where you stand a chance to win a LEGO hamper to the value of R5 000!
When: 15 -22 April
Where: The Zone at Rosebank, Krispy Kreme
More info: Contact The Zone at Rosebank 011 537 3800
Easter Fun on The Square at Silverstar, Muldersdrift
Join some Easter family fun suited to all ages at the Square at Silverstar. Guests can expect a roller rink, a game zone filled with loads of exciting games, a face painter, a balloon sculptor, and of course, Easter egg hunts! The Easter Bunny will be making a special visit at the Fun Zone to hand out some Easter eggs.
Kids can enjoy fun kiddies' movies on a state-of-the-art high definition outdoor screen.
Showcase your very own creations with the sand art and ceramic painting on offer. There will be loads of prizes up for grabs throughout the weekend.
When: 19 -22 April 2019
Where: Silver Star casino, Montecasino
More Info: Contact Silver Star Casino
Easter on the Piazza at Montecasino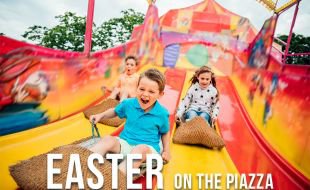 Montecasino is celebrating all things family and fun at their Easter on the Piazza celebration! You can expect loads of fun for everyone, as the Montecasino Piazza at this family-friendly Easter event with plenty of entertainment to keep the kids busy. Expect everything from giant inflatables and interactive games, to a kiddie's creative corner and dedicated Hopper Squad to thrill the little ones. Make a day out of it and book lunch at one of the vendors, Milk & Honey, Hussar Grill, Malt Barrel & Fire, Ocean Basket, Portulgalo or Col'Cacchio.
When: Friday, 19 April 2019 to Monday, 22 April 2019
Where: Piazza, Montecasino
More Info: Contact Montecasino
2019 Nissan Easter Festival, Kyalami Park Equestrian
At the 2019 Nissan Easter Festival you will find an Easter egg hunt, dog agility show, Lipizzaner show, horse carriage race, fancy dress class and so much more. There will also be a family market to wander through and a Kids Zone to keep the kids entertained.
When: 13 – 22 April 2019
Where: Kyalami Park Equestrian
More Info: Contact Kyalami Park Equestrian
Weekend Market Kids World Easter Egg Hunt
Don't miss out on the Easter Egg Hunt at the Weekend Market JHB. There will also be loads of fun entertainment and rides to keep the little ones busy at the Kids World.
When: 20 April 2019
Where: Weekend Market JHB
More Info: Contact the Weekend Market JHB
Beacon Bunny Easter Egg Hunt, Johannesburg and surrounds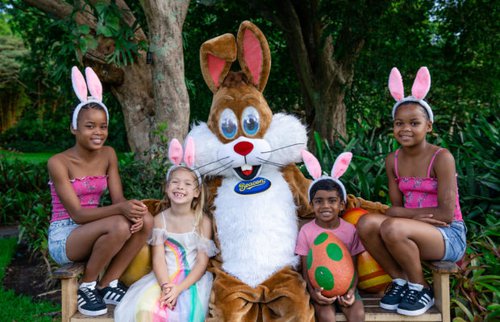 The Beacon Bunny and his friends will be travelling all over the country with the sole purpose of spreading love…and chocolate! Don't miss out on all the fun! This year, the Beacon Bunny also has 50 000 Beacon Marshmallow Eggs that he will donate to charity. Help him to collect all of his eggs is when you play the Beacon Eggsplorer Game.
Join him at the following venues- but do not forget to register online here.
Carnival City
Dates: 19, 20 and 21 April 2019.
Johannesburg Zoo
Dates: 21 April 2019.
Maponya Mall
Dates: 19, 20 and 21 April 2019.
Sun City Easter Hunt
Dates: 19, 20 and 21 April 2019.
Rand Show
Dates: 19 and 28 April 2019.
Botanical Gardens
Dates: 20 and 21 April 2019.
Arts & Culture
Seussical The Musical Jr
If you are looking for a family outing which will have you rollicking with laughter and rhyme, be sure to get tickets to this fabulous Broadway show.
Where: People's Theatre, Joburg Theatre Complex, Loveday St Johannesburg, Gauteng
When: 09.03 – 28.03.19
More Information: http://webtickets.co.za/events/featured/seussical-jr/1464952863
Disney On Ice presents Magical Ice Festival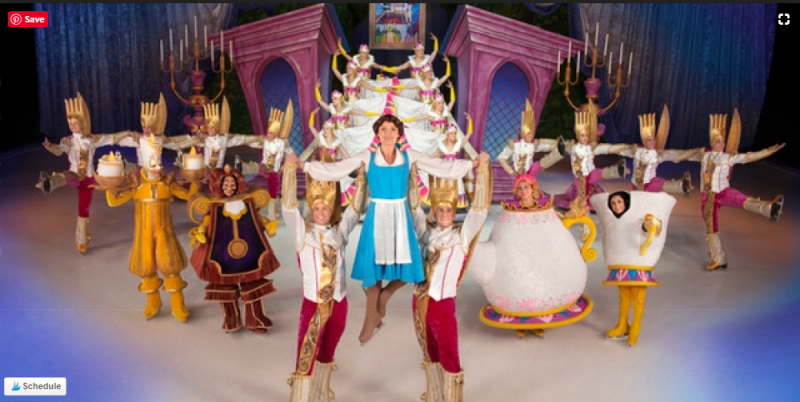 Get ready to enter a winter wonderland featuring the most magical moments as Disney On Ice presents Magical Ice Festival, an all-new live production coming to South Africa, including Pretoria for the first time! Families of all ages will be delighted by adventurous moments from Disney's The Little Mermaid, Tangled, Beauty and the Beast and Frozen, in a brand-new ice spectacular. Book at Computicket.
Where: Pretoria: Time Square, Menlyn Maine | Johannesburg: Ticketpro Dome
When: Pretoria: 14 – 17.06.19 | Johannesburg: 21 - 30.06.19
More Information: Disney on Ice
Lifestyle
Denim Walk to Raise Funds for Rare Diseases
Support the fundraising efforts of Rare Diseases South Africa, in conjunction with Genetic Alliance South Africa, and help increase the visibility of rare diseases and congenital disorders. Participants can choose between a shorter wheelchair-friendly walk or a longer hike and are encouraged to stay after the walk for a relaxing family afternoon strolling through the market.
Where: Walter Sisulu Botanical Gardens
When: 23.02.19
More Information: Denim Walk
Boobaloo Expo for Moms
If you are a new mom or a mom-to-be, head on over to this expo for maternity and breastfeeding clothing, teething jewelry and accessories.
Where: Sun Arena, Menlyn Maine
When: 01.03.19 – 03.03.19
More Information: Computicket
Wild Wild West 2019
Become your inner Clint Eastwood and travel back in time to 1885: a time of cowboys, cowgirls, ranchers, rustlers, bandits, saloon girls, 'injuns', sheriffs, and gunslingers. This fun event will feature a fancy dress challenge, the Quick Draw Quiz, blackjack tables at the Last Chance Saloon, Mexican standoff games, tombola, horseshoe toss and roping, a pie eating contest, a variety of stalls and much more.
Where: La Vue Guest Lodge, Muldersdrift
When: 09.03.19
More Information: Wild Wild West
Bright Young Chefs Workshop
If your child is a budding Masterchef, then be sure to book tickets to this baking workshop hosted by Bright young Chefs. Kids get to make their Easter bunny cupcakes!
Where: Bright Young Chefs, Cnr Gordon & Long Road, NORTHCLIFF, JHB
When: 21.03.19
More Information: https://www.quicket.co.za/events/66449-19032019-chocolate-cake-with-easter-fondant-topper/#/
The Dino Expo
This exciting exhibition, featuring life-size animatronics (yes, they move!) and static dinosaurs is a must-visit for any young dinosaur, nature or science enthusiast.
Activities included in the general entrance ticket: Wits University Fossil Display, Jurassic Tour, Dino Fossil Digging, Dino Coloring and use of the Jumping Castle.
Where: Fountain Valley Resort, Pretoria
When: 23 – 31.03.19
More information: http://thedinoexpo.com/
The Family Braai Picnic and Colour Festival
The biggest braai and picnic travel event, offering a venue for families to socialise and have fun. Expect music, water slides and a jumping castle.
Where: Fountain Valley Resorts, Pretoria, Gauteng
When: 06.04.19
More Information: Webtickets
Monster Jam
Monster Jam in SA for the first time!
There is no other action-packed live event or motorsports experience that compares to the thrill and excitement of Monster Jam. Unscripted and unexpected, Monster Jam delivers edge-of-your-seat, adrenaline-charged excitement for the entire family. Monster Jam is the larger-than-life sport that provides spontaneous entertainment for fans of all ages! Bigger, faster, louder, Monster Jam is as BIG as it gets! Book at Computicket.
Where: FNB Stadium, Johannesburg
When: 04.05.19
More Information: Monster Jam
The Welakapela Kids Festival
How wonderful - an art festival created specifically for children. Do not miss out on this 'first-of-its-kind' experience and enrich the kids' lives.
Where: Ruimsig Athletics Stadium, Roodepoort
When: 11 – 12.05.19
More Information: https://www.webtickets.co.za/events/kids-events/welakapela-kids-festival-kinderfees/1488036058
Sporting Events
The UV Run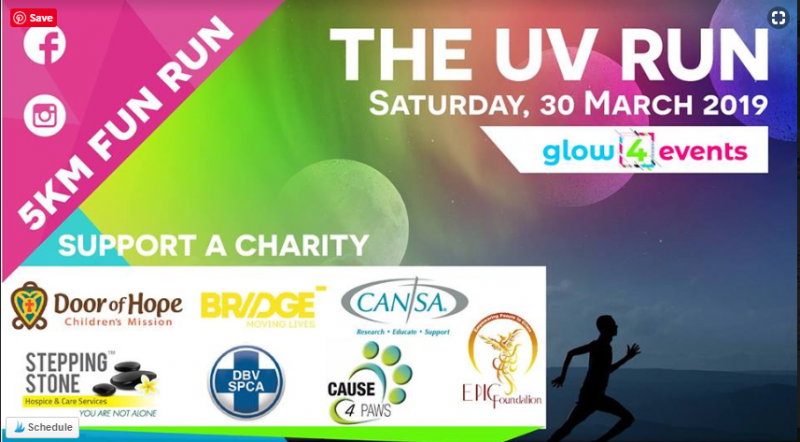 Join this fun 'glow in the dark' themed run and be sure to bring the kids along. The kid-friendly 'Bug Zone' is set to provide tons of entertainment in the form of face painting, balloon modeling and more.
Where: Rietvlei Zoo Farm, Alberton Johannesburg
When: 30.03.19
More Information: Tickets through Entry Ninja
Excursions & Activities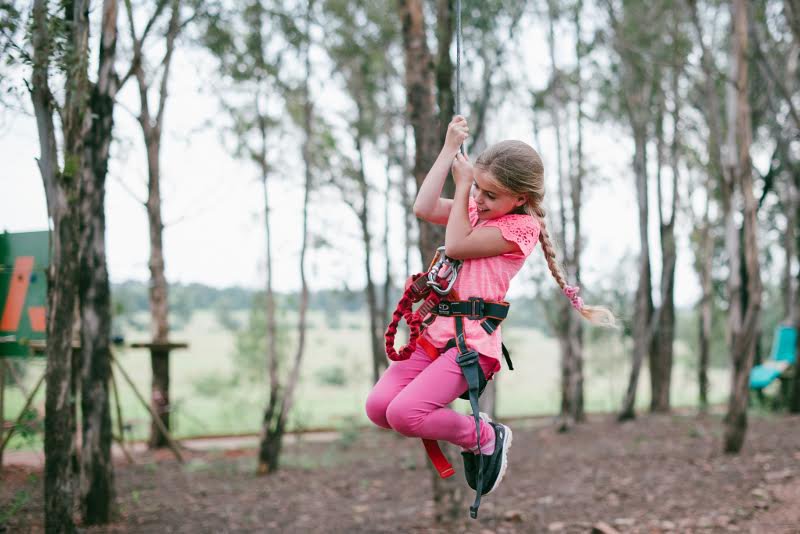 Take the kids on a safe, outdoor, obstacle adventure and let them experience your childhood memories of climbing trees and 'foefie' sliding. Acrobranch has 4 branches in the Gauteng area to choose from, so book an age-appropriate obstacle course, enjoy their zip line and try out the acro-bungy (it's amazing!).
When: Wednesday - Sunday: 09h00 - 17h00
Where: Johannesburg: Melrose Park & Huddle Park | Centurion: Sunlaws Estate, Olifantsfontein | Pretoria North: Honingnestkrans | Pretoria East: Rosemary Hill
Gold Reef City Theme Park
Africa's largest theme park promises an exciting and fun-filled day out. This family excursion must-visit has thrill rides, tamer family rides, a 4D theatre and a mining museum with an underground mine tour. A cinema, a variety of child-friendly restaurants and accommodation are also available.
When: During School Holidays: Monday - Sunday: 09h30 - 17h00
Where: C/O Northern Parkway & Data Crescent, Ormonde
A Trip on the Gautrain
South Africans are not used to the public transport systems found in Europe and the USA, so the Gautrain, with all its bells and whistles, is something exciting. And let's be honest, kids love trains! Take the kids on an excursion to Rosebank for some Bubble Waffles at Plan B (yum!) or to OR Tambo International and marvel at the airplanes.
When: Monday - Sunday, approx.: 05h00 - 21h00 (exact times vary according to the station)
Where: Choose your closest station: Park, Rosebank, Marlboro, Midrand, Centurion, Pretoria, Hatfield, Rhodesfield, ORTIA
Markets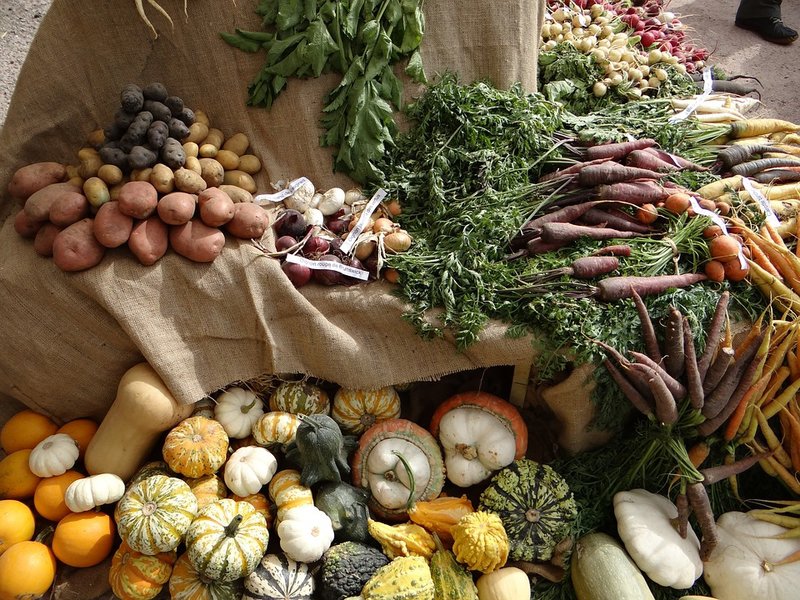 Offering a festive atmosphere with artisanal & fresh, homemade treats, handmade products and more, markets are often a popular family destination:
Fourways Farmers Market
When: Every Sunday: 09h00 - 16h00
Where: C/O William Nicol Drive and Montecasino Boulevard, Fourways
Bryanston Organic Market
When: Every Thursday & Saturday: 09h00 - 15h00
Where: 40 Culross Rd, Bryanston, Johannesburg
The Blubird Wholefood Market Birnam
When: Every Sunday: 09h00 - 14h00
Where: Blubird Shopping Centre, C/O Atholl-Oaklands Rd and Fort Str, Birnam
Rosebank Sunday Market
When: Every Sunday: 09h00 - 16h00
Where: Rosebank Mall, 50 Bath Avenue, Johannesburg
Read our blog for more must-visit family markets in Gauteng.
Child-Friendly Restaurants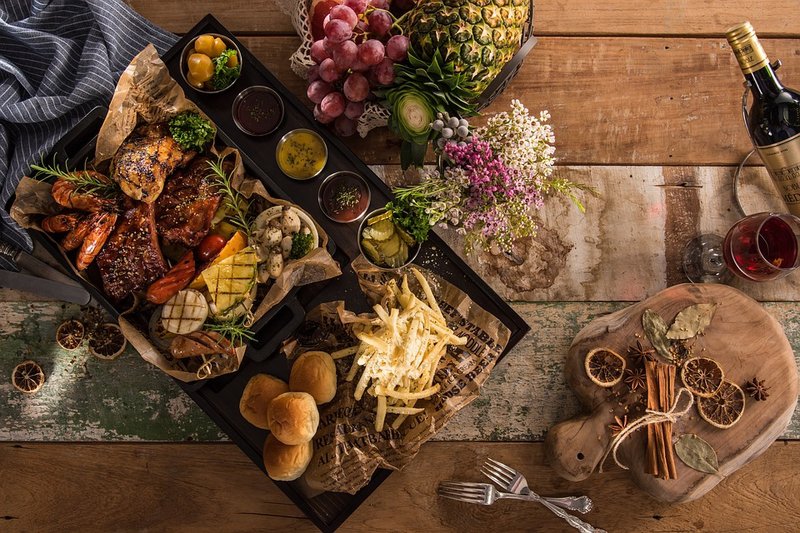 Johannesburg has a variety of fantastic family-friendly restaurants on offer - find our ultimate list of child-friendly restaurants in Johannesburg here.
Picnic Spots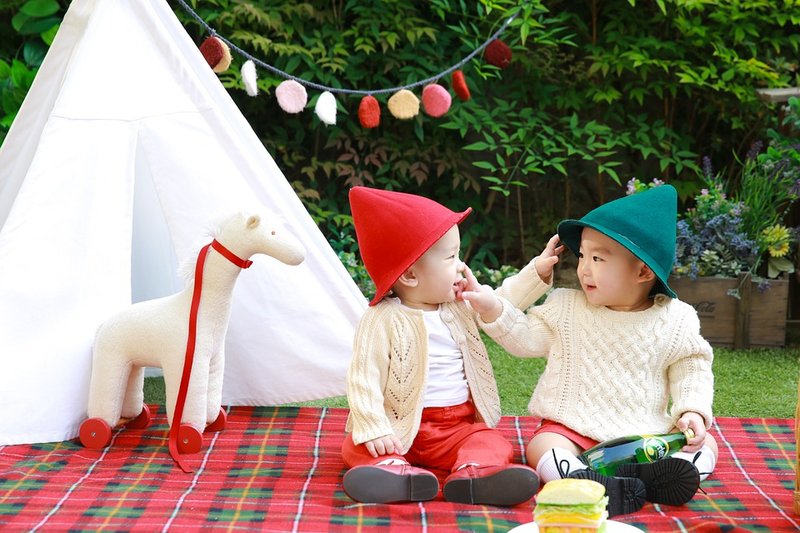 There is no better way to relax than with a family picnic in the tranquillity of nature. Click on the link for our list of favourite picnic spots in Johannesburg and surrounding areas.
Accommodation

Getaway from it all at the ATKV Eiland Spa Resort in Limpopo, where the weather is always (mostly:) sunny. You have access to great accommodation as well as fun child-friendly activities. They are running an April Promotion, so don't miss out.
For more information visit ATKV Eiland Spa
There are many more ATKV Resorts, here are some more fabulous promotions from the ATKV Buffelspoort Resort and the ATKV Klein Kariba.


Happy Easter all! Tell us what you are up to these holidays? We love to hear from our fans!