Kids Indoor Play Venues in Johannesburg 2020
Kids Indoor Play and Party Venues in Johannesburg
Don't you just hate those cold and overcast or rainy days when the kids are stuck indoors and your house looks like a re-take of Jumanji? Let's face it, we are a nation which loves spending time in the outdoors (even our houses are built around this principle) and we are often at a loss at what to do when we have to stay indoors. Thankfully, there are a number of indoor play venues with coffee shops in and around Johannesburg, which allow us to go out (even if not outdoors).
Also read indoor play venues in Cape Town and indoor play venues in Durban.
Here are even more kids party game ideas.
Here are our top choices:
Things to do with Kids: Indoor Play and Party Venues
Avalanche (Fourways)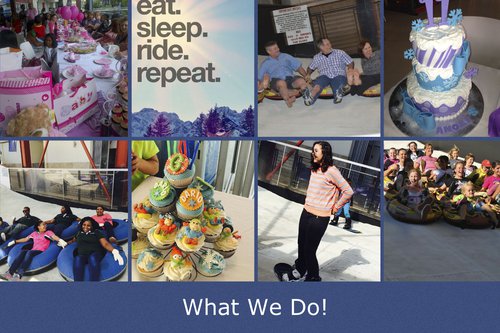 This indoor play park and party venue (offering parties in primary colours as decoration with freshly popped popcorn and party packs) boasts a 65m indoor ski slope! So take the kids and go skiing, snowboarding, bumboarding or even tubing!
Contact: Avalanche
Address: Cedar Square Shopping Centre, Fourways
Ages: 3+
Artjamming (Melrose Arch)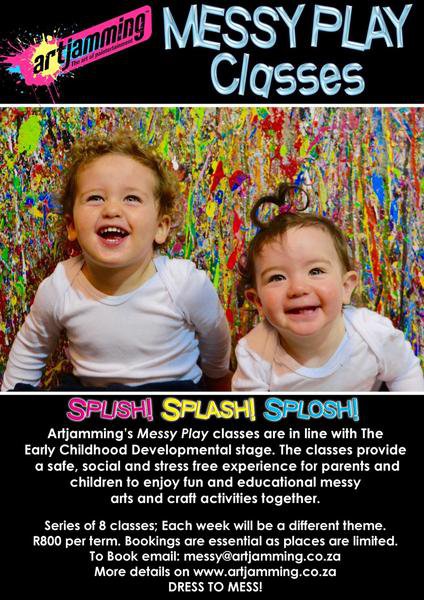 Let the kids explore and unleash their creativity with this 'paintertainment' offered by Artjamming. Choose from various sized canvases, easels, non-toxic acrylic paint colours (all on tap), brushes and tools and let their imaginations go wild. It's so much fun you will want to join in.
Artjamming also hosts birthday parties (they offer party packs and catering and do the set up and clean up), mom and kids painting classes and messy play classes.
Contact: http://www.artjamming.co.za/home.html
Address: Shop 27 The Piazza Melrose Arch Shopping Centre Atholl Oaklands Road gauteng ZA 2076, Atholl Oaklands Rd, Johannesburg
Ages: All
Bounce Trampoline Park (Menlyn, Midrand & Fourways)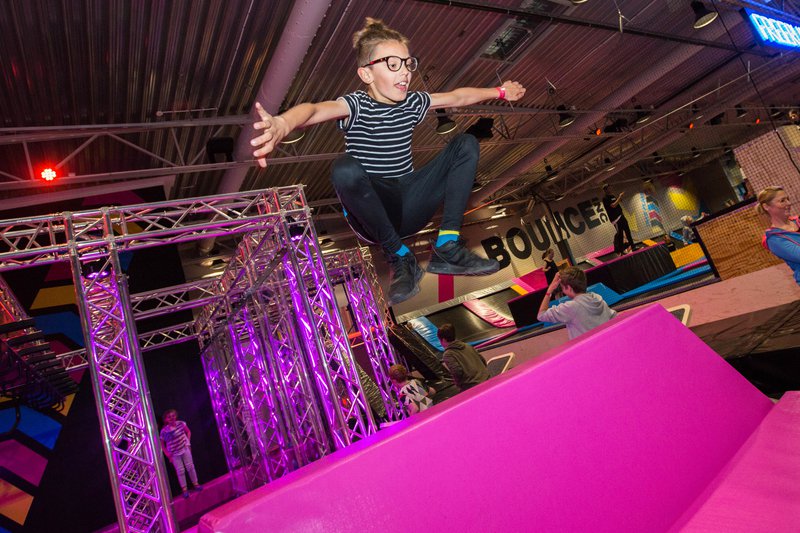 I simply love the Bounce slogan: 'Unleash your free spirit'! It suits this indoor play and adrenaline centre perfectly. Suited to all ages (minimum age: 3), Bounce has various areas for various skill sets, all offering high energy fun.
Bounce also offers a variety of birthday party packages, which include photo booth and party snacks and packs. The birthday child also gets a FREE Bounce pass for their next visit!
Contact: Menlyn Branch | Midrand Branch | Fourways Branch
Address: Menlyn Maine Central Square, Amarand Ave, Waterkloof Ext 2
Waterfall Lifestyle Centre, C/O Waterfall Dr & Country Dr, Midrand
Fourways Mall, C/O Fourways Boulevard & William Nicol Dr, Fourways
Ages: from 3+
iJump Trampoline Park (Strubens Valley, Boksburg North)
This indoor play centre is a trampoline park offering various age & skill appropriate trampoline areas, a foam pit, dodgeball and basketball hoops. For toddlers, this party & play venue has created a specific iKidz area (featuring its own foam pit, climbing wall and trampolines) for children aged 2-5.
The birthday party packages include:
A dedicated party leader – to ensure your guests are having the MOST fun possible! A pair of awesome iJUMP grip socks! A private party room for 45min – that you may decorate to suite your party theme! A printed photo of the party group in an iJUMP frame! A special gift for the Guest of Honour!
Contact: http://ijump-trampoline.co.za/
Address: Clearwater Crossing, C/O Hendrik Potgieter & Christiaan de Wet, Strubens Valley
East Rand Mall, Bentel Ave, Boksburg North
Ages: iKidz: 2 - 5 & iJump: 6+
Kids Unleashed (Alberton)
Kids Unleashed is a family-friendly indoor entertainment venue providing a safe environment for kids to play in. Various kids party packages and platter options are available. This party venue offers a complete solution (including setup, decorating, food, beverages, snacks, cakes etc).
Contact: http://kidsunleashed.co.za/our-services/
Address: 29 Louis Trichardt Str, Alberton
Ages: 3+
The Fun Company (Pretoria, Modderfontein, Rosebank, Bedfordview)
The Fun Company offers exactly what its name promises, namely, fun. Expect various activities including bowling, arcade games, bumper cars, 4D cinema, glow mini-golf and a laser maze.
The Fun Company offers a range of birthday party packages for all ages across their Tenpin Bowling, Spin Zone Bumper Cars or Arcade game offerings. Staff can assist with the party decorating.
Contact: http://www.thefuncompany.co.za/birthdays
Address: The Grove Mall, Pretoria
Menlyn Park Shopping Centre, Pretoria
Greenstone Mall, Modderfontein
Eastgate Mall, Bedfordview
The Zone @ Rosebank, Rosebank
Ages: 4+
Roll Egoli (Bryanston)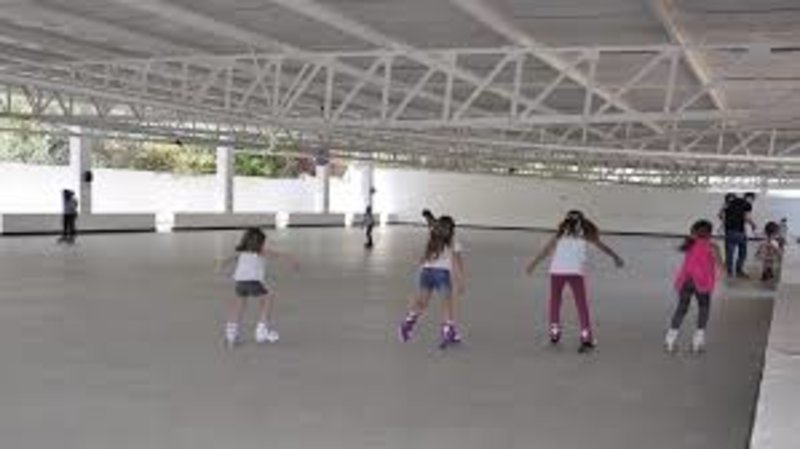 This indoor and outdoor venue is an all-weather roller skating rink (do you remember how much fun you had donning those skates as a kid?!?) offering hours of family or birthday party fun. The treed garden has some chickens with a playground and trampoline for the younger kids to enjoy and the restaurant on site offers mouthwatering wood-fired pizzas as well as Italian Gelato.
As a party venue, expect a variety of party packages for your roller-blading party!
Contact: Roll Egoli
Address: 296 Main Rd, Bryanston
Ages: Suitable for older children
Hyto Tyto (Olifantsfontein)
This playpark and child-friendly restaurant offers indoor maze and toddler area, as well as an outdoor area with slides, a BMX track, fairy garden and much more.
Contact: https://www.facebook.com/hytotyto?_rdc=1&_rdr
Address: Black Korhaan Drive, Olifantsfontein 410-JR, Olifantsfontein, 1692
Ages: 0 - 13
Kiddielicious (Bedfordview)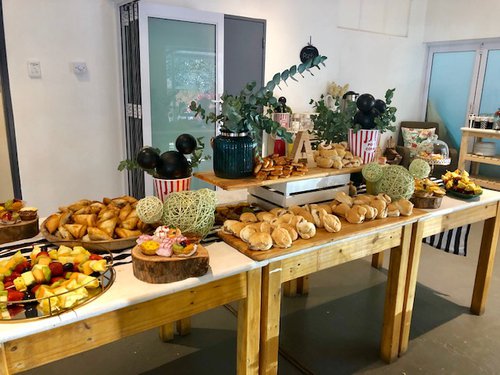 A popular family lifestyle centre, this cafe and party venue offers private parties as well as kids parties hosted in the kid-friendly restaurant. The private party venue offers a large indoor area, flowing out onto a covered patio and a beautiful, fully shaded garden & kids play areas.
Contact: https://www.kiddilicious.co.za/
Address: 15 Nicol Rd, Bedfordview, Germiston, 2008
Ages: All
Kidzville Kids Party Venue (Kempton Park)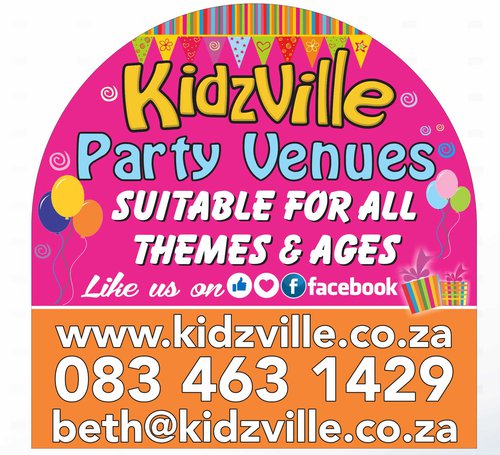 This kids' party place has 3 exclusive use party venues (with their own large lapa area and built-in braai, toilets, fenced and gated play areas, as well as plenty of shade and grassed areas) each suitable for different age groups.
Contact: https://kidzville.co.za/
Address: 81 Main St, Brentwood Park AH, Kempton Park, 1505
Ages: 2+
The Kids Gym (Fourways)
This indoor play area and gym boasts a variety of equipment and classes for kids. The venue offers two themed party packages, each including balloons, party packs, some snacks and party entertainment.
Contact: https://thekidsgym.co.za/
Address: Cedar Square Shopping Centre, Cedar Rd, Fourways
Ages: 18 months+
Let us know what you think of these venues via our various social media channels and send us pictures!
xxx
Alexa