What's on for Families in Johannesburg this Summer 2019|2020
There is nothing more magical in Jhb than a typical summer lightning storm. All the noise and electricity light up the sky and the rain freshens up the next beautiful summers day. When I was growing up, a storm would make me know that the summer holidays were just around the corner bringing all sorts of fun things to do. The weather in Jhb makes it perfect for markets, festivals and outdoor activities. And of course, who would want to be in Jhb without knowing you have the hottest and hippest live shows on your doorstep. There is a little bit of everything for everyone this summer.
(See what's on in Cape Town, Durban and on the Garden Route this Summer)
Read our Things to do With Kids under R100 in JHB and Family friendly picnic spots in Johannesburg for other ideas of what to do!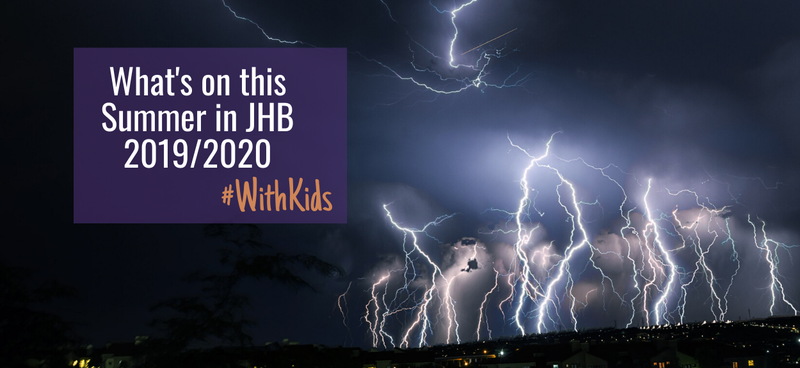 What's on this Summer 2019/2020
November 2019- January 2020
OUTDOOR ACTIVITIES
Family Festival
Family festival returns Rietvlei Zoo Farm this year. Focused on entertainment for the whole family, they are sure to satisfy your taste buds with a variety of gourmet food, designer cocktails, children's playground, ample seating, live entertainment and picnic spots. Be part of the family, Invest in your memories.
General Admission Pre-Sold: R100
General Admission At The Gate: R150
Children (Aged 6-12) Admission Pre-Sold: R50
Children (Aged 6-12) Admission At The Gate: R100
Babies (Aged 0-5) Admission: FREE
When: 14 December at 12:00 – 15 December at 00:00
Where: Rietvlei Zoo Farm, 101 Swartkoppies Road R554 Johannesburg
Who: All ages
For more information: email dinobiani@gmail.com
Visit https://www.facebook.com/famfestsa/
Classic Car Show
Go on and join in and give back this Christmas at the Classic Car Show. Here they do Charity christmas gifts for underprivileged Kids. Bring your family along for tons of Entertainment, a kids world, water park, slides, pools, boat rides, jumping castles, live entertainment, a flea market and more...
Free entrance
When: Sunday, 1 December 2019 from 09:00-17:00
Where: 1 Rifle Range Road, 2013 Johannesburg
Who: All ages
For more information: email info@weekendmarketjhb.co.za
Visit http://www.weekendmarketjhb.co.za
Modderfontein Farmers Market
Go and enjoy a family friendly market, set in the beautiful gardens of Franz Hoenig Haus, where you can savour a wide variety of delicious food products and browse through their high quality crafts and garden plants on offer, whilst listening to the wonderful live music. Entrance is free and they have a range of activities, varying from market to market, that will keep the little one's busy too.
Entrance is Free
When: 7 December 2019 from 09:00-16:00
Where: Franz Hoenig Haus Gardens, High Street, 1619 Johannesburg
Who: All ages
For more information: modderfm@gmail.com or visit https://www.facebook.com/ModderfonteinFarmersMarket/
Novaseek Kids MTB Summer Camp
The Novaseek Kids MTB Summer camp is for children 6 – 18 years old. Drop your kids in the morning and collect them in the afternoon. They transport the children and their bikes to different MTB tracks every day. Each day includes a 3-hour MTB Skills clinic and a 1-hour leadership lesson where their team then guides the kids through the trails. Let your kids have fun while learning new skills and meeting new friends.
Week-pass (5 Days) R3995 per child
Day-Pass (1 Day) R480 per child
When: 09 December – 13 December
Where: Various mountain bike tracks in and around Pretoria
Who: 6-18 years old
For more information: email sunel@novaseek.co.za or visit Novassekk Kids MTB Summer Camp
LIVE SHOWS
Peter Pan on Ice
The world`s premier theatrical ice skating company, The Imperial Ice Stars, returns to South Africa with a brand-new show Peter Pan on Ice this December. Take a journey to Neverland in this classic tale of magic and make-believe, spectacularly staged on real ice. Showcasing 23 former World, European and National Championship-level skaters, the highly accomplished cast will astound and mesmerise audiences with their adrenaline-rich, dramatic performance.
Tickets from R150 to R450 according to seating placement
When: 08 December 2019 from 17:30-19:30
Where: The Teatro, Montecasino, Fourways
Who: All ages
For more information: email henry@theaterexperience.co.za
Visit https://www.pietertoerien.co.za/the-imperial-ice-stars-peter-pan-on-ice/
O.A.K Theatres Aladdin
A Whole New World for young and old... This production promises to enthral audiences, young and old. The production of Aladdin boasts with a cast of 30 performers that will take you on a journey with toe tapping music, witty dialogue and beautiful costumes. The popular story of Aladdin has a few interesting twists here and there which is true to the O.A.K. Youth Theatre style. Aladdin, struggles to accept his mediocre lifestyle and he wishes to rise above this current station. With a mix of contemporary pop songs and well-known classics, this musical will have you singing and toe-tapping gleefully.
Ticket prices range from R80 - R120 pp depending on seat placement.
When: 05 December 2019 – 08 December 2019
Where: Mardis Gras Theatre, Carnival City, Century Rd, Elsburg Rd, Brakpan, Boksburg, 1540
Who: All ages
For more information: email info@oakyt.co.za
or visit https://oakyt.co.za/
The Lion King Live in Concert
The all-new Disney film comes to life, screened and accompanied live by the Johannesburg Philharmonic Orchestra. This unique family entertainment experience combines the screening of Disney's The Lion King directed by Jon Favreau with a live orchestral performance of Oscar and Grammy-winning composer Hans Zimmer's original motion picture soundtrack that also features South African legend Lebo M.
Sun Arena, Times Square Casino, 209 Aramist Ave, Waterkloof Glen, Pretoria
Ticket rates depend on seating placement.
When: 17 to 19 December 2019
Where: Sun Arena, Times Square Casino, 209 Aramist Ave, Waterkloof Glen, Pretoria
Who: All ages
For more information: email info@jpo.co.za
Visit http://www.jpo.co.za
Marvel Universe Live

Marvel fans, assemble for this live, action-packed battle to defend the universe from evil. This all new show unites Spider-Man, The Avengers, the Guardians of the Galaxy and Doctor Strange in a race against time to recover the Wand of Watoomb before Loki gains control. This ancient artefact would allow Loki to achieve his eternal quest to crown himself ruler of the universe. Witness the cutting-edge special effects and immersive video projection in this legendary, live adventure.
Ticket prices from R195 – R595 | Babes in arms, under 24 months R50.
When: 24 January 2020 to 9 February 2020
Where: Sun Arena, Times Square Casino, 209 Aramist Ave, Waterkloof Glen, Pretoria
Who: All ages
For more information: email information@feldinc.com or visit Marvel Universe Live
EXHIBITIONS
Nat Geo Kids Weird But True! Exhibition
Kids and adults alike are invited to celebrate everything Weird But True! through wild, entertaining, brain-bending, visually stunning photos, graphics, games and installations.

For the first time on the African continent, this engaging and interactive exhibition gives young minds the opportunity to explore our amazing and very weird world. The exhibition is based on the successful Nat Geo Kids magazine feature and a best-selling series of books. The facts cover a broad range of topics including science, food and pop culture.
Museum entry rates apply
When: 16 June 2019 to 14 January 2020
Where: Sci-Bono Discovery Centre, Helen Joseph St, Newtown
Who: All ages
For more information: email info@sci-bono.co.za or visit https://www.sci-bono.co.za/index.html
More Summer Holiday Fun Activities in JHB
Have a Family Summer Picnic
Read this for a complete list of Johannesburg's favourite picnic spots.
Family Adventure Activities
Take advantage of the perfect outdoor weather and read this for 13 unbeatable adventure activities in Johannesburg.
Fun in the Sun: Theme Parks
Stoke City Adventure Park, Midrand
Visit South Africa's first ever floating obstacle course at the aptly named Aqua Park is bound to ensure a day of exhilaration with its series of inflatable slides, runways, jumping pillows, bouncers, swings, ramps, jumps, ladders, a trampoline, a slide, wiggle bridges and more! While here, make a day (or even a weekend) out of it and try your hand at water skiing and wakeboarding at the Cable Park.
When: Tuesday - Friday: 12h00 - 18h00 | Saturday & Sunday: 10h00 - 18h00
Where: Stoke City,C/O R562 & Olifantsfontein Road, Randjiesfontein,Midrand
Cost:     General Admission R 40.00 per person, Children under 8: Free
For more information: Stoke City Adventure Park
Gold Reef City Theme Park
Africa's largest theme park offers some of the tallest, biggest and fastest thrill rides, tamer family rides, a 4D theatre and a mining museum with an underground mine tour. A cinema, a variety of restaurants and accommodation also available. This destination has activities for everyone and allows for a fun-filled family excursion.
When: Open 7 days a week, Monday - Sunday, 09h30 - 17h00
Where: C/O  Northern Parkway & Data Crescent, Ormonde
Family Shopping: Markets
Everyone loves a good market - the fresh, often organic produce, the artisanal products, homemade clothing, arts and crafts and yummy food and drinks, always make for a relaxing family outing of browsing. Luckily Johannesburg has a very large variety of markets on offer:
Christmas Carols and Christmas Market, Dainfern College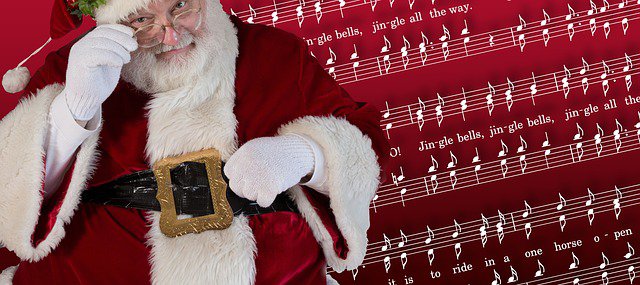 Join the Dainfern College family as they celebrate the festive season with Carlos in the hall followed by a Christmas market and picnic.
When: 29 November 2019
Where: Dainfern College
Visit: https://bit.ly/2CGM7ke
The Parkview Charity Christmas Market
Expect over a 100 stalls packed with crafts, gift inspiration, delicious food and plenty of Christmas spirit. There will be supervised kiddies entertainment as well as live performances. 
When: 29 November - 01 December 2019
Where: George Hay Park, Parkview
Visit: https://www.facebook.com/Nicarela/
Bryanston Organic and Natural Market's Moonlight Markets 
Expect a festive market focused on the children and their magical Christmas experience with festive spirit entertainment including magicians, jugglers, buskers, a Christmas-them puppet show and carols. 
When: 19 November  - 17 December 2019 | every Tuesday night 17h00 - 21h00
Visit: https://www.bryanstonorganicmarket.co.za/Events/
Read our recent blog post for a complete list of must-visit family markets in Johannesburg.
Kids' Party Venues in Johannesburg
Rugby Tots

Make your child's development more fun! The fun, structured play sessions take children on a journey of sporting imagination with engaging and energetic coaches supporting them every step of the way whilst teaching how to catch, pass, kick, run with the ball and play as part of a team.
Where: Multiple Locations around the country
For more Information: Rubgy Tots
The Kids' Gym, Johannesburg
We provide an active and FUN way to get fit through our specially developed curriculum using a variety of cardio exercises, games and equipment designed to teach strength, co-ordination, flexibility, core, balance and general physical fitness that will prepare children for all sports, whilst boosting self-confidence and social skills.
Where: Cedar Square Shopping Centre, Cedar Rd, Fourways
For More Information: The Kids Gym
World of Golf (Johannesburg)

In Jo'Burg you will find 18 hectares of land dedicated to fun, family, friends, play, the outdoors, leisure and sport. The venue is themed around the game of golf, World of Golf is the leading golf and family leisure park in South Africa. Also, one of the best choices when it comes to a kids party venue.
Where: Maxwell Dr, Waterval 5-Ir, Midrand
More Information: World of Golf
Swartkrans Go-Karts, Krugersdorp
Kids will have access to a monster 700m track! The longest and most exciting Go-kart track in Gauteng! The venue is also a great kids party venue and as from the 6 July 2019, and then every Saturday thereafter, they will be hosting the Cradle Market.
Where: 56 Hekpoort Road Krugersdorp
More Information: Swartkrans Go-Karts
PwC Bike Park
The PwC Bike Park is one of the few urban bike parks in South Africa. It's designed specifically for making riding bicycles fun – for kids and adults alike… There are various tracks at the park ideal for children of all ages and abilities, from pedal-less push bikes and balance bikes to 16-inch, 20-inch, BMX bikes and mountain bikes.
Location: 1A Libertas Street & off Sloane Street, Bryanston, Sandton
More Information: PWC Bike Park Kids Party Venue
Looking for more fun and exciting Things to do With kids in ad around Johannesburg? Have a look at some fabulous Kids' party venues in Johannesburg and why not try some child-friendly catch and release fishing spots in Johannesburg.
Lively Family Lunches & Dinners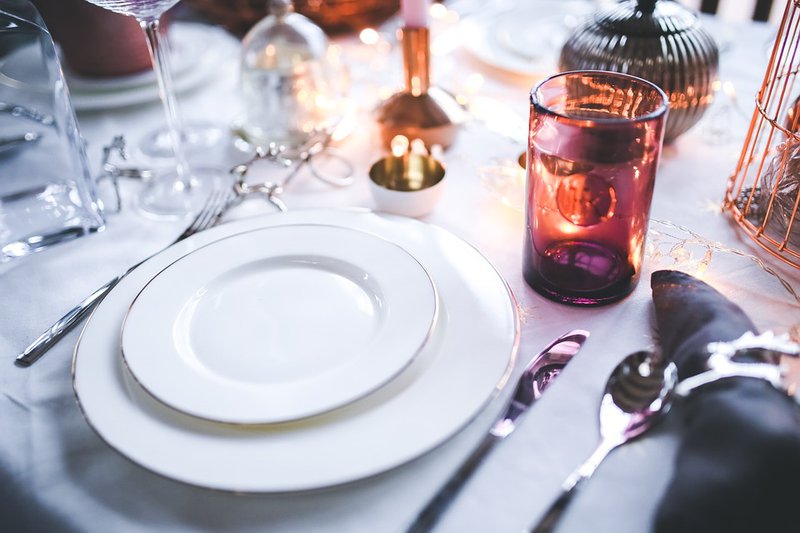 Johannesburg has a variety of fantastic family-friendly restaurants on offer - be sure to read our complete guide! For restaurants in Pretoria, be sure to read our blog post, family-friendly restaurants in Pretoria.
Have a blessed and family-friendly festive season!