Johannesburg's Favourite Picnic Spots - Things to do With Kids
Did you know that the city of Johannesburg looks like a rainforest on satellite photos? South Africa's economic capital boasts about 6,000,000,000 trees and is therefore classified as an urban forest. As such, Johannesburg and the surrounding areas house an abundance of green areas ideal for a family picnic.
 
I absolutely love having a picnic in Autumn and although it can get cool, the Highveld sun is warm and soothing - to me, there is nothing better than to soak up the winter sun on a cold day.  Seeing as I am planning a lot of picnics in the months to come, I have put together an extensive list of my favourite picnic spots in Johannesburg, Pretoria and surrounds, so whether you are planning a fun family day outing or a romantic date day with your significant other, this list is for you.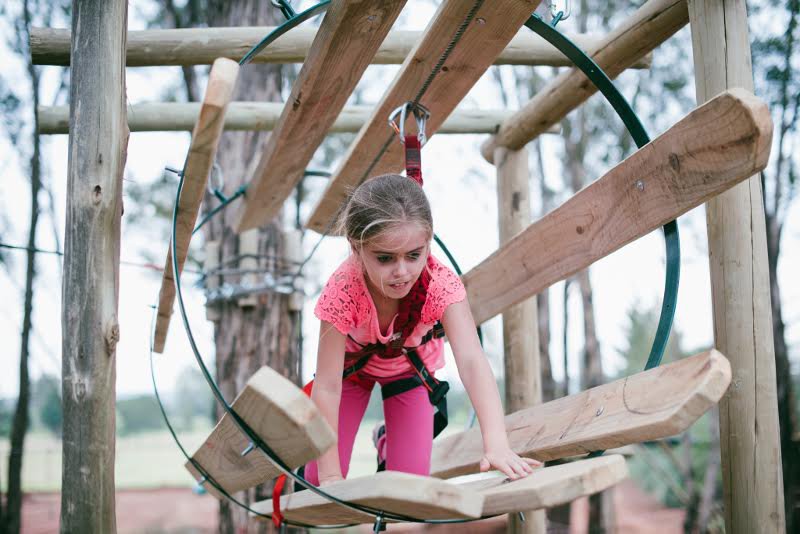 This is one of our favourite new spots offering families, corporate teams and kids parties an exciting (and most importantly safe) aerial adventure. Whether you want to teach the kids how to climb from tree to tree on an obstacle course, go zip lining or fulfil your innermost desire for adventure with their acro-bungee, this activity park is a must-visit. Wrap up your outdoor excursion with a picnic or braai and indulge in the natural beauty on display.
Cost: Varies according to activity
Address: James & Ethel Gray Park, Melrose | Huddle Park, Linksfield
James & Ethel Gray Park, Melrose
This kid-friendly and pet-friendly park has a jungle gym with bike paths, a massive field great for kicking around a ball or letting the dogs run wild and lots of benches for your family picnic.
Cost: Free
Address: Edgewood Avenue & Melrose St, Melrose, Johannesburg
Emmerentia Dam and Johannesburg Botanical Gardens, Emmerentia
The Botanical Gardens are beautiful and it is easy to see why this park is so popular amongst dog walkers, joggers, rowers, wedding photographers and nature-lovers alike. This park is a definite must for any family and friends picnic. 
Cost: Free
Address: Olifants Road, Johannesburg, 2194
Zoo Lake, Johannesburg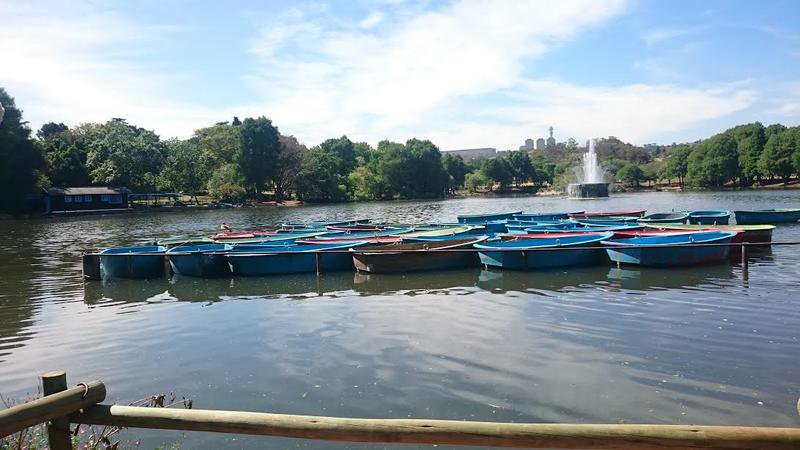 Zoo Lake is a favourite among Jo'burgers and the park and lake is often utilised by joggers, dog walkers and large families enjoying a sunny picnic. Your kids will love the rowboats on the lake.
Cost: Free
Address: Corner Jan Smuts Avenue and West World Street, Johannesburg
The Wilds Nature Reserve, Houghton
This manicured outdoor space offers various walking trails and paths with scattered benches to allow for ultimate relaxation.
Cost: Upon request
Address: Houghton Dr, Houghton Estate, Johannesburg
Innesfree Park, Sandton
This park can be found in the heart of Sandton and offers a great outdoors reprieve from the hustle and bustle of big city life. It has picnic spots, braai areas (pack in your own portable braai) and two dams.
        
Cost:  Free
Address: Katherine St & Grayston dr, Sandton, Johannesburg, 2148
Mushroom Farm Park, Sandton
Also known as the Hyundai Sky Park, this park boasts an earth garden, a giant balloon riding facility, a duck pond, an outdoor play area for the kids and an outdoor gym for the adults. After your picnic take a relaxed stroll along the walking path and river.
Cost: Free
Address: Sandown, Sandton
Lonehill Park, Lonehill
This well-maintained park has a dedicated kids' play area, a dam where you can fish on a catch and release basis and a security guard a duty. It is safe, beautiful and forms an amazing backdrop for relaxinf family walks with the dogs, a picnic or even a photo shoot.
Cost: Free
Address: Calderwood Rd, Lonehill
Gillooly's Farm, Bedfordview
Situated in Bedfordview, Gillooly's Farm is another popular and safe picnic spot. The large grassland is perfect for soaking up the sun (whether in Summer or Winter), braai areas are available and there is a memorable amount of bird life at the lake.
Cost: Free
Address: 47 Boeing W Rd, Johannesburg
Golden Harvest Park, Randburg
This picturesque and tranquil venue offers your children (and yourself) a glance back into history with a chance to visit the remains of an ancient iron smelting area. A great park with unspoiled indigenous bushveld, ideal for walking dogs, walking trails and a peaceful picnic. 
Cost: Free
Address: First Avenue, Northgate
Florida Lake, Roodepoort
Situated in suburban Roodepoort, this lake and park promises a fun family-day outing. It has a putt-putt course, an olympic size swimming pool as well as a playpark for kids. For the bird lovers among you, the lake is home to masses of waterfowl and there is a bird sanctuary right next door, offering fantastic bird watching opportunities.
Cost: Free
Address: Golf Terrace, Florida
Delta Park, Victory Park
Delta Park is one of the biggest green lungs in Johannesburg with 104 hectares for nature to explore. Bird hides are available for bird watching and the Delta Environmental Centre offers a range of wildlife-related courses to both adults and children. The picnic spots are peaceful and relaxing.
Cost: Free
Address: Craighall Road, Victory Park
Rietfontein Nature Reserve, Paulshof
The 25-hectare nature reserve is situated in the Johannesburg suburb of Paulshof. The indigenous green area, with a quartzite koppie, has walking trails and beautiful lawns for an idyllic family picnic. The reserve hosts an array of birds as well as blesbok, mountain reebok, duiker, klipspringer and steenbok
Cost: Free
Address: 138 Holkam Rd, Rietfontein, 2191
Thokoza Park, Soweto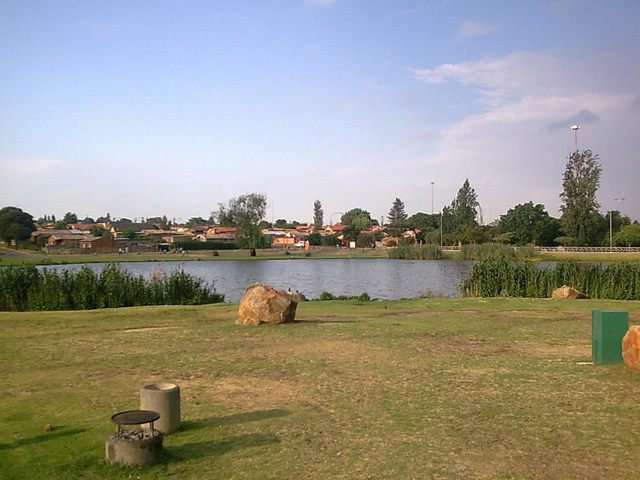 Expect beautiful trees and a small lake (the perfect setting for family photos), a children's playground and braai facilities. 
Cost: Free
Address: Chris Hani Rd, Soweto, Johannesburg
Dorothy Nyembe Park, Soweto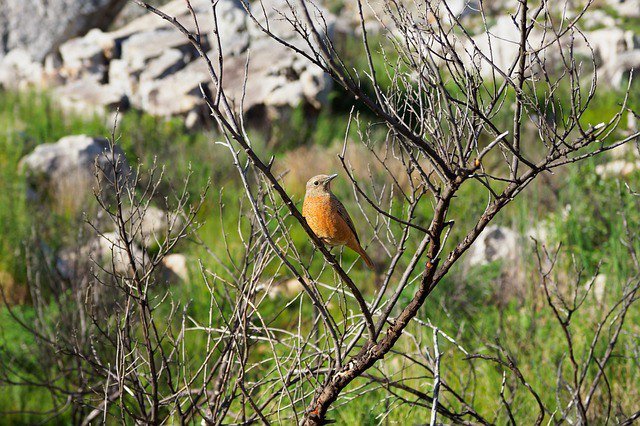 This family-friendly venue is more of a holiday resort than a 'mere' park, offering its visitors awesome birding opportunities from the bird hide, braai and picnic facilities, a children's play area, as well as sporting facilities (including netball courts, a soccer field, a volleyball court and a basketball court).
Cost: Free
Address:  Region D, Zone 3, Mashinini St, Soweto, Johannesburg
Klipriviersberg Nature Reserve, Johannesburg South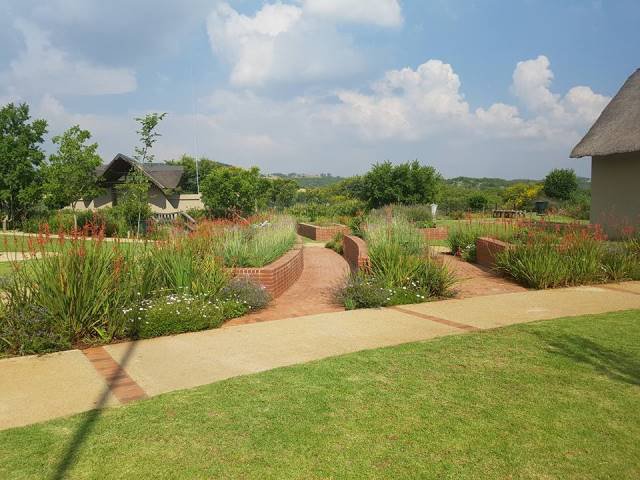 This magical nature reserve offers picnic spots and various walking trails, allowing visitors to walk amongst wildlife and birds. Great family hiking destination.
Cost: Free
Address: 4 4th St, Johannesburg South
Rietvlei Lifestyle Centre, Alberton
Rietvlei Lifestyle Centre promises a day of adventure and fun for the entire family. Start the day with a round of putt-putt, then have a look at the farm animals, take a ride on the steam train or tractor and end the adventure with a relaxed family picand/or/ or braai surrounded by tranquil natural wetlands, large trees and gardens. Walking and bicycle trails also available.
 
Cost: 
Adults: R 30.00
Children under 12: R 20.00 
Children under 2: FREE  
Pensioners: R 10.00     
Parking: R 40.00 per car
Address: 101 Swartkoppies Rd, Johannesburg South - R554
Walkhaven, Muldersdrift
This park was initially founded solely for the purpose of dog walking and has since become a popular child and dog-friendly picnic and walking destination. Beautiful lawns and a little dam make Walkhaven a wonderful outing for the entire family.
Cost:          
Adults: R 40.00
Children: R 25.00
Pensioners: R 20.00
Address: Plot 77, Zwartkop
Walter Sisulu Botanical Gardens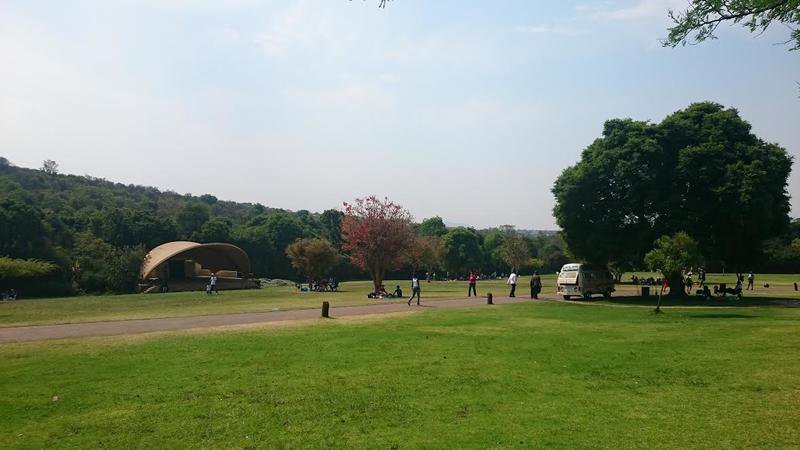 These gardens are simply beautiful and offer every visitor a tranquil and peaceful experience. Take your time to admire the various vegetation and make sure to spot the breeding pair of majestic Verreaux's Eagles which nest on the cliff next to the pretty waterfall.
Cost:
Adults: R 50.00
Pensioners & Students: R 30.00
Scholars: R 15.00
Children under 6: Free
Address: End of Malcolm Rd, Poortview, Roodepoort
Nirox Sculpture Park, Krugersdorp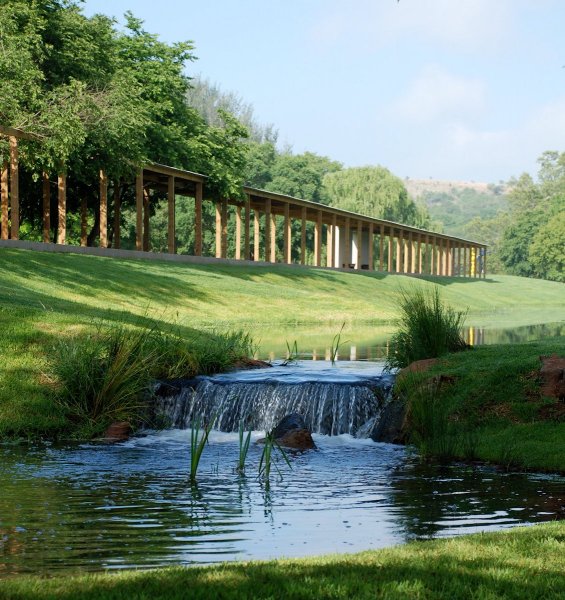 This privately funded park is open to the public on weekends and offers families a beautiful reprieve into well-manicured gardens and interesting displays of art.
Cost: 
Adults: R 100.00
Children under 12: R 50.00
Discounts are available for students and pensioners at the door.
Address: Krugersdorp
Rhino and Lion Nature Reserve, Krugersdorp
If you are in the mood for a day trip to the bush, the Rhino and Lion Nature Reserve, situated in Krugersdorp is the ideal place to go. The reserve offers game drives, swimming pools, braai areas, a children's play park, a reptile park, a snake pit and a pygmy hippo enclosure. A trip to the Wondercave is another fun and educational option. Although the Rhino and Lion Park is perfect for a day outing, it does offer accommodation options and restaurants should you want to make a weekend of it. All in all, a fun and adventurous thing to do with kids.
Cost:
Rhino & Lion Nature Reserve
Adults: R 200.00
Children: R 150.00
Pensioners: R 170.00
Wondercave:
Adults: R 130.00
Children: R 110.00
Pensioners: R 120.00
Address: 520 Kromdraai Rd. (D540), Kromdraai, Krugersdorp, 1739
Brookwood Estate Trout Farm, Cradle of Humankind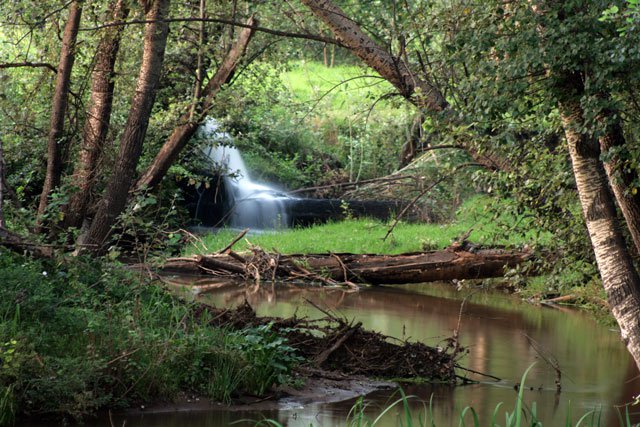 Brookwood Estate is a peaceful retreat situated an hour outside of Johannesburg. The farm offers 5 stock dams for the fishing enthusiasts among you and their picnic site, right next to the Blaaubank Spruit river, is well looked after and the river offers an exciting venue for some swimming fun. Braai facilities (including tables and chairs), as well as self-catering accommodation options, are available.
Cost:
Adults: R80.00
Children under 12: R50.00
Rod hire: R40
Trout per kg: R110.00    
Address: R374, Kromdraai, Krugersdorp, 1747
Picnic spots in Pretoria
This marks the end of part one (Johannesburg and surrounds). If you want to find Pretoria's Favourite Picnic Spots, check out part 2 of this series.
Photo Credit: All photos sourced from individual venue websites