Things to do with Kids in Johannesburg under R 100 2020
We often feel like we can't keep up with the Jones's when it comes to our kids and our experiences with them, everything is just so expensive and sometimes just too far away. Recently while scrolling through Facebook I was stunned at how many outings and excursions one mom manages to take her kids out on. I thought I would investigate and she let me in on her little secret! Finding places close to home that you can enjoy for less than R100. This gave me the remarkable idea of going out and making a collection of my own which I will share with you so you too can have affordable fun in Johannesburg.
If your'e traveling or going on holiday, have a look at some fun inexpensive kids activities under R100 in Cape Town and under R100 in Durban.
*Rates provided were correct when I did my research but subject to change so please confirm with the establishment before you embark on your journey!
Get out in nature and go exploring!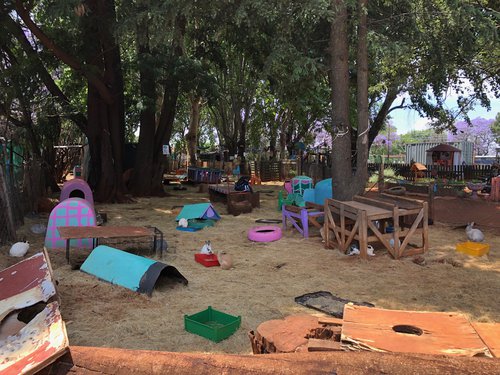 The Bunny Hop Haven (Observatory)
This is without a doubt my favourite place to go at the moment. It's a small sanctuary for small animals and an educational play centre. Small kids and big kids alike can enjoy the enclosures while gently holding and feeding the bunnies. Other animals include goats, warthogs, ducks, chickens, cats, turkeys and tortoises.
59 Frederick street Observatory
Tues-Fri 10am -1pm /2-4 pm
Sat ,Sun ,PH 10am to 4 pm
Contact: info@bunnyhop.org.za | 073 397 0140, Andrea, (Whats app or SMS only)
Adults R35, Kids R45 and buckets of food R10
For all ages. Prams welcome. Volunteering available for older kids.
Montecasino Bird Garden (Fourways)
For a great day out of family entertainment in Johannesburg, you just have to go and experience the wonder of the Montecasino Bird Gardens. Here in their wildlife and bird park you can wander along enchanted walkways within magnificent gardens and marvel at a variety of colourful birds, mammals, reptiles and unusual animals from around the world. There is also a superb play area for the kids next to a coffee shop/restaurant that will keep little ones entertained while mom and dad have a yummy coffee.
MonteCasino - Fourways
Everyday from 08:30 – 17:00
Contact: admin@montebg.co.za, | Kiara: 0115111864
Website:Bird Gardens
Admission: R70, kids under 11 and pensioners R45
All ages. Prams welcome. Educational shows for older kids.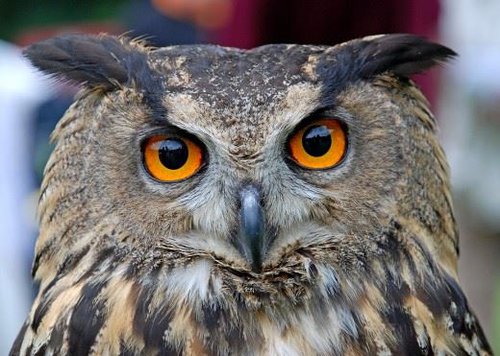 Johannesburg Zoo (Parkview)
Now this is a full day out! The Joburg Zoo is one of the most popular local and tourist attractions situated in the leafy northern suburb of Johannesburg. The Zoo covers 54.7 (55) hectares of land and was founded in 1904, as a piece of land donated to the public for recreational use by the firm of the late Hermann Ekstein. The Zoo has so been newly updated and the enclosures are looking lovely. There is a small restaurant with a playground suited to older kids, however, if you have smaller kids and you make your way to the lion enclosure there's a great wheelchair friendly playground for all ages, chip and dip, hotdogs or why not even pack your own picnic. Bring prams, hire push cars or get ready for lots of walking.
Jan Smuts Ave, Parkview, Randburg, 2122
Business Hours are 8:30am to 5:30pm, last entry 4:00pm
Contact: 0116462000
Website: http://www.jhbzoo.org.za/
R75 for Adults and R46 for pensioners and children under 12.
All ages. Prams welcome. Educational programme available for kids between the ages of 7 and 14 years.
Walter Sisulu Botanical Gardens (Roodepoort)
'Conservation Gardens' is the international term for botanical gardens that include both landscaped and natural areas within their boundaries. SANBI's Conservation Gardens & Tourism Division manages SANBI's network of ten National Botanical Gardens (NBGs), each with their associated tourism infrastructure and conservation estate, and Interpretation Section. This is a wonderful place to visit with friends and family. There's a graceful waterfall in well kept gardens. Take a picnic and enjoy the great outdoors.
Roodepoort
Opening hours: 08:00 – 18:00
Contact: info@sanbi.org.za | 0861001278
Website: https://bit.ly/2yMRJHI
Admission: Adults R55, Pensioners free on Tuesdays, Students with valid student cards R30, Scholars R15, Children under 6yrs Free.
For all ages. Prams welcome. Climbing is allowed for older kids.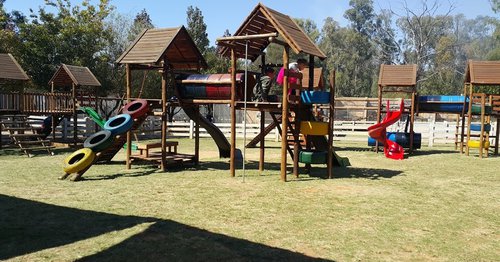 Monkey and Bird park Benoni (Rynfield)
Benoni Monkey and Bird Park offers a relaxed environment with various birds, wildlife and Monkeys. They have a Tea Garden overlooking a large Kids play area. Perfect for a family day out. Make sure you can be there at feeding times and you will not be disappointed.
244 Swallow Rd, Rynfield AH, Benoni, 1514
Mon-Sun 9am-4:30am
Contact: monkeybirdpark@gmail.com | 082 787 3932
Website: https://bit.ly/2OLdimR
Entrance Fees Monday-Sunday Adults-R50 Kids 2+-16Yrs - R30 Kids under 2 free
All ages. Prams welcome.
Lori Park Zoo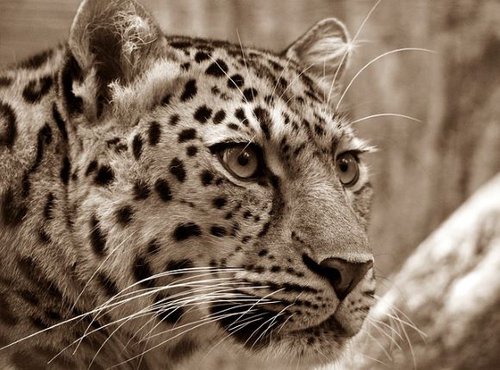 This animal and owl sanctuary consists out of conservation programmes, educational programmes and they also provide fun and interactive programmes at the zoo. The zoo also offers you the chance to host your child's birthday party, where kids will have loads of fun and learn about nature.
Contact: info@lorypark.co.za | 011 315 7307
Website: https://www.lorypark.co.za/
Entrance fees: R110 per adult | R80 per child (between the ages of 2 and 12 years. under 2 years enter for free).
Ages: All
Wonderboom Nature Reserve
The Nature Reserve sits close to the Magaliesberg and is located in the northern section of Tshwane. The reserve is well-known for its flora, specifically the wild fig tree, which has been named the 'Wonderboom'.
Contact: phildetteh@tshwane.gov.za | 012 543 0918
Website: https://bit.ly/2OJhkff
Entrance fees: Adults : R37 - Kids 7 to 17 years: R25 | 2 to 6 years R13
All Ages
Melville Koppies Nature Reserve
Melville Koppies Nature Reserve is a City Heritage Site. The area is the last conserved remnant of Johannesburg's ridges, before the discovery of gold in 1886. All the flora in the reserve is indigenous to the area, a perfect example of highveld grassland. The Melville Koppies East part of the reserve is open every day for walks, they also allow dogs. The central and West areas are best done with scheduled walks and tours.
Contact: wendavid@mweb.co.za | 011 482 4797
Website: http://www.mk.org.za/
Entrance fees: free
Ages: All
Get inside and get educated!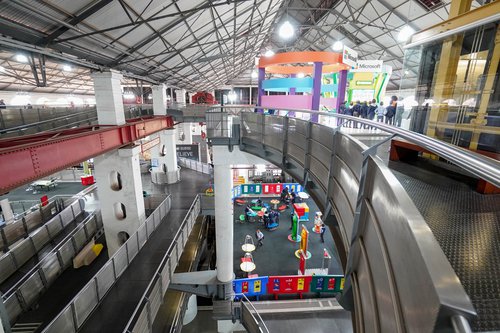 Sci-Bono Discovery Centre (Newtown)
For those parents who are over the same old animal farms, or playgrounds why not visit Sci-Bono. It's a world-class science centre that supports maths, science and technology and offers innovative, dynamic learning experiences. It's a fun and exciting way to let your kids discover and learn at the same time. It is suitable for big and small kids and occasionally there is an extra exhibit you get to experience.
Helen Joseph St, Newtown, Johannesburg, 2107
Mon - Fri 9am to 5pm
info@sci-bono.co.za
Contact: 0116398400
Website: http://www.sci-bono.co.za/
Adults(18+) R60, Children (3-18 years) R40, Children(under 3 years) Free, Pensioners and Students R40, Family ticket R180
Activities suited for toddlers (3 years) to teens (13+).
James Hall Museum of Transport (Johannesburg South)
At the James Hall Museum of Transport generations of youngsters can see the many ways their grandparents and great-grandparents got around the city - and the country - all those years ago. In addition there is a fascinating collection of memorabilia, artefacts and special interest vehicles as well as an extremely rare and exciting steam vehicle collection.
Klipriviersberg 106-Ir, Johannesburg South, 2197
Tuesday to Friday: 09:00 – 16:30,
Weekends: 09:00 – 12:00, 13:00 – 16:30
Contact: info@veronicapienaar50@gmail.com | 0114359718
Website: http://www.jhmt.org.za/
Admission: Free (Donations asked to go toward projects)
All ages.
Johannesburg Planetarium (Braamfontein)
This is an educational and exciting day out for the kids. You will learn all about space, the planets and the stars. Current studies will also be shown. The Johannesburg Planetarium is a planetarium owned by the University of the Witwatersrand, located on the University's East Campus in Braamfontein, Johannesburg. It was the first full-sized planetarium in Africa, and the second in the southern hemisphere.
Yale Rd, Johannesburg, 2001
Fri 8pm; Sat 3pm; kids' show Sat 10.30am
Contact: planet@planetarium.co.za | 011 717 1390
Website: http://www.planetarium.co.za/
Space Travel show: R40 per person Adults R55 Children / Scholars / Students / Seniors R40 Groups (20+) R40 [pay in one lump sum, booking essential]
For Kids 5 and up.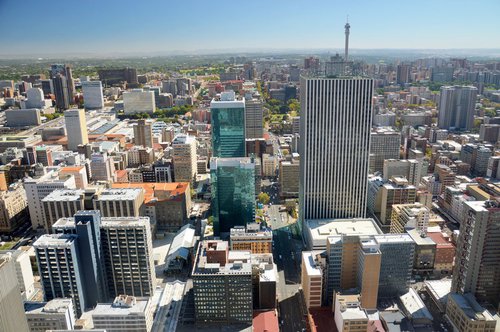 Carlton Centre (Marshalltown)
The best views of Johannesburg from the top of Africa's tallest building: see the mining belt along the gold reef, the FNB Stadium (Africa's largest), Gandhi Square, the skylines of Braamfontein, Hillbrow and Sandton, and more
Their City Sightseeing guide (on the red bus) will meet you at the bus stop and take you to the top storey. It's not for the feint hearted but its enough for kids to learn the history of their beautiful city through large windows!
Carlton Centre, 150 Commissioner St, Marshalltown, Johannesburg, 2000
Opening hours: Weekdays: 09:00 – 18:00, Saturday: 09:00 – 17:00 and Sunday: 09:00 – 14:00
Contact: info@citysightseeing.co.za | +27 (0)11 308 1331
Website: https://bit.ly/2YyP9Ex
R30 per person, R20 per person for groups
All ages.
Get going and just have fun!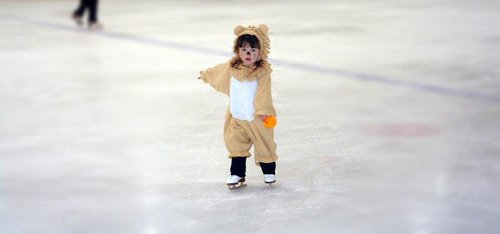 Northgate Ice Rink (Northriding)
No matter what the day, be it Summer or Winter, ice skating is a very entertaining, social, fun and fitness friendly place to be....
They have so much to offer, learn to skate academies, birthday parties, corporate functions, broomball, figure skating, ice hockey, they host numerous events throughout the year, there is something for everyone...
Northgate Shopping Centre, Northumberland Ave, North Riding, Johannesburg, 2162
Day Session Time: 10:00 - 17:00, Evening Session Time: 19:30 - 22:30
Contact: northgate@theicerink.co.za | 011 794 8706
Website: http://theicerink.co.za/wp/
Entrance Fee: 80 Skate Hire: 35
All levels.
So go on out and explore an inexpensive side of Johannesburg. These are only a few things to do which I know my boys absolutely adore! surprise them, get them excited, do it as a small close nit family or invite larger groups of friends and make it an outing. Whether on holiday or just for the weekend, Enjoy... we know we will.
More things to do with kids in Johannesburg
For more exciting ideas visit our post on 52 things to do in Johannesburg! one for every week of the year both indoor and outdoor activities.
Be sure to read our guide on child friendly restaurants in Johannesburg and surrounds for delicious menus and fun days out!