20 COVID-19 Memes to make you smile
COVID-19 and being in lockdown in no laughing matter, but like fellow blogger, Liesl quoted in her #LieslMidweekMoments post: … "South Africans are like those kids at the back of the class always making jokes of everything." This is so true and indeed we are a strange nation. I am not referring here to our immense cultural diversity, but rather our curious "never say die" mentality.
The benefits of Laughing Therapy is widely published and practised and so we decided to share some of our top picks relating to parenting, lockdown, and human behaviour.
If you have more to share feel free to post them in comments under the Facebook post right at the bottom of this blog.
The best parenting quarantine memes, jokes and videos
Kids, discipline and routine
I was so chuffed with my morning routine and how well it worked until I spoke to my sister who now has a teen in the house. The star chart I suggested below just didn't cut it. Fortunately, Tybott and his mom reached me and I could happily recommend this parenting style to my sister. Oh, and remember you can download our daily planner HERE.
Discipline in my house:
Discipline in Tybott's house:
In the meantime teens from across the world are starting to doubt the parental guidance they received. Point proven:
Afrikaans teens:
Work from home
Technology made it possible for us to work from home, and so we are very happy to be able to still contribute to society. Working from home should be no issue, well unless you have kids!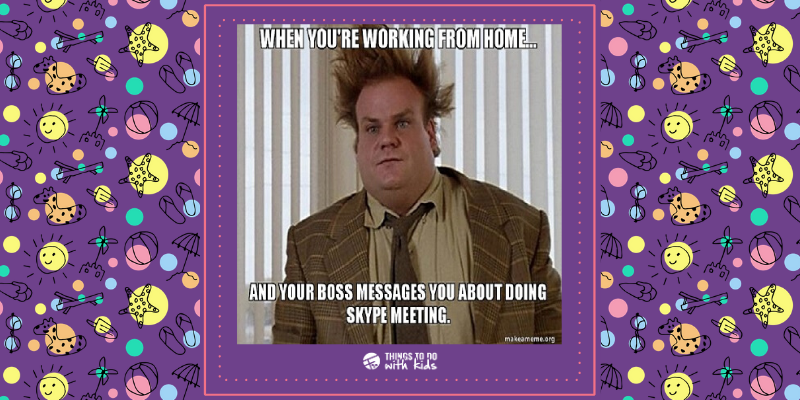 View this post on Instagram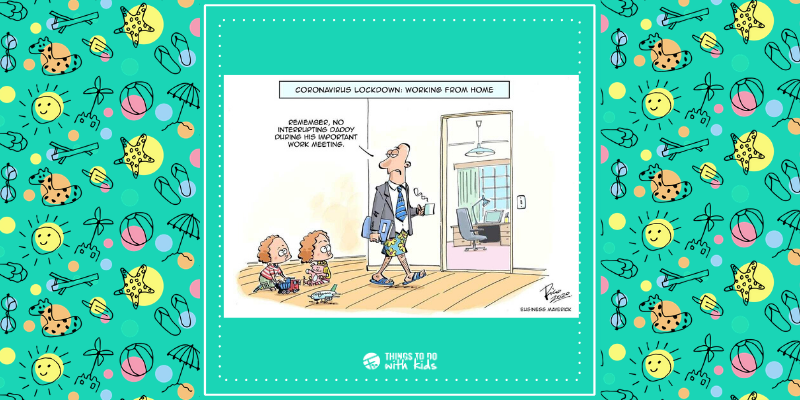 Quarantine Creativity
I love Argentinian artist Pedro Mezzini and his rendition of the famous Where's Waldo children's puzzle books. Now I can find him too!
View this post on Instagram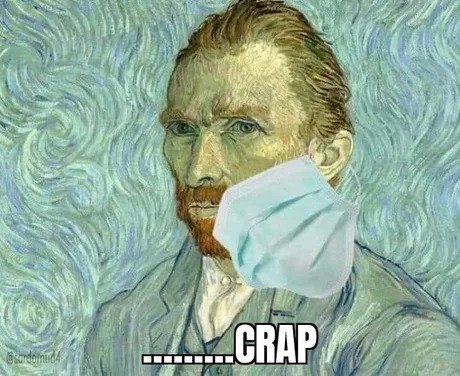 After Lt. Kroenke's daughter's dance competition season was postponed, her dance studio challenged the dancers to teach a parent part of a dance as a way to continue practicing. Lt. Kroenke is a great sport and happily participated. GOOD WORK Sir! #QuarantineLife pic.twitter.com/F2kLKlVyWc

— NSP Troop B Nights (@NSPTroopBNights) March 23, 2020
Future predictions
Shopping before lockdown memes
I'm not even sure if this is a joke. Seriously? What is it with all the toilet paper? Maybe it is just a physical manifestation of the "poo-poo" people are in! (on a more serious note there is an interesting psychological theory behind it. Because it is a large item it as a knock-on effect, one person sees a large purchase (say 18 rolls), then the next feel the urge to buy more, the next sees the shelve emptying and before you know it, you have 144 rolls that won't even fit in your car!
Covid-19 memes to make you smile | Things to do With Kids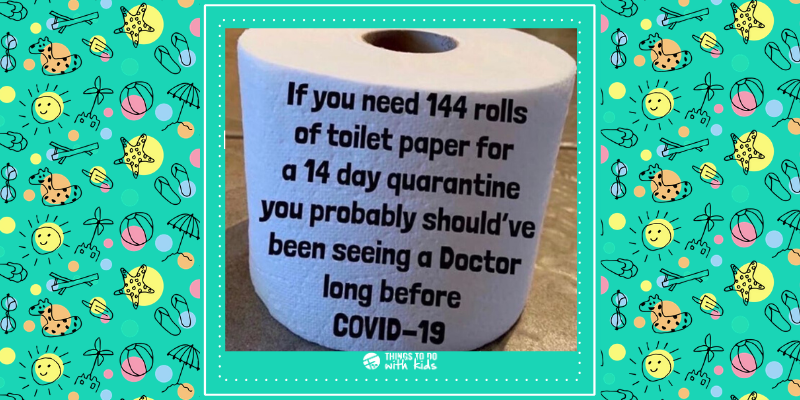 At Home With kids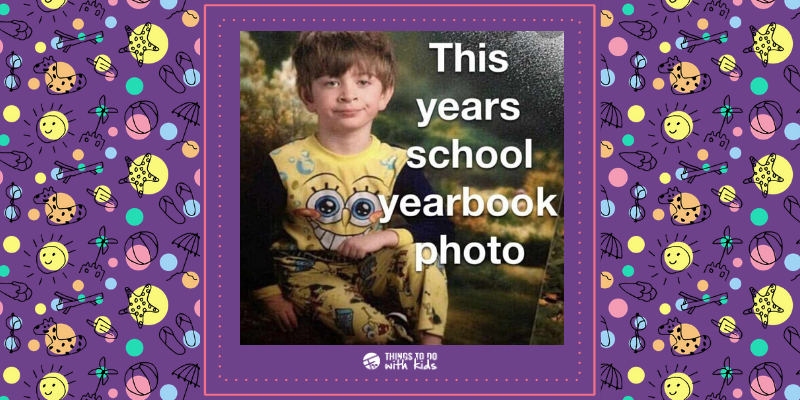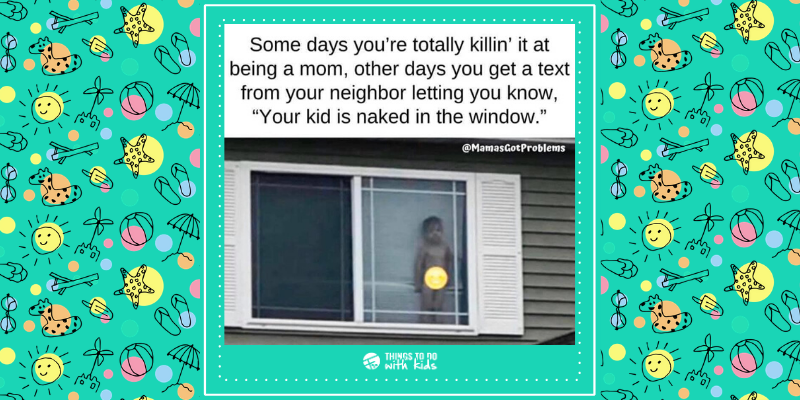 Living in Lock Down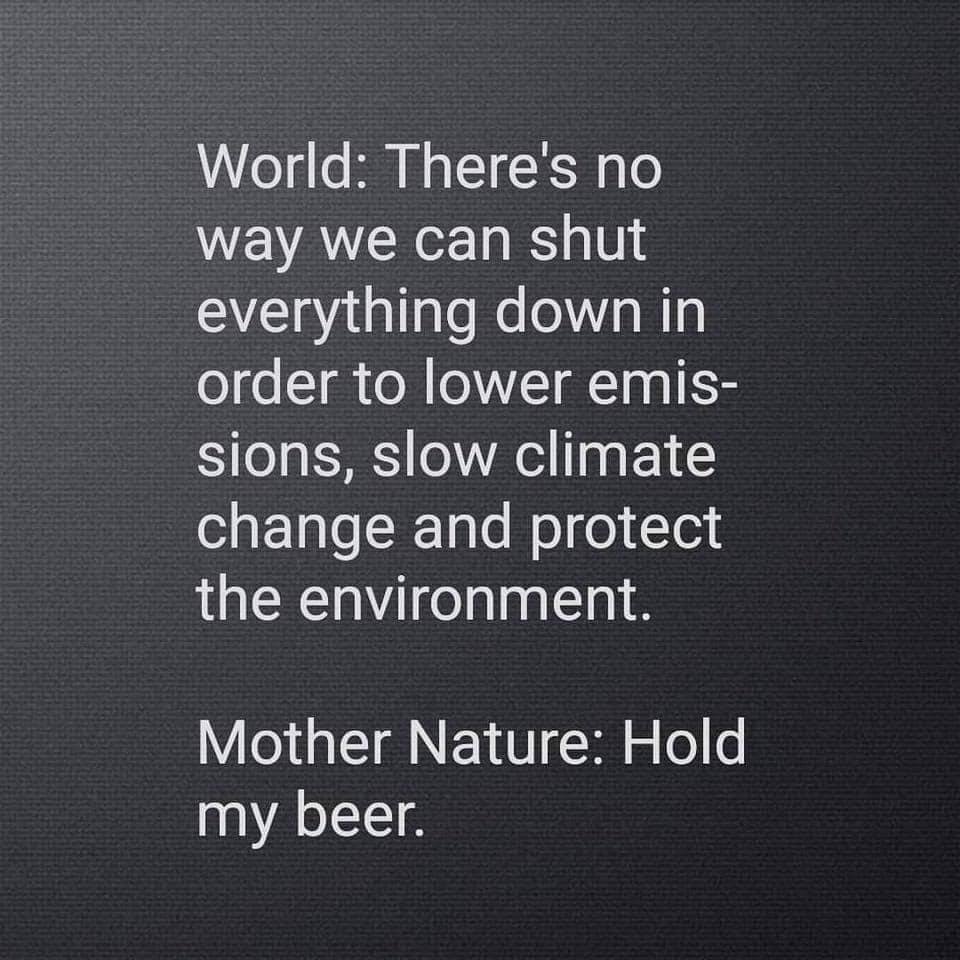 View this post on Instagram
image credit: Riaan Roux, Klerksdorp