Things to do with Kids in Pretoria - Gauteng's new 'Sandton'
For those of you living in Pretoria, we have some good news! You are now living in the fastest growing South African metro economy. For real. Pretoria has overtaken both Johannesburg and Cape Town with a 7,6% employment rate as well as a strong GDP per capita growth. I know, this is amazing news! This family-friendly city is now becoming the new 'it' place to invest and live in.
My sister recently moved back to Pretoria (wise choice, huh?), so we have been visiting the Jacaranda City quite often and, with three little kids to entertain, we are always on the lookout for fun things to do as a family. So, when Pam Golding Properties asked me to write this post listing some kid-friendly activities, I jumped at the opportunity (because any excuse to explore this laid-back, family-oriented city with my family is a good enough reason to get in the car and take a drive). And, if like me, you are thinking of investing in this up and coming city, here are some houses for sale.
Things to do with Kids: Pretoria
Visit the Zoo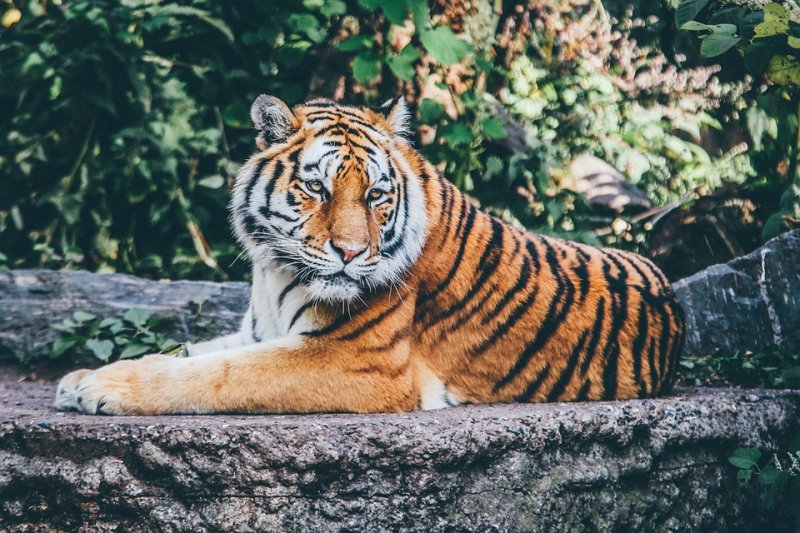 A family picnic, a relaxed stroll, some educational information on the mesmerising animal kingdom, a trip in a cable car or even a night-time zoo experience (an over-night camp), --- the biggest zoo in South Africa is worth a visit any (and even every) day.
Address: Cnr Zita and Len Brown Streets, Garsfontein
Water Fun at Zita Park
Situated in Garsfontein this public swimming pool offers a water slide, a play park, ablution facilities, picnic spots and a tuck shop.
Address: 232 Boom Street, Daspoort
Go on a Mini Train Ride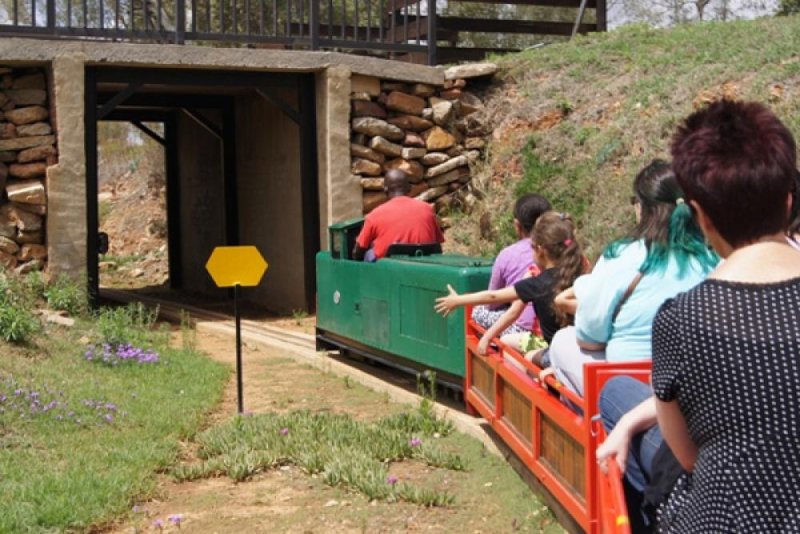 Photo Credit: Venue Website
If your kids love exploring various modes of transport as much as mine do, then Cedar Junction Theme Park (the biggest train theme park in Pretoria East) is a must-visit. Offering real, life-size train replicas, and a 1,2km track which takes you around the scenic park through tunnels and over bridges, as well as jungle gyms, animal viewing, jumping castles, a mini bike track, a trampoline, a swimming pool with a slide and more, this theme park guarantees a memorable day of family fun.
Address: Plot 404, Graham Road (Lynnwood Extension), Zwavelpoort
Go on a Treetop Adventure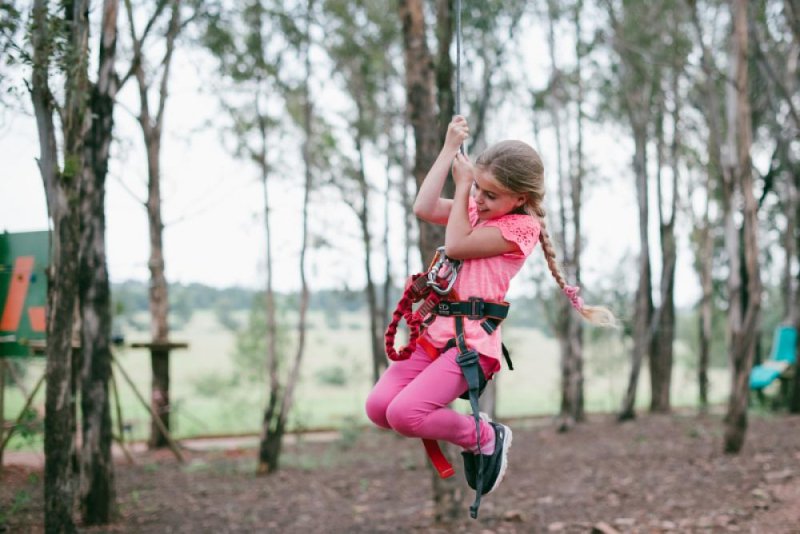 I am so in love with the Acrobranch model and their various branches, that they make it into almost every blog post I write. This phenomenal outdoor venue offers kids and adults alike the opportunity to challenge themselves with age-appropriate obstacle courses, zip lines and Acro-bungy (basically a reverse bungy experience or as my 3-year-old son likes to describe it: 'flying up into the trees').
Address: Branches located in Pretoria East, Pretoria North and Centurion
Get your Adrenaline Pumping
If you have a need for speed, racing go-karts around the track at Compu-Kart Raceway is the thing for you. Create a family competition and see who is the best and fastest driver (I might be biased here, but my vote goes to mom).
Address: Zambezi Mall, Zambezi Drive, Pretoria
Have a Picnic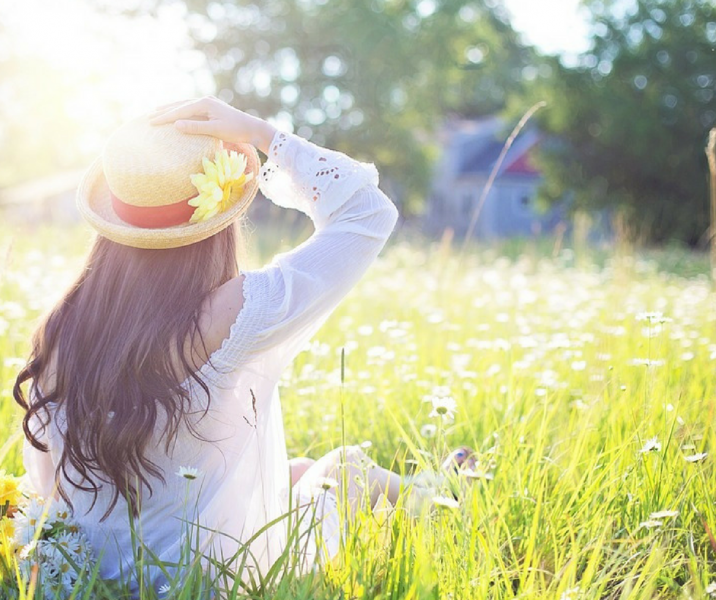 I recently put together a list of my favourite picnic spots in Pretoria.
Indulge in a Family Meal
For a deliciously loud lunch that becomes dinner and more, visit one of these 14 child-friendly restaurants in Pretoria. 
Indoor Fun
Although Pretoria generally has a mild climate, the city does experience some very cold days. On these days, head on over to the BOUNCE trampoline park at Menlyn Maine and jump for joy.
Address: Menlyn Main, Amarand Avenue, Waterkloof Ext 2, Pretoria
Go Biking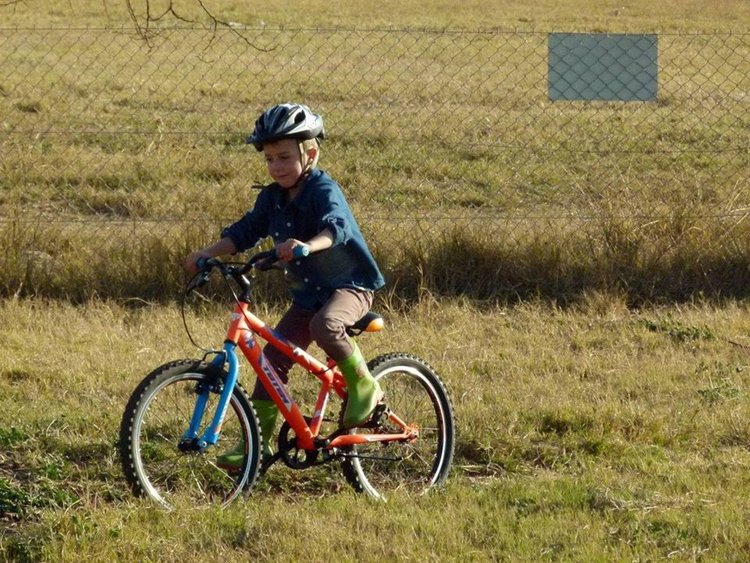 Photo Credit: Venue Website
Situated next to the Cowhouse Market (one of Gauteng's must-visit family markets), the Hazeldean Valley Kiddies Bike Park offers kids a free, enclosed (safe) area where they can burn off some energy.
Address: Ridge Road and Oukraal Boulevard, Hazeldean Pretoria
Horse About
Offering a thrilling, active and 'close-to-nature' family experience, Esperanza Equestrian Centre boasts various horse trails (no, you do not have to bring your own horse), as well as pony rides for the kids.
Address: Plot 588 Mooiplaats, Pretoria East
For some more outdoor entertainment inspiration, be sure to read Tanya's blog post listing 7 fun things to do in Pretoria East. 
xxx
Alexa