10 Kid-Friendly Activities in Pretoria under R 200.00
Tanya recently phoned me, a sense of excitement and anticipation in her voice, and mentioned that her brother-in-law, currently living in Cape Town, had been offered a new job in Pretoria. The offer came suddenly and he had to move his family to Gauteng within a short period of time. They were, as you can imagine, a little stressed, albeit excited. 'Where should they move to?', came Tanya's question. Which area should they focus on when looking for property to rent in Pretoria? And, once they had moved, what family-friendly activities does Pretoria have on offer for families on a budget?
Luckily, Private Property recently asked us to put together a list of 10 x kid-friendly activities for under R 200.00 and so, when Tanya phoned, I advised her on my suggested areas and then went straight to work compiling my favourite budget-friendly activities. Having grown up in this relaxed, family-orientated city, all I had to do was dig up my happiest childhood memories, add our new family favourites and write it all up. The hardest part was trying to keep the list to 10 items, as this awesome city has so much to offer families!
Things to do with Kids: Pretoria
Acrobranch, Centurion and Pretoria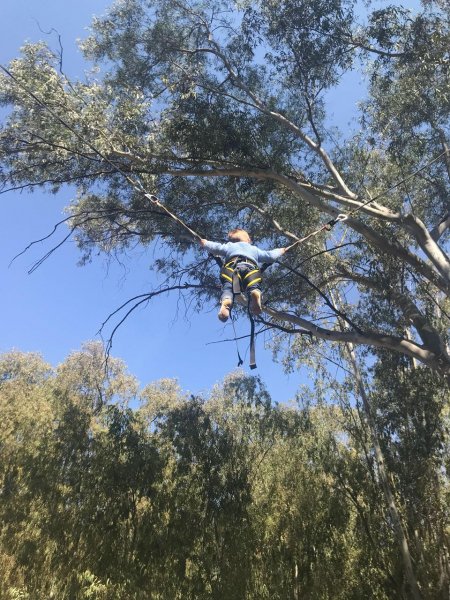 This outdoor venue has become a favourite in our household as it offers adrenaline-fuelled activities such as Acrotwigs-Bungee (for the kids) and Acro-Bungy (for the adults), zip lines, various age-appropriate obstacle courses and, of course, beautiful, large trees, large open spaces and loads of fresh air.
Location: Red Barn Farm, Centurion | Rosemary Hill, Pretoria East | Honingnestkrans Street, Pretoria North
Cost: R 50.00 – R 280.00
Contact: Acrobranch
Pretoria Zoo, Pretoria
Also known as the National Zoological Gardens of South Africa, the Pretoria Zoo offers families a day filled with education, animals, adventure and fun. Zoom around the zoo in a golf cart, push your kids in a fun pushcart, ride the jungle train and the big wheel, have a picnic, ride the cable-way or simply have a relaxed stroll through this mesmerising venue.
Location: Corner of Boom and Paul Kruger Str
Cost: R 75.00 – R 110.00. Prices of rides and activities vary.
Contact: http://www.nzg.ac.za/
Botanical Gardens, Pretoria East
Situated in the eastern suburbs of Pretoria, this serene and well-kept garden offers families a remarkable location for a family picnic or a walk. The garden is home to various wildlife species, interesting birds and indigenous plants.
Location:  2 Cussonia Ave, Brummeria
Cost: R 0.00 – R 35.00
Contact: https://www.sanbi.org/gardens/pretoria/
Voortrekker Monument, Pretoria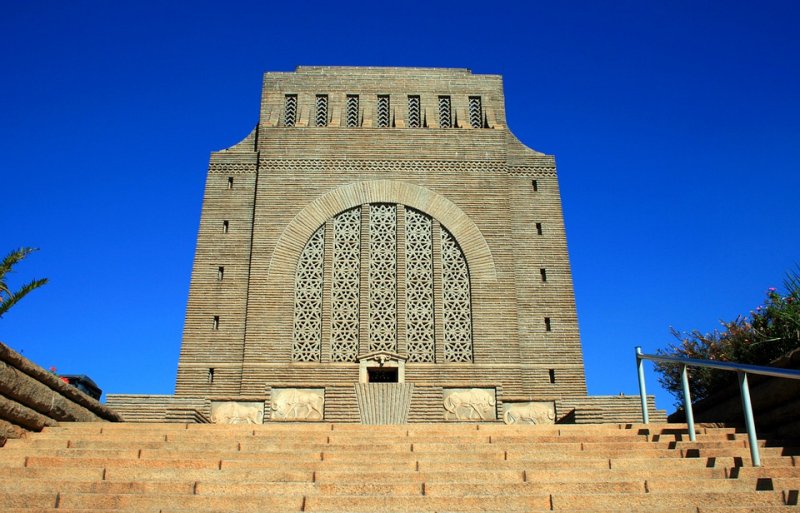 Offering families a glimpse into a part of South Africa's diverse history, this majestic monument is situated within a nature reserve in Pretoria. When visiting the austere halls of the monument, be sure to spend the day, as this venue has a number of fun outdoor activities available: bird watching, running, hiking and cycling trails, and horse riding.
Location: Eufees Rd, Groenkloof
Cost: R 40.00 – R 80.00
Contact: http://www.vtm.org.za/
Cycle Park at Red Barn Farm, Centurion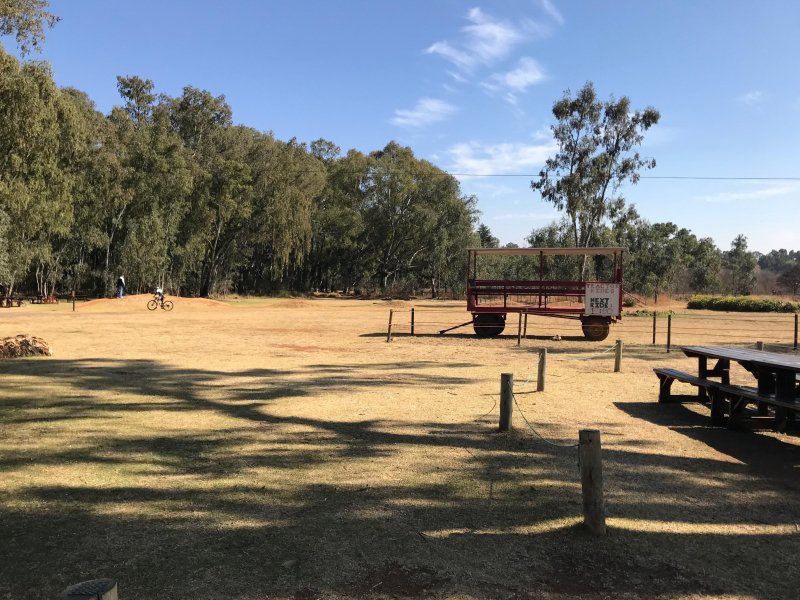 Red Barn is a family-orientated farm in Irene offering a large variety of family-fun activities and excursions, all varying in cost. The Acrobranch Centurion is located here, Ludwig's Roses has a branch here (for mom), and it also hosts a cycle park with fun outdoor cycling tracks and running trails, perfect for an active family outing. They allow you to bring your own bikes, but do also have bicycles for hire.
Location: 7 Nelson Rd, Sunlawns Estate
Cost: R 30.00 – R 50.00 per ride, per person
Contact: http://www.thebigredbarn.co.za/cycle-park/
Vroom Pedal Go-Karts, Centurion
Also situated at Red Barn Farm, this is another adrenaline-fuelled activity for kids. The venue has two brand new tracks specifically designed for pedal go-karts.
Location: 7 Nelson Rd, Sunlawns Estate
Cost: R 20.00 per ride per person
Contact: http://www.thebigredbarn.co.za/vroom-pedal-go-karts-big-red-barn/
Jan Smuts House, Irene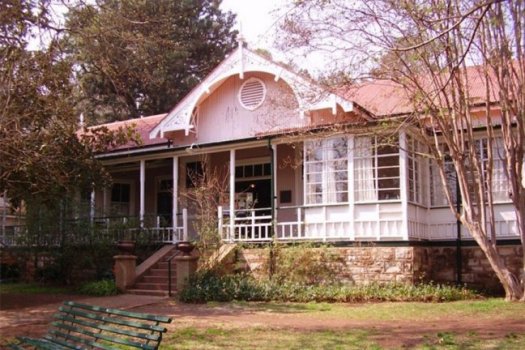 Photo Credit: Venue Website
We used to visit this museum all the time as kids as it fascinated me how people lived in the past compared to now. The house is situated on a large property with stunning wild gardens and a multitude of large trees, ideal for a picnic or a family hike along the pet-friendly 'Oubaas Trail'. End the excursion with a cup of coffee or a milkshake in Ouma's Tea Garden or simply find some peace and quiet in the Place of Quiet.
The Irene@Smuts market is held every second and last Saturday of the month.
Location: 53 Jan Smuts Ave
Cost: R 0.00 – R 100.00 (guided tour)
Contact: https://www.smutshouse.co.za
Irene Dairy Farm, Irene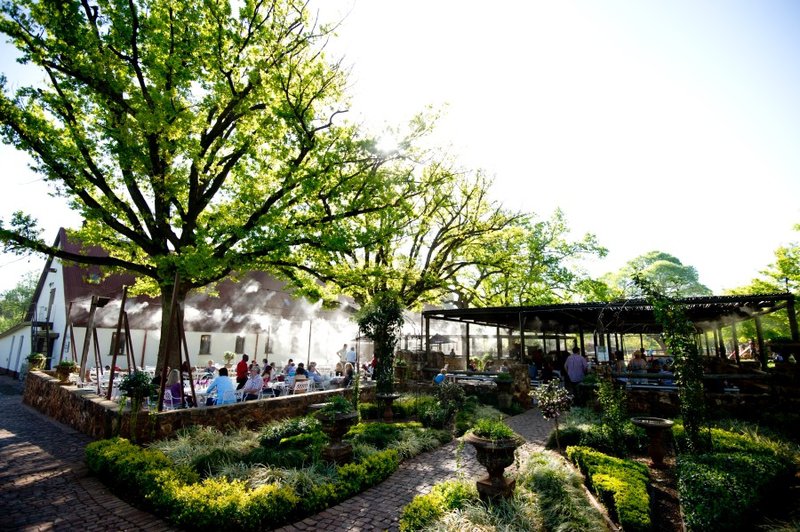 This working dairy farm is filled with old-world charm and offers families a relaxing day in the countryside, surrounded by lush green lawns, calves in paddocks, a lake with swans and some old farm equipment and tractors for the kids to explore. Although visitors are not allowed to bring their own food and drinks onto the farm, the venue does offer two restaurants with a large playground, as well as a dairy shop where one can buy fresh farm milk and delicious baked goods.
For more restaurant inspiration, read our blog on 14 child-friendly restaurants in Pretoria. 
Location: Nellmapius Dr
Cost: Entrance to the farm is free. Shop and restaurant prices vary
Contact: Irene Dairy Farm
Irene Village Market, Irene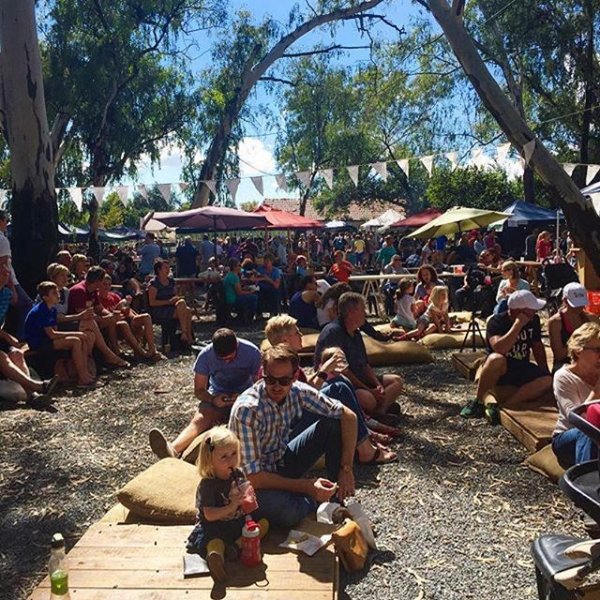 Photo Credit: Venue Website
Another source of amazing childhood memories is the Irene Market, a popular arts and crafts market. Situated on Red Barn Farm, this pet-friendly and family-friendly market (hosted on the first and last Saturday of every month) offers original arts, crafts, delicious treats and family entertainment. Keep the kids happy with a visit to any of the above-mentioned activities situated on the farm.
Location: Sunlawns Estate
Cost: Entrance is free
Contact: https://www.irenemarket.co.za/
Faerie Glen Nature Reserve, Pretoria East
Situated in the heart of suburban Pretoria East, this nature reserve, with its various hiking trails and picnic spots, offers city dwellers a welcome reprieve into the outdoors. The main trail is a 4km route which winds up a hill, providing mesmerising views of the leafy suburbs.
If you love leisurely family picnics, be sure to read our blog on Pretoria's favourite picnic spots. 
Location: January Masilela Dr, Faerie Glen
Cost: R 3.00 – R 11.00
Contact: http://www.tshwane.gov.za/sites/tourism/NatureConservation/Pages/Faerie-Glen-Nature-Reserve.aspx