Relax, Rejuvenate, and Revive at Raptor Rise
Those of you who have been following the Things to do With Kids blog would be well aware that I am a borderline extra-introvert. This personality profile gets energized by being with people and by being alone, it's a balancing act. As a mother of two, a wife, and publisher I function in an extroverted mode pretty much 24/7 and thus have to create time and space in my life to reflect and nourish my introverted side. So now and then my husband would volunteer to take care of the kids for a day or two so that I can go on a solo trip to relax, rejuvenate, and revive.
I am a strong believer that self-care is of utmost importance for moms if you wish to also have a happy family. One of my favourite escapes is just over an hour's drive from Cape Town in the Valley of abundance, Tulbagh and I then choose to a self-catering farm stay at Raptor Rise. It is also the perfect venue to use as a base when you explore the many things to do in Tulbagh.
Magnificent Mountainscapes
Fringed by mountains on 3 sides, with only the Klein Berg river draining the valley, you are guaranteed a spectacular view of the mountains from almost anywhere on the farm Raptor Rise.
Jet black cattle grazing in green pastures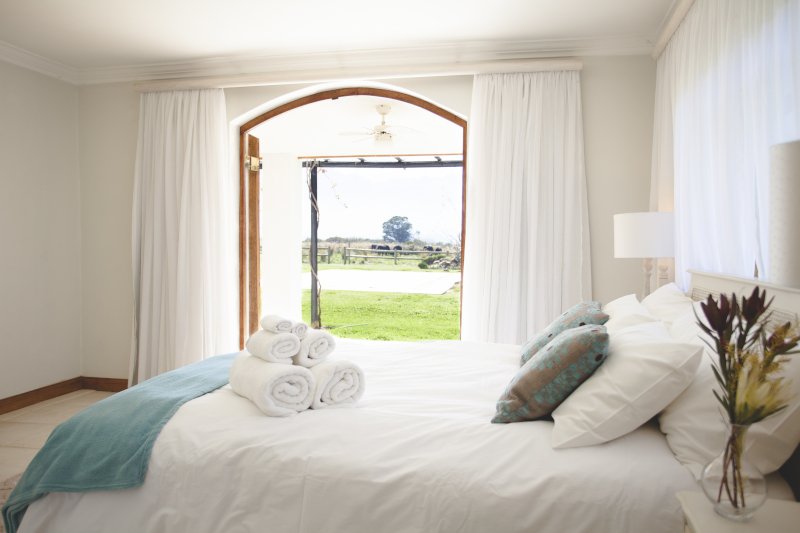 Even the cattle leisurely chewing on the lush green grass seem to forget that this is a working olive and cattle farm, with a selection of the many olive products on offer at reception.
Stay in Style
The way the rooms are laid out speaks of an eye for detail and a taste for perfection.
I always thought that I wanted to stay in the garden rooms with the best views, but when I take my computer along to spend some time journaling, the suites at the main building with their extra spacious design is ideal.
When the wifi goes away, I take it as a sign that I have journaled enough, close my computer and step outside to enjoy the unique blend of comfort and privacy.
Lighting a fire at sunset as the raptors rise.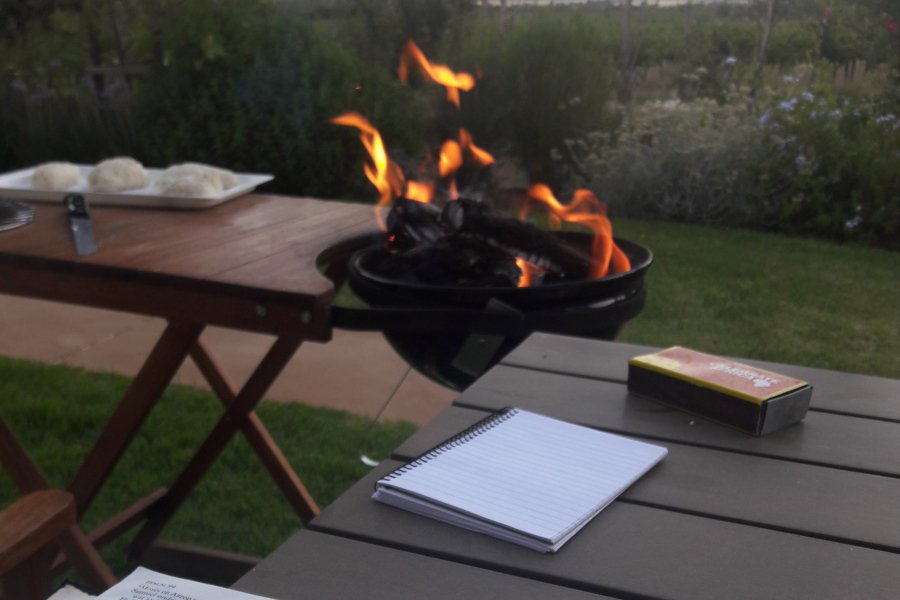 At sunset birds of prey that ride the thermal currents created by the combination of valley and mountains in the area. I love gazing out at the mountains, noting Jackal Buzzards and Fish Eagles from which the farm gets its name. Before the night settles in, it is time to light a fire, an integral part of every weekend getaway.
Too beautiful to keep to myself
I could not keep the beauty and tranquillity of the farm to myself, so I invited my family to join me on a family trip to Tulbagh. The kids headed straight for the pool. Once tired from swimming they roamed around on the lush lawn and lost themselves in a world of their imagination.
If you have a desire to break away and seek the stillness within, then Raptor Rise is the place, not far from home, to visit.