Things to do with Kids in Cape Town this Summer 2019
Things To Do With Kids: What's on this Summer in Cape Town?
Activities with Kids: Cape Town
It's that time of the year again when everyone, myself included, starts daydreaming and wishing for the holidays to arrive. Here in South Africa, and Cape Town in particular we are blessed with beautiful weather, stunning oceans and so much to do outdoors with nature! The holidays bring long walks on the beach, braais with views or just braais with good company and meat!... markets, ice creams, festivals and all things giving. My favourite thing to do in summer is to put on a wide brimmed hat and go strawberry picking… this way I get to be out in the fields and enjoying the sunshine while I collect fruits fit for satisfying all hunger and thirst right there on the spot! Thinking of this has made me wonder what other creative things there are to do this Summer in Cape Town…
(See what's on for families in Johannesburg, Things to do in Durban this summer and what's on Garden Route this summer )
Read our Things to do With Kids under R100 in CT and Family friendly beaches in Cape Town for other ideas of what to do!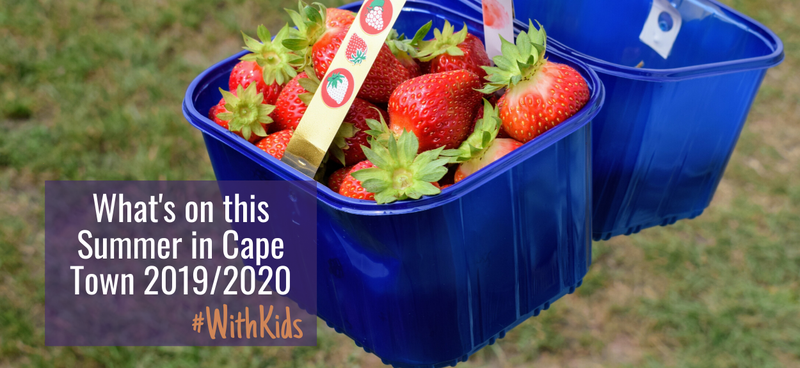 What's on this Summer 2019/2020
November 2019- January 2020
Outdoor Activities
WPLS Public Running Day
Parents and children, ages 1 to 109, can ride on the Club Diesel and Club Electric or on the wide variety of Steam locomotives privately run and owned by valued members of the club. They love seeing people enjoying themselves, having a braai and watching the trains go by. Cool drinks and snacks available. Regret no credit card facilities.
If it's hot the kids will certainly enjoy an Ice cream, even some of their own members can't leave without their weekly Ice cream.
Free Entry, R7 per ride available on site
When: 07 December 2019
They are open to the public on the first Saturday of every month
from 1:30 pm till 4:00 pm, come rain or sunshine.
Where: Bertie Genade Street, Parow, 7500 Cape Town, Western Cape
Who: All Ages
For more information: email editor@wpls.co.za or visit http://www.wpls.co.za
Berry Picking at Wildebraam, Swellendam

What can be more exciting than berry picking in the summer! Go on down and help harvest while having family fun. During peak season you do not have to make a reservation to go berry picking. It is advised that you visit early in the morning for then the berries are firm and it is not too hot for the family. Remember sunscreen and your hat! They supply a bucket for picking or you can bring your own. After returning to the cellar, they weigh the berries and invoice accordingly after packing in zip lock bags. (Blackberries R28 /kg and Youngberries R38 /kg)
Entrance fee per person is R15
Take home buckets - R12 for the medium and R17 for the large.
When: Mid November and runs till the end of December (harvesting is 6 weeks only)
Where: Wildebraam , S4 Hermitage South Lane, Hermitage Valley, Swellendam, 6740
Who: Preschooler 3-5, Scholar 6-9, Tween 10-12, Teen 13-17 and Adults
For more information: email info@wildebraam.co.za or visit https://wildebraam.co.za/
Delheim Harvest Festival 2020
The 2020 Delheim Harvest Festival again promises a feast of entertainment, complete with the ever popular and unmissable grape picking and stomping. There will be live music, tractor rides and plenty of food and drink provided in true festival-style by various food stalls. Among the highlights is a gift included with every adult ticket sold – a surprise reward for your hard work in the vineyards. The price of a ticket also includes a bottle of Delheim Rosé 2019/Sauvignon Blanc 2019 or Shiraz Cabernet Sauvignon 2017 that can be enjoyed at the festival or taken home.
R480 Adults | R280 Children under 18 | Kids Under 3 Free
When: 25 January 2020 - The grape picking-and-stomping kicks off promptly at 10:30, whilst the feasting will start at 12h00.
Where: Delheim Estate, Simonsberg sub-region of the Stellenbosch Wine Routes, on the Knorhoek Road, off the R44.
Who: All Ages
For more information: email marketing@delheim.com or visit www.delheim.com
CapeNature Price Freeze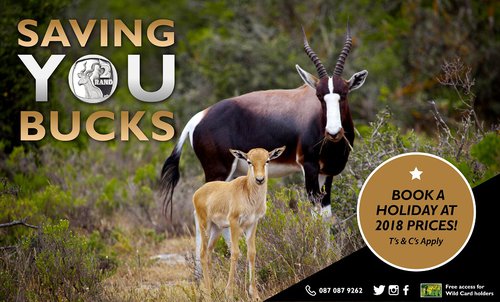 CapeNature is delighted to announce a tourism price freeze on entrances fees, camping, hiking and accommodation tariffs at CapeNature reserves across the Western Cape until 31 August 2020. This means that visitors get to spend quality time at CapeNature reserves, hiking, camping under the stars, and 'glamping' in luxury, safari-style tents, and modern, luxury self-catered eco-cabins at 2018 rates.
When: From now until 31 August 2020
Where: CapeNature Reserves
Who: All Ages
For more information: CapeNature Price Freeze
Cape OutdoorX
Expect more than 250 top quality outdoor, leisure and lifestyle exhibitions from industry leaders. Live entertainment, mouth-watering food, fun-tastic kids area, beer garden and so much more! Go and enjoy a great day out with loads of entertainment for young and old. Cape Outdoor X is really for everyone.
Adults (13+) R100.00
Kids (6-12 ) R50.00
Kids under 6 enter free
When: 09:00am – 22:00pm, 7 December 2019
Where: Vissershok Road, 7550 Cape Town, Western Cape
Who: All Ages
For more information: email info@outdoorx.co.za or call 016 423 4073
Capegates Summer Splash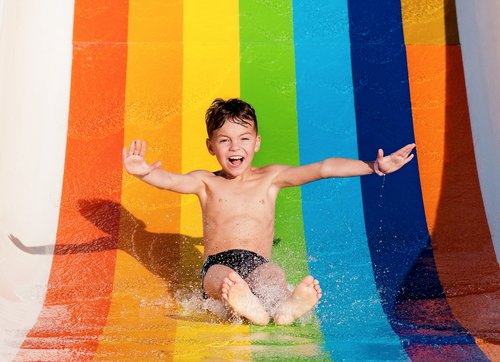 The whole family is invited to experience the fun tropical-themed water park at Capegate Shopping Centre this summer holiday. This huge outdoor water park will ensure heaps of fun offering various water slides, a wave board, paddle boats, a mini beach, a dunk pool, foam slip and slide and weekly beach activities. Shaded areas and seating will be available, along with a refreshment station to complete the complete beach vibe! Every Saturday, during the event dates, you can also partake in a fun beach-themed workshop or activity – free of charge. These sessions include sand-building and kite-making workshops, a water wars challenge as well as a beach treasure hunt!
R85 for 90 minutes & R125 for 3 hours (non-riders pay an entry fee of R40)
When: 10:00am – 19:00pm, 6 December 2019 – 11 January 2020
Where: Open-air parking area at entrance 4, Capegate Shopping Centre. Opposite Capegate Mediclinic
Who: All ages welcome – Kids from 5 years old may enjoy the rides
For more information: email jana@jackandjillcommunications.co.za or visit Capegate Summer Splash
Cape Town Beer Festival
The Cape Town Festival of Beer is a celebration of brewing heritage and craft, both locally and from around the world. Featuring over 200 beers; this is the premier celebration of all-things-beer. The festival is South Africa's largest annual gathering of beer enthusiasts, connoisseurs and those just wanting to learn more about beer. The weekend promises great entertainment including a variety of brewers, food stalls, live music, live rugby, an increasingly popular kiddies area, and has become a highlight on the Cape Town social calendar. Costs are R99-R150, kids under 12 are free.
Where: Hamiltons Rugby Club, Green Point
When: 29th of November to the 1st of December 2019
For More information: https://www.capetownfestivalofbeer.co.za/
Live Shows
The ABBA Show / Cape Town 2020
Far from being 'just another cover band', The ABBA Show is a full-scale theatrical production featuring 2.5 hours of live musical performances featuring a live backing band, replica costumes, theatrical lighting and effects and all the dancing an ABBA fan can handle.
Ticket prices depends on seat booking.
When: 20:00pm, 18 January 2020
Where: 1 Jakes Gerwel Drive, 7460 Goodwood, Western Cape, South Africa
Who: Teens to Adults
For more information: email grandwest@suninternational.com or visit http://www.theabbashow.com.au
Evening Activities
Star Gazing Picnics, Paarl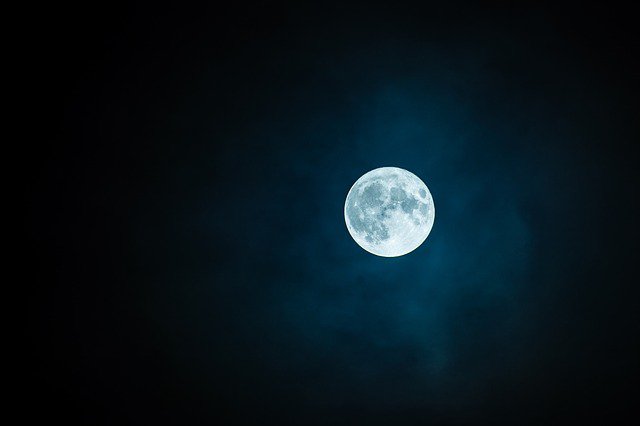 Wave goodbye to Saturn. Be romanced and inspired by the night skies at the Taalmonument on Paarl Mountain during one of the Stargazing Picnics, hosted by the Afrikaanse Taalmonument in collaboration with the Orion Observation Group (OOG). Bring your own picnic or order one from Volksmond Cafe (tel. 021 863 2800). See the skies like never before with astronomy experts and their telescopes.
R10 | R50
When: 18:00pm
23 November 2019
21 December 2019
18 January 2020
22 February 2020
21 March 2020
Where: Taalmonument, Gabbema Doordrift St, 7646 Suider-Paarl, Western Cape, South Africa
Who: Teens to Adults
For more information: email admin@taalmuseum.co.za or visit Afrikaanse Taalmonument 
Full Moon Picnic
There is something magical about a full moon and now you and your family can have a closer look during one of the Fullmoon picnics hosted by the Afrikaanse Taalmonument. Bring your own picnic or order one from Volksmond Cafe (tel. 021 863 2800). Enjoy a beautiful sunset before viewing a full moon.
Ticket prices from R5-R40
When: 17:00pm – 22:00pm
12 October 2019
9 November 2019
13 December 2019
10 January 2020
8 February 2020
7 March 2020
Where: Taalmonument, Gabbema Doordriftstraat | Street, Paarl 7646
Who: Teens to adults
For more information: email admin@taalmuseum.co.za or visit Afrikaanse Taalmonument 
Picnic Concert Evening with The Sultans of Song
The famous and beloved The Rockets is such an institution at the iconic Language Monument that they will once again ascend the Paarl Mountain to properly celebrate the summer. Their concert is partly in aid of the Let's Read! literacy project for children, and visitors are asked to bring and donate any children's books for this purpose. The show is in the Garden Theatre – just in time for a stunning sunset – on the soft lawn at the foot of the monument. Visitors are welcome to explore the iconic monument and scenic surroundings via footpaths while the children entertain themselves in the playgrounds. Bring your own drinks (no glass) and picnic baskets, or order one in advance (021 863 2800). Coffee, light refreshments, pizza, wine and beer will also be on sale.
Children under 13 R50 | Adults R100
When: 20:00pm, 20 January 2020
Where: Taalmonument, Gabbema Doordriftstraat | Street, Paarl 7646
Who: All ages
For more information: email admin@taalmuseum.co.za or visit Afrikaanse Taalmonument 
Picnic on Fire with the Psychedelic Theatre
A night of flames, fire and nature is the light at the end-of-the-year tunnel when the popular Psychedelic Theatre performs. The graceful fire dancers and their various burning objects will captivate the audience for an hour with breath-taking fire tricks, music and choreography. So, come and enjoy an unmissable summer's evening with friends, family and picnics during the twelfth 'Picnic on Fire' performance. Visitors are welcome to bring their own drinks (no glass) and picnic baskets or pre-order one at the coffee shop (021 863 2800). It will also be open for coffee and light refreshments as well as pizza. Remember to bring a blanket or pillow and warm clothing.
R120 Adults, R100 Students/Pensioners, R60 Children, Kids under 13 Free
When: 17:00pm, 28 December 2019
Where: Taalmonument, Gabbema Doordriftstraat | Street, Paarl 7646
Who: All ages
For more information: email admin@taalmuseum.co.za or visit Afrikaanse Taalmonument 
Galileo Open Air Cinema
The unique summer activity offers the perfect setting for an incredible family bonding date night under the stars. Apart from their regular screenings of rom-coms and musicals, The Galileo offers an array of beloved family-friendly films throughout the summer, from golden classics like The Sound Of Music and E.T. The Extra-Terrestrial to modern day hit animations like Trolls and Moana. The entertainment doesn't stop there - vibey music, interactive games and an on-site mini-market serving up delicious food and snacks add to the unique bucket list experience. Relax on the luscious lawn with a glass of wine while the little ones run wild or enjoy a giant game of jenga for a little inter-family competition. Once tummies are full and fun has been had by all, snuggle up for a beautiful sunset and the much-anticipated movie.
R109-R195
When: October 2019 – April 2020
Where: Various Venues (Kirstenbosch Gardens, Central Park, Battery Park, Meerendal Wine Estate, Steenberg Farm, Various Wine Farms, Kelvin Grove and the Zip Zap Dome)
Who: All ages
For more information: email hello@thegalileo.co.za or visit the Galileo Open Air Cinema
Kids Activities
Canvas Club Summer Holiday Programme
Canvas Club takes arts & crafts to the next level. We use a wide variety of materials to take the children aged 18 months to 13 on a magical creative journey of building explosively awesome crafts such as rockets, robots, fairy wings, musical instruments and many more! Let your children express themselves at our exciting, creative, messy and colourful.
Booking is essential
When: 13- 21 December 2019
Where: Tamboerskloof, Somerset West, Durbanville and Bellville
Who: Baby 0-2, Preschooler 3-5, Scholar 6-9, Tween 10-12, Teen 13-17
For more information: email info@canvas.club or visit https://www.canvas.club/
Make It Magical Workshops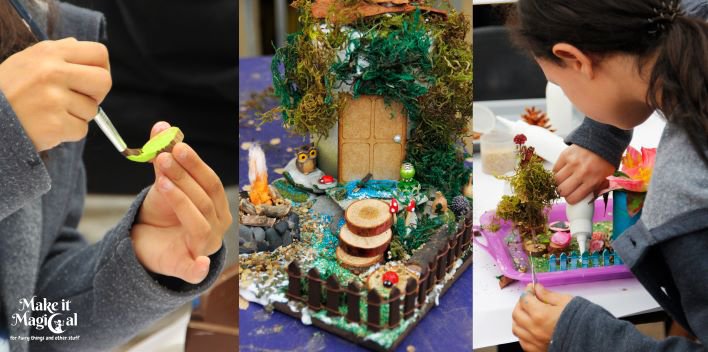 Let the kids express themselves and use their imaginations this summer holidays. The Make it Magical Workshops are a wonderful experience for the kids and is sure to keep them busy. The workshops are sure to be the best arts and crafts ever!
Where: Ferndale Nurseries, Brommersvlei Road, Constantia,
Who: Toddlers to adults
For more information: Make it Magical
The Cricket School of Excellence Summer Holiday Clinics
The Cricket School of Excellence are running Summer Holiday Clinics for budding cricketers.  These programmes cover all aspects of the game for ages 4-13.  Coaches work to a specific programme and cover batting, bowling, fielding, general knowledge and etiquette of the game. Time: 9am – 1pm
Cost: 18-21 December - R700 (without early bird discount); 7-8 January - R400 (without early bird discount).  Early bird discount ends 30th November so book now!
Where: UCT Cricket Club, Cape Town
Who: Scholars
For more information: Contact: 0861 123 273 or visit Cricket School of Excellence
Savage School Mud Run
The Savage School Mud Run, is a high school obstacle course running event aimed at promoting educational opportunities for learners through sport. The race will include physically intense obstacles and only the most savage competitors will complete the race. The winners of the event in both the male and female category will receive cash prizes of up to R10 000 each as well as opportunities for bursaries and internships at some of the largest most prestigious companies in South Africa. If you think you savage enough for the SAVAGE SCHOOL, here's your chance to enrol.
The entrance fee for the event is R100
When: 08:30am – 12:00pm, 7 December 2019
Where: Cape Town Ostrich Ranch, N7, Philadelphia, 7764 Cape Town, Western Cape
Who: High School students only
For more information: email info@worldstage.co.za or visit http://www.worldstage.co.za
Frozen II Kids activities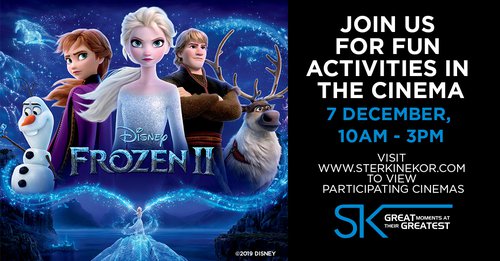 Join for fun activities in the cinema before watching the much anticipated Frozen II. Three years after the events of the first film, Elsa starts to hear a strange sound from the north calling her. Together with her sister Anna, Kristoff, Olaf, and Sven, they embark on a new journey beyond their homeland of Arendelle in order to discover the origin of Elsa's magical powers and save their kingdom.
Free activities, Movie tickets as per seat.
When: 10:00am – 15:00pm, 07 December 2019
Where: Participating Ster Kenikor Cinemas
Who: All Ages
For more information: email christeenw@sterkenikor.com or visit Ster Kinekor Frozen II
Festive Fun at Ipic Shopping Centre Soneike
Kids, forget your tech and join in the festive fun at Ipic Shopping Centre Soneike this December. Take a photo with Santa and enjoy the walking Elves as they roam the centre. Check out the awesome playzones at Iowa Spur, Bassa Goodtimes Bar and Wimpy for non stop fun and games.
Free Entry
When: Photos with Santa - 7, 14, 21 December 2019
Walking Elves – 7, 20 December 2019
Where: Ipic Shopping Centre Soneike, Corner of Bottelary and Amandel Avenue
7580 Kuilsrivier, Western Cape, South Africa
Who: All Ages
For more information: call 021 553 0315 or visit www.ipicshopping.co.za
Go on a play date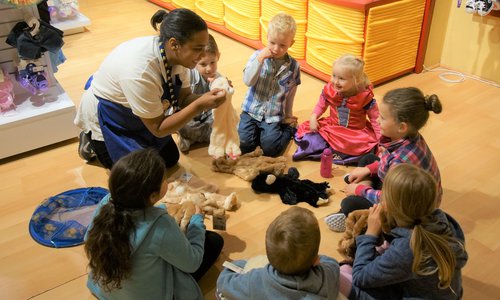 Create your own furry friend with Build A Bear Workshops. These summer holidays you can take your family or friends on a play date at Build A Bear Workshop. It is the perfect indoor play idea! Each participant will get the opportunity to choose their own soft toy, give it a heart, stuff and groom it as they learn how to take care of their new "cuddle buddy". They make the perfect Christmas gifts too!
Where: To book a play date, simply visit a Build a Bear Workshop, Toy Kingdom or a participating Edgars store near you 
Who: Toddlers and young children
For More Information: book online at buildabear.co.za or email them at party@buildabear.co.za
Lifestyle Markets
Rondebosch Craft Market
The most chilled outdoor market in Cape Town where the ethos focuses on hand crafted items. You can wander around the park with your dog while kids play in the park. They have crafters making everything from clothing to woodwork, sweet treats and skin products. Enjoy a cup of coffee or browse through the items on offer at the Animal Rescue Organisation's stall - their charity of choice.
Free admission
When: 09:00am – 18:00pm,14 December 2019
Where: Cnr Campground & Sandown Roads, Rondebosch, 7700 Cape Town
Who: All ages
For more information: email rondeboschmarket@gmail.com or visit https://www.facebook.com/RondeboschParkMarket/
9th Annual Christmas Gift Fair
The Christmas Gift Fair is a "one-stop shop" experience with goods ranging from décor, jewellery, clothing and crafts for your friends and loved ones, to a delicious deli of tasty treats and goodies to compliment a festive spread. Debit and credit card facilities available. With entertainment and activities for the whole family it will be a place to enjoy a fun day out with family and friends, whilst accomplishing Christmas Shopping at the same time! Fab Ideas is dedicated to having fabulous ideas and affordable presents for everyone
Free admission
When: 6th – 16th December 2019
The 1st Saturday will have extended hours to have a Christmas Night Market and the 2nd Saturday they will be hosting the KOMWATCH Fundraising Festival.
Where: Kommetjie Community Hall, 7976 Cape Town, Western Cape
Who: All Ages
For more information: email julie@fabideas.co.za or visit http://www.fabideas.co.za
Simply South Craft and Gift Fair 2019
Simply South is an Indoor Gift and Craft Fair held annually. Just in time to find a unique gift for friends and family and, of course, why not you too! Featuring over 200 crafters from all over the Peninsula this event is a shopper's delight, full of inspirational ideas and handpicked innovative products – a celebration of gifts with a difference.
Stalls include toys, home decor including aluminium homeware and a unique range of handmade cutlery. For the food lovers there is an extravagant array of mouth-watering and unique food gifts, a variety of sauces, jams, olives, biscuits, dried fruit and nuts, Christmas cakes, fudge and other yummy goodies. A raffle will run for the duration of the market and the proceeds thereof will be donated to Imbali.
Free entry
When: 2-22 December 2019
Weekdays: 9.30am – 7pm,
Saturdays & Sundays: 9am – 4pm.
Where: Westcott Primary School, Boundary Road, Bergvliet
Who: All Ages
For more information: email info@simplysouth.co.za or visit http://www.simplysouth.co.za/
Pinelands Craft & Gift Fair
The Fair lends a wonderful opportunity for locals as well as visitors to do their Christmas and end of year gift shopping in a relaxed and friendly environment.
It is a wonderful concept where a selection of gifts exhibited by 160 crafters has one central pay-point making it easy for customers. The wide variety of gifts include exquisite handcrafted cards & Christmas decorations, delicious tasty treats, basket, wire & leatherwork, glassware & needlework, jewellery & children's gifts, books, clothing, vintage furniture, plants and more. Relax afterwards in the "Page Break" restaurant. Bring the whole family and experience this shopping wonderland.
Free Entry
When: 2-22 December 2019
Mon-Fri: 9am – 7pm (incl public holiday)
Sat & Sun: 9am – 5pm
Where: Kent Hall, Pinelands High School, Forest Drive, Pinelands.
Who: All ages
For more information: email pinelandsfair@gmail.com or visit http://pinelandscraftandgiftfair.com
Edgemead Christmas Market
The Edgemead Christmas Market is one of Cape Town's largest and most anticipated Christmas Markets. More than 250 of the Cape's finest crafters will be travelling from as far as Mossel Bay, Vredenburg and Riversdale to display their products. Lose yourself in the enchantment of Christmas lights and creativity. Find something special for your loved ones this Christmas, something out of the ordinary that you won't find anywhere else.
Free entry
When: 5-22 December 2019
10am to 8pm every day, including Sundays
Where: Edgemead Community Hall, Edgemead Drive, Cape Town
Who: All ages
For more information: email edgemeadmarket@gmail.com or visit https://www.edgemeadmarket.com/
Santa's Fair, Strand
Santa's Fair is held at the Lourensriver Dutch Reformed Church in Strand. This market boasts a selection of quality exhibitors in craft, gourmet condiments, décor and old favourites like traditional home-baked products. Visitors are welcome to relax with a hot or cold beverage and something to eat in our rest area. Be sure to join this market for a shopping experience that is both fun and satisfying
Free entry
When: 4-28 December 2019
Where: Lourensriver Dutch Reformed Church, c/o Broadway Blvd & Da Gama Road, Strand
Who: All ages
For more information: email santasfairkersmark@gmail.com or visit https://www.facebook.com/pg/santasfair/about
Durbanville Kruiskerk Geskenke Mark
There will be 160 exhibitors at this Christmas market offering refreshments and gifts. Stay and have breakfast or lunch and bring the kids as there is a play area for them to enjoy while you relax with a coffee!
Free Entry
When: 30 November – 14 December 2019
Where: AGS Durbanville Kruiskerk, St Johns Way, Durbanville.
Who: All ages
For more information: email durbanvillegeskenkemark@gmail.com or visit https://www.facebook.com/geskenkemark/
More Fun Activities to do with Kids during the School Holidays
Acrobranch, Cape Town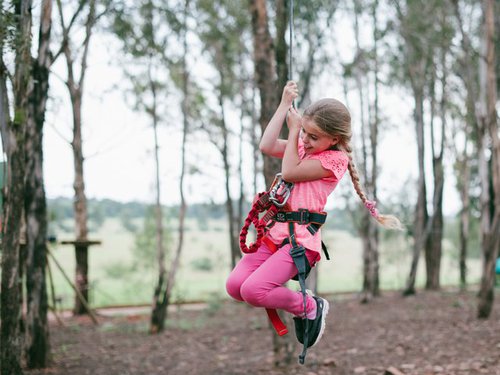 This is a great outdoor adventure for the kids. The kids will have fun swinging through the trees on zip lines. There are different courses available to suite everybody's level from toddlers through to adult challenges.
Where: Hout Bay
Contact: 021 201 1121 Acrobranch, Cape Town 
Cape Point, Western Cape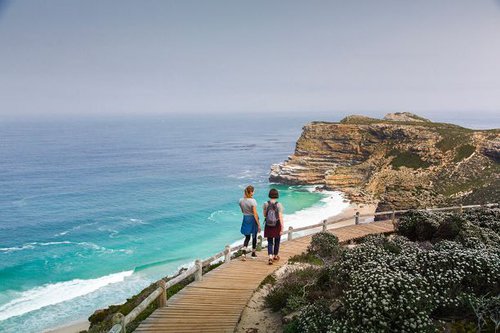 Cape Point, within Table Mountain National Park, is an iconic South African destination steeped in maritime history and known for its natural beauty. The natural vegetation of the area, fynbos, comprises the smallest but richest of the world's six floral kingdoms. Apart from its untouched beaches, sheer cliffs and rich biodiversity, attractions include The Cape of Good Hope, the old and new lighthouses at the tip of the peninsula, the world-class Two Oceans Restaurant, curio shops, and Africa's only commercial funicular – the Flying Dutchman
For more information: Cape Point
Perdeberg Winery, Paarl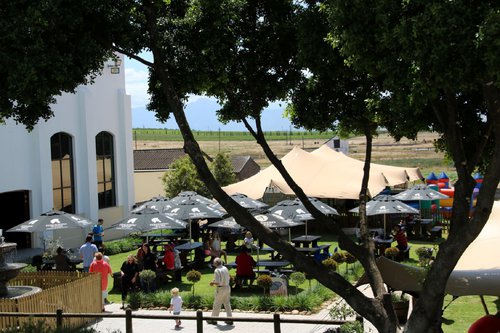 Located in Paarl in the heart of the Boland of the Western Cape, Perdeberg Winery enjoys one of the finest wine-growing regions of the Cape. Our winery lies at the foot of the magnificent Paardeberg Mountain, named after the scores of Cape Mountain Zebra that once roamed this beautiful mountainside. Enjoy wine tasting and eat delicious food at the Eat @ Perdeberg Restaurant. The kids can also join in on the fun with a kiddies pairing.
Where: Vryguns Road, Vryguns Farm. Paarl,
For More Information: Perdeberg Winery
Rugby Tots, Cape Town

Make your child's development more fun! The fun, structured play sessions take children on a journey of sporting imagination with engaging and energetic coaches supporting them every step of the way whilst teaching how to catch, pass, kick, run with the ball and play as part of a team.
Where: Multiple Locations around the country
For more Information: Rubgy Tots
Kids' Pilot Parties, Cape Town
Offering kids pilot parties at Cape Town Flying Club. The venue is situated at Cape Town International Airport General Aviation Area. The Club provides Flight training and ground training to flight Crew. The Club provides a friendly and safe atmosphere where you can introduce your little one to the life of a Pilot.
Where: 2 Douglas road, Matroosfontein.
For More Information: Kids Pilot Parties in Cape Town
The Kids' Gym, cape Town
We provide an active and FUN way to get fit through our specially developed curriculum using a variety of cardio exercises, games and equipment designed to teach strength, co-ordination, flexibility, core, balance and general physical fitness that will prepare children for all sports, whilst boosting self-confidence and social skills.
Where: Sable Square Shopping Centre Cnr Bosmansdam & Ratanga Rd, Century City
For More Information: The Kids Gym
Bugz Playpark Joostenbergvlakte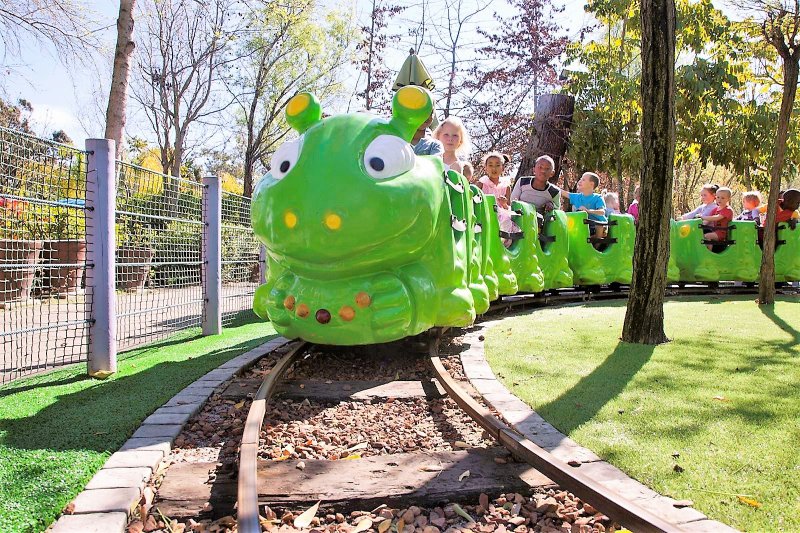 Be sure to visit the largest playpark in the Western Cape this holiday! The kids will love climbing, jumping, running, exploring and engaging with the various play zones available. 
Where: Bugz Playpark
Clay Café holiday entertainment, Hout Bay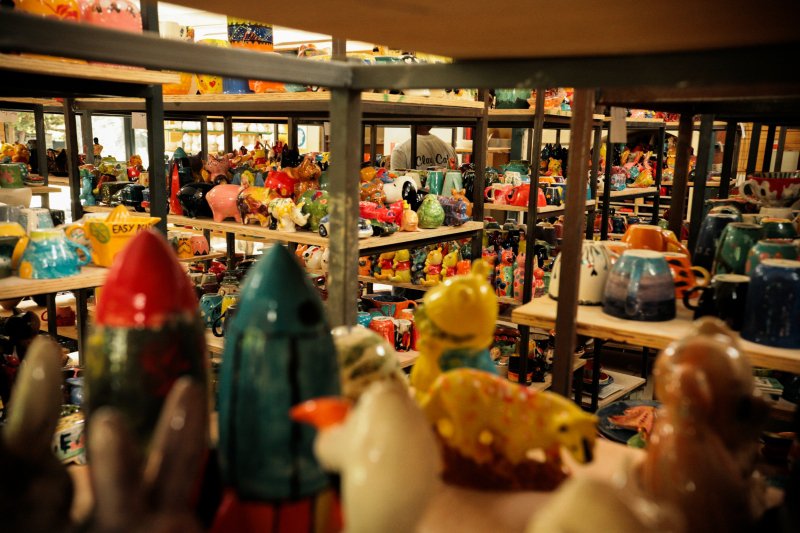 Ceramic-painting venue cum restaurant. Join Clay Café throughout the season for a few hours of ceramic painting fun. All ages welcome. Awesome inside and outside seating area, exciting playground and great, fresh, farm-style food. A creative outing for the whole family to enjoy.
Cost: R40 studio fee plus the value of the item.
When: Open daily 09:00 - 17:00 (see website for exceptions)
Where: 4080 Main Road, Hout Bay
More Information: Clay Cafe
Your Bucket List For Cape Town
Cape  Metro
Take  the  kids  for  a  playdate  at  Cape  Gate
Reconnect  with  your  wild  side  at  Cape  Nature
Take  the  family  for  a  fun  day  out  at GrandWest
Sail  the  high  seas  with Jolly  Roger  Pirate  Boat 
Meet  Santa at Kenilworth Racecourse
See  Matilda  live  at  Artscape  Opera  House
Search  for  hidden  gems  at  Mineral  World
Make  new  friends  at  the Planetarium  this  school  holiday
Movie  under  the  stars  with The  Galileo
Have  a  close  encounter  at  the  Two  Oceans  Aquarium
Overberg 
Cape  Winelands
Collect memories not things this summer and be sure to tell us what you get up to! We would love to hear from you!