Beyond the classroom: Learn about Elephants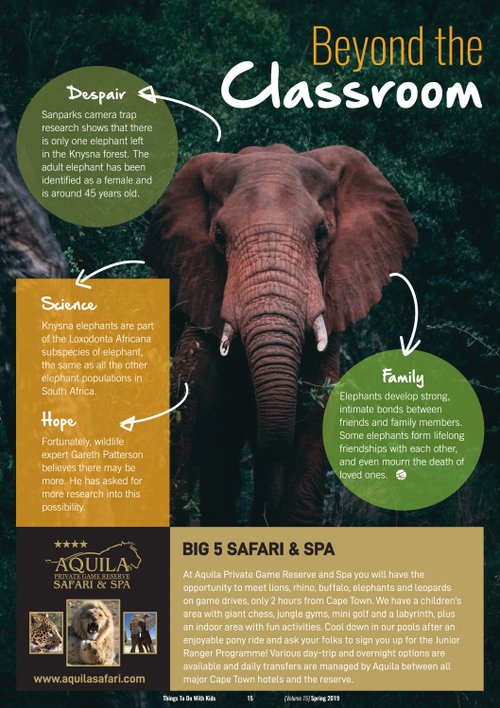 Despair
Sanparks camera trap research shows that there is only one elephant left in the Knysna forest? The adult elephant has been identified as a female and is around 45 years old?
Science
Knysna elephants are part of the Loxodonta Africana subspecies of elephant, the same as all the other elephant populations in South Africa.
Hope
Fortunately, wildlife expert, Gareth Patterson believes there may be more; and a comparison DNA census is recommended.
Family
Elephants develop strong, intimate bonds between friends and family members. Some elephants form lifelong friendships with each other, and even mourn the death of loved ones.
The story is from our Proudly South African Magazine