10+ Things to do in George, Garden Route
Return to the Garden of Eden
Wessel Badenhorst - This article originally appeared in our much loved Things to do With Kids Magazine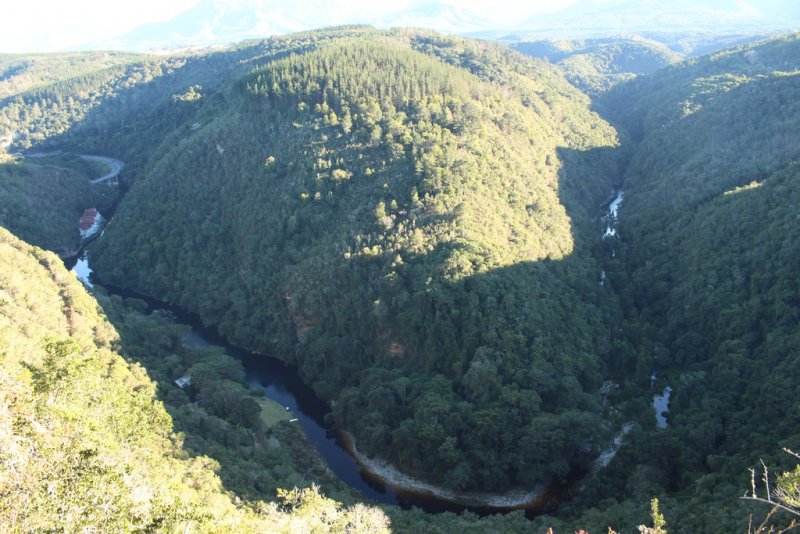 "Nature has made an enchanting abode of this beautiful place."
Le Vaillant, French author, explorer, naturalist, zoological collector, and noted ornithologist wrote these words in the 18th century upon the foothills of the Outeniqua mountain range, and they still ring true today. Even though we often visit the George and Wilderness area, this time we planned to experience it like true tourists. What we found was nothing short of magical.
Our exploration started with a leisurely drive up the winding Montagu Pass, to Herold Wines. Here we got to sit down and chat with Nico, the owner and winemaker. "We do everything by hand," he told us while we snacked on one of their impressive cheese platters. The kids played happily on the lawn with no need for a jungle gym or toys. From time to time, a couple of lambs could be seen in a pen not far from the tasting room.
The second morning started with a mountain of excitement. Our first stop was Redberry Farm. Yes, they offer strawberry picking year-round, but we found much more. The kids each got to putter around on the dam in their own motorised boat. Next, we headed off to ride a miniature train. Facing the "station", is the largest permanent hedge maze in the Southern hemisphere, and we had so much fun seeking out the seven strawberry stations. After a couple of pony rides and a trip around the pedal go-cart track, we grabbed a pizza for lunch.
My wife and I have often gone for walks in the Garden Route Botanical Gardens, and have enjoyed coffee at Getafix before, but this time we were shown a different side of the gardens. Where I used to see an unkempt lawn, we discovered an experiment in nature taking back a piece of domesticated land, full of ground orchids and African potatoes. We rubbed leaves and smelled flowers in the tactile and scent garden, and finally discovered the medicinal value of the plants along the path up the medicinal mound.
We ate bratwurst at Timberlake Organic Village and monkeyed around on the Acrobranch course. The young ones were particularly impressed with the three ziplines on their course, which was a new experience for them.
Our second to last day was spent enjoying everything the Touws River had to offer. Eden Adventures has family kayaks for hire. We grabbed one and headed up the river. We were thrilled to see a number of Knysna Loeries crash-landing into unsuspecting trees, their wings aflame as they fell through the sky. My six-year-old daughter lay back in our kayak, lost in the moment, sun shining on her face, letting her little hands dance through the water. The world held its breath. An almost supernatural silence closed in around us as if to freeze the moment. Even the busiest of minds could find peace here.
Having had all these experiences, my wife asked our four-year-old son what activity he enjoyed most. His response: "Those where we were all the time". Upon further enquiry, he elaborated to a simple, "Those where we are together all the time".
These moments, the ones where we were together all the time, surrounded by nature, are the moments that I live for. This must be why George and surrounds are named after Paradise.
Why not stop for a moment, ask the deeper questions you were meaning to ask, and you might discover that the world you are looking at has way more on offer than you might imagine at first glance.
With an international airport, or less than five hour's drive from Cape Town, George is easy to reach, and a must for every family.
Visit George Tourism for more information: www.georgetourism.org.za
Top things to do near George on the Garden Route of South Africa
Day 1: Roll down your windows and explore the Montagu Pass
Herold Wines, Montagu Pass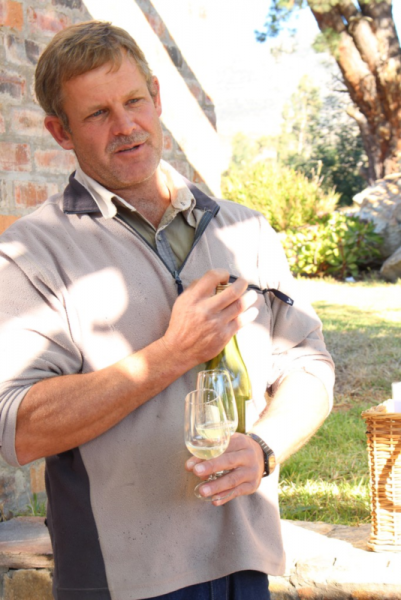 Ask Nico about the blush on the "Schaam Schaap" while you tuck into one of the best cheese platters you will find on any wine-farm. Maureen's relationship with the local Cheeseman ensures brilliant cheeses on every platter. The grassy hill and nearby stream implore your children to run around and play unconstrained, something of a rarity these days.
Contact: 072 833 8223
Day 2: Get to know the wonderful world of plants
Redberry Farm, George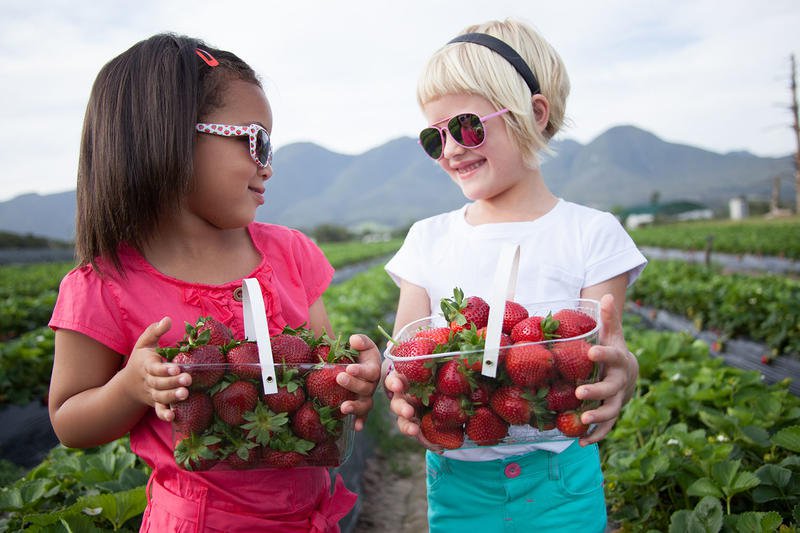 Pick your own strawberries, even in the dead of winter, or come for the multitude of other activities on offer.
Contact: 044 870 7123
More Information: Redberry Farm
George Botanical Gardens
For a fun learning experience, join one of the vegetable garden or fruit tree courses, or sign up for an earth art class using all-natural materials. On the first Friday of the month, entrepreneurs set up shop at Getafix, the park's coffee shop. On Saturdays, there is a park run for the fitness fanatics.
Contact: 044 874 1558
Day 3: Explore beautiful indigenous forests
Timberlake Organic Village and Acrobranch, Wilderness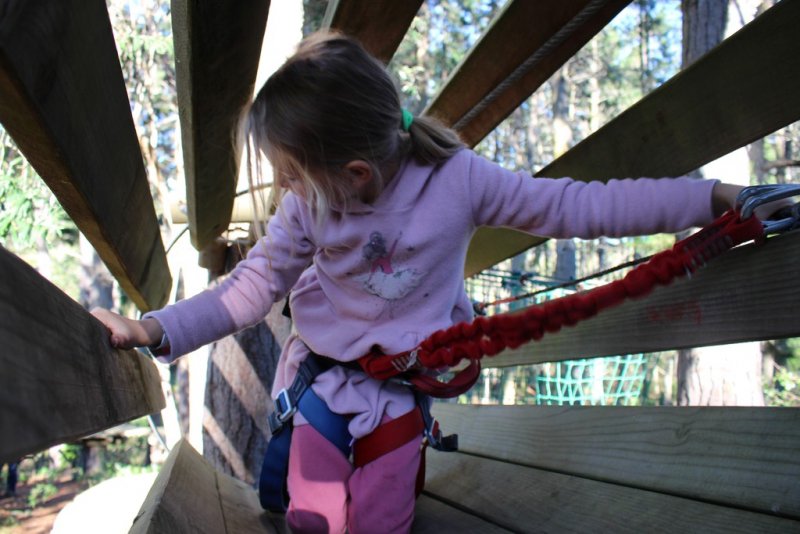 Zip around the high ropes at Acrobranch Tree-Top Adventure Park. Stop by Pause Coffee Roastery, get an authentic German snack, or have a meal at the restaurant. Kids will love the race track, jungle gym with giant slide, friendly goats, and fantasy fairy garden. The deli, clothing, wine and mohair shops, as well as an art gallery, add to the village's appeal.
Contact: 078 251 4458
The Woodville Big Tree Hike, Wilderness region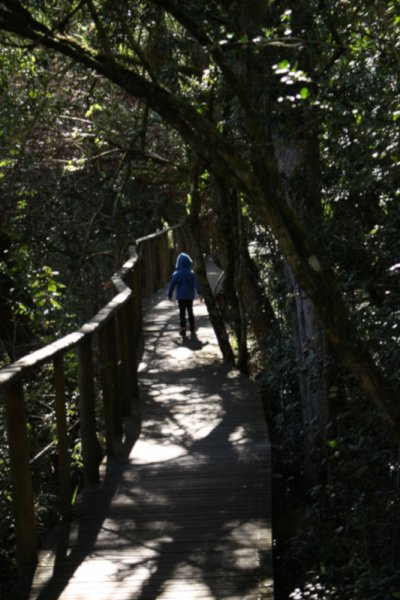 An easy stroll into the Tsitsikamma forest takes you to an 800-year-old Yellowwood tree standing 36 metres tall, with a trunk circumference of 9 metres. The perfect place to have a picnic, amidst the smallest and most diverse floral kingdom in the world.
Contact: 044 877 1197
Day 4: Find adventure in the water
Eden Adventures - Kayak and Hike Wilderness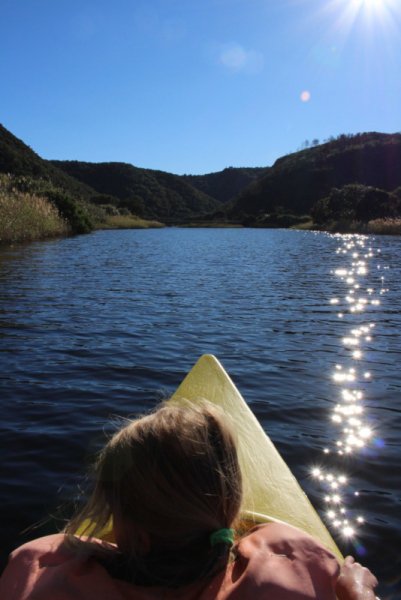 Load the family into a family kayak (takes 4 people) and paddle up the river. Follow the boardwalk for 2 km into the mountain to a spectacular waterfall.
Contact: 044 877 0179
Surf Lessons / Surf Safari Stay – Inn Victori, Victoria Bay
Victoria Bay is home to one of the most consistent surf breaks in South Africa, so there is no reason to miss that long-overdue surf lesson. Inn Victori sits right on the road as you turn towards the bay. They offer surf lessons, and accommodation, so if you fall in love and want to stay close to the ocean, they can help you out.
Contact: 079 078 5140
Wilderness River Safaris
Bird lovers will be treated to a number of Cormorant varieties, Kingfishers, and for the fortunate, the Knysna Loeries might put on a show. They also offer sunset and lagoon cruises.
Contact: 082 440 9807
Day 5: Choose your own adventure
Outeniqua Transport Museum
Trains, planes and automobiles, the transport museum in George is the keeper of the memories. From the carts that housed the British royal family on their South African visit, to award-winning scale-model trains, the museum captures the rich transport history of the country.
Contact: 044 801 8289
Elevate Trampoline Park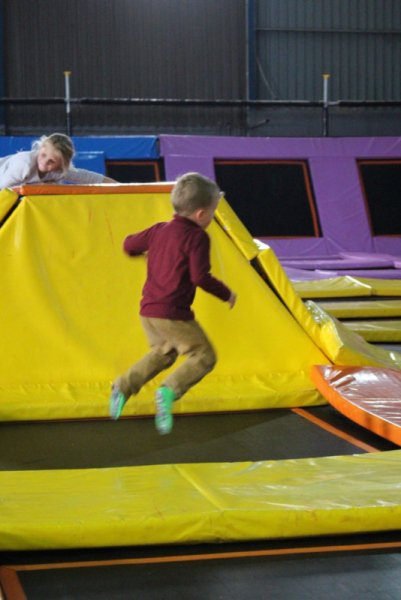 Parents get to join in the fun in this well-maintained trampoline park. When you need to take a break, you can have coffee or a soda next to the jumping area, which makes it easy to keep an eye on the little ones.
Contact: 044 004 0017
Caroline's Chocolate Haven in Wilderness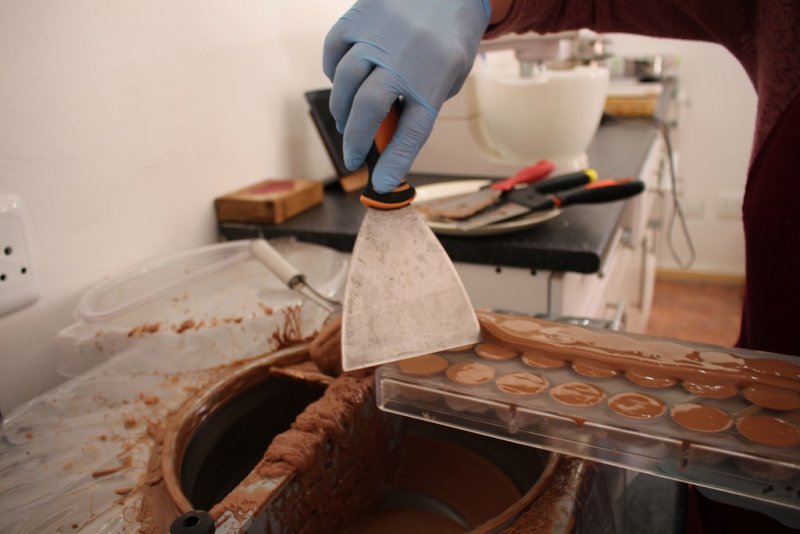 Right next to the tourist information centre, Caroline works her chocolaty magic. You can stop by to see how they make their delicious works of art.
Contact: 083 446 7385