Acrobranch Stellenbosch Joins the Family
Obstacle courses always fascinated me. I remember how I would lay out routes over walls, up trees, from one tree to the next, and sometimes clinging to a ledge around an old building. One day I went camping with a school group and came face to face with a low ropes course. I was amazed, firstly that such an elaborate playpark actually existed, and secondly that some people got to call this their job.
For those of you who know the thrill of climbing, ducking, and weaving your way through a series of challenging but fun obstacles, or those who have yet to experience the joy, I have great news. Acrobranch just opened the latest addition to their portfolio of exciting adventure locations. This one is situated just off of the N1 highway near Stellenbosch on the Klein Joostenberg farm. It does not matter if you are driving from Durbanville, Somerset West or Paarl, this treetop adventure park is close by.
Once you get there you can park near the registration office, grab your online booking confirmation (as the park is a cash-free zone), and let the fun begin.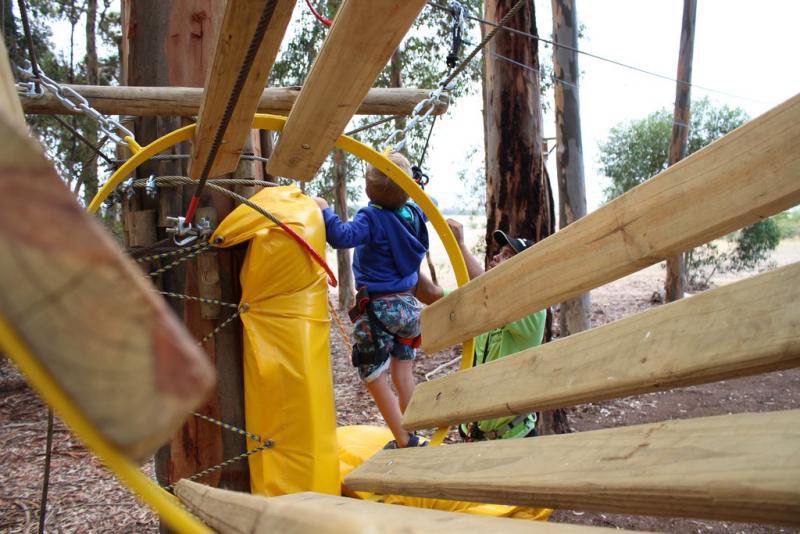 Fun for Everyone
Really young children (aged 3 and older) can explore the 15 fun obstacles and 3 zip-lines on the AcroTwigs yellow course. Meanwhile, older kids and adults get to take on the more challenging intermediate course with 17 obstacles, an impressive 6-meter climbing wall, and 3 wonderful ziplines. If after all that you still crave more ziplining action, you can brave the 12 meter climb up the "Big Zip" and fly along the 120-meter zipline back to mother earth.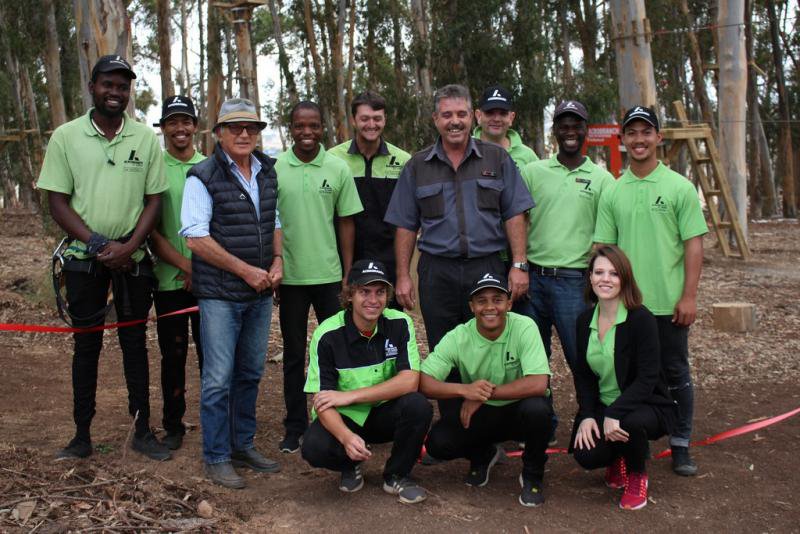 The Acrobranch staff are always a friendly group, and they are on hand to guide and help the little ones as needed.
You will have so much fun that you will not realize how much exercise you are getting until you are done.
Once you have spent all your excess energy you might realize that you are in the mood for a bite to eat or something to drink. When that happens, Klein Joostenberg has got you covered.
While you are there
The Stellies Taproom offers a selection of lovely pastries, a picnic style menu and refreshing craft beers. I really enjoyed their 6 beer tasting, which is great if you are afraid of missing out on anything.
There is also a Bistro where you can have a sit-down meal and sample the wonderful wine selection produced on Joostenberg Wine Estate.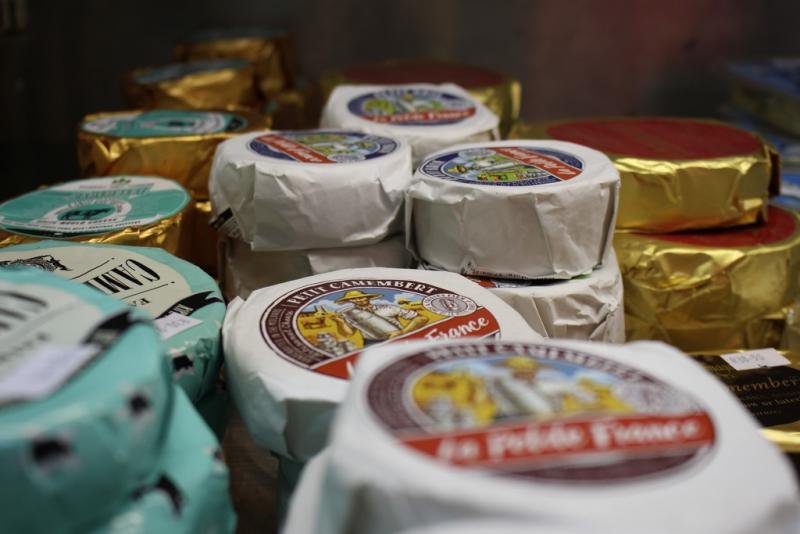 The deli and pork specialist butchery has a great selection of meats and other delicacies, so you can take the experience home with you.
Location
GPS:
GPS: 33 82' 66 21 S / 18 79" 55 15 W
ADDRESS:
Klein Joostenberg, R304, Muldersvlei, Stellenbosch
Find an Acrobranch adventure park and kids party venue near you
Acrobranch offers eight world-class ziplining adventure parks. They can be found here: (1)Constantia Nek in Cape Town, (2)Sunlaws Estate adventure park in Centurion, (3) Rosemary Hill Adventure park in Pretoria East, (4) Melrose Park (and picnic spot) in Johannesburg, (5) Honingnestkrans Street family adventure park in Pretoria North, (6) Timberlake Organic Village on the Garden Route, (7) Huddle Park Linksfield adventure park near Bedfordview and Rosebank and their latest addition to the family- (8)Stellenbosch family adventure park at Klein Joostenberg Farm.