What I love about the Acrobranch kids party model
Kid's parties are a time for the family to come together and celebrate. What I don't like is that moment when the last guests leave and all that remains is the wreckage. The inevitable juice floods, the cake avalanche, whatever broke during the madness. Skipping the cleanup makes going to a kid's party venue worthwhile.
All this pondering on parties made me think of ways I would imagine my perfect kid's party.
Elements of the perfect kid's party
Active fun
To start out with the kids will have fun, it is for them after all. Fun is all good and well, but I want happy, content, kids, after all, is said and done. If they were to fall asleep right after the party is finished, with a smile on their little faces mind you, that is a pretty good measure of how good the fun was. No computer games or watching television then, since this is a good way to get little balls of frustration. Something outdoors is even better, copious amounts of fresh air are known for its happiness-inducing effect on children and adults alike.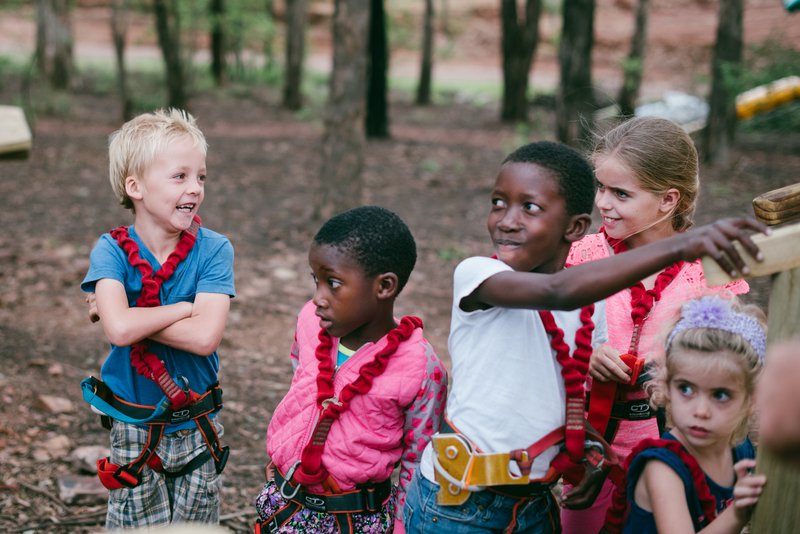 Safety
There is one thing that is more important than the kids having fun, although it is usually not the main focus, and that thing is safety. The quickest way to completely ruin a good party is for someone to get hurt. So where ever the party is hosted you want as small a chance of someone getting hurt as humanly possible, kids being kids and all.
An awesome cake
Good, next you want an awesome cake. I can still remember the time my parents melted about a hundred sparkles to make a sword blade. I was four, I think. Today I can't tell you anything about the party other than where it took place, and that I had the biggest most amazing sword cake ever.
So make the cake a thing.
Snacks and drinks
Apart from the cake, you want the children and adults to have enough to eat and drink. No need for anyone to get sick, but your run of the mill sugar rush is quite fun, with ample opportunity to burn off all the excess energy. In my ideal party, I would not give this a second thought and the eats and drinks will just be done for me.
Make them move
Moving children are happy children, and the parents of moving children are at their happiest when there are a lot of people specifically geared towards watching those children move.
An added bonus would be to have the kids partake in activities that are good for their development in such a way that they do not notice they are doing something that is actually good for them, like stretching, balancing, and climbing trees... like a giant obstacle course.
So there you have it my checklist for a perfect party.
Fun
Having watched my kids laugh away many hours on a jungle gym, it is a no-brainer that they will have fun on the ultimate jungle gym among the trees, real jungle style.
Safety
We all know the first world countries are going soft, so they have gone above and beyond in defining their safety standards. All obstacles at Acrobranch have been designed and built to European standards and verified by European industry experts. All the safety gear are EU-marked and imported directly from Europe. When you arrive, they will first brief you for a bit of safety before you head off to an obstacle course.
Cake
Bring your own mega sparkle sword cake, your kids will remember it for life.
Catering
Each venue has hand selected caterers to make sure your party has that something special to keep everyone going.
Child Minders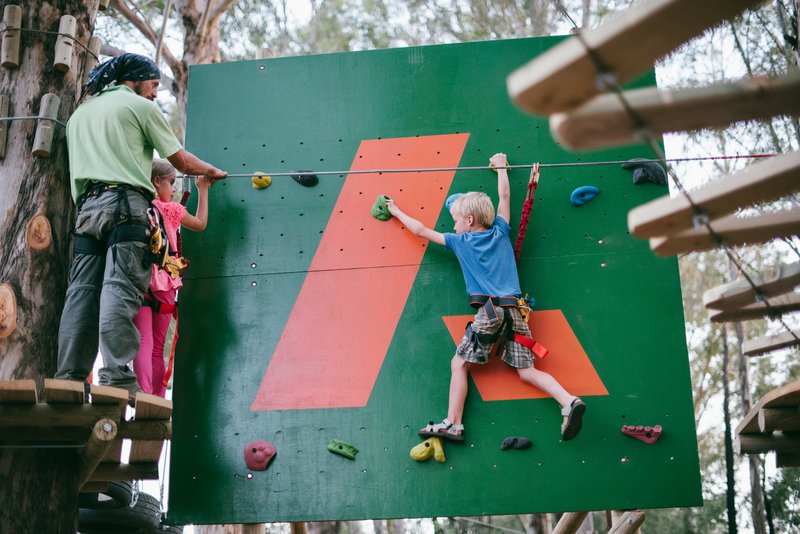 All the guides are expertly trained, and there are more than enough of them to keep your little ones safe.
Movement
Just watch the video at the end of this article, need I say more?
I'm sure you are already planning your next kid's party at an Acrobranch near you, so I will help you out, here is a list of all the Acrobranches in South Africa, see if there is one near you.
Locations
How do you do the perfect kids party?