Top kids' birthday party trends for 2020
By Lydia van Niekerk
When it comes to trends for kids' parties, it is astonishing how big the variety is. It might feel overwhelming finding the ideal theme that suits your needs, as well as your child's unique preference. We did a bit of investigation and consulted with industry professionals to narrow down the top trends and help you find the inspiration you need.
The classic themes
According to Mellissa Merryweather, Creative Director of The Playstation Adventure Park, the top trending themes are unicorns and dinosaurs. Melissa van Niekerk, Marketing Director at Bugz Playpark confirms this: "Our bookings show that unicorns, dinosaurs and Paw Patrol are still the trending themes." It makes absolute sense as they make for super cute and creative party setups.
These are all easy to execute as there are many resources available in shops. Melissa (Bugz) also predicts Lego, Dora the Explorer and Spiderman to join the list of popular party themes as there will be new movies releases in these themes this year. Llama Llama parties seem to be trending for kids under four. (You can find some inspiration for a Llama party in our recipe section! – Ed.)
New decor trends
Yes, balloons have been around forever, but this year it has stepped out of the cliché zone to become a decor trend on its own. Create an aesthetic colour palette and let it take over the party or use it to complement your theme. Think BIG. Garlands, colour transitions and letters are just a few examples of how to decorate with balloons.
A new Lion King movie is coming out in 2019 and anticipation leads to inspiration. You can let your imagination run wild in your décor: leaves, camouflage and lots of safari animals. Toy animals could be used as decor and party favours.
Entertainment and venue choice
Indoor party venues are always a popular choice because the weather plays no part in the success of the party. Christiaan van Oudtshoorn from Scootours says the interest in outdoor adventure parties have grown exponentially, especially among kids aged 10 and up. Bianca Thornburn from Acrobranch sees an increase in the need to connect with nature through outdoor parties and experiences, encouraging an active lifestyle. Melissa from Bugz predicts that old-school games such as musical chairs, beanbag toss and hula-hoops are also making a come-back.
Party snacks and treats
These tasty treats are more than something to eat this year, they can make up an entire party theme.
Mellissa from Playstation says healthier options and even more vegan options are trending. Bugz' Melissa agrees: "Although a birthday party is mostly seen as a cheat day with an abundance of sugary sweets, we do see that parents are looking for healthier alternatives. Bugz recently introduced a healthier party box and food option for those parents wanting something with less sugar and preservatives."
Colour palettes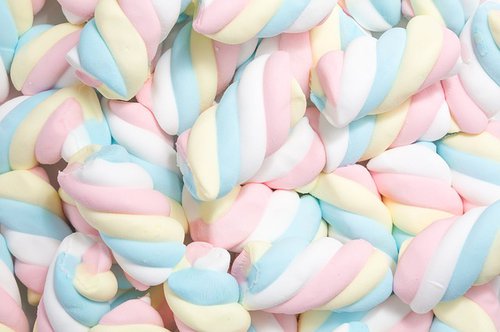 Pastel shades are not exactly new, but this trend is still very valid when it comes to decor. Gentle shades give a magical element to parties as well as keeping it feeling sweet. Mellissa Merryweather believes pastels are still very relevant, although Melissa van Niekerk foresees that bright colours will increase in popularity this year. "Soft pastel party themes seem to have been the trend last year. This year, we've noticed cakes, outfits and decor to be a bit more vibrant and colourful," she says.
Kids love colours, variety and brightness. It's a classic theme that provides endless possibilities while keeping a child's interest. Give them a kaleidoscope of bright colours running throughout the decor. Rainbow colours are also gender neutral, so it is a win for all!
I trust you found some inspiration for your next birthday party. Share you party pics with us @thingstodowithkids on Facebook and Instagram.
This article originally appeared in our proudly South African Magazine