Tools for the trek - kids products
Play n Snack Travel Tray
The Play n Snack Travel Tray provides a sturdy, waterproof surface for travel treats and toys. It is firm enough to eat on, play on, draw and read on - anywhere you go by car, airplane or train! The soft, durable Nylon sits comfortably. Mesh side pockets can hold crayons, toys and sippy cups – whatever your child needs on the go!
RRP: R197
Retailer: www.4akid.co.za
Car back seat organizer with cooler bag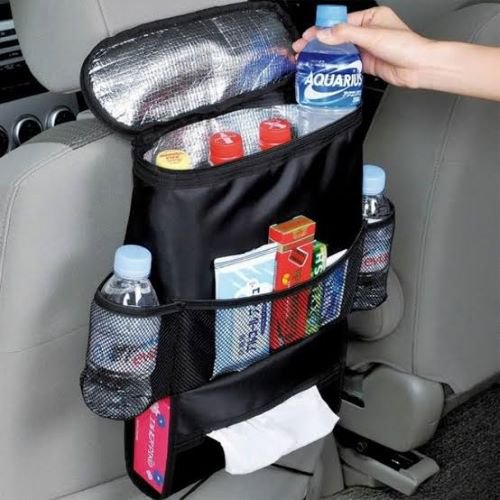 Keep your vehicle clean, organised and free of trash! This multi-purpose car organiser offers enough pockets and compartments to help you stash and stow everything that would otherwise end up on the seats or the floor. The insulated, waterproof interior keeps cold drinks cold and hot ones hot. It is light and easy to attach to the headrest support and a good place to store all your road trip must-haves.
RRP: R171
Retailer: www.4akid.co.za
LeapFrog Epic
The Epic tablet for children is the perfect holiday travel companion. LeapFrog Epic is an Android-powered tablet designed to offer a unique experience for children. With 20 apps included in the box, you can be sure the kids will stay entertained and edutained. It is the perfect way to introduce your children to the technological world and can easily be managed by parents to ensure just the right amount of healthy screen time!
RRP: R1999
Retailer: https://www.toysrus.co.za
Trunki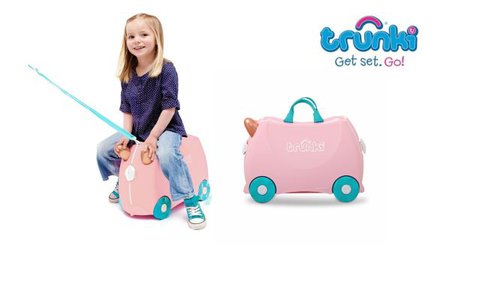 Get set, go! Trunki is the perfect companion for kids who travel! Use it as a fun ride-on, pull-along or carry bag! The secure, lockable catches keep travel necessities safe and the lightweight, durable plastic ensures Trunki will enjoy many adventures with the family. This nifty suitcase offers 18 L storage space and weighs only 1.7 kg.
RRP: R999
Get yours at https://trunki-sa.co.za/
Farm Animals Theatre – Chicco baby senses
This fabric sensory book is the perfect low-noise entertainment for globe-trotting toddlers. It is designed to develop their senses and fine motor skills in a fun manner. Children can enjoy the different textures or entertain each other with finger puppet shows. Let their imagination run wild and creativity soar.
RRP: R299
Retailer: Takealot.com
Zip n Go cot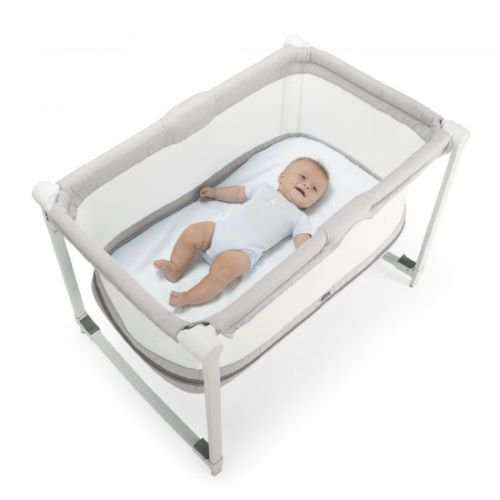 This portable travel cot by Chicco folds away to suit most boot sizes. It offers two levels – one for sleeping and the other a drop-down to create the perfect playpen. It is easy to set up and the crib can gently sway from side to side to soothe your little one. It is perfect for tiny travellers aged 0 to 24 months.
RRP: R2999
Retailer: Takealot.com
*Rates are recommended retail prices and subject to change.
Aitsa Thoko – Niki Daly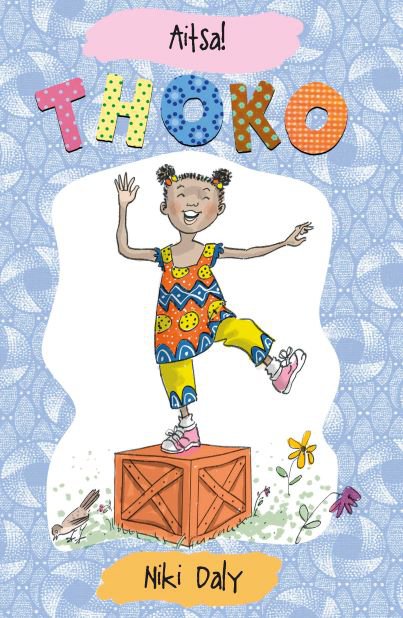 Inspire little ones to read about the adventures of Thoko. Thoko finds herself in some tricky real-life situations that teach her important life lessons in a light-hearted fashion. She has a unique character with a good sense of self. It is an easy read for the beginner to intermediate reader, published by Jacana Media. Available in English, Afrikaans, isiXhosa and isiZulu.
RRP:
Retailer: http://www.jacana.co.za
DOS™ - Uno's new sibling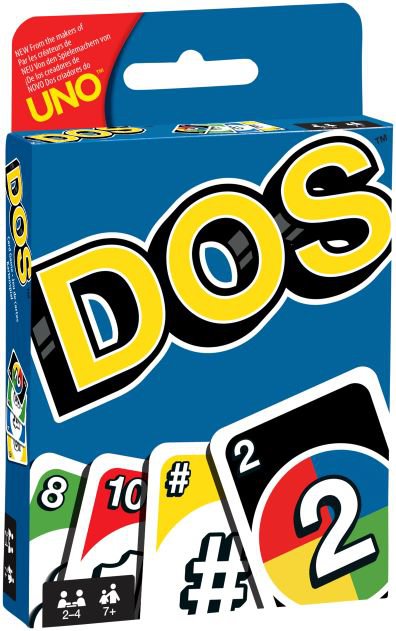 Based on the same simple rules that have made UNO® one of the world's much-loved card games, DOS™ is a new spin on an old favourite, reflecting UNO's® perfectly simple premise of matching numbers and colours, but offering the additional challenge of multiple play options. If you love UNO®, you're going to love DOS™ twice as much!
R199
You can find more Products and great ideas of Things to do With Kids in our Proudly South African Magazine