Get your party on at Playalot Indoor Play Park! | Review
Wow! Where has the time gone? Two hours literally flew by as my husband and I enjoyed a coffee at Playalot Cafe watching the kids, run, slide and swing to their hearts' delight!
This was a date worth repeating.
Things to do WithKids!Ⓡ was invited to the media launch before the 2019/2020 December holidays. We decided to put on some socks and fully engage in all the activities on offer. I love the quote from George Bernard Shaw that says: "We don't stop playing because we grow old; we grow old because we stop playing." That night we could behave like kids again and enjoy all the physical and psychological benefits of moving, climbing, sliding and swinging our bodies through space.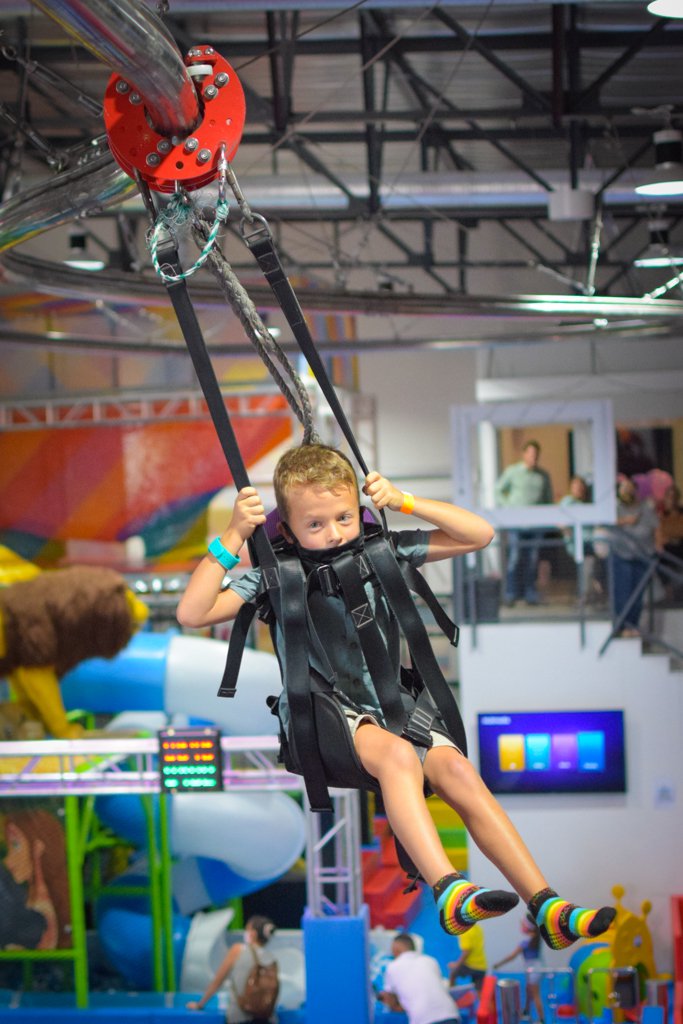 Fast forward to 2021...
After a year of C-19 madness, Wessel and I decided to take our kids and their two cousins to Playalot for a morning out. As the children's ages ranged from 6- to 12 years, we were happy to see that Playalot really caters for all of them. After trying just about every piece of equipment in the play park it was interesting to see where each child ended up spending their time. My 6 year old naturally loved Africa- with slides into a ball pit, trampolines, a zipline, "Ninja Course" and more.
Our 12-year-old cousin spent most of her time in Asia. It is a multiskilled course, ideal for older kids and adults who like to challenge themselves. Seeing how naturally children gravitate to their age-appropriate areas made me feel at ease, knowing that the "big kids" won't play too rough for the little ones.
Are the children safe at Playalot indoor play park?
Like I mentioned before, even though there is flow that allows older and younger kids to come into contact with each other, the age-appropriate play areas are so epic that they just don't. Unlike many play centres where you feel you have to step in to protect your children, the child-minders are active, fit and strict enough to ensure safe play for everyone.
The climbing wall, Skyride and 5D cinema are only open for set times during each hour of play. This ensures they have enough staff watching and guiding your child and of course checking all relevant safety features.
In terms of hygiene, they constantly have staff testing equipment and cleaning it. If you feel like sanitising they have sanitisers available all over the play area. Their access control is great.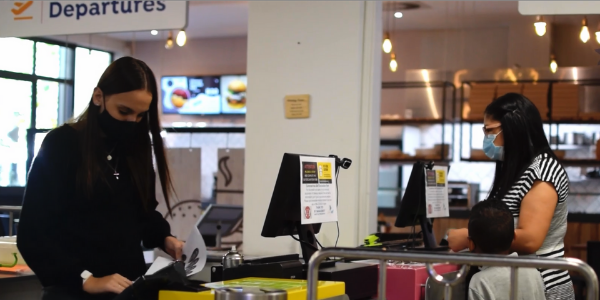 What do the parents do at Playalot while the children play?
Wessel and I loved our very active media "Playdate" but on our second date, we actually decided to spend some quality time together over a cup of coffee. We could really chat and enjoy each others company, seeing time fly by, as we knew the kids were well taken care of and having a blast!
Playalot Cafe offers family favourites like burgers, pizzas and salads and a vegan menu. Drinks include delectable milkshakes, smoothies and barista coffee. Parents can slip into the VIP lounge for alcoholic beverages too!
We loved ending the two-hour cuzzi playdate and two-of-us-time with family time together, watching a 5D movie at no extra cost! A sure highlight that left the kids screaming with delight as we drove home. "Again, can we come agaain mommy?"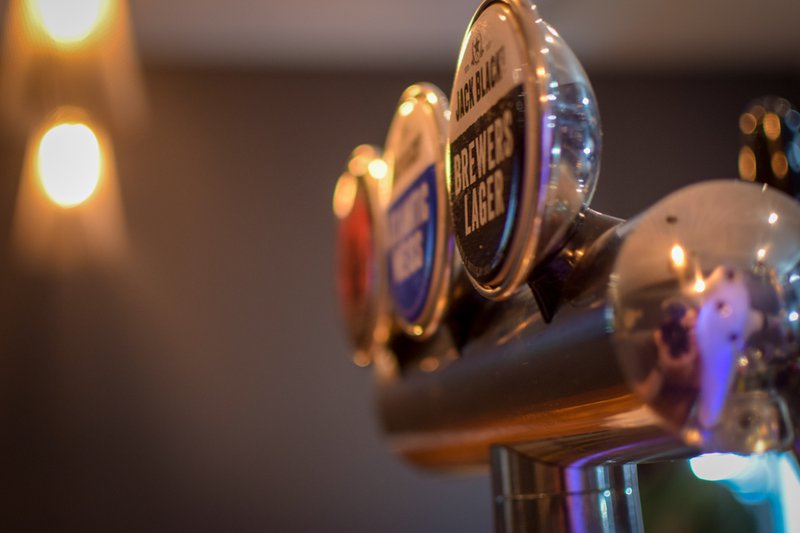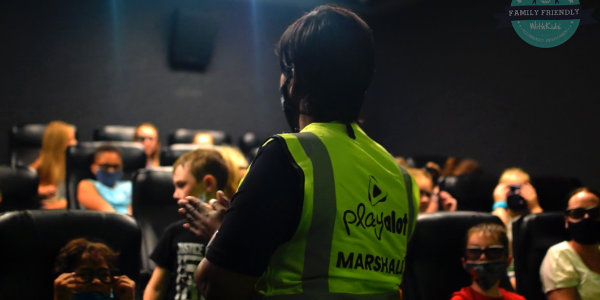 Hosting a kids party in a Playalot VIP party terminal
"More?" you may ask. Yes, there is more to this lovely indoor play park and party venue. Our third visit to Playalot was to celebrate my daughter's birthday. Playalot takes care of every detail from decor to snacks and a very special slide show for the birthday girl. Catering for adults can be arranged too. We highly recommend Playalot as an adult and kids party venue of choice!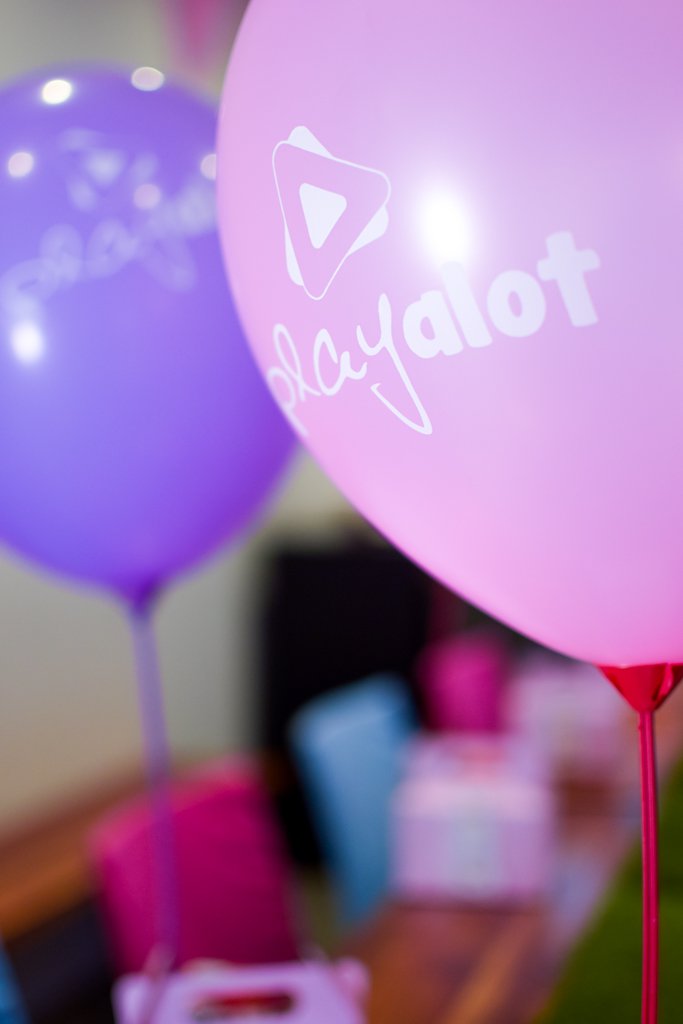 Other services and facilities at Playalot indoor play park
Though we have not personally experienced and thus reviewed the below, Playalot also offers the following services and facilities:
Shape Fitness Classes
Dance Academy
The Mom Salon
Co-working Space
Team Building Events
What: Playalot play park
Where: Shop 33, Haasendal Gables Shopping Center, Kuilsriver, Northern Suburbs of Cape Town
When: Visit them during trading hours that are kept up to date on Google #justgoogleus
Who: This play park and party venue caters for babies, toddlers, preschoolers, school going kids, teens and adults (all ages 0 - 101)
Web: Be sure to visit them and book your spot