Our Family Getaway into the Waterberg
We needed to escape, to get away from pressures at work, from the city and from the daily grind. I was desperately craving that 'in-the-middle-of-nowhere' feeling, a feeling only achievable by driving seemingly endless stretches of dirt road into the wide-open spaces of the South African bushveld, to a place where we could shut out the world and connect as a family.
Dream Getaway Destination: Kololo Game Reserve
We were invited to the luxurious and child-friendly Kololo Game Reserve, situated in the Waterberg biosphere of Limpopo, near Vaalwater. This area is Malaria-free and a mere 3,5 hours drive from Johannesburg, which made us feel very comfortable taking our 2-year-old son along. Although Kololo itself is not home to the Big 5, this reserve is partially integrated into Big 5 Welgevonden Private Game Reserve. This lack of dangerous game means that guests can walk or ride safely anywhere within Kololo, as well as view the Big 5 during one of the Welgevonden Game Drives.
Upon arrival, we were welcomed by the unmistakable sounds, smells and sights of the bushveld: the smell of veld and grass, of thatch and wood and fireplaces; the sound of birds calling in amongst the whirring bugs and rustling leaves and the unforgettable sight of never-ending space. What impressed me the most upon check-in was the attention to detail: the amiable smiles and open faces belonging to staff who greeted us by name, the welcome drinks and the extra towel for our toddler in our 2-person chalet (a detail which is all too often overlooked). We relaxed almost immediately, our faces characterised by giant smiles, as we settled in for our family getaway.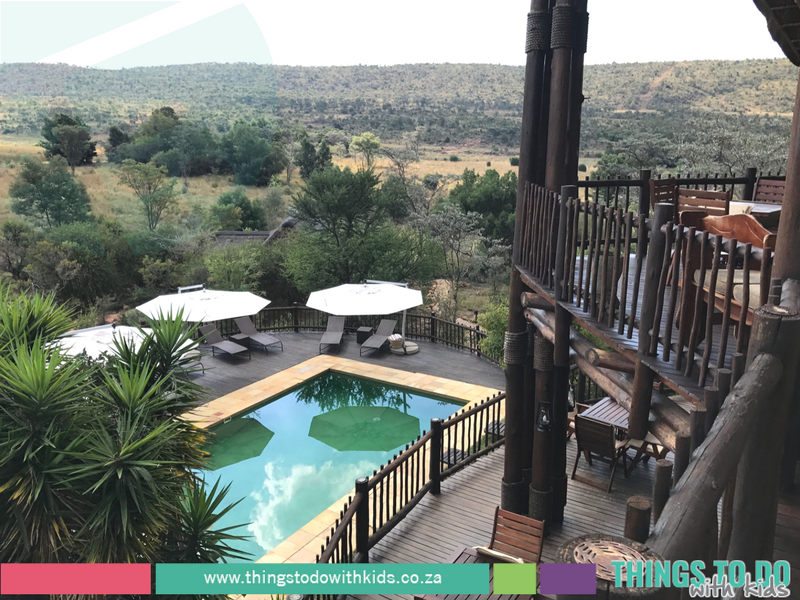 Child-friendly Accommodation & Restaurant
We had booked the Dinner, Bed & Breakfast package which included accommodation in a 1 – bedroom chalet fitted with a camp cot (including mattress and sheets), our own en-suite bathroom and a fully equipped kitchen (perfect for a family with kids). Our chalet overlooked a little river (great for game viewing in the afternoon) and, like all the other chalets on the reserve, was completely private.
It was simply magical.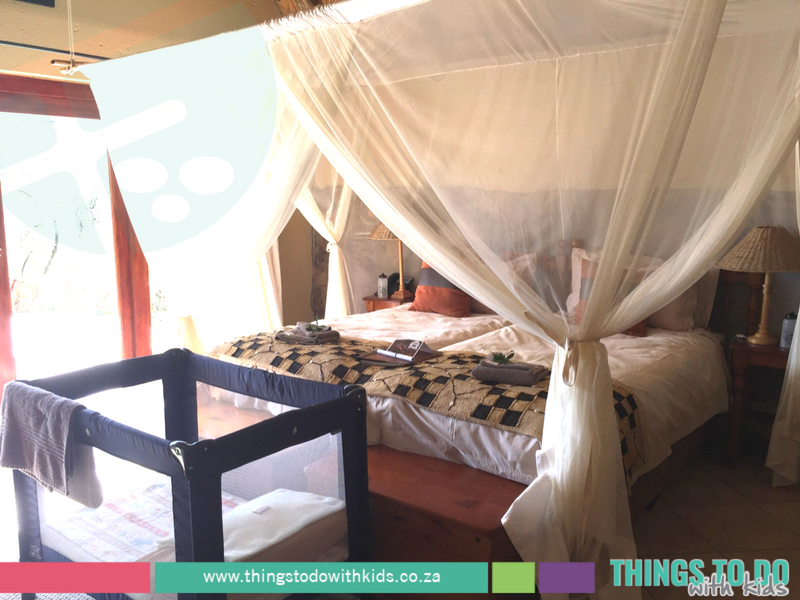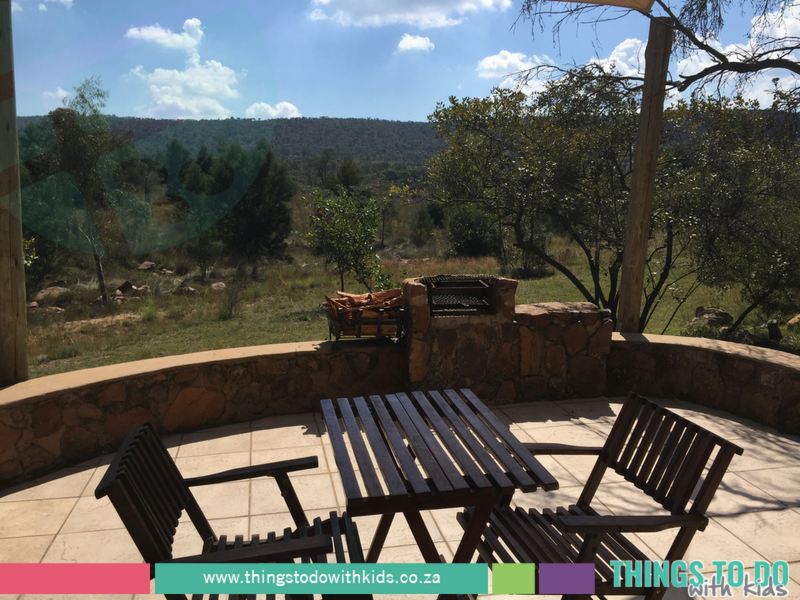 The child-friendly restaurant which overlooks the large pool and deck area offers fantastic views of Kololo and Welgevonden. The food was fresh, always delicious and served by professional and friendly staff. Although there was no separate kiddies' menu, the kitchen prepares separate kids' meals during their dinner service, which consists of a three-course set menu.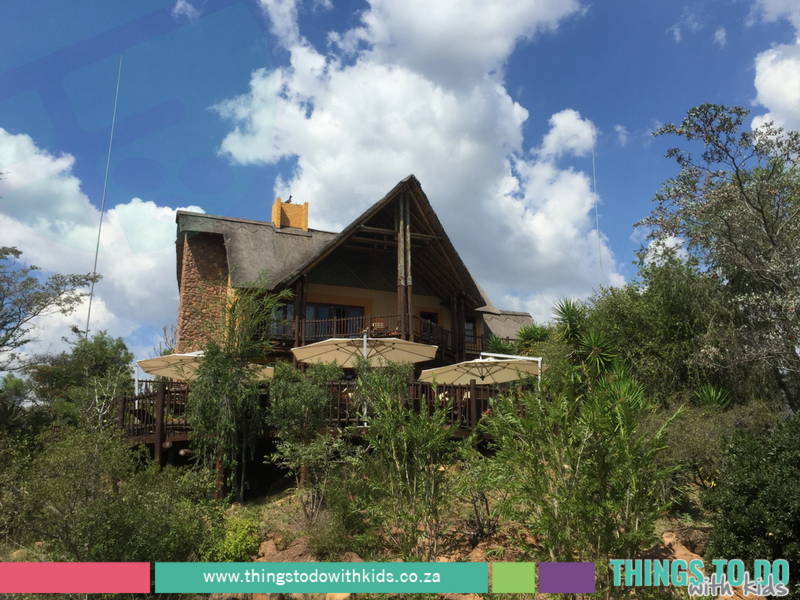 Family-friendly Activities On Offer
1,5 hour daily guided game drive through Kololo, included in the DBB package (morning & afternoon game drives available)
Guided bush walks
Walking trails (there are three well-marked walking trails, which are comfortable enough for a pram, bearing in mind that it is a dirt road and that the walks do therefore entail a bit of pram-offroading)
Biking trails
Horse-riding trails
Big 5 Game Drives into Welgevonden
Kids' Play Area
Kids Safari (for kids only – from age 4) 
Babysitting services upon request
On our second day, we chose to go on an early morning game drive as there is no age restriction and we could happily take our little toddler along. To say that he loved this excursion would be an understatement - he was enthralled!  The highlight of our drive was definitely when we came across 5 giraffes and we could get out to see them up close (something we have never been able to do in any of the game reserves we have visited before).
Also, during our afternoon walk through the reserve, we spotted a Kudu not even 10m from where we were walking! Seeing the delight on Bean's little face was wonderful.
Before I rattle off too much about how great this reserve really is, here are some of our holiday pictures: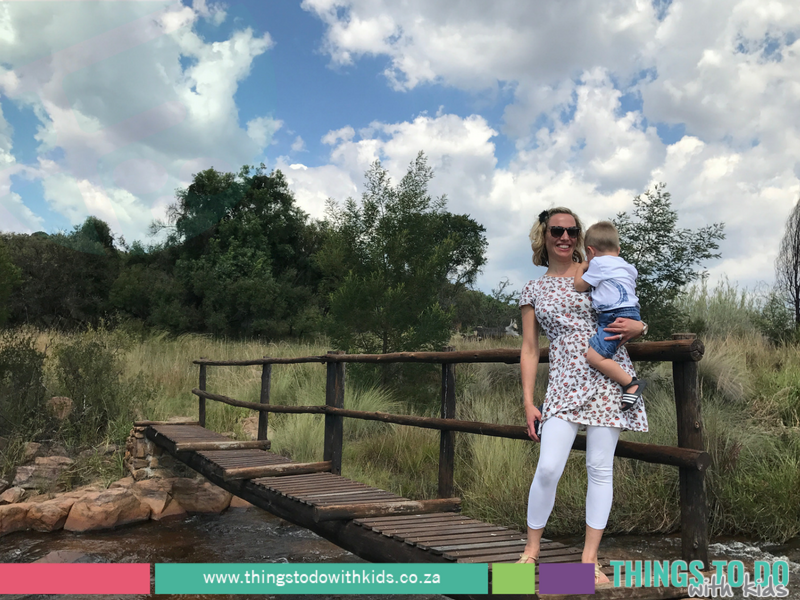 During our first little walk on the reserve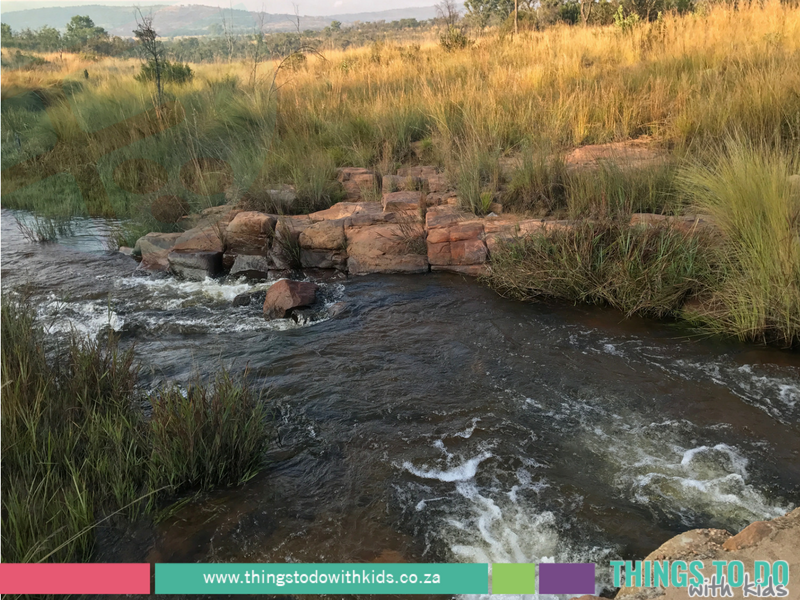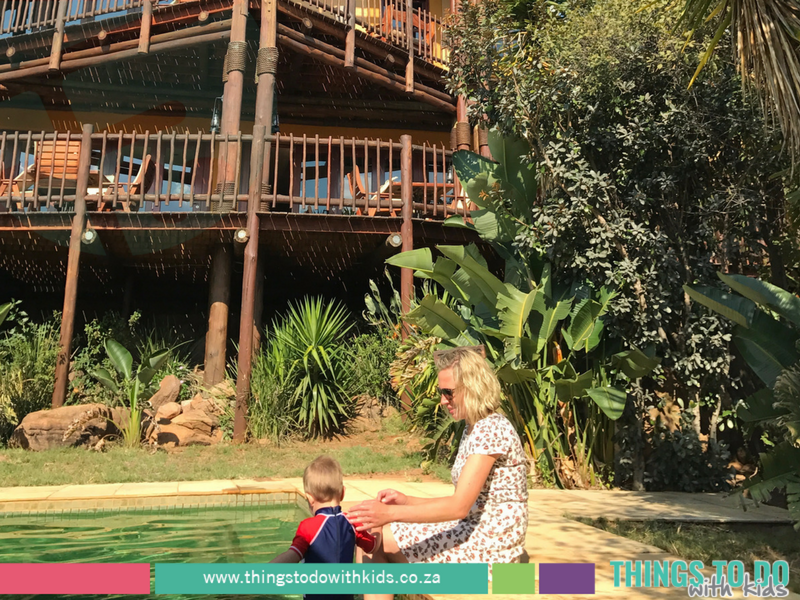 Cooling off in the beautiful pool area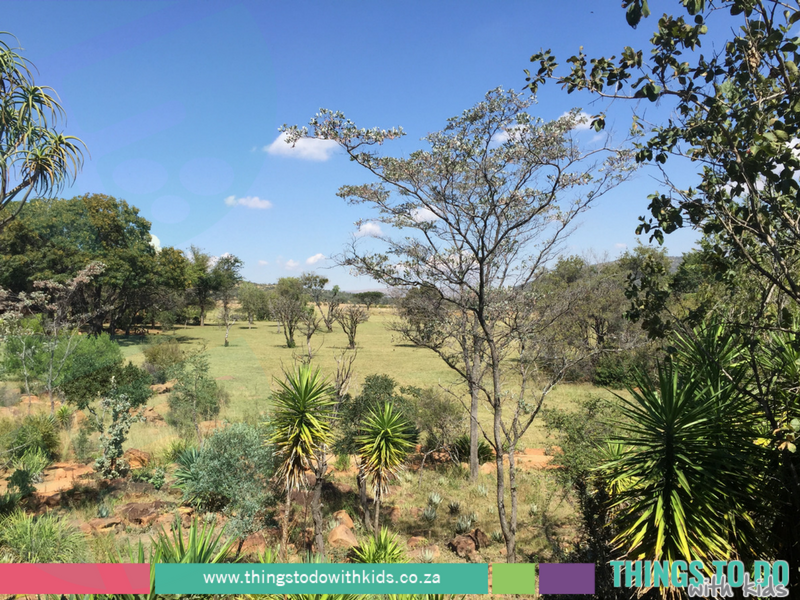 There are large grassy areas, ideal for kids to run around on or play with a ball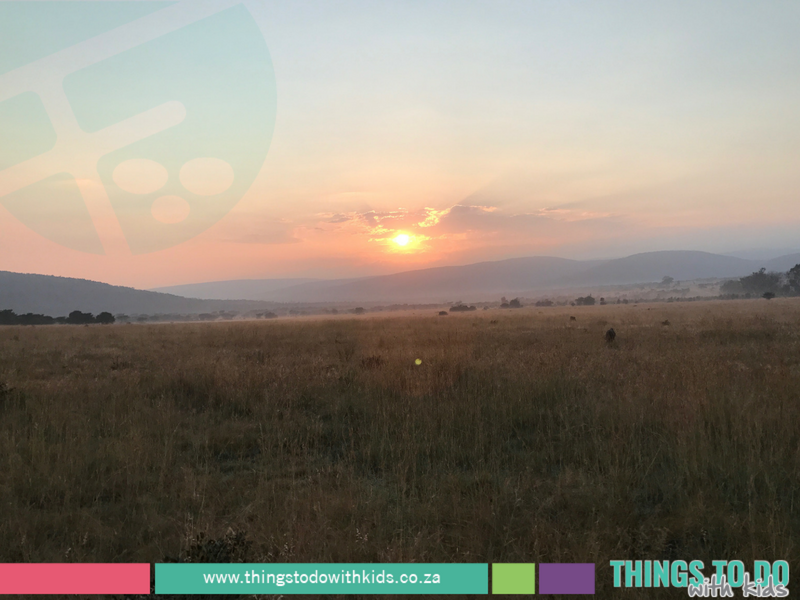 The mesmerising African sunrise during our early morning game drive
Father and son on the look-out for game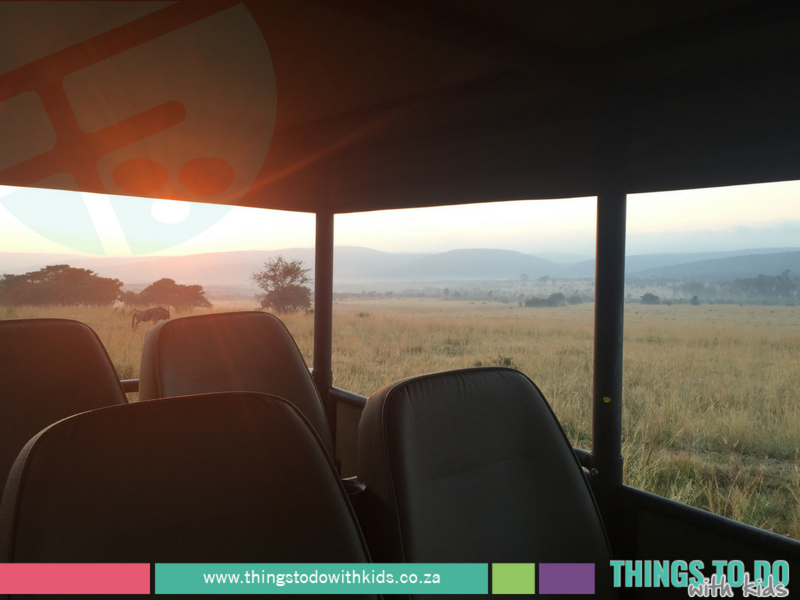 A Blue Wildebeest during sunrise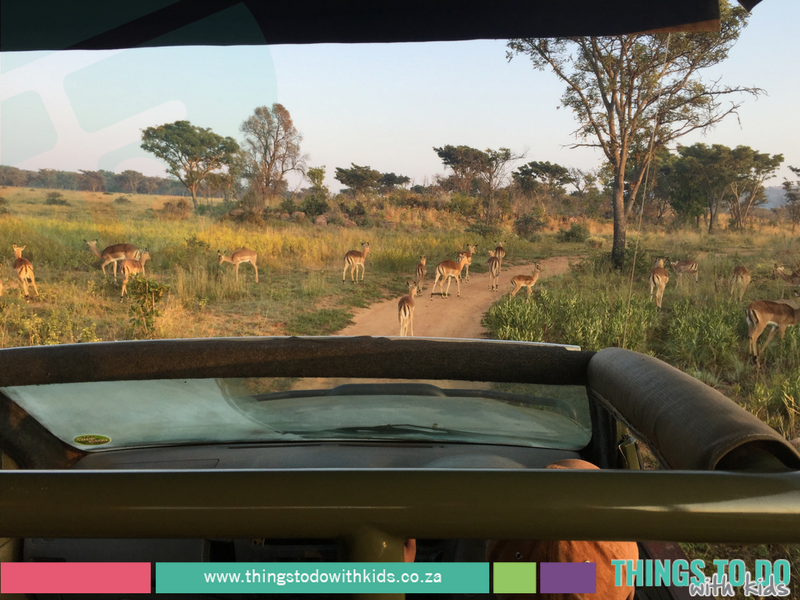 A herd of Impala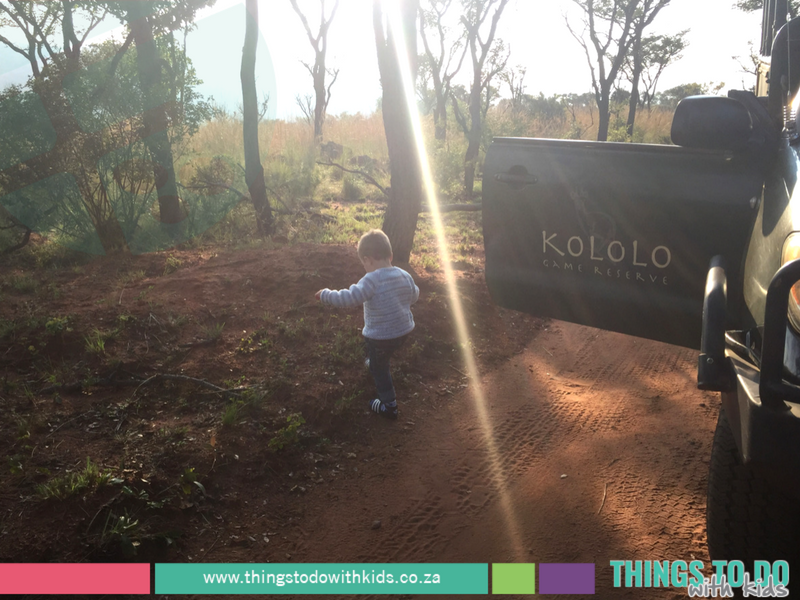 Bean excitedly climbing out of the vehicle to get a closer look at the Giraffes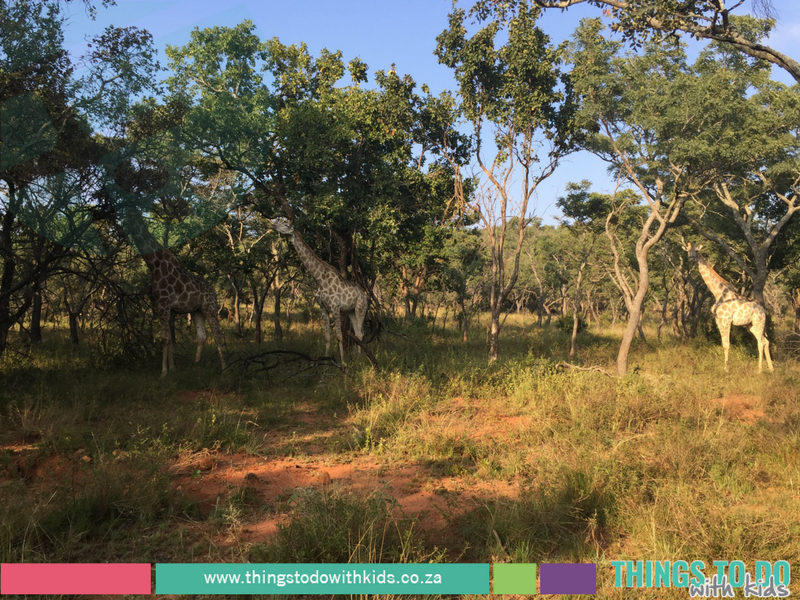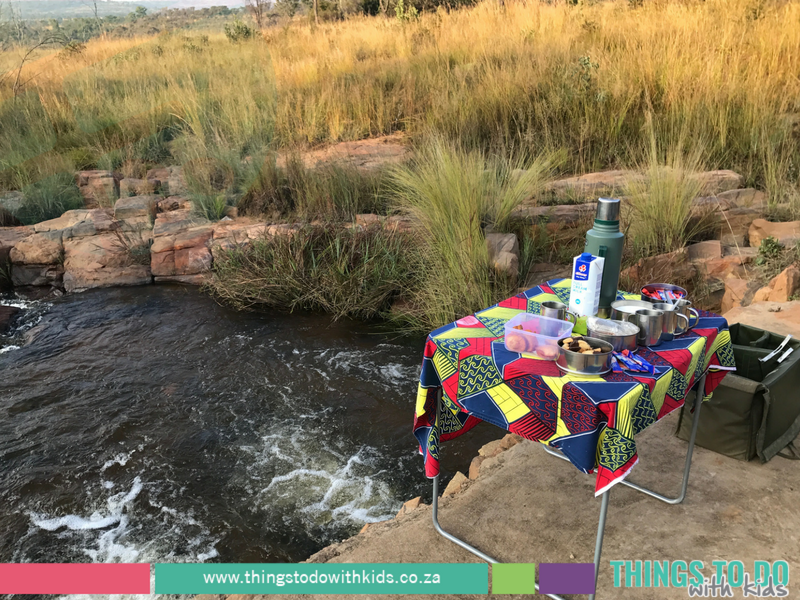 Coffee break during the game drive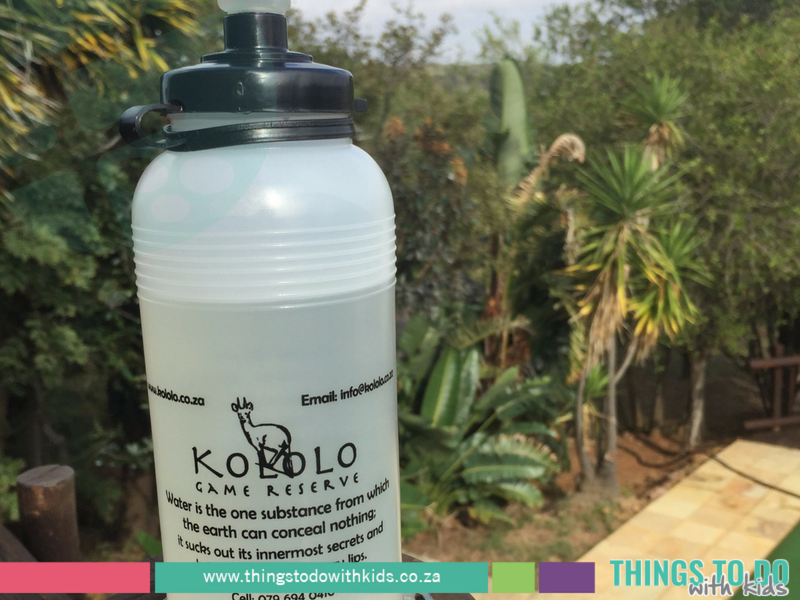 The Dutch owners are very environmentally conscious and have thus implemented a few green measures onto the reserve. This picture is just one example - guests have the opportunity to refill their complimentary water bottles with filtered water instead of purchasing bottled water.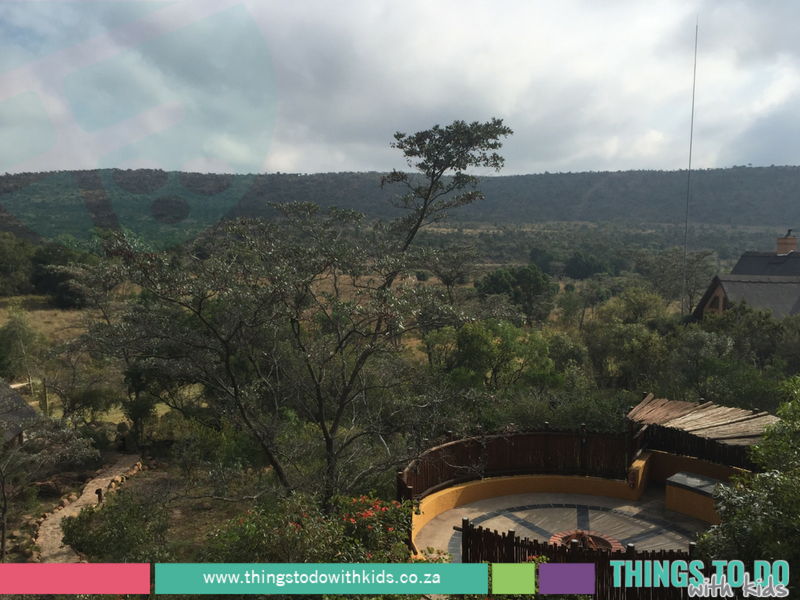 View of Kololo from the restaurant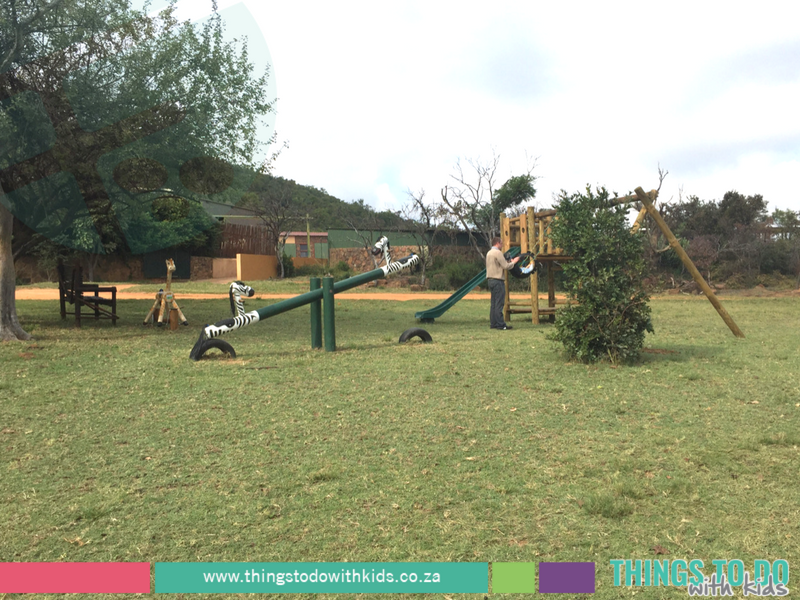 The outdoor play area
On one of the walking trails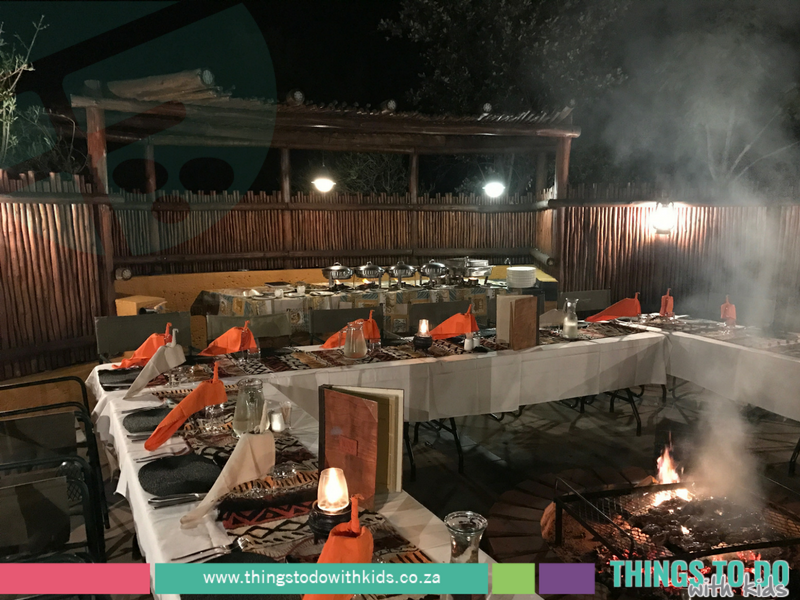 The dinner consists of a 3-course set menu and one of the evenings we had a bush braai in the Boma area
So, there you have it: our amazing getaway escape to the Waterberg. Thanks to Leancha, Ezra, Andries, Prince and the rest of the super-friendly and flexible staff for making our stay so memorable.
Don't forget to book your next getaway in May - Kololo has great specials for South African citizens!
xxx
Alexa