My favourite Child-Friendly Farm Stalls and Pitstops- Cape Town to Garden Route
As regular local travellers, we often try alternative routes to reach our destination- the Garden Route of South Africa. If you have to juggle sleeping and feeding routines, moving frustrated little bodies and answering the "are we there yet's", a four hour trip to the Garden Route can quickly become 6-hour trip. On the positive side, urgent loo stops also leads to discovering more places en route, instead of just rushing between point A and B.
When travelling from Cape Town, depending on your guest's willingness to roadtrip, you have three or four options to reach George, the main town of the Garden Route:
Travelling via the N1 and Route 62
Travelling via N1, crossing over to N2 at Ashton-Swellendam
Travelling via the N2
There are various factors that may determine why you are choosing your specific route and here are a few pointers my family and I usually follow:
N2 Cape Town to George
N2 is great if you leave outside of normal peak traffic hours. The road can get quite busy between Somerset West and Hermanus- where so many locals go on weekends. So, if you decide to travel on a Friday afternoon – it may be better to choose the N1 or to avoid work peak hours and Hermanus holiday peak traffic. As Hermanus is only an hour or two from most Capetonians, local travellers tend to leave their return trips for late afternoon- so you may find the same traffic pile up if you return and pass by there on a Sunday after 4 pm. The N2, however, offers easy driving, a lot of double lanes to pass slow-moving vehicles and a variety of stops for families with children under 12.
N1 cross over to N2
N1 offers easy driving especially if you are travelling from the Northern Suburbs of Cape Town. You will pass through the Huguenot Tunnel and enjoy spectacular views of the Paarl valley and Taalmonument. Turn off the N1 at Worchester and head toward Robertson Wine Valley, Ashton and then Swellendam, where you can get on to the N2. The N1 cross over to N2 has more or less the same distance and travel time to George as the N2 only. You have another option to cross, it will extend your trip with another 40 minutes or so but you will have the opportunity to see some of Route 62 past Ashton towards Barrydale and then the mesmerising Tradouw pass will take you back to the N2.
Today I'd like to share my favourite stops on the N1, cross over to N2 Route.
1.Du Toitskloof, Rawsonville - Ou Meul Bakkery (updated April 2019)
As you exit the Du Toits Kloof pass or Huguenot Tunnel tunnel towards Worchester you will find a turn off to your right, leading to Rawsonville, take it. A quick left curve will lead you on the old N1 road (R101) and you will find Du Toits Kloof Wines on your right. Even though you are probably just on speed, it is a great place to stock up on your wine supplies for the holidays at cellar prices. Du Toits Kloof has a light, dry Sauvignon Blanc that we enjoy on warm summer days. The kids will find the play area in front of Ou Meul Bakkery fun. Ou Meul offers an outdoor play area, wood-fired pizzas and freshly baked food to leave your mouth watering. I love their Honey Nut Late! Once your visit is over you can continue on that same road and link up with the N1 towards Worchester.
023 349 1601

Robertson has a variety of family-friendly stops like the Nuy and Rooiberg and if you feel like staying over- read about our 48-hour family getaway- Robertson Wine Valley. We like to cover a few kilometres, turn right as you exit Ashton toward Swellendam and then left on to the N2. You can choose to discover all the child-friendly things to do near Swellendam and and learn about its history, but if you have dogs in the car like we sometimes do, you may want to stop at Rolandale or Buffeljags as you exit Swellendam (driving towards Heidelberg on the N2).
2.Rolandale Farmstall near Swellendam (dog-friendly pit stop)
Rolandale is my first choice, direction CPT – George as it is on the left side of the road (a few kilometres out of town, the Garden Route side of Swellendam). They offer fantastic traditional "Roosterkoeke" and crispy chips, an outdoor play area for the kids and... the best part- a few hectares of lawn where the dogs (or kids) can run,explore and really get to breathe some fresh country air.
028 512 3383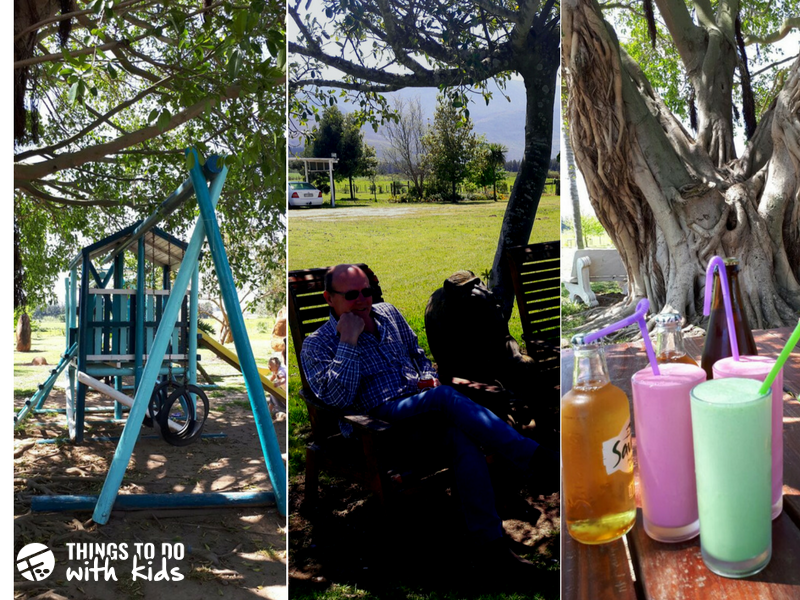 The Rolandale play area is shaded, the pink shake was awesome and they also sold Saggy Stone Craft Beer (for Hubby)- You may find a print copy of our Things to do With Kids Cape Town Magazine here too!
3.Oude Post Bistro, BP Buffeljagsrivier Fill up, between Heidelberg and Swellendam (dog-friendly pit stop)
People with smaller dogs may also wish to visit Buffeljags- we prefer to do so on the return trip as it is on the opposite side of Rolandale. They have great coffee, roosterkoeke, toasted sandwiches and more. The place was revamped a year or two ago and kids love to see the goats or play on the lush lawn with the wide variety of toys, musical instruments and jungle gyms.
028 512 3700
4.Wimpy, Engen 1-stop, Heidelberg - Dog and Child-friendly
If the kids' tolerance lasts long enough we try to push through to Heidelburg. The Petrol station, like Rolandale and Buffeljags, also has a water bowl for the dogs. The other plus point is that Wimpy now has an indoor play area for rainy days. We prefer to picnic on the lawn at their picnic tables.
028 722-1633
Once you have passed Heidelberg you have covered more than half the distance. With bellies full, our kids tend to be happy and content until we reach George.
The return trip, Garden Route to Cape Town
I have a suspicion that the last day of the holiday is the best day, so if you, like us, want to stretch the weekend a bit and leave the Garden Route late Sunday afternoon, most of these pitstops and farmstalls are already closed. Many of them also honour religious holidays and therefore don't operate- so consider calling ahead if you plan to stop. If this is the case we often let the kids decide on where we take a break.
5.Spur, Robertson- Indoor play area
Usually, we find Rapid River Spur in Robertson a favourite- as they are open until late, they offer a trampoline outside and a well sized indoor play area if it is cold, dark or wet- it is a great child-friendly restaurant to get the kids moving. Spur is in the Spar Centre to your right, next to Wimpy.
023 626 6349
6.Shell Ultra Breede Valley, just outside Worchester
Shell has fantastic views and the offer a Spur on the Go as well as some other takeaway options. It is a good child-friendly place to stop before the final stretch back to the Monther City as they are also open until late and they have an enclosed outdoor play area where the kids can run wild. We have always found it to be clean and well kept unless you arrive there with a school bus. They are open most of the time- so call to be 100% sure.
(023) 342-5486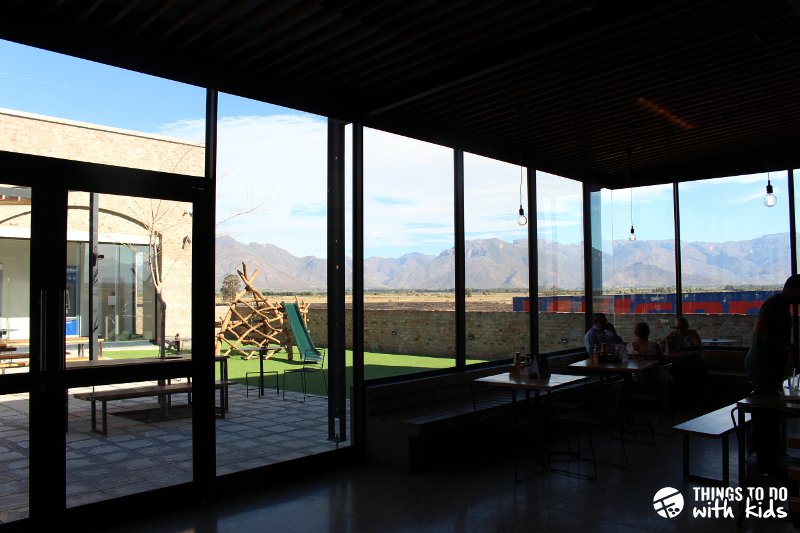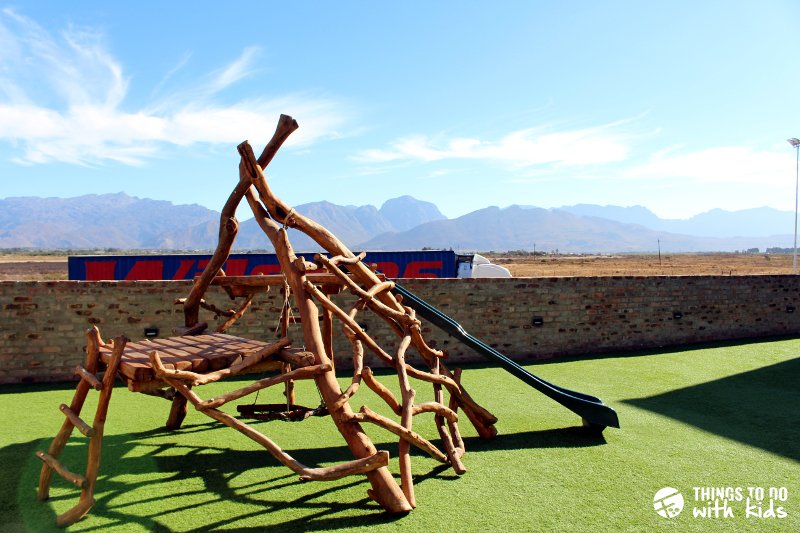 More child-friendly pitstops and farmstalls to explore:
La Bella Deli, Riversdale
La Bella Deli and Restaurant have a lovely gift shop, delicatessens that will make your mouth water, a sunny outdoor play area for the little ones and lush lawn for them to play on. Buy your wine or eater treats here.
028 713 1178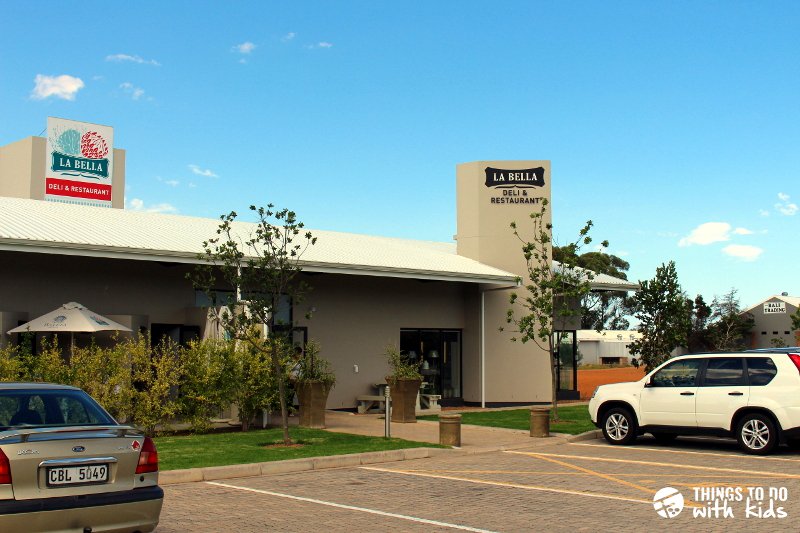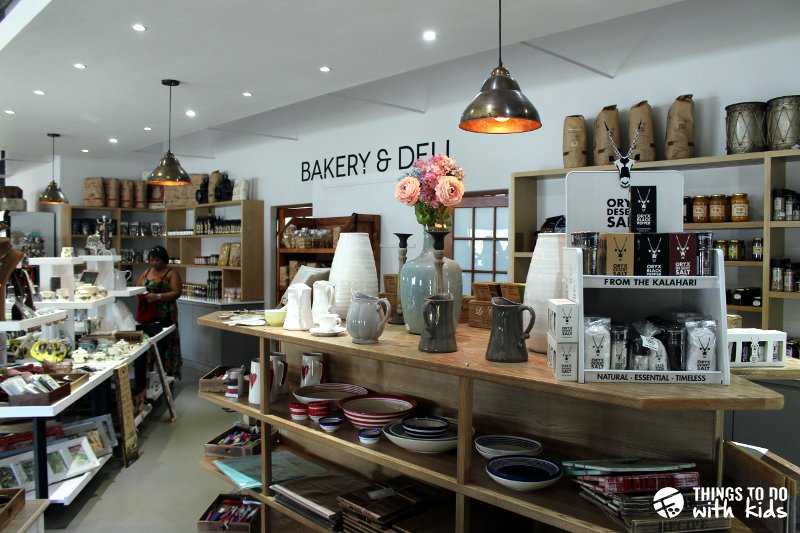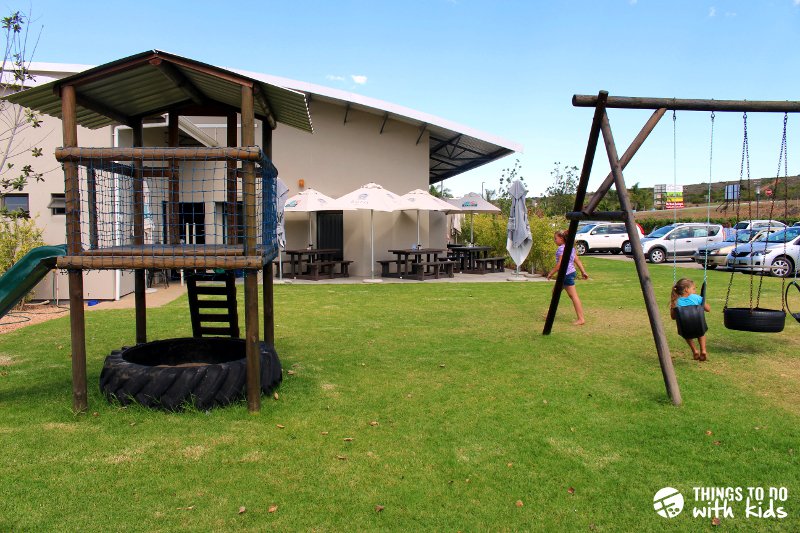 Die Rooi Aalwyn padstal en koffiepot
We still have to spend some time at the Rooiaalwyn Padstal en koffiepot. I just stopped to take a look during a recent return trip from Herold (between Oudtshoorn and George). Die Rooi Aalwayn offers a lush lawn, jungle gym, an old tractor to play on and traditional food on their menu (but no roosterkoek!)- next to Bali Trading, outside Riversdale.
0287132237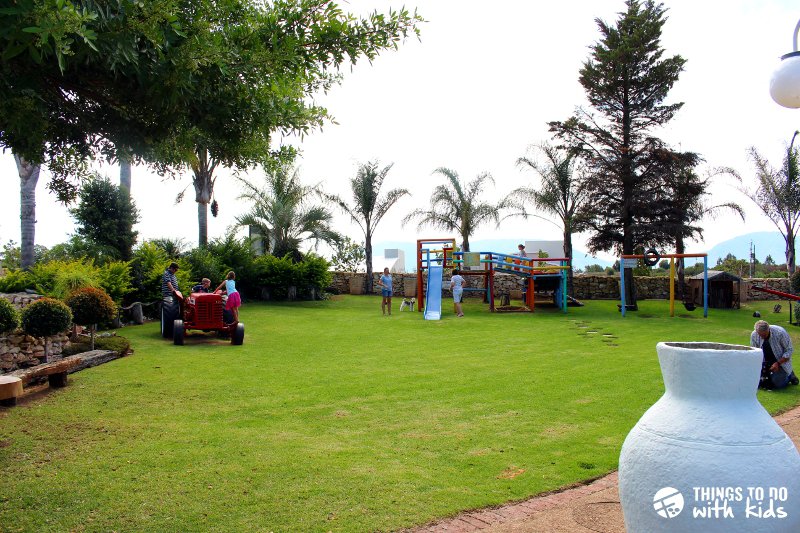 Do you travel to the Garden Route often? If so, feel free to share your favourites in comments below. Have fun exploring these destinations, take pictures and play games- family travel time is valuable time spent together!
Xx Tanya