7 Child-friendly Catch and Release Fishing Spots in Cape Town
Things to do with Kids: Fishing Spots
Fishing is a relaxing and enjoyable activity and can be an opportunity to teach children about nature.  Bring the whole family and enjoy a fun excursion into the great outdoors, rounding the day off with a braai or picnic.
Here are a few child-friendly catch-and-release fishing spots in Cape Town and surrounds, each offers fishing and loads of other activities and fun things to do. Du Kloof Lodge was recently added and they have a no-catch-and-release policy.
If you are planning on spending time in and around Johannesburg and would love to include some fishing in your holiday, read 6 Child-Friendly Catch and Release Fishing Spots in Johannesburg.
1. Le Bonheur Crocodile Farm - Paarl, Cape Town
Le Bonheur is an ideal family destination, offering a variety of activities and fun things to do. It is a crocodile farm so there are several fun options available such as a crocodile cage dive and crocodile pond tours.
They have a well-stocked dam with Bass and Tilapia and their visitor centre offers catch-and-release fishing during normal business hours. A great catch-and-release fishing spot.
Cost:
Fishing per hour R30
Fishing 3 hours R55
Fishing full day R70
from 09:00-17:00
Hungry? They have a pizzeria, picnic baskets and braai facilities for everybody to enjoy. Le Bonheur is also a great place to host your child's birthday party with large grounds and an indoor venue. They offer various activities and options for you to choose from, so your child will have the best birthday experience.
Contact: 021 863 1142
Website: Le Bonheur Crocodile Farm 
2. Du Kloof Lodge
Du Kloof Lodge is nestled between the Du Toits Kloof and Witteberg mountains in a wine-producing region of the Western Cape. Here on the banks of the Molenaars River. NOTE they have a no catch and release policy, therefore you do need to pay for the trout you capture during your stay.

Day visitor rates: (please check their website for up-to-date rates)
Day visitor/fishing permit (Adults): R90
Day visitor/fishing permit (Children 6-12 yrs): R40
Children 0-5 yrs: Free
Price of catch (per kg): R175
Fishing rods for hire: R50
https://duklooflodge.co.za/trout-fishing/
3. Hillcrest Quarry - Durbanville, Cape Town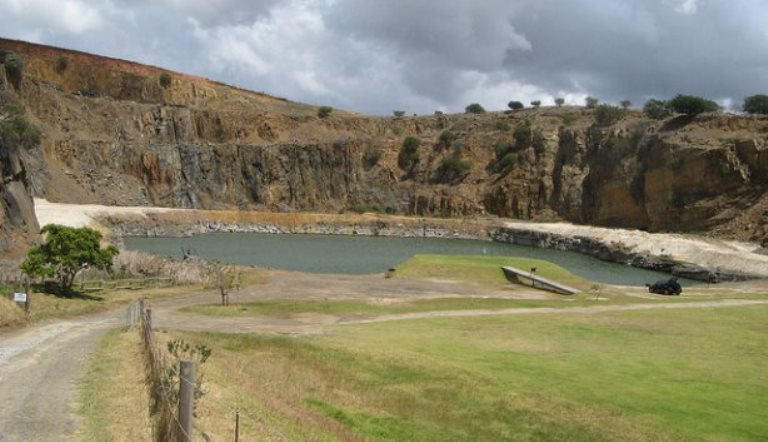 Hillcrest Quarry offers fishing and a great place to picnic. There is a fee for picnicking and fishing. They have a variety of fish available such as bass, carp, barbel, trout, and kurper. The quarry also hosts weddings, functions, and concerts.
Where: Tygerberg Valley Road, Durbanville
Contact: 021 976 4959
Website: http://www.thequarry.co.za/index.php/picnic-fishing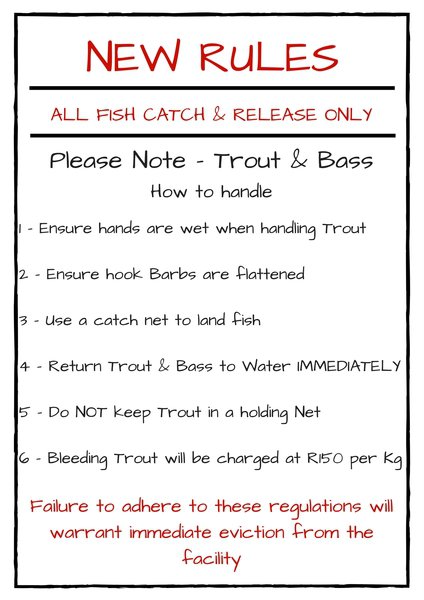 4. Stanford Hills Estate - Overberg, Western Cape
Take a bit of a drive further out to the Stanford Hills Estate, located on the Weltevreden Farm as it will be a great getaway opportunity for the whole family. Stanford is a small village in the Overberg District of the Western Cape.
They have accommodation at their Stanford Hills Cottages where you can enjoy your stay and a restaurant called The Tasting Room, which is a great breakfast and lunch venue. The restaurant is child-friendly: they have a trampoline, sandpit, jungle gym and some small boats which you and the kids can paddle around within the dam. In summary, this is a place for the whole family to enjoy and have a wonderful time.
Located in the vicinity are dams where you can swim, which also provide child-friendly catch-and-release fishing. Other activities include: exploring hiking trails, wine tasting and horse riding for the more adventurous.
Contact: 072 639 6135
Website: http://www.stanfordhills.co.za/
Read this to discover more about camping and other things to do in Standford.
5. La Ferme - Franschhoek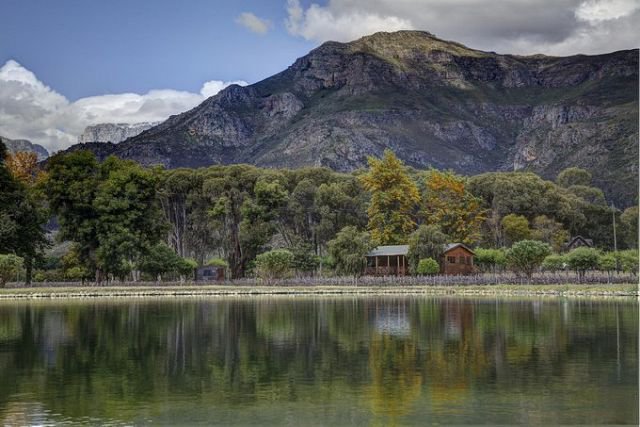 This popular accommodation and restaurant venue is somewhat of an institution in Franschhoek and is a wonderful getaway spot (with fishing opportunities) for the whole family. The venue has 4 x well-stocked (rainbow trout, carp and bass) fishing dams which form a magical and relaxing backdrop for braais, picnics, fly-fishing and simply relaxing as a family alongside the water.
Location: La Ferme, Franschhoek, Western Cape 
Contact: http://www.laferme.co.za/fishing
6. Closed
7. The Oaks Estate - Greyton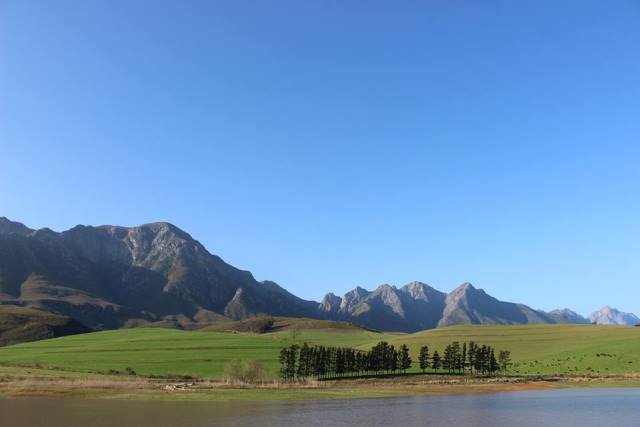 This family getaway farm has 3 large dams stocked with black bass; guests are allowed to swim and fish in these dams on a catch-and-release basis. Swimming is also welcomed in the river and the pool below the waterfall (which is simply so envigorating). Home to a variety of bird species, including blue cranes, fish eagles and secretary birds, this farm is also a birder's paradise.
Catch and Release Fishing Tips
Fishing for the first time and opting for the catch-and-release way of fishing? Here are a few pointers on how to do this to make the fishing experience a great one for you and less stressful for the fish too.
Use the proper gear
Try to catch the fish as quickly as possible
Try to keep the fish out of the water for the least amount of time
To prevent damaging the fish, keep your hands wet when handling
remove the hook very gently
release the fish gently back into the water
Photo Credit: All photos sourced from individual venue websites