MegaBloksSA -Building Bloks for Blokfest
Whoa! Mom this is so exciting! These are the words I hear when I bring out the MegaBloks!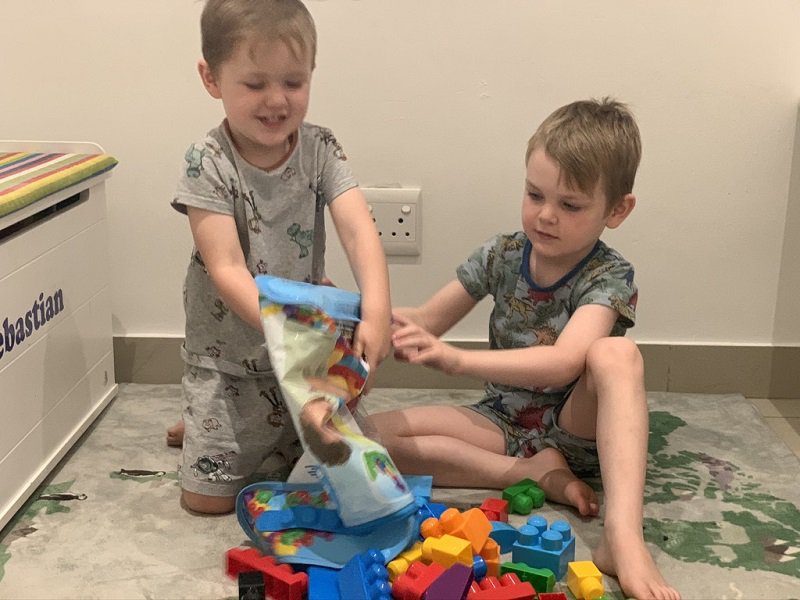 My kids are little 'Bob the builders'. They love building houses, towers and castles. This set is exactly what they need for all construction projects. It amazes me how both ages 3 and 5 enjoy these blocks and I think it's because they are so sturdy and can make VERY high towers! We have two sets – my first building bloks set which comes in a very handy zip up bag for easy storage. These blocks are very good to easily construct decent size buildings and they are easy to attach and detach.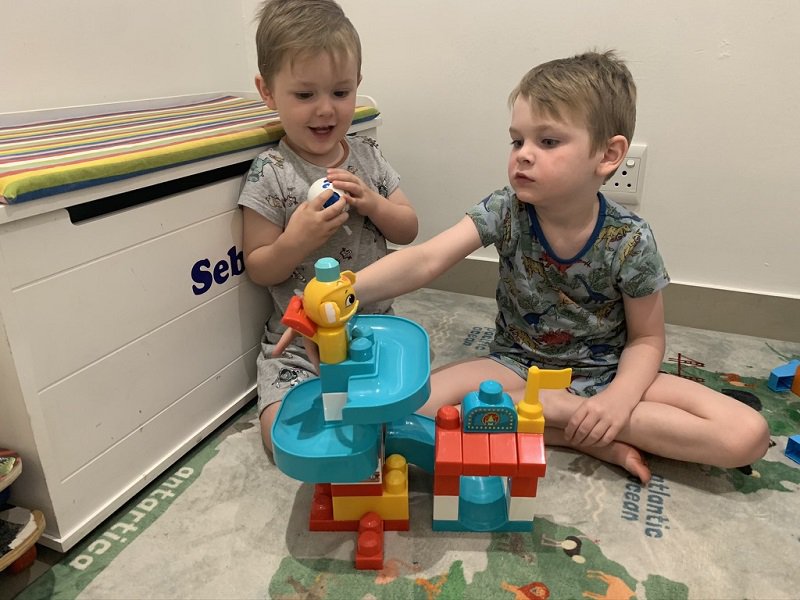 And we also have the Peek a Blok chase and Slide Playhouse which is like a mini marble run made for small hands. We had so much fun with this one as it's something different. Launch into a 3-story Amusement Park adventure with this doggy and kitty chase! My kids had so much fun building this slide. "Good luck little dog and cat – enjoy the ride" they yelled as the balls flew down the track and onto the carpet.
There is something for everyone with Megabloks. Block play offers an open-ended, creative and valuable play and learning experience for kids of all ages. It offers children freedom – to explore, have an imagination, and take apart and put back together any block-based creation they can think of.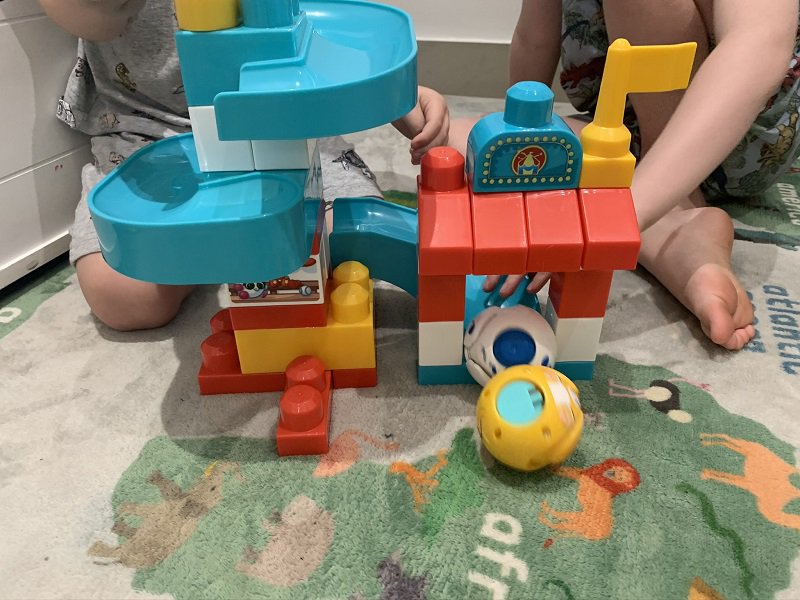 You can get the Peek a Bloks at this toy retailer: Toys R Us
You can also read up on some of the benefits of Block Play: MegaBlocksSA