Lockdown fitness with Acrobranch
For kids of all ages, right now there's nothing worse than being stuck at home during this lockdown. For parents, there's sometimes nothing worse than having to deal with your kids' pent-up energy when they're stuck at home! How we miss places like Acrobranch where we can take them to swing off all that energy and use different skills to get to the end of the course.
Fortunately, there are fun, healthy ways for them to expend their energy without ever leaving the house – create an obstacle course from what you have around your house.
An obstacle course is an excellent way to help them build motor skills, learn to follow directions, and get them active. To have a great obstacle course, you don't need a whole lot of space to move around; and with little thought and creativity you can use an obstacle course in a variety of different ways to challenge your child's gross motor development. This not only strengthens their muscles but also challenges their little minds as they try to figure out how to negotiate the obstacles!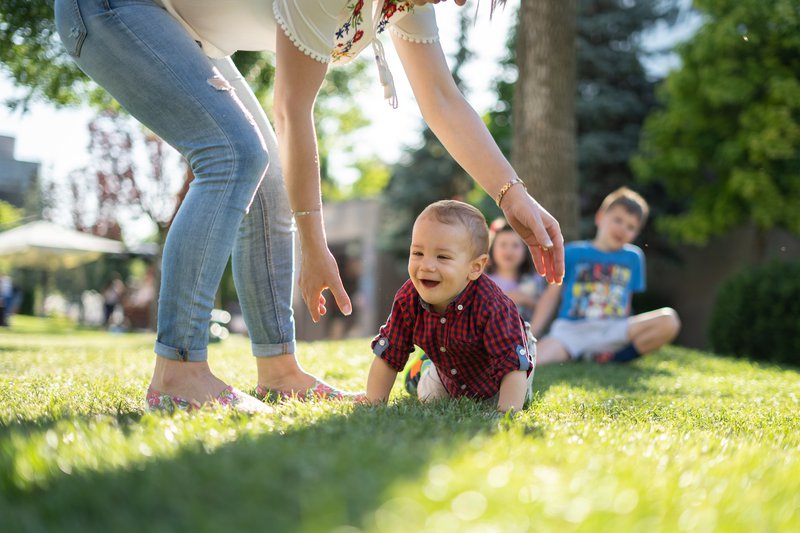 For the little ones - like toddlers and preschoolers
Make an exciting obstacle course for your little one to move through. Use your cushions, pillows, soft blankets and mats for him to walk or crawl "over".
Find obstacles to crawl or duck "under" such as chairs or tables. They will love going "through" boxes (open at each end), tunnels, duvet covers (that have openings on either side) and even your legs.
Take your little one's hand (if walking) or encourage him to crawl after you and show him how to weave his way between the objects.
Now encourage him to try it on his own. He may need prompting to avoid touching the objects and you may need to do it several times with him first.
A big "Hooray!" at the end, should encourage him to try it again and again.
For older children:
Take the obstacle course outside and use old pieces of wood, boxes, buckets and garden chairs — anything that can be jumped over, under or around.
Here are five easy ideas for creating an awesome Acrobranch lockdown fitness obstacle course for kids:
Please remember to always do this under supervision #Safetyfirst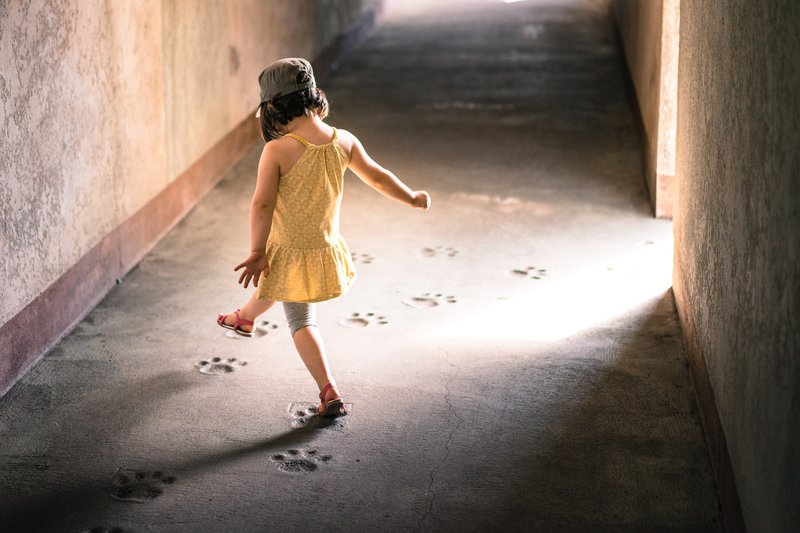 Jumping with two feet
Take something you have a few of and lay them on the floor. In our case we use LEGO bases and directed the kids around the house with these. Encourage your kids to jump from one to the next without touching the floor (or trying to at least). If the gaps are too big, try jumping and bunny hops between them too. Jumping is an excellent way for your kids to burn some calories and get their heart rate up – and a bit of competition never hurts!
Get them climbing
Incorporate your kids' favourite activity as part of the fun. During their obstacle course, have them climb their way to the top, and see how fast they can get down to the bottom. If that's too easy for them, they could repeat the action a few times before they get to move on to the next obstacle. We used chairs and tables and made them go up and down throughout the course. You can create different difficulty levels for different ages.
Create a ball challenge
Have your children throw a ball through a net. Depending on their age, if they don't get it in they can't move on. All children can benefit (and will likely enjoy) rolling, catching, kicking, dribbling, and tossing a ball, an inexpensive, readily available, and versatile toy. We also used a big exercise ball and incorporated rolling over and catching themselves with two hands like a wheelbarrow. Playing with balls improves kids' motor skills, hand-eye coordination, strength and timing.
Avoid the hot lava
Hot lava floor is a necessary part of any good obstacle course! And my kids LOVE hot lava! Tell your kids that they aren't allowed to touch the floor and have to find creative ways to cross the room. Make sure to remove all breakable items from the area and lay down soft padding in case a tumble does occur. My sons favourite thing to do is climb onto the chest of drawers next to his bed. We made it part of the obstacle course, they had to avoid the lava in the middle of the room and jump onto the beds. And they couldn't have been happier climbing up and jumping down, on repeat.
Balance on a skateboard
A favourite part of our course was using a little skateboard to move from one point to the other. Kids can sit on it and crab push to the next point or they can lie on it and use their hands to push. This is a perfect way for kids to build up their core and muscles while still having fun!
To chase away the lockdown blues, create a fun and challenging obstacle course for your kids, get out the timer, and have your children either compete against each other or try to beat their own record. As you're planning out your awesome obstacle course for kids, don't forget that Acrobranch will be there to chase away cabin fever once this lockdown lifts!