A must do family activity: Explore CapeNature's new outdoors photo-frames
Plan a road trip with family and friends to visit 1 of the 6 CapeNature reserves that have a newly installed outdoor photo frame. The premise of the frames is to encourage visitors to take scenic photos while enjoying the wonders of nature. This in turn will grow an online community that helps spread awareness of the beautiful, protected areas surrounding locals and international travellers coming to the Western Cape, South Africa.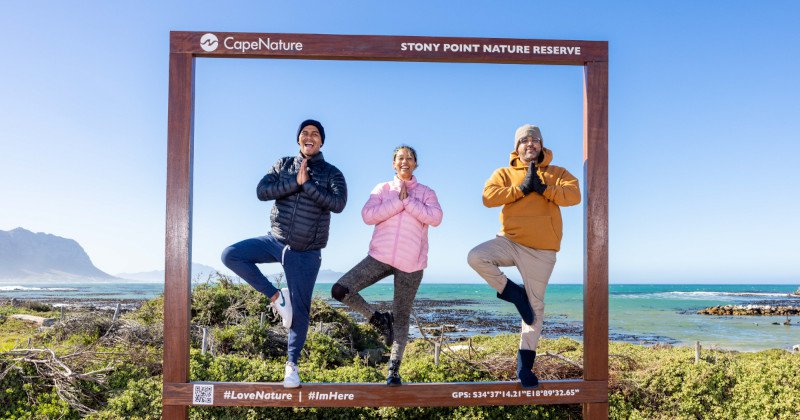 The frames are made from iroko wood. The wood of the iroko tree (Chlorophora excelsa), is native to the west coast of Africa. It is sustainable, tough, dense, and very durable, which speaks to CapeNature's green eco-tourism principles.
These are the must-visit nature reserves with outdoor frames: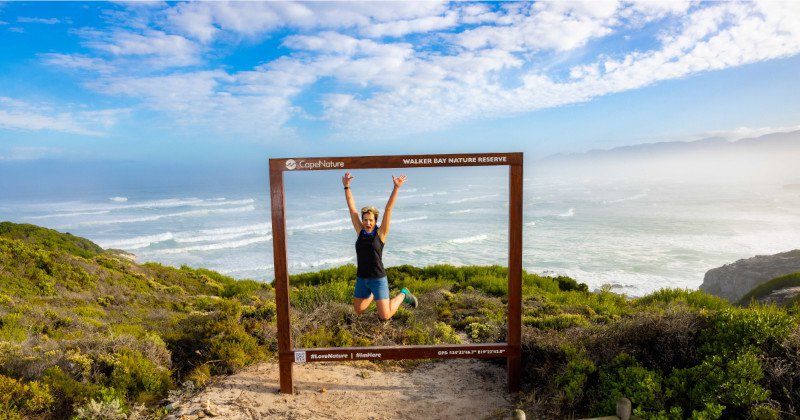 Cederberg Wilderness, Algeria, where the selfie frame is situated near the Algeria office with a backdrop of a serene waterfall gorge and Middleberg mountains.
Stony Point Nature Reserve's frame overlooks the beautiful coastal view on the quaint coastal town of Betty's Bay.  Stony Point land-based penguin colony is the third largest breeding colony of African Penguins in the world. It is a sight to behold!
Grootvadersbosch Nature Reserve has a magical, fairy-tale-like indigenous forest that is ever more enticing to explorers. Its outdoor photo frame captures just this.
Goukamma's frame has a picturesque backdrop of its river and river mouth.
De Hoop Nature Reserve lies at the southernmost tip of Africa, where mountains meet the sea. This is the ideal combination for a photo moment!
Walker Bay Nature Reserve is a coastal dream with the bluest skies to match. Visitors will take a snap at the heart of the famed whale coast.
There's more… enter our competition and #WIN a weekend stay at Algeria campsite, Cederberg Wilderness!
#WIN Enter using Facebook - comment on the post below!
Tag 2 Friends and WIN!🤳📸 Enter our competition and be amongst the first to enjoy all the new campsite upgrades at...

Posted by CapeNature on Friday, 20 May 2022
#Win Enter on Instagram! Comment on the Insta post below!