Camping with Kids - Klipkrans Campsite Overview
Review: Klipkrans Campsite
Things to do with Kids: Campsite in the Western Cape
About 10km's from Worcester in the direction of Villiersdorp lies a luscious green grassed campsite on the banks of the Breede River. I discovered this campsite for the first time at beginning of last year when a group of friends wanted to go camping with the kids and we enjoyed it so much that we went back at end of last year.
This campsite is called Klipkrans and it is the perfect quick and easy breakaway from Cape Town or surrounds with a no-mess, no-fuss attitude. Entrance to the campsite is gained with a pin code which is sent to you via email so you will have no issues standing in the rain in front of a locked gate with screaming children in the back. Also, should you run out of the basic necessities, there is a pantry store which works on an honesty box system. This means no manly ego will be hurt if the wood runs out on the Friday evening already ("The one thing you had to remember") or when the kids drop the toilet paper in the river.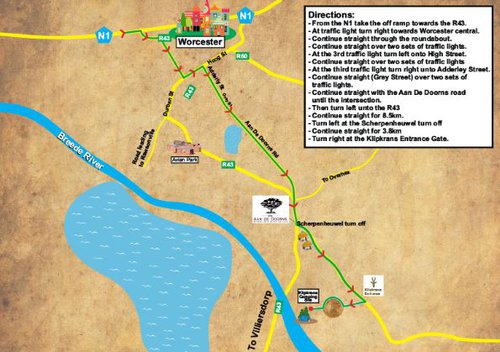 The Campsites
Our holiday party consisted of 5 families (with about 10 kids in total) and seeing as the campsites are quite sizeable, we only had to book camping s 1 and 2 which was more than spacious enough for all of us. Most of the camping spots are next to the river, so a big precaution for the adults is that your eyes must always be on the whereabouts of your kids. The specific spots where we booked has got a shallow entrance to the river so fortunately a nice place for the kids to play in the river. (These two campsites are also a bit further away from the rest of the camp so you also don't have to worry about your kid waking the whole campsite asking for his milk at 5am.)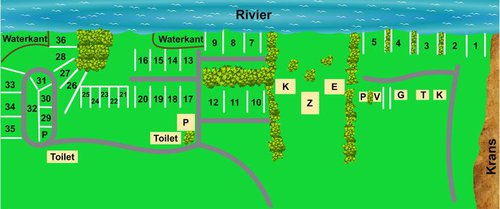 There are some shady spots but in the Worcester summer freakish heat it would be wise to take along a gazebo for when the kids actually sit still for the one second they are not running around and chasing each other.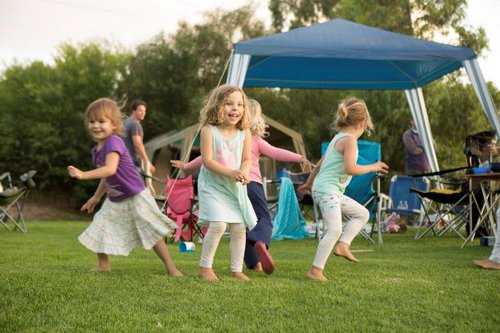 Activities & Excursions
Going camping means that it can be as busy or as chilled as you prefer your weekends or holidays to be. Between our families we had bikes for the kids, we went running in the nature reserve, which is part of the campsite, and we went kayaking on the river exploring the area. Alos, there was a fishing line in the river pretty much constantly.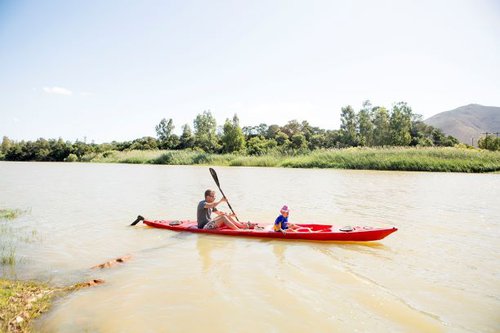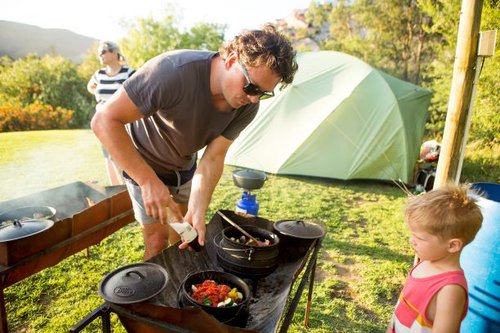 All in all I think this campsite is a good campsite for kids if you are comfortable with your kids being close to water. The ablution facilities are very good with spacious and clean bathrooms so from my side I give it a thumbs up for a weekend away. Call them at 023 004 0868 or visit their website at www.klipkrans.co.za.