Amazing Outdoor Adventure activities for kids to do in the Garden Route
It is time for adventure and fun in the sun this summer. The Garden Route offers a variety of exciting things to do with the whole family in mind. What is available out there? Everything from free activities to things to do under R100. If you're on a budget then take a glance at what is on offer in the Garden Route that won't break the bank.
Read these posts for Amazing Outdoor Adventure Activities for Kids in Cape Town, 13 Unbeatable Adventure Activities in Johannesburg and Exhilarating Outdoor Adventure Activities in Durban.
Outdoor Adventure Activities for kids that are Free
Garden Route Beaches, free things to do with kids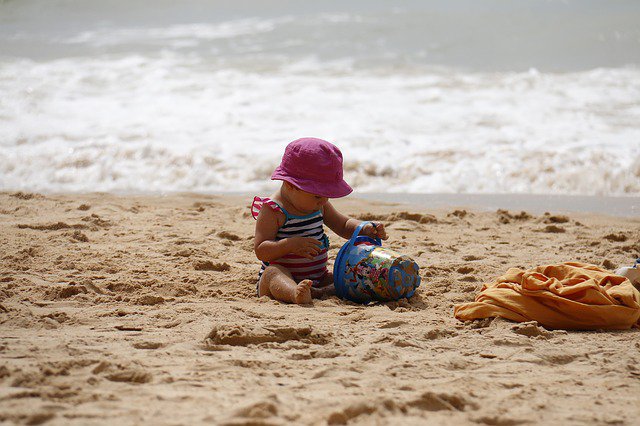 Hartenbos Beach: Summer is just around the corner and going to the beach is the first thing I want to do. If you are lucky enough to be traveling or living along the Garden route, then a visit to Hartenbos Beach is a must. The beach has Blue Flag status, which means it's got the stamp of approval for one of the best, cleanest and safest beaches in South Africa. The location lends itself to a host of family beach activities and fun adventures.
There are a number of safe designated swimming spots available as well as other beach facilities. Along the beach, you can find a super tube, tennis courts, and an amusement park. The Hartenbos Lagoon offers families a chance to enjoy some fun water sports. The beach is also a great place to spot whales.
Plettenberg Bay Central Beach: Taking a swim at the beach, no worries, there are lifeguards on duty every day in season. There are many extra adventure activities to do at Central beach like Jet Ski rentals, swim with the seals, ocean safaris, and sea kayaking. Plettenberg Bay has some of the best and beautiful beaches. Many of the beaches are proud to have Blue Flag status.
You can also pay a visit to:
Lookout beach
Keurboomstrand Beach
Nature's Valley Beach
Robberg Beach
Mom and Dad want to be a bit more adventurous, visit Offshore Adventures offering you exciting experiences from swimming with seals to swimming with sharks, no experience needed.
Walk to the Big Tree, Garden Route
Visiting the Tsitsikamma forest, you must take some time out to look at the Big Tree. The tree is an 800-year-old Yellowwood that looks out over the rest of the canopy of trees in the forest. The tree stretches up at over 30m tall. The walk is very easy and close to the designated parking area. You can also enjoy the Wandelpad Forest Walk, a circular 2km well-marked trail. Out for the day, why not bring some yummy food with and set up at the picnic areas provided.
Of course, there are more adventurous activities to do in the area, Forest Tours, kayaking in the area, hiking and much more.
Mountain Biking, Garden Route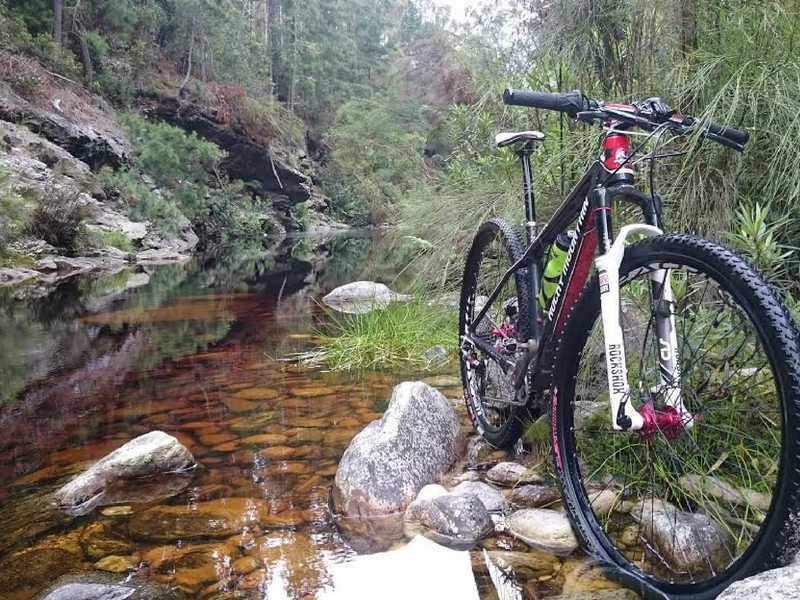 Why not have some fun and exciting outdoor adventures mountain biking in the Garden Route.
Outdoor Adventure Activities for kids Under R50
Redberry Farm, George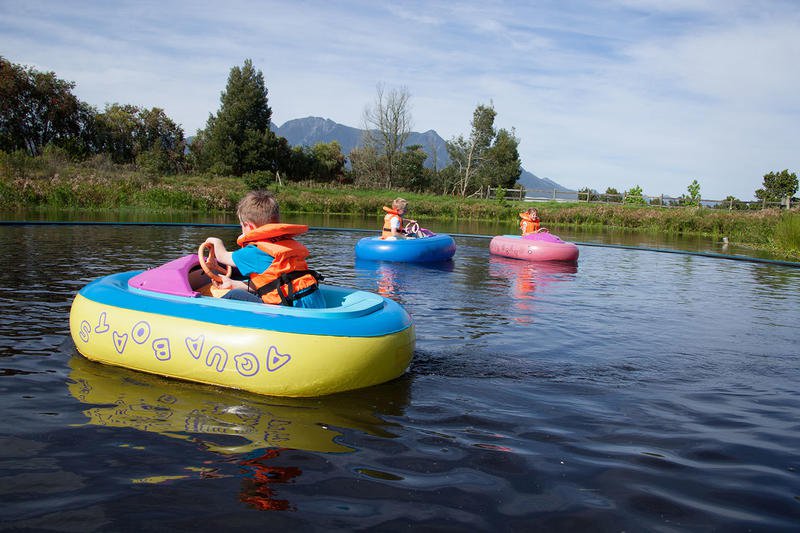 Redberry Farm has lots to offer when it comes to outdoor adventure activities. They are a great family venue that will help create meaningful moments and memories with the kids.
Strawberry picking in season
Bubble Ball
Bumper Boats, Paddle Boats
Feed the rabbits
Pedal Go Carts
Pony and mini train rides
Wonderful Playground for the kids
Redberry Farm has loads of activities and fun things to do, the kids will love it.
Waterworld, Plettenberg Bay
Waterworld in Plettenberg Bay brings you fun filled wet summer activities.
Large Water Slides and mini slides
Mini Golf
Trampolines
Swimming Pool
Jungle Gyms
Picnic Areas
Party Venue
Website: www.waterslides.co.za/waterslides-plett/     
Outdoor Adventure Activities for kids Under R100
Cango Caves, Oudtshoorn, Garden Route
A natural landmark, the Cango caves is an absolute must see if traveling along the Garden Route. The rates are a bit over R100 for adults but the kids get in on or under R100 for the tours on offer.
Website: www.cango-caves.co.za/
Puzzle Park, Plettenberg Bay
The Puzzle Park offers interactive activities for the whole family. Unique outdoor educational fun and games to keep the kids entertained the whole day.
Forest Puzzle Walk
3D Maze
Children's Play Area
Garden with oversized garden games
Coffee and gift shop
Party Venue
Website: www.plettpuzzlepark.co.za
Outeniqua Powervan, Garden Route
The Powervan offers a unique experience where you can enjoy the beautiful scenery of the Garden Route. Departure and arrivals are from the Outeniqua Transport Museum. The Trip offers an enjoyable ride for the entire family.
Website: www.outeniquachootjoe.co.za
Timberlake Farm Village, Adventure Land, Garden Route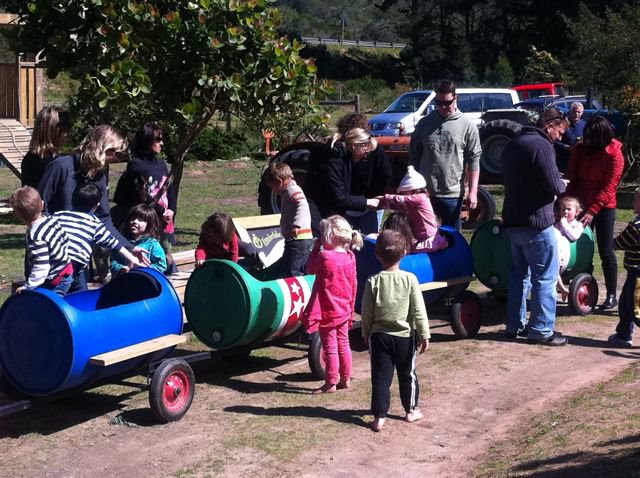 The Timberlake Organic Farm Village offers a variety of activities to enjoy.
Restaurants and deli
Variety of shops
Fairy Garden
Adventure Land
Timberlake Express
Adventure Land has a giant slippery slide, obstacle course, jumping castle and so much more.
Website: www.timberlakeorganic.co.za
I hope you found something you like, comment below and let us know what places you have visited in the Garden Route.
Chow for now
Charlene
P.S.
Just for Fun, here are some more inexpensive things to do in the Garden Route
Coasteering, another Outdoor Adventure for the whole family.