Things to do with Kids in Bloemfontein
Kids activities in Bloemfontein
Did you know that Bloemfontein has more than 6 museums and historical attractions, over 100 restaurants and is home to the first digital planetarium in Sub Saharan Africa? Bloemfontein is also the capital of the Free State and it is centrally located in the heart of South Africa. This hub of activity is therefore not only a destination city for those living in this province, it is an ideal stop-over for a family road trip from Gauteng to Cape Town, Port Elizabeth or the Wild Coast.
We, at Things to do with Kids, love exploring all corners of our beautiful country and have therefore put together a list of family- and child-friendly activities to do in this vibrant city of roses:
Take a Walk on the Wildside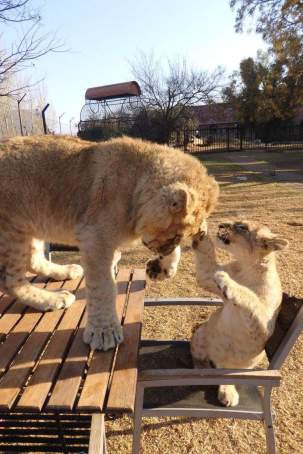 For the animal lovers among you, Bloemfontein has a number of nature reserves, wildlife estates and conservation centres:
Cheetah Experience Conservation Centre
For the big cat lovers, this is a must-visit: here they offer up close and personal tours with possible animal interactions (depending on weather and the mood of the animal).
Naval Hill, Franklin Game Reserve
Naval Hill is situated in the heart of Bloemfontein and forms part of the Franklin Game Reserve. Visit this popular spot for amazing views of the city as well as a variety of wild- and birdlife.
Soetdoring Nature Reserve
This small reserve is a resort, predator park and houses a pride of lions, among its variety of wildlife. A great reserve for birding enthusiasts.
Bagamoya is a sanctuary for lions offering tours as well as animal interactions. This venue also offers accommodation, a child-friendly restaurant, a children's play area and a variety of outdoor activities. Photo credit of the Bagamoya Wildlife Estate Website
Appreciating Nature

At Things to do with Kids, we love getting out into nature and believe that this is one of the best ways for families to bond. Bloemfontein does not disappoint with a variety of great outdoor spots available:
Bloemfontein Botanical Gardens
These beautiful gardens are situated in a valley on the outskirts of Bloemfontein and offers a peaceful backdrop for family picnics.
Visit this untouched wild area outside Bloemfontein for picnics, walking- and hiking trails, jogging, running, bird watching, mountain biking or dog walking.
Photo Credit: 7dams.co.za
Maselspoort Resort & Conference Centre
This holiday resort situated on the banks of the Modder river offers a variety of outdoor activities, including fishing, game drives, mini golf, walking trails and swimming. Accommodation and a child friendly restaurant also available.
Kids Entertainment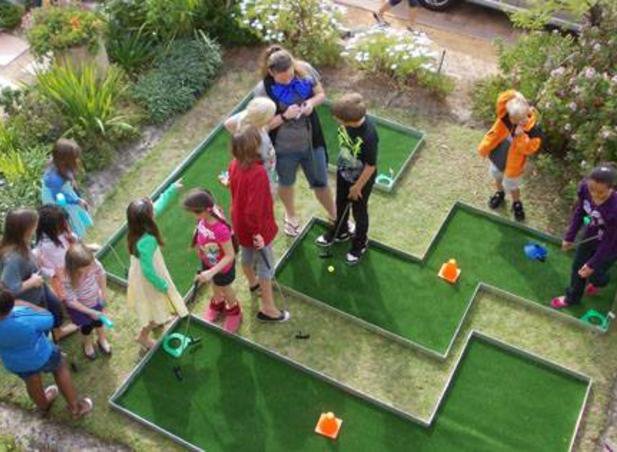 In addition to the variety of things to do with kids listed above, the City of Roses, also offers a variety of kids entertainment & party venues:
Canvas Club, Bloemfontein

Canvas Club Bloemfontein offers arts & crafts classes, holiday clubs and arty birthday parties for tots to tweens.
The kids will be emerged in a playful environment that encourages creativity and innovation. They will be able to unleash their creative energy whilst having a lot of fun.
At Canvas Club, children come to class and are presented with a new exciting project every week, they experiment with different materials (from paint to pool noodles) and sometimes create explosively awesome craft toys for hours of play afterward!
Where: 4B Leviseur Street, Brandwag, Bloemfontein
More Information: Canvas Club Bloemfotein
More Fun and exciting Things to do With Kids in Bloemfontein
Kiddies Parties:
Child-friendly restaurants with play areas:
Bob's Peanut Butter Shack
Die Pienk Meerkat
Beetles, Bugs and Butterflies
Theme Parks & Putt-Putt:
Modenso Park
Gwen Bali Waterworld (only open in Summer)
Paintball:
Ruins Paintball
Meerkat Kolonie
For the Finer Things in Life: Education, History, Science & Music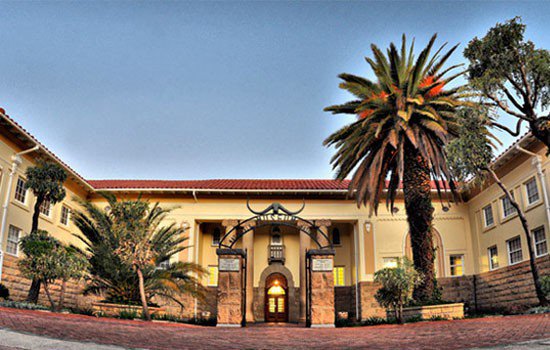 For the history buffs among you, Bloemfontein hosts a number of historical sites, memorials and museums:
Anglo Boer War Museum & The National Women's Memorial
This museum offers a glimpse into the history of the Anglo-Boer War as as well as the chilling accounts of the concentration and prisoner-of-war camps prevalent during this time. While there be sure to admire the tribute to the extensive role women and children played during this war, embodied by the National Women's Memorial.
The National Museum Bloemfontein
Visit this museum for natural history, cultural history and art. Photocredit: NASMUS website
This museum was built as a Neo-Dutch style mansion in 1947 and was the official residence for State Presidents during official visits to Bloemfontein from 1961 - 1985. This beautiful building is now an art museum with with a variety of walking trials available on the property.
This planetarium, established by the University of the Free State, is the first digital planetarium in Sub Saharan Africa. The education centre is open daily and offers full dome digital presentation shows.
An astronomical research station situated about 20kms outside of Bloemfontein, Boyden Observatory is also a Science Education Centre, opening its doors to regular public events, open evenings and a regular weekly event on selected Fridays.
The University of the Free State's music department often host concerts, showcasing their talented students.
This market opens every Saturday on the Emoya Estate and offers food, live entertainment and a variety of outdoor kids activities.

We hope you enjoy exploring this interesting and historical city in the Free State. If we have missed a venue or an activity, let us know!