Kid friendly coffee shops in the Northern Suburbs
I love visiting various coffee shops every so often; I also enjoy it when my sister and her two little ones join us. When searching for someplace to go, it is always a bonus if the venues are kid friendly.
I live in the Northern suburbs, so I am starting off here and searching for kid-friendly coffee shops that offer good food and a great time for everybody.
Stodels Café, Bellville
The Stodels Café or June Café is located within the Stodels Nursery in along Eversdal Road in Bellville. The coffee shop has outdoor seating and a great playground for the kids. The Train shaped jungle gym is a favourite. There is also the animal farm where the kids get to feed the animals if they want. You will find cute little bunnies, ponies and goats, and more. The café regularly has specials on their menu and are very reasonably priced.
Website: http://www.stodels.com/
Contact: 021 919 1106
The Cape Garden Centre, Joostenberg Vlakte
This is another nursery I am sure many are familiar with. The famous Bugz Playpark can be found on the premises, need I say more. Not only does the nursery sell a wonderful selection of plants, but there are also a few shops located on the property. Along with these shops is a restaurant with indoor and outdoor seating. The Bamboo garden Restaurant offers great food and you can host your special event with family and friends.
Website: http://www.capegardencentre.co.za/ | http://www.bugzplaypark.co.za/ | http://bamboorestaurant.co.za/
Contacts: 021 988 4137 | +27 21 988 8836 | 021 987 7455
Café de la Monte, Kraaifontein
This little gem can be found in the Pinehurst Shopping Centre. The staff members are friendly and the food is great. There is seating inside the shop as well as outside, where there is a small play area for the kids. Whenever I have been to the coffee shop there has been a small event happening, so it is also a great venue for Baby showers, birthdays and kitchen teas. Their milkshakes are some of the best I have tasted.
Website: https://www.facebook.com/CafedelaMonte
Contact: 021 824 0099
Willow Bridge Coffee Shops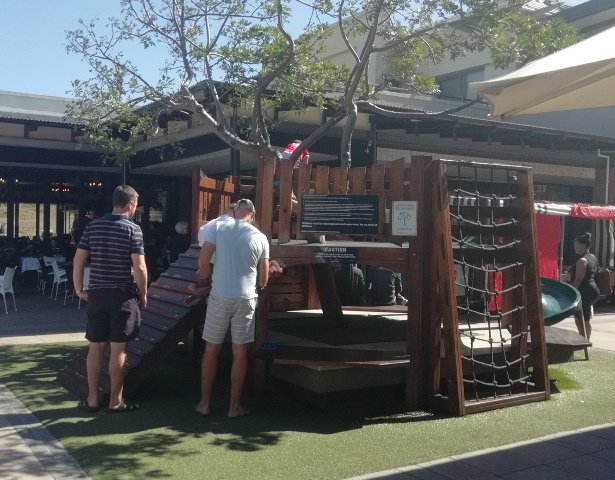 Willowbridge is always busy Saturday mornings, with plenty of retail shops and restaurants to choose from. There are a number of places where you can enjoy a cuppa including the Oumeul Bakery, Willows Café and the Woolworths restaurant section amongst others. In the courtyard in front of the shops are play areas with jungle gyms for the kids. These can be found all along the shopping centre. They also used to have fountains in the middle, but due to water restrictions, it seems the water features have been turned into sand pits for the kids. You can also enjoy the Slow market, set up every Saturday where you will be able to enjoy all the gourmet foods available.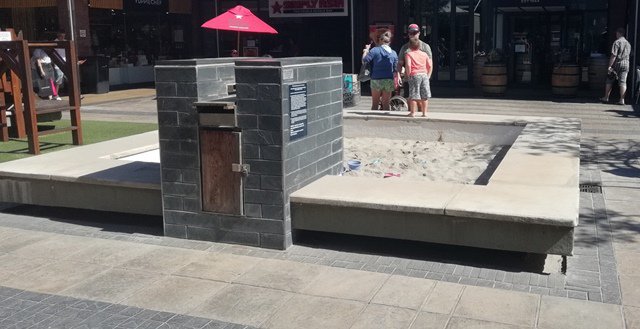 Website: Willowbridge Shopping Centre
Contact: 021 914 7218 
High Street coffee shops, Bellville, Cape Town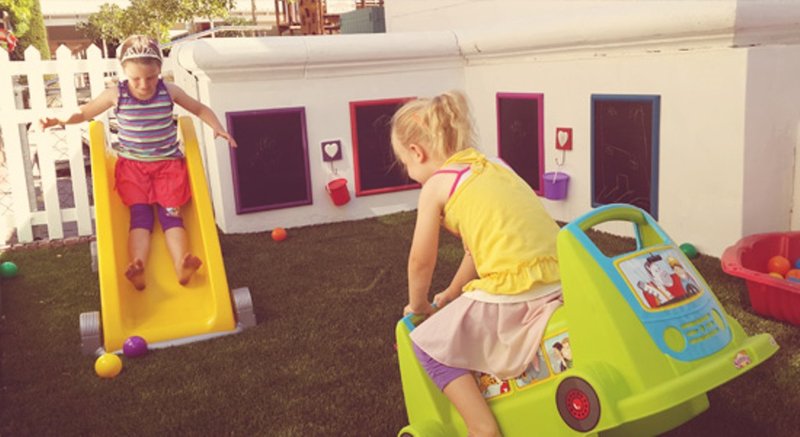 The High street shopping centre offers great shopping and a selection of places to eat. My first venue is the Dutch Haven, a light and open space where everybody can enjoy their unique menu of Dutch inspired dishes.
There is a children's menu available, how does lightly 'braaied' marshmallow on a stick sound? They even have something for the baby, like their purity fruit option and for your convenience also provide high chairs for your little one. While you enjoy your Belgium waffles the kids can go play outside on the jungle gym and the younger toddlers can play in the enclosed play area.
Contact: 021 914 6120
Website: www.dutchhaven.co.za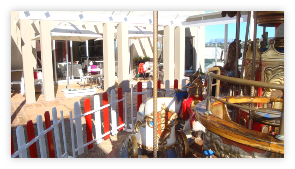 The La Feta Vij is also situated in the High Street Shopping Centre, Shop No 4, Bella Rosa Street. La Feta Vij offers great food with a gourmet kiddies menu. There is also an outdoor space with a miniature merry-go-round for the children to enjoy. They like to provide a variety of dishes on their menu and you can view their menu on their website. So if you do pay a visit, while everybody is having fun you can enjoy your coffee and the view of Table Mountain.
Contact: 021 914 8975 or email: info@lafetavij.co.za
Website: www.lafetavij.co.za
Ipic Play, Cape Town, Durbanville
An indoor adventure park and Knead bakery where family and friends come together. The knead Bakery offers great coffee and a full menu. The Vista Deck also opened in April, where you can relax and enjoy your coffee outside, while the kids play. Also a great kids party venue.
Location: C/o Burton and Aurora Streets, Durbanville
Contact: 021 205 3844 | parties@ipicactive.com
Website: http://ipicplay.co.za/
Chocolat Bistro, Durbanville
Awesome eatery for any occasion. There is an outside area, which is shaded by a massive tree. The Bistro also has an interesting antique shop you can wander around in and a great play area for the kids. Adjacent to the outside patio is a fantastical kiddies' castle that will provide hours of entertainment.
Location: 46 Oxford Street, Durbanville
Contact: 021-975-2426 | info@chocolatbistro.co.za
Website: http://www.chocolatbistro.co.za/