Free Things to do on our Birthday in Johannesburg
To me, celebrating a birthday is always an awesome occasion as it is a special day just for you. It's a chance to give and receive love, appreciation and, of course, gifts! Hooray for gifts…especially if they come in the form of free surprises from your favourite venues.
Free Activities and Excursions on your Birthday
Here are our top 5 free things to do in Johannesburg on your birthday:
CitySightseeing Red Bus Tours (Rosebank)
Explore the vibrance, history and beautiful park and city surroundings of Johannesburg with the kids - members of the CitySightseeing Kids Club receive a free ticket for themselves and two friends on their birthday! Be sure to invite the grandparents on this budget-friendly birthday excursion as pensioners receive a 50% discount on all 1-day tickets on Tuesdays and Fridays.
Note: Member registrations need to be made two weeks prior to the child's birthday and the vouchers are valid for four weeks.
Operating Hours: Daily, 8am - 7pm for ticket purchases, busses run on schedules every 15min hop on hop off.
Ages: 5 – 15
Contact: https://www.citysightseeing.co.za
Gold Reef City (Johannesburg)
Explore the thrills, laughter and fun at this popular theme park on your birthday and receive free entry into the park. Be sure to bring your ID or birth certificate as proof.
This venue is also great for a birthday party as Gold Reef City offers a Birthday thrills package! Host a party of at least 6 kids (including the birthday child) and said birthday child receives free entry and rides, a complimentary birthday meal and juice and a birthday gift. Costs for the additional party kids (above 1.3m tall) come to R260 per child, which includes a meal, juice, toy, sweets and rides. Children under 1.3m pay R215.00 per ticket.
Operating Hours: Wed-Sun including Public Holidays: 09h30-17h00 | Gauteng School Holidays: Mon-Sun 09h30-17h00
Ages: Tween 10-12, Teen 13-17
Contact: https://www.tsogosun.com
Sterkinekor (Nationwide)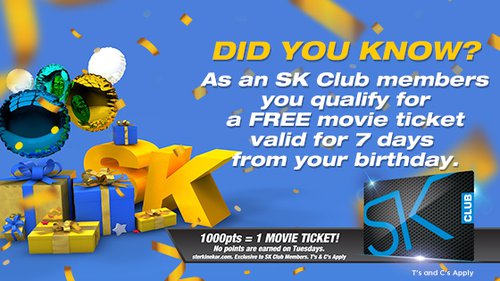 What better way to celebrate your birthday than by indulging in some popcorn and a soft drink, watching a good movie! Sterkinekor's birthday gift to you is a free 2D/3D movie ticket (which is valid for 7 days)!
Additionally, all pensioners get a 25% discount daily.
Operating Hours: As per the individual mall
Ages: All
Contact: https://www.sterkinekor.com
Spur (Nationwide)
Spur has the best birthday choir, complete with ice cream and sparkler. If that alone is not enough to lure you to this popular family restaurant on your birthday, this sure will be: secret tribe members get a meal voucher on their birthday!
Additionally, all kids under the age of 12 get a free kiddies combo meal voucher to help celebrate their birthday!
Operating hours: Different Spur Steak Ranches have different operating hours, usually between 7am-10pm Mon-Sun.
Ages: All
Contact: https://www.spur.co.za
Krispy Kreme (Nationwide)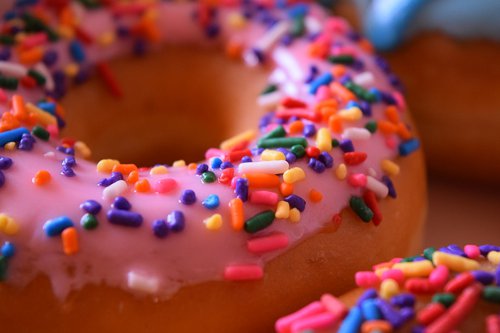 This ever-popular franchise is giving away doughnuts to celebrate your birthday, for free! All you need to do is download their app and register for their rewards programme. Include your birth date when registering and they will send you a voucher on your birthday.
Operating hours: As per individual mall
Ages: All