Family Friendly Beaches in Cape Town
Warmer weather is coming in again. It's time to pack those beach towels and picnic baskets and head off to the beach. Picture it, the kids building sandcastles, hubby body boarding in the waves and you sink your toes into the soft sand. Finally, you're getting some time to read that book you bought a year ago. Here are some family-friendly beaches you must visit this summer. Family-friendly beaches in Cape Town, here we come.
Muizenberg Beach, Cape Town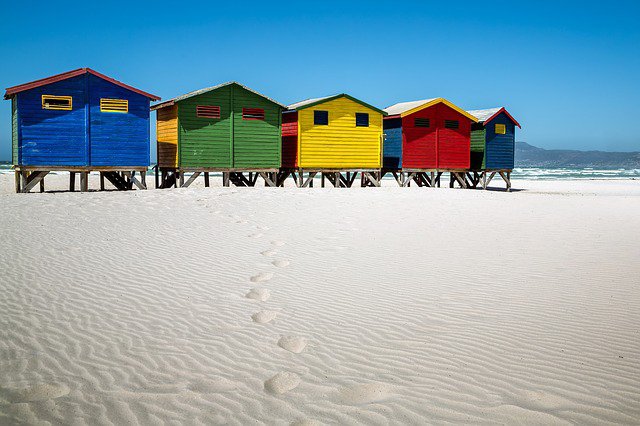 The Victorian Bathing huts found at Muizenberg beach add a colourful and fun landmark to the area. The beach itself has been given Blue Flag status which means it is safe, clean and eco- conscious. Muizenberg Beach has been a destination of choice for families over many years. People come here to enjoy themselves, relax and have fun. Swimming in the ocean and tanning on the beach is a great way to spend the day, but there are also many activities on offer on the beachfront.
Things to do with kids in Muizenberg
Learn to surf
Stand up paddling and kite surfing
Enjoy water slides at Muizenberg's very own water park
Putt-Putt is always a favourite of mine
Not really one for the beach, try the Muizenberg Swimming Pool with a large pool and smaller kiddies pool area.
Take a stroll along the Muizenberg Catwalk. Start in Muizenberg and end your 3km journey in St James.
The kids can have fun at Planet Kids, plenty of indoor and outside activities.
Octopus Garden Restaurant; Found just around the corner in St. James offers a jungle gym, treehouse, and other games. Kiddie's options can also be found on the menu. There is even something on the menu for your doggy member of the family.
Some other indoor play areas you can find in Cape Town.
Fish Hoek Beach, Cape Town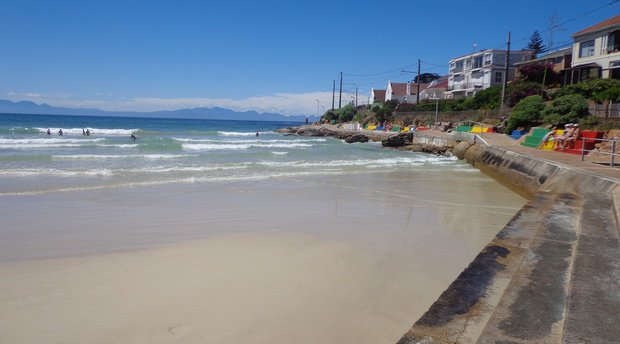 Fish Hoek has beautiful surrounding mountains and is one of the safest beaches in South Africa. A wonderful white sand beach that makes this is a popular destination in the summer season for families.
Things to do in Fish Hoek
Besides swimming and building sandcastles, kids can enjoy the great playground.
Plenty of water sports to participate in like bodyboarding.
Enjoy a picnic with the family. Here are some of our favourite family-friendly picnic spots in Cape Town.
Atlantic Rail Steam Train: Enjoy an exciting steam train ride from Cape Town to Simon's Town. If you want to pop off, the train does make a stop off at Fish Hoek station. You can also enjoy a train trip to the Winelands; have a look at this Atlantic Train trip to Stellenbosch. 
Houtbay Beach, Cape Town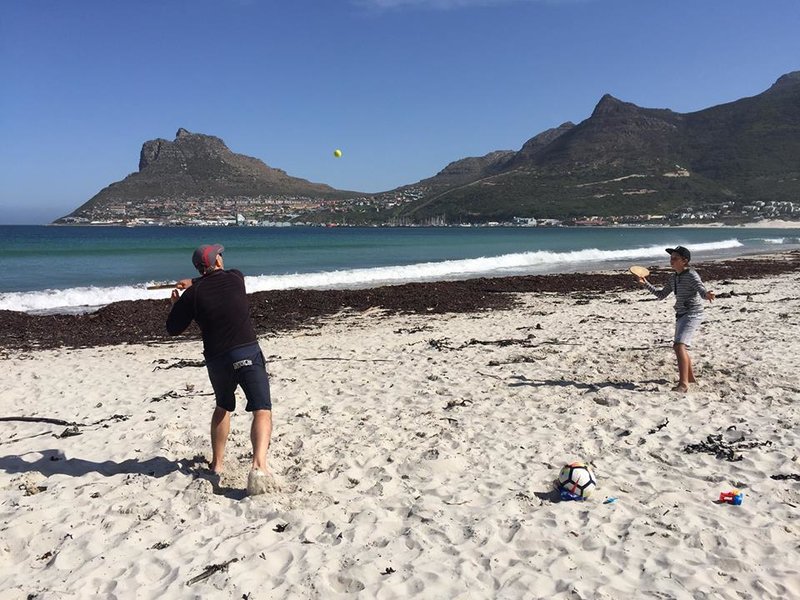 Hout Bay beach extends from Chapman's Peak towards the Hout Bay harbour. Majestic Mountains and sand dunes make this a popular beach to visit. The beach is quite wide so you can enjoy any number of fun ball games or why not try some kite flying. The Bay is mostly calm and safe for swimming and there is an abundance of restaurants and shops on the beachfront.
Things to do in Houtbay
Mariner's Wharf provides a selection of great restaurants with the best seafood around.
Visit the Bay Harbour Market for food, music and much more to do with the whole family.
The World of Birds, Africa's largest Bird Park. A great place for adults and children, over three thousand birds and small animals you can see while you walk through the different enclosures. Enjoy some other sightseeing adventures in Cape Town. 
Have a look at our favourite things to do with kids in Hout Bay.
Noordhoek Beach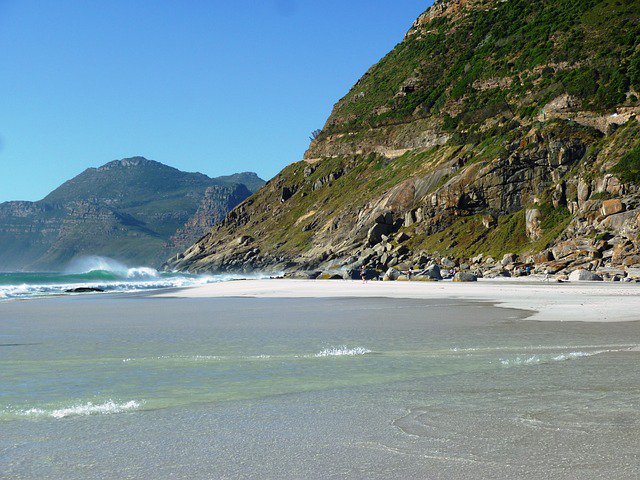 Over 8km long of an unspoiled and beautiful landscape, Noordhoek beach offers plenty of things to do for the whole family. Stretches of sand make it an ideal place to go horse riding; this is a popular activity at Noordhoek Beach.
Why not try, Sleepy Hollow Horse riding, for an exhilarating horse riding experience.
Website: www.sleepyhollowhorseriding.com
Other Things To do with Kids at Noordhoek Beach
GO for a walk with the kids and the dog
Kayaking and surfing
Pay a visit to the Noordhoek Farm Village. Plenty of fun and exciting activities with child-friendly restaurants, playgrounds, and shops to visit. 
Other beaches to visit in Cape Town:
Strand Beach, always a favourite
Sea Point promenade and pools
Clifton Beaches
Boulder's Beach, Simon's Town
Camps Bay Beach
Bloubergstrand Beach
Bikini Beach, Gordon's Bay
This summer there is no excuse not to visit the beach; we are blessed to have so many choices of beautiful beaches and wonderful places to visit in Cape Town. Take some pictures the next time you're at the beach and share your experience with us. 
Check back for regular updates on thing to do with kids in Cape Town.