Family activities and entertainment at the V&A; Waterfront
A Day at V&A Waterfront with kids
As part of our mission to educate the kids about different means of transport, we decided to visit the V&A Waterfront. Our aim was to introduce them to water transport, thus a boat trip to Robben Island, but we found so much more!
We parked at Breakwater Parking Garage and walked past the Two oceans Aquarium to the jetty, where City Sightseeing Canal Cruises dock. You pay about R30 per ticket, which includes ear pieces and commentary in fifteen different languages. The cruise takes you past the Nelson Mandela Gateway, Chavonnes Battery Museum and the Clock Tower to the CTICC and back again. The younger kids love this trip as it is a short trip with lots to see. Tommy the tugboat is another 30 minute excursion option, if you don't feel like taking on the whole Robben Island Museum ferry cruise. "Blimey!" You can even dress up and "take over the waters" with the Jolly Roger Pirate Boat.
We were delighted to find even more means of public transport at the harbour, namely the Hamleys Express. The Hamleys Express train runs daily from the train station outside the Cape Wheel and stops at the Watershed, providing an exciting adventure for children visiting the V&A Waterfront. Costs are about R20 per person for a 15-minute trip.
Bicycling is another lovely way of exploring the harbour and travelling faster from point A to Z. You can rent cycles from UpCycles Bicycle Hire.
The Robben Island Museum trip was a fascinating excursion and if the kids are at an age where they understand a little bit about South Africa's history, even more so. With dunes swelling higher than what we could see, it was intimidating at times and made the experience so much more sublime, realising we were facing deep sea waters now and not your regular surf. We arrived safely on the Island and the tour commenced. The guide introduced us to the history of the island and not only the memory of Nelson Mandela. Robben (Seal) Island was used as a whale research base and a leper colony. During the Second World War, it was fortified and BL 9.2-inch guns and 6-inch guns were installed as part of the defences for Cape Town. In 1961, it became a maximum security prison for political prisoners until 1991. In my minds' eye, I could see the prisoners playing soccer in the courtyards and feel their pain sleeping on the cold floor with but one or two blankets.
With our lives enriched, new things to ponder and empty stomachs we returned to home soil. We grabbed a bite at the Two Oceans Aquarium Restaurant and head home.
Interactive Play Areas & Food at the Waterfront:
Spur

McDonald's

V&A Food Market

Primi Piatti

Two Oceans Restaurant
Places to stay
See family friendly accomodation possibilities
here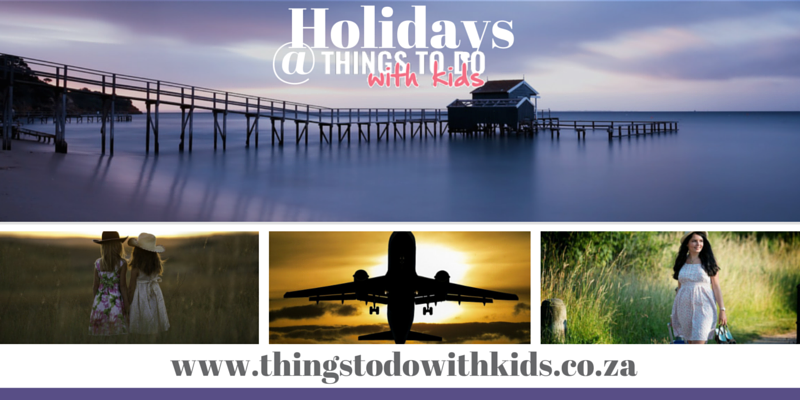 Museum Meanderings
Chavonne's Battery Museum

The Springbok Experience Rugby Museum
Other Waterfront Activities:
For more information you can always contact the  V&A WATERFRONT INFORMATION CENTRE
Tel: +27 21 408 7600
This article originally appeared in our magazine www.thingstodowithkids.co.za/magazine