Cape Town's Favourite Family-Friendly Picnic Spots
Family Picnic Spots
The summer holidays are here and my favourite way to spend quality time with my loved ones is by soaking up the warm sunshine, breathing in the fresh air and marvelling at the mesmerising Cape countryside with a family picnic. These are my top five picnic spots in Cape Town and the Cape Winelands region for you to explore this holiday. So strap the kids into the car, grab a hat and sunscreen and enjoy the outdoors! This activity always replenishes my soul.
For picnic spots in Gauteng, click here.
Kirstenbosch National Botanical Gardens
This world-renowned botanical garden is known as the most beautiful garden in Africa and is described as one of the great gardens of the world. Situated against the eastern slopes of Table Mountain, with an abundance of South African fauna and flora to discover and admire, Kirstenbosch National Botanical Gardens form a memorable setting for a picnic. Whether you bring your own picnic basket or buy a pre-packed basket from one of the restaurants, this garden should definitely be added to your summer bucket list.
Picnic type: Bring your own, or pre-order a picnic basket from one of the restaurants
Silvermine Nature Reserve
The Silvermine Nature Reserve is situated within the Table Mountain Nature Reserve and offers fantastic hiking, mountain biking and walking trails to waterfalls or through a forest, as well as a wheelchair-friendly boardwalk around the dam. The dog-friendly reserve also boasts a large variety of scenic and romantic picnic and braai spots. Be sure to pack a pair of binoculars, in order to really appreciate these breathtaking surroundings and striking bird life.
Picnic type: Bring your own picnic basket and gear
Afrikaanse Taalmonument & Museum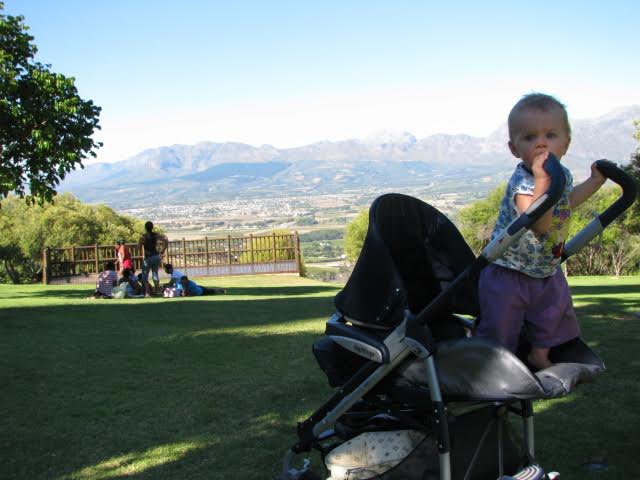 This historic monument is situated on the Paarlberg and offers unmatched views of the Paarl valley and its captivating sunsets. Be sure to take part in a guided tour of the monument and keep an eye out for their ever-popular full moon- and stargazing picnic events. There are hiking trails too.
Picnic type: Bring your own or pre-order a picnic basket from Volksmond Cafe
Groot Constantia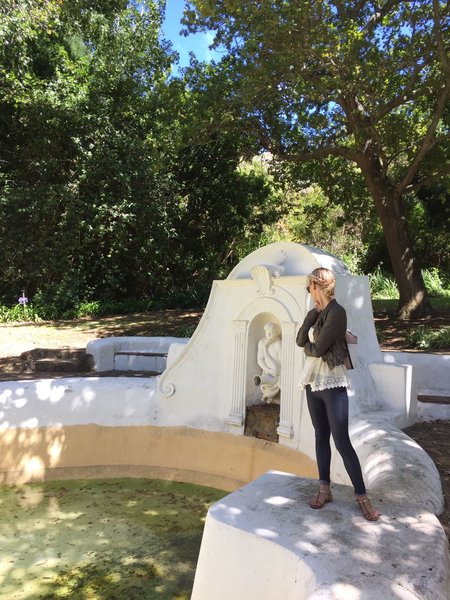 Known as South Africa's oldest wine farm, this picturesque and idyllic venue offers a beautiful backdrop for a peaceful family picnic. Situated on this legendary farm, Simon's Deli offers 'design-your-own' picnic baskets with a gourmet selection of meats, cheeses, pickles and preserves. Be sure to pair the basket with one of the Groot Constantia wines, and round off your day with insight into the history of winemaking in South Africa at the Iziko Museum.
Picnic type: Pre-order your basket from Simon's Deli
Hartenberg Wine Estate
A definite must-add to your summer bucket list for an afternoon of relaxed sophistication. Nestled in the heart of the Stellenbosch Winelands, Hartenberg Wine Estate offers a beautiful picnic setting for families. Choose a cool spot under the trees and lounge on comfortable cushions as you watch your kids amuse themselves, running on the lawn next to the river, or playing in the kids' play area. Picnic baskets containing a fabulous selection of gourmet treats, snacks for the kids, and a bottle of estate wine are available for purchase.
Picnic type: Pre-order your picnic basket
Spier Wine Farm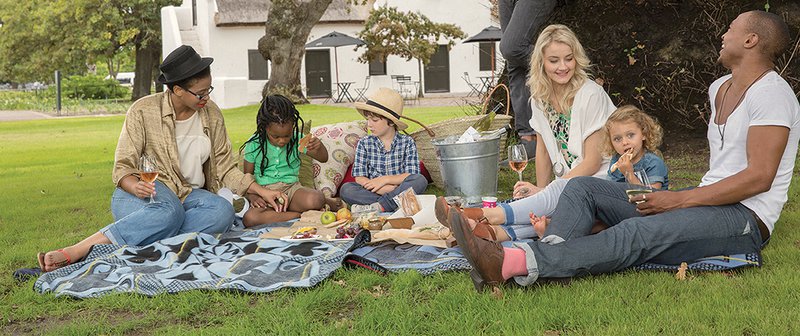 This renowned wine farm, situated in the Stellenbosch Winelands, offers a plethora of activities for families travelling with kids. Enjoy a picnic in the park (with an outdoor play area) while indulging in artisanal treats (and delicious wine), let your kids encounter real life eagles, go on a segway adventure, visit their craft market or get pampered at the spa while the kids go wild at the Kids' Clubhouse. The excursion possibilities this venue offers families are endless. Click here for more info on Spier Stellenbosch
Picnic Type: Pre-order your picnic basket or choose from a wide selection of foods on site.