ATKV Eiland Spa - A family getaway to remember
I was absolutely exhausted! It's been a long tough year. Being a stay at home mom to two kids under 5 brings many sleepless nights, sickness, fights and general daydreaming about just getting out of the house and going away! In steps my fairy godmother and offers me the opportunity to take my little tired family on a holiday and what they wanted from me was a review. I was a little unsure of this, my family is so hard to travel with, my kids don't adjust to change very well and are so routine driven. BUT wow, this is going to be so much easier to tell you all about as it was absolutely fantastic and in every possible way.
Where did we go? ATKV Eiland Spa in the Limpopo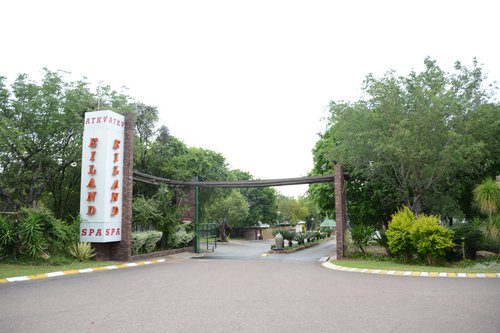 Eiland Spa is situated on the southern banks of the Letaba River, which is 68 kilometres from Tzaneen in Limpopo. This resort is set in the heart of the Hans Merensky Nature Reserve and it is an unforgettable Bushveld experience. It was a good 5 hour trip from JHB. Most of the drive was dreary but driving through Haenertsburg was like driving through the Black Forest in Germany. What a magical little road trip for us and our kids. Then past all the citrus farms with tree after tree of glorious fruits. So it was an educational and unbelievably beautiful road trip. In between the gorgeous farms we ended up finding the big inviting entrance of ATKV Eiland Spa.
What does ATKV Eiland Spa offer?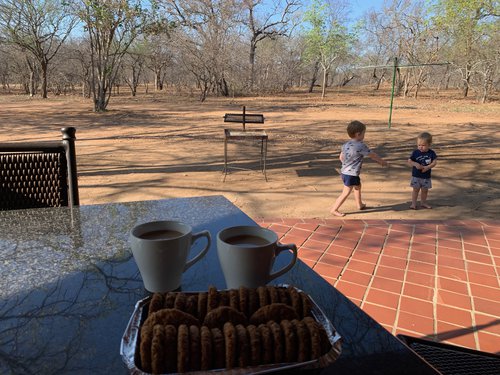 There are various accommodation options in this beautiful resort. The various luxurious rondavels are comfortably furnished and include bathrooms with showers, and kitchens fitted with fridges and microwaves. The charming campsite is set among the reserve's trees. Each of the stands have power points and access to any of the five ablution blocks in the site. We were lucky enough to be placed in an inviting luxury rondavel set at the back of the resort overlooking the Bush and the bird watching path. I have to add here that while some (us city slickers) may be weary of the huge wide open spaces and the safety aspect of sleeping in the Bush, the resort is fenced off with enormous electric fences leaving anyone to feel at ease. You can wake up in the morning, have coffee and breakfast watching the kids run around in the Bush, bird and bug watching. Or have a lazy braai listening to nature before bed. Peaceful heaven.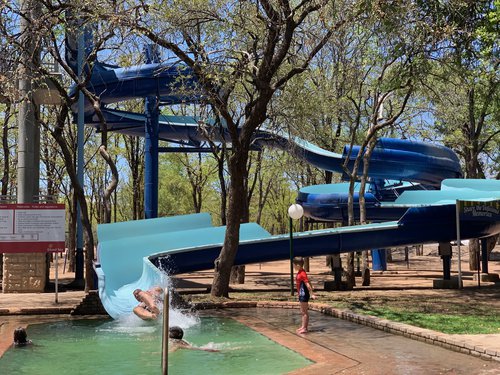 Guests can spend their days next to the swimming pool, on the put-putt course, or outdoors hiking and cycling. Other facilities include horse-riding, which besides swimming was my boys firm favourite, a shop on site (which has absolutely everything and the owner even acted as my sons doctor when his cut was too sore to keep swimming), a sauna, stream room, a hydro, free Wi-Fi, a "big" water-slide, mini golf, tennis, bowling, and the Bosveld arboretum. These diverse options make it the ideal option for a family getaway and we loved it!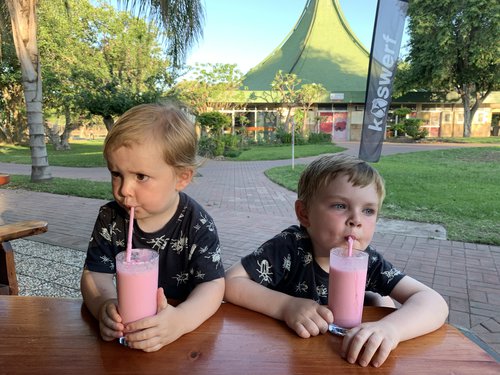 The Koswerf restaurant was also spectacular. Great service and great food for every single meal. Our favourite as a family, including my 2 and 4 year old children, was the oxtail with rice and veggies. It was pure home cooked heaven and reminded me of going to my grandparents house when we were small. Yet another reason this resort shows you how it has been designed for families.
Why do you want to visit ATKV Eiland Spa?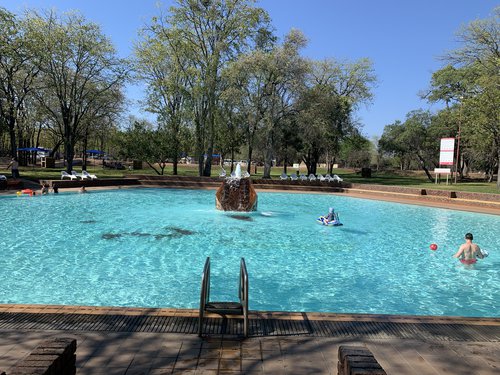 Well isn't is obvious? For the relaxing in and out of the pools. There were 3 pools and a big super tube. The biggest pool gave us quite a shock but did end up being a favourite, especially in the early morning and late night. We all ran to it and just jumped in. Why not? It was 32 degrees outside. Well the pool we realized was heated too. Then there was a cold pool which was fantastic, a shaded kiddies pool (they've really thought of everything) and a giant super tube that my 4 year old loved as he could do it all by himself. As with everything around the water, please remember to always keep a watchful eye on the excited kids around you.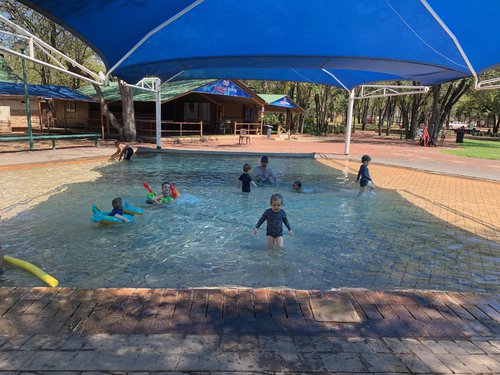 On a whole, we were so spoilt from the minute we arrived, the reception was welcoming and homely all kitted out with a Christmas tree, Christmas rocks and Christmas reindeer. The rondavel or little house, had 2 rooms, was cool, thanks to aircon's, and furnished with everything you needed. The facilities were exceptional, well maintained play areas, swimming pools, and bathrooms. The horses were happy and healthy and really excited the children. The food was homely and fresh AND most importantly we are refreshed. As I said before I really never thought I'd find a place that I'd go back to as the experiences always let us down. But not this time. I am excited to visit all the resorts under the ATKV umbrella.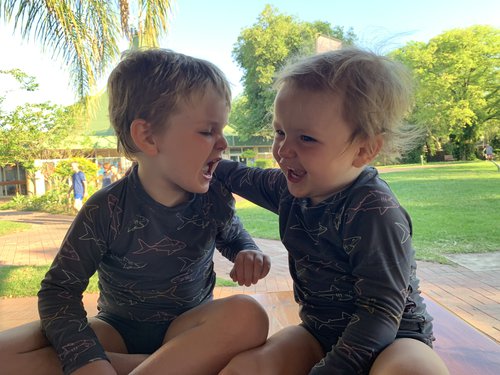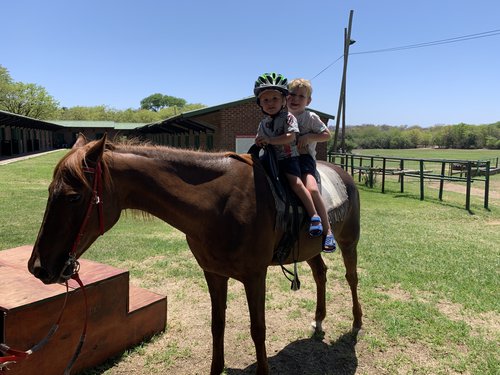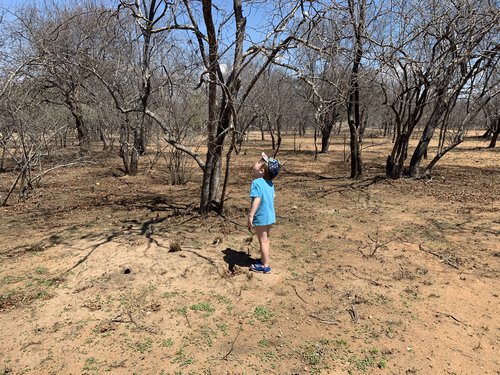 Facilities
Laundry Facilities
Braai/Barbecue
Swimming Pool
Gym
Satellite TV
Hiking
Wi-Fi
Conference Venues
Restaurant on Premises
Parking on Premises
Languages Spoken
ATKV Eiland Spa - A Family getaway to remember
Follow them on:
FOR GENERAL INQUIRIES AND BOOKINGS:
Private Bag X527, Letsitele 0885
Tel: +27 15 386 8000
Fax: +27 15 386 8032
Email: eilandspa@atkv.org.za
CENTRAL BOOKING OFFICE:
Tel.: +27 11 919 9092
Fax: +27 11 919 0253
Email: oordedigitaal@atkv.org.za
CONFERENCE COORDINATOR:
Cobus van Jaarsveld
Tel: +27 15 386 8010
Switchboard: +27 15 386 8000
Fax: +27 11 919 0252
Email: cobusv@atkv.org.za