Activities: Mouille Point, Cape Town, places to visit for the whole family
As an aunt, I am always looking for fun things to do with my nieces. My sister held her daughter's party at Mouille point, and I was quite surprised to see how many fun activities there were in the vicinity. To top it all, some of these activities were even free and most of them under R50 per person.
Free Play Park, Cape Town
The Mouille Point adventure playground has recently been upgraded with new equipment. The adventure park is situated along Beach Road, very close to the Green point Park West Gate. The adventure park is free to use and could be a place to use as a venue for a children's party, weather permitting and if you follow basic rules like no littering or loud music. There is a range of options to keep the kids busy; a playground with swings, slides, and plenty of open spaces for them to run around in. There is a tartan track for the younger kids to ride their bikes on and for the older children, there is climbing to enjoy. You could bring snacks, drinks and let the kids have fun. This is where my sister held a party and it was really successful. Of course, you could also use the other facilities available in the area to add to the experience, for example: play a round of miniature golf or putt-putt.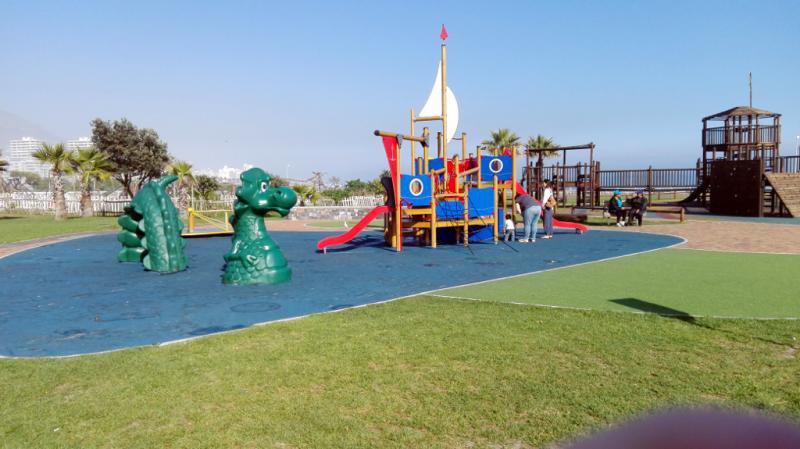 Picnic Area & Party Spot
I also mentioned the Green point park is close by and there are plenty of open spaces, trees and picnic areas for you to use. The park can be enjoyed just as a family or if you would like to use the area for a party, it provides plenty of space and play areas for the kids. There is security which patrols the area and toilet facilities are clean to use. Other attractions are walking and cycling paths, an outdoor exercise gym, paid guided tours and of course enjoying the biodiversity showcase garden.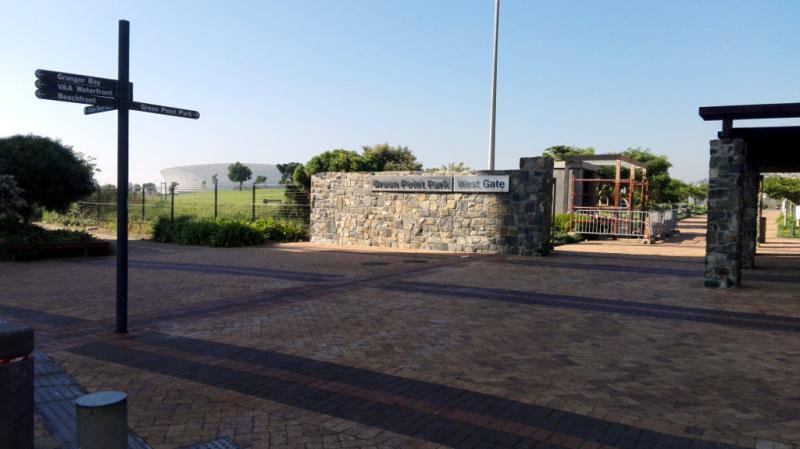 Mini Golf Cape Town
Close by, on Beach Road, you will find a miniature golf course, which is fun for the whole family. It offers two different courses and fabulous sea views while you make your hole in one. The price for one game is about R22, but they have a choice of purchasing more than one if you like. It has a five-star rating and is definitely a place to visit for the entire family to enjoy on your day out.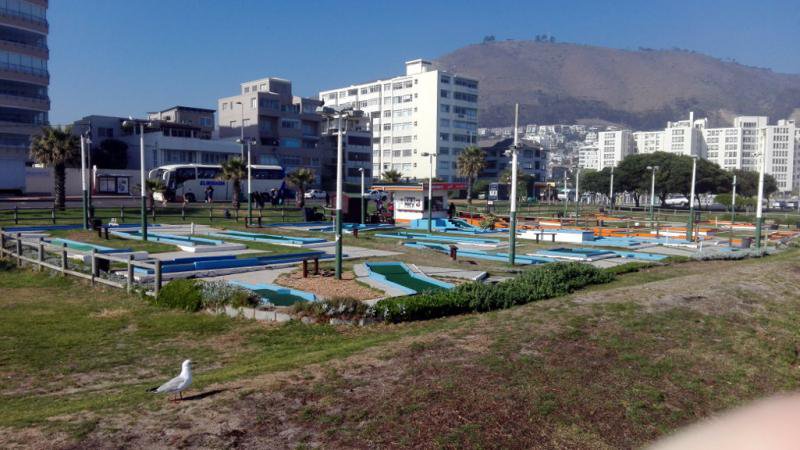 Ride the Blue Train
The Rotary Blue Train Park is also located on Beach Road in Mouille point. It is quite a large property offering loads of activities for the kids. First is the famous Mini Blue Train that goes around the track about three times offering a wonderful view of the ocean as you ride around the track. The park also boasts a 130m2 outdoor ice rink, children ages between three and twelve can have a great skating experience in one of South Africa's first outdoor ice rinks. Other facilities include slides, see-saws, a climbing rock, jungle gyms and a whole lot of other features. The kids will not be bored.
The Rotary Blue Train  Park also offer party bookings which include tables and chairs. What I find amazing is that you can bring your own food, drinks, cake, and decorations. Unfortunately, during the winter they are closed for a few days, so check out their site or book in advance to avoid disappointment. There is an entrance fee of R20 per person which includes park access and one train ride or R30 per person that includes park access and two train rides.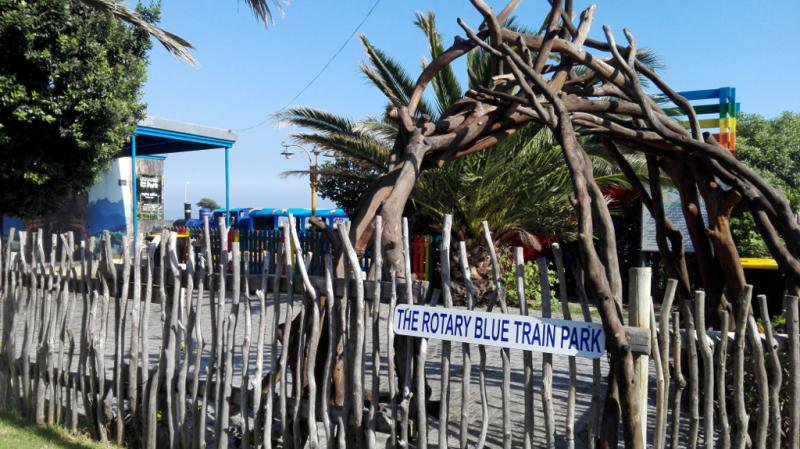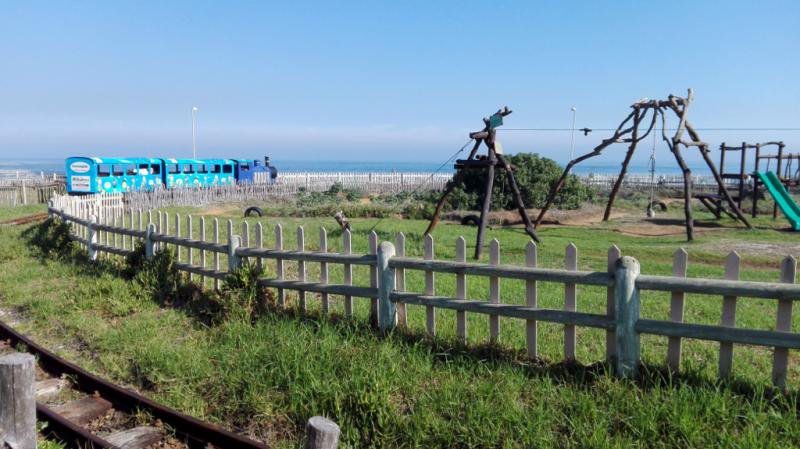 ​
Kayak at Mouille Point
For the adventure lovers, you can hire a kayak from Kaskazi Kayaks at the petrol station in Mouille point for a guided ocean adventure and different view of Cape Town. ( Nadia did a write up about her trip with them here )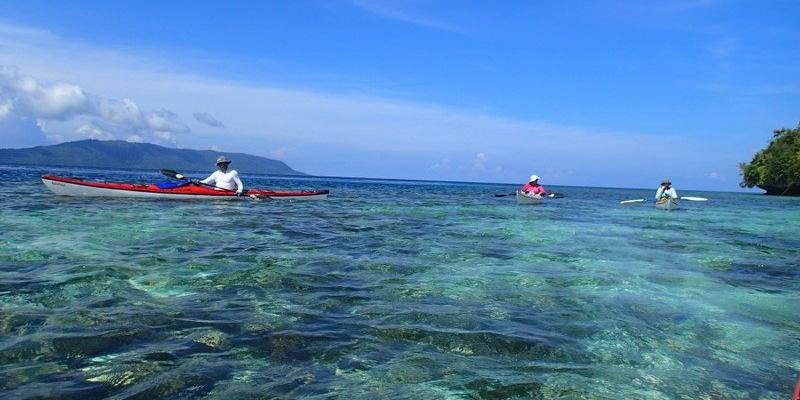 As you can see there are loads of activities and things to do in this area, so next time you're wondering what to do with the kids here are a few solutions for you to try out. What shall we call this route? Mouille Point adventure route?