6 Child-Friendly Catch and Release Fishing Spots in Johannesburg
Things to do with Kids: Kid-Friendly Fishing Spots in Johannesburg 2019
My little brother has recently started a new hobby - fishing - and he is hooked (*cliched, I know, but I could not help myself*). My dad, who is not a great fisherman, has now had to learn to become one, as they spend most of their weekend's bonding next to a dam, fishing (catch and release). It's easy to see why they love this activity so much: they get to spend time outdoors, they get to spend one-on-one quality time together, they simply relax and have fun and, most importantly, C laughs at my dads jokes!
If you are planning a fishing holiday in the Western Cape, read 7 Child-friendly Catch and Release Fishing Spots in Cape Town.
Seeing as this is such a great father-son bonding opportunity, I thought I would share their favourite catch and release fishing spots in Johannesburg and surrounds:
1. Brookwood Estate, Krugersdorp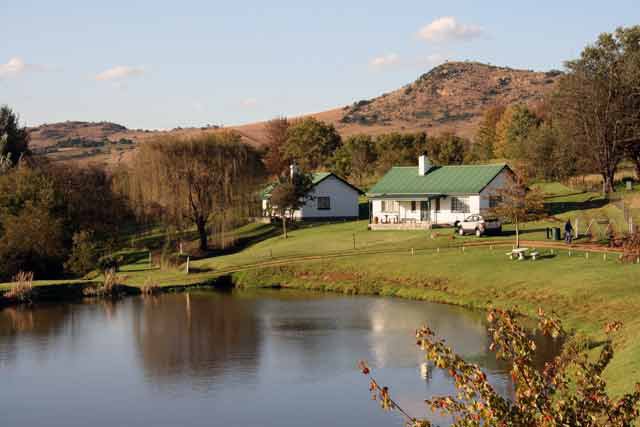 Situated only one hour's drive from Johannesburg and Pretoria, next to the Blaauwbank River, Brookwood Estate offers five well-stocked dams with abundant Yellowfish found in the river. This peaceful venue also has great picnic facilities.
Location: R374, Kromdraai, Krugersdorp
Contact: http://www.brookwoodtroutfarm.co.za/
2. Footloose Trout Farm, Fourways
UPDATE: Closed - please do suggest another spot in comments to replace this one?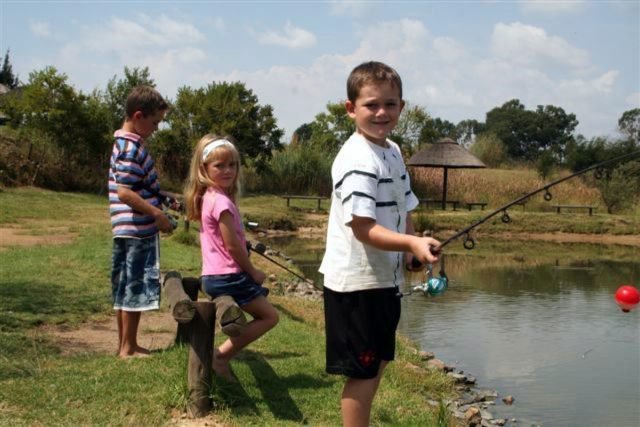 This pristine fishing spot houses 13 dams, stocked with trout, and is situated on 10 hectares of beautiful outdoor space. Also a wonderful picnic spot.
Location: Located approximately 10km from Montecasino in Fourways
Contact: https://bit.ly/2OEAdPh
3. Rietvlei Zoo Farm, Mulbarton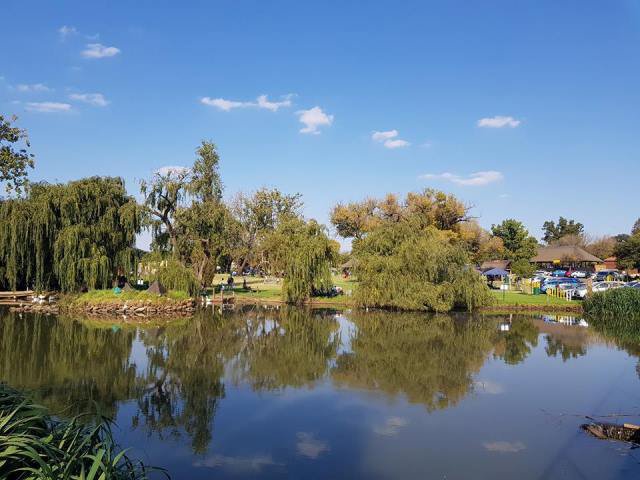 This family-friendly venue offers tonnes of family fun with shaded picnic and braai spots, a farmyard, pony rides, tractor rides, steam train rides, a mini zip-line, jungle gyms and, of course, fishing for Bass, Carp, Kurper and Barbel on a catch and release basis.
Location: 101 Swartkoppies Rd, Mulbarton, Johannesburg South
Contact: http://www.funfishing.co.za/
4. Blaauwpan Dam, Kempton Park
This tranquil catch and release fishing spot is a wonderful venue for a fun family excursion as it has a kids' play area, braai facilities and lots of outdoor space for the kids to run around in.
Location: 2 Mirabel St, Pomula Park Nature Reserve, Kempton Park
5. Ezemvelo Nature Reserve, Bronkhorstspruit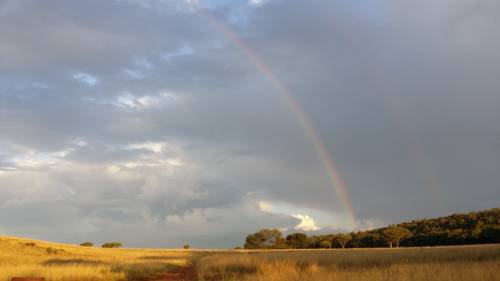 This countryside retreat is an ideal family getaway location as it is not too far outside the city (only an hour's drive), offers self-catering accommodation and has a wide variety of fun activities (from fishing to mountain biking) available.
Location: R25, Bronkhorspruit, 1020
Contact: http://www.ezemvelo.co.za/
6. Stonecutters Lodge, Dullstroom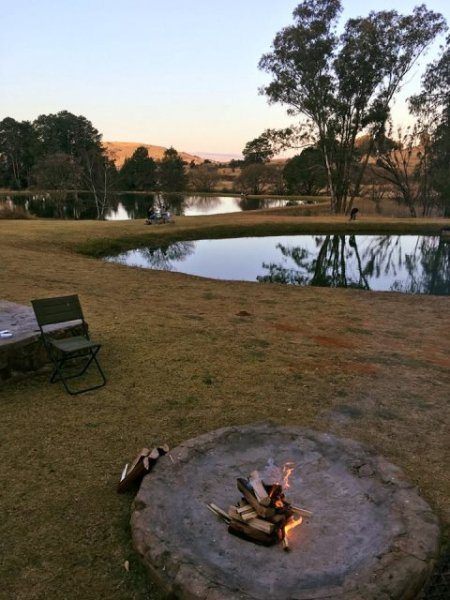 Granted, this venue does not really fall within the 'Johannesburg and surrounds' criteria, but you cannot make up a fishing spots list and not include one of Johannesburg's favourite getaway fishing towns: Dullstroom.
Stonecutters Lodge offers a scenic country escape with a river running through it (think relaxing river-side walks with the kids) and a beautiful wetland area. They have self-catering accommodation available as well as two well-stocked trout dams and 3km's of river fishing. A guide can be hired to teach you and your family how to fly fish.
For more things to do with kids in this quaint town, read Weekend Getaway: Dullstroom.
Location: R540 (921.34 mi) Dullstroom 1120
Contact: http://www.stonecutters.co.za/
Have fun bonding as a family in the great outdoors!
xxx
Alexa
Picture credit: individual venue websites