14 Child Friendly Restaurants in Pretoria 2020
14 Child-Friendly Restaurants in Pretoria 2019
Finding a kid-friendly restaurant in Pretoria for a special occasion, kids party or a simple family excursion can be a challenge, as not all restaurants and venues greet you with open arms when you arrive with your loud and very active brood in tow.  Good news for you, dear reader, is that we have done the research and chosen our favourite family-friendly, child-friendly and parent-friendly venues in Pretoria ideal for every type of family outing.
If you reside in (or are visiting) Johannesburg, here is our guide to 50+ Child-Friendly Restaurants in Johannesburg and Surrounds.
1. C'est La Vie (Kids Party Venue and Coffee Shop Centurion)
This party venue and play paradise for kids offers three different age-related playgrounds with specially imported play equipment and an expansive garden where the kids can take part in a number of outdoor activities. The centrally located coffee shop offers breakfasts, light meals and snacks for adults and kids to indulge in.
Important to note is that this venue is a cashless environment and does not accept bookings.
Tel: 012 654 0220
2. Garouge (Family Restaurant Centurion)
Garouge is situated in a secure estate in a renovated farmhouse. The large front patio, high ceilings and hardwood flooring lend this child-friendly restaurant, kids' party venue and wine cellar a sophisticated, yet homely, feel. Not your usual child-friendly restaurant fare, the food is delicious. They have a large lawn and play area for the kids, as well as kids' party packages and picnic baskets (which come with a blanket and cushions).
Tel: 079 432 5795
3. Willow Feather Farm (Child-friendly Tea Garden Irene)
This nursery and tea garden boasts a large animal farmyard and play area, allowing the children to experience the openness and freedom of farm-living in suburban Pretoria. The tea garden offers a scrumptious menu as well as pre-packed picnic baskets and is a popular party venue.
Tel: 063 690 2583
4. Irene Dairy Farm (Child-friendly Coffee Shop and Restaurant Irene)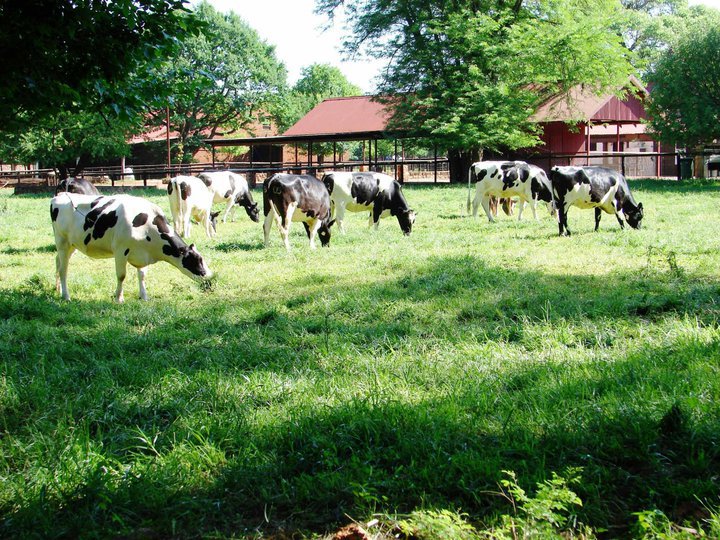 The Irene Dairy Farm is a working farm which boasts two child-friendly restaurants (The Barn and The Deck), a dairy shop, a kids party venue and an outside play area. The farm, with its immaculate gardens and fields of grazing cows, is simply mesmerising and the perfect spot for family photos and picnics.
Tel: 012 667 4822
5. Big Red Barn Farm (Child-friendly Restaurant and Adventure Centre Irene)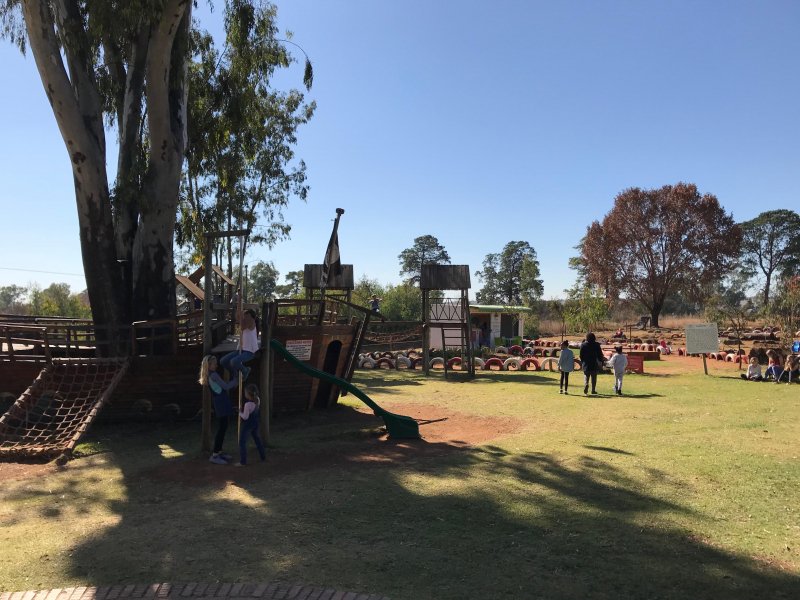 This family-friendly and family-oriented venue offers a fun-filled day of adventure for the entire family. On the premises, you will find a child-friendly restaurant (with awesome food), a large play area for the kids, a bike park, an Acrobranch and a Ludwigs Roses outlet. 
Contact: http://www.thebigredbarn.co.za/
6. Safari Restaurant (Child-friendly Restaurant and Party Venue The Willows)
The Safari Gardening Centre is a veritable landmark situated in Pretoria East with its bushveld vibe, shady walkways and waterfalls. The tea garden and restaurant is situated within Safari and offers an extensive a-la-carte menu as well as a large play area and animal touch farm for the kids. Children's parties can be arranged with pony rides, jumping castles and face painting.
Tel: 012 807 4545
7. Cafe du Soleil (Lynnwood Glen)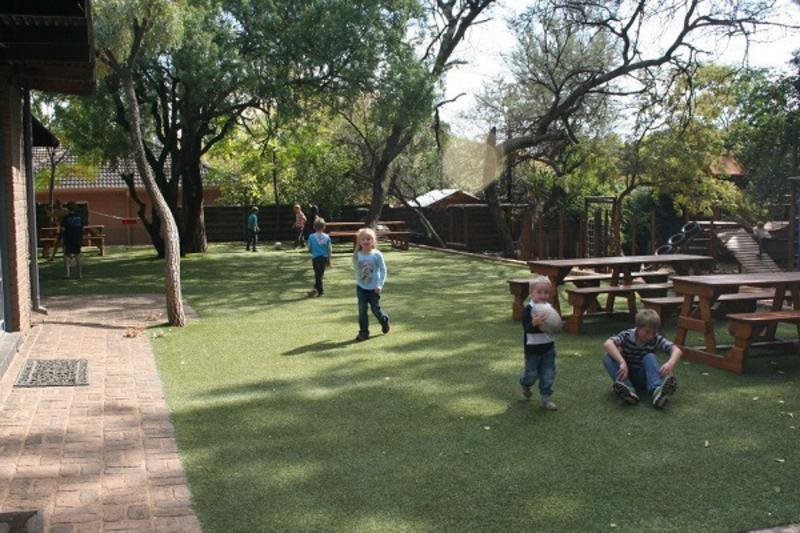 If you are looking for a local escape from the hustle and bustle of city life, then visit this French Provincial inspired tea garden and restaurant. Cafe du Soleil offers light meals, delicious coffee, freshly baked confectionary, as well as indoor and outdoor play areas with jungle gyms and a swimming pool.
Tel: 082 083 5367
8. Toni's Pizza (Child-friendly Pizzeria Rietfontein)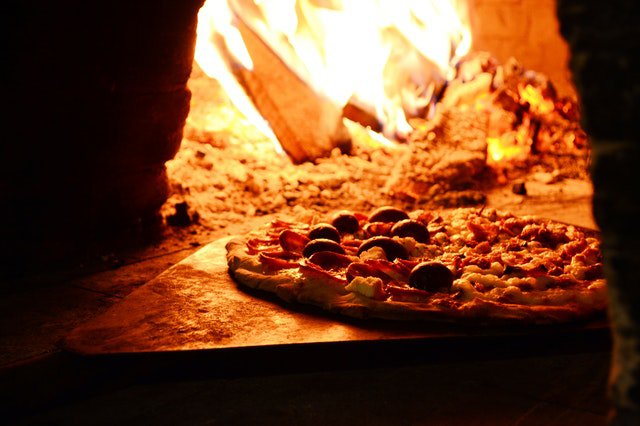 Who doesn't love a good pizza shared with family and friends? This fun child-friendly restaurant offers lovely outdoor and indoor seating, a kids' play area and fast, professional service.
Tel: 082 252 1158
9. Modern Italian Kitchen (Child-friendly Restaurant Menlo Park)
This Italian restaurant boasts rave food reviews (their Pizza is to die for) and offers an outdoor play area. Kids eat for free on Mondays.
Tel: 012 346 5370
10. Papachinos (Child-friendly Restaurant Silverlakes)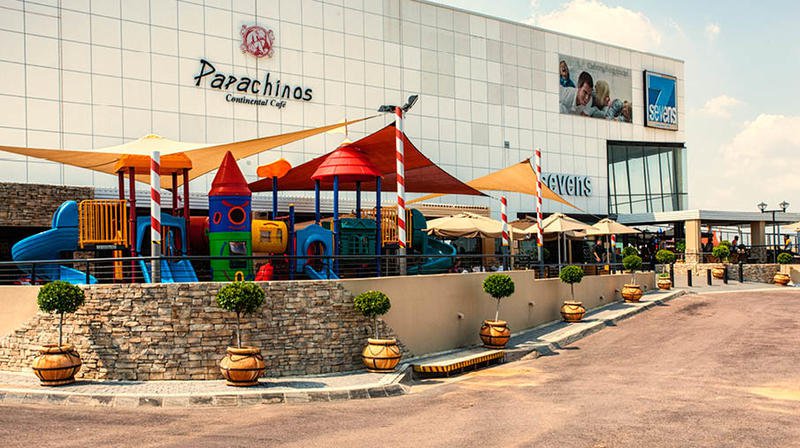 This popular franchise establishment is a fun kids party venue and restaurant offering fantastic kids' playground facilities (indoor and outdoor) with childminders and great food for the adults.  
Tel: 012 809 35391
11. The Blue Crane (Family Restaurant and Bar Nieuw Muckleneuk)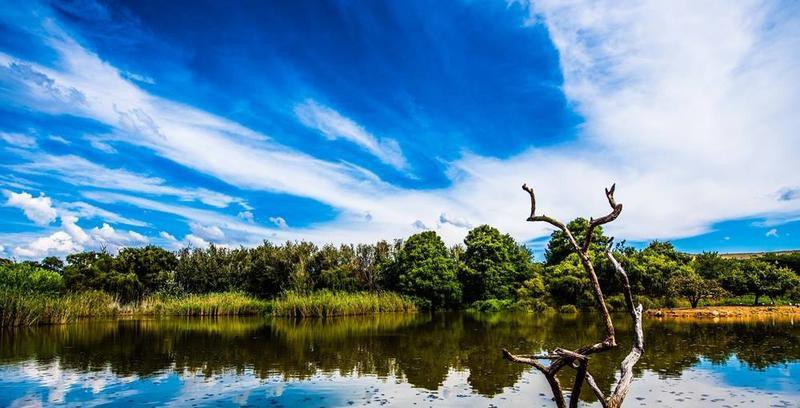 Situated next to the Austin Roberts Bird Sanctuary, this newly renovated, child-friendly restaurant offers a getaway into nature while staying in the city. The relaxed atmosphere and amazing birding opportunities are topped with delicious food and a great kids menu. Although there is no playground, the Blue Crane Restaurant offers a lot of space and natural beauty, including a bird hide.
Tel: 012 460 7615
12. The Green Olive (Kid-friendly Cafe and Deli Zambezi)
Nestled within a tranquil nursery, this guesthouse, tea garden and kids party venue offers a relaxing getaway into the countryside with extraordinary cuisine, pre-packed picnic baskets and a children's play park. Enjoy a delightful meal with friends and family in the peaceful garden or in the cool shade under the trees.
Tel: 083 235 4161
13. The Rose Kitchen (Child-friendly Restaurant and Tea Garden Pretoria North)

I used to visit this farm during my school-going years and still do today. I simply love the peaceful farm atmosphere, the wondrous fields of roses and the friendly and welcoming demeanor of the staff and owners. The Rose Kitchen restaurant and party venue offers unique rose dishes, light meals, picnic baskets and high tea and boasts a large outdoor play area for the kids. On weekends, adults and kids alike can take part in covered and cushioned tractor rides around the farm.
Tel:012 544 0144
14. Anja's Tea Garden (Child-friendly Party Venue and Tea Garden Zwavelpoort)
This beautifully decorated tea garden and party venue offers guests a personal touch and the attention to detail is evident is the home-cooked and home-baked food and treats. The large open space and garden make for a lovely family outing into the countryside.
Tel: 072 153 6732
Is there a venue we missed? Let us know!
All images courtesy of the individual restaurants.