Weskus summer, sea and sunshine- with kids!
We're all going on a summer holiday
No more working for a week or two
Fun and laughter on our summer holiday
No more worries for me or you
For a week or two
(Cliff Richards: Summer Holiday)
Summer is here! Finally, we can spend hours outdoors and shake off Covid cabin fever in the fresh air, enjoying the sunshine and warmth with our kids.
Some prefer extravagant activities to make the most of summer, however, we believe the Weskus caters superbly to the need to put a most extraordinary, challenging year behind us … and breathe.
Swartland Kids Activities
Start your trip in the Swartland with a visit to Riebeek Valley and Riebeek Kasteel – where the Riebeek Valley Museum will provide for a fun-filled education tour with the kids. This museum in Riebeek Kasteel has recorded the history of the Valley's rich heritage and offers its visitors a glimpse of the "old town". Visitors can expect to see a range of items that the Voortrekkers would have used daily, from wagons and farming implements to school desks and hymn books. Have lunch at La Parrilla where memories are made over a table laden with delectable dishes. The West Coast Horse Trails on the farm Wolwefontein on the R315 between Darling and Yzerfontein, offers horse trail rides to all levels of riders. Multi-day trail rides explore a different countryside every day and include overnighting in local accommodation establishments or tent camps with the best local cuisine served after a long day in the saddle.
Child-friendly things to do in Langebaan and Paternoster
If you are looking for a beach holiday with the kids, the West Coast Peninsula will give you endless joy. With quaint towns such as Langebaan and Paternoster, not one day will pass without the family having fun. Club Mykonos Resort is a popular destination for families. Here you will find indoor and outdoor activities for everyone, from tennis to indoor play parks, swimming and daily family games, as well as the best restaurants with delicious local Weskus cuisine. Nothing tastes better than fresh snoek straight from the ocean, blessed with garlic butter and fresh bread. Spend the day at Sunnypark Langebaan with a water slide, indoor heated pool, kiddies swimming pool, Slip 'n Slide, Pedal Karts, paintball target shooting, Kids Zone play area, trampolines and braai facilities for the adults. Kitesurfing and charter boat rides are a definite must. Drive to Paternoster and have a long beach walk, just enjoying the fresh air and soaking up the summer sun.
Things to do near Port Owen, Bergriver with kids
Travel to Bergrivier and check into Port Owen Marina with its numerous sailing, boating and fishing opportunities, as well as a playground and an open-air, semi-heated pool for the kids. Relax, enjoy fun activities, discover the area, and take pleasure in a variety of sporting facilities. Most apartments have access to a jetty and guests can bring their own boats and water sports equipment. Don't forget your binoculars, as the area is a birding hotspot. In Velddrif you will find exciting activities for the kids like canoeing and fishing. Fishing with your kids makes for quality time together; a great time to learn more about one another and just talk. Make your way to Rocherpan Nature Reserve, a tiny oasis of beauty and calm that is a must-visit for everyone. Porterville is a great place to explore 22 waterfalls with the kids. You will find the waterfall trail on a farm called Laatson, outside Porterville. As a family, you can enjoy natural spring water swimming and hiking that will make memories for a lifetime.
Explore what Cederberg offers families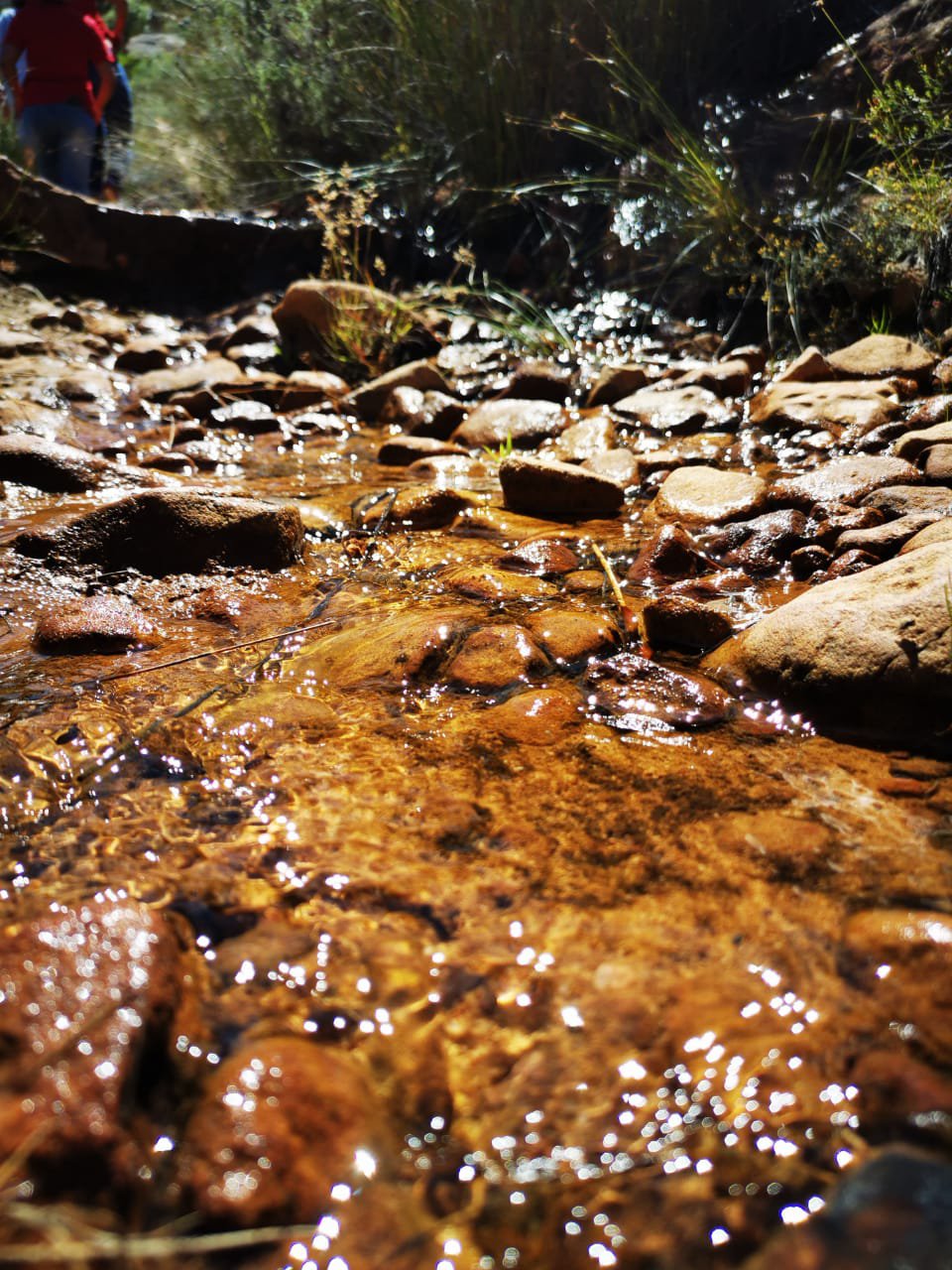 Cederberg will be your perfect nature hideaway this summer. Wake up to the spectacular views of the Cederberg Mountains at Piekenierskloof Mountain Resort, a luxury 4-star resort with lots of family fun activities such as archery lessons where kids can step into the shoes of Robin Hood in the Sherwood Forest. Other activities at the resort include hiking trails, swimming, zip-lining, mountain biking, and a kid's play area. For a beach day in the Cederberg, you can travel to Lamberts Bay to cool off at an unspoiled, white sandy beach, or make an adventure of day camping. Sevilla Rock Art Trail outside Clanwilliam is the perfect place to explore ancient rock art. The 5-km trail winds along the Brannewyn River and visits nine sites of rock art paintings left behind by the San people who inhabited the area for thousands of years. In the Cederberg Wilderness Area, you will find the Stadsaal Caves where visitors could spend hours capturing the play of light and shadows in the open caves and on the rock formations.
Child-friendly excursions on the Namaqua West Coast
The Namaqua West Coast spoils visitors with a variety of child-friendly restaurants, wine farms and interesting things to do. Klawer Cellars forms part of the Rooibos Route and offers a rooibos and wine pairing, allowing you to taste the premium range of Villa Esposto. While you sip and enjoy the paired flavours, the kids can enjoy the kiddies pairing: white grape juice and Smartie mellow; red grape juice and toffee; red/white sparkling grape juice and lollipop. Your next stop would have to be Die Keldery Restaurant with its big lawn, jungle gym, jumping castle and sandpit to keep the kids happy while you relax and enjoy their great food and wine against the beautiful view of the Maskam Mountain. Conclude your trip with an exciting day at Teubes Family Wines outside Vredendal and have a lazy afternoon filled with wine platters, pies or pizzas. The kids will love the huge space and play area, and of course, the variety of sweet treats. End your Namaqua West Coast trip as you relax with a glass of wine and a meal at Fryers Cove, staring over the sea as older children play on the jetty and younger children enjoy the sandpit.